2006 Lower Section National Finals - First Section Runners and Riders
19-Sep-2006
4BR looks at each of the 17 bands determined to leave Harrogate as National First Section Champion.
---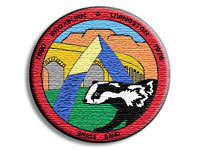 Broxburn & Livingston
Region: Scotland
Conductor: Kevin Price
http//www..broxandliviband.netfirms.com
Qualified: 2nd place – 189pts (K. Price)
Principal Players:
Principal Cornet: George Doherty
Principal Euphonium: Stuart Gorringe
Soprano: Gordon Jenkins
Solo Horn: Andy Forshaw
Solo Trombone: Geoff Turnbull
Flugel: Cheryl Saunders
Baritone: Frazer Kirk
Eb Bass: Ben Miller
Principal Percussionist: Gordon Seith
The Broxburn and Livingston Brass Band was formed in September 2004 after the amalgamation of Broxburn Public and Livingston Brass bands. After a period of transition the band has had its most successful year to date with runner up spots at both the 2006 Scottish Championships and the Fife Entertainment Contest. The band's quartet added to this year's success by winning the Scottish Quartet Championships.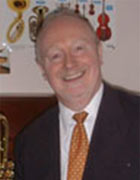 Conductor:
Kevin studied at the Guildhall School of Music in London and has played trumpet with many of Scotland's leading orchestras including the Royal Scottish National Orchestra and the BBC Scottish Symphony Orchestra.
He has worked as MD with many ensembles including the National Youth Orchestra of Scotland Wind Band and Brass Ensembles the National Youth Wind Ensemble of Scotland and the Glasgow Wind Band. He has also been a guest conductor for Kirkintilloch Brass Band.
This will be his second outing with the band after having led them to second place at this year's Scottish Championships.
Test Piece views:
The test piece seems to be a technically demanding yet very musical test for the band, and will be a good test for all the bands that are competing at the National Finals. Principal players are tested by the solo lines, and the conductor's interpretation should be an important factor within this piece.
---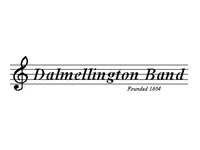 Dalmellington
Region: Scotland
Conductor: Archie Hutchison
www.dalmellingtonband.org.uk
Qualified: Winners – 192pts (A. Hutchison)
Principal Players:
Principal Cornet: Eleanor Ferguson
Principal Euphonium: David Mckellar
Soprano: David Roxburgh
Solo Horn: Christopher Dale
Solo Trombone: Derick Kirkwood
Flugel: John Boax
Baritone: Allison O'Donnell
Eb Bass: Ian Taylor
Principal Percussionist: Alison Roseblade
Dalmellington Band was founded in 1864 and has developed into one of the best concert bands in the country. They have performed in major concert halls all over the United Kingdom and is proud to be able to continue to produce high quality musical concerts throughout Scotland each and every year.
The band, from a tiny mining village, has also competed with the countries best bands on various contest platforms throughout the UK and since 1969 has won the Scottish Championships on three occasions and has its name inscribed as winners on all major contest trophies in Scotland.
The band has also been seen on TV and heard on local and national radio during this extremely successful period from the 1970's. In 2005 the band became the proud owners of a custom built Band and Community Music Hall in Dalmellington.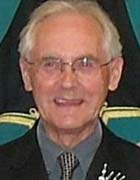 Conductor:
The band will be conducted at the contest by the inimitable Archie Hutchison. Born in Dalmellington, Archie commenced Cornet lessons at age 10 under the tutelage of William Oughton. His talent saw him leave school at fifteen to take up a position with the Ransome & Marles Band in England.
He played with various top bands there before returning home to Dalmellington in 1968 to occupy the top seat once again. He remained in this position until 1980 when he swapped his cornet for the baton and forged a successful career as a conductor. At one time or another Archie has probably conducted most of the top bands in Scotland including possibly every other competitor at this contest. A well liked and respected figure in the Scottish brass band scene, he is in great demand as a conductor and latterly as an adjudicator.
Test piece views:
The Band have just begun putting the piece together but even in this early stage it's fair to say that the piece is generally liked by the players, although they are not too impressed with the parts as they are littered with mistakes and a lot of rehearsal time is spent correcting them.
---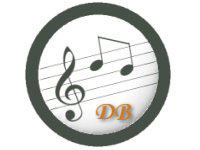 Drighlington
Region: Yorkshire
Conductor: Kevin Belcher
http://www.drighlingtonband.co.uk

Qualified: Winners – 192pts – (S. Foster)
Principal Players:
Principal Cornet: Rick Dewhirst-Lister
Principal Euphonium: Mic Tyler
Soprano: Darren Blake
Solo Horn: Christine Gent
Solo Trombone: Ian Clough
Flugel: Lynne Walsh
Baritone: Daniel Gibbons
Eb Bass: Moira Tyas
Principal Percussionist: John Modrate

Founded in 1976 as a training band, they are now celebrating its 30th anniversary. Throughout the last 30 years Drighlington has steadily progressed through the contesting ranks claiming the title of 4th Section National Champions in 1986 and 3rd Section National Champions in 1987. Although currently un-sponsored, the band has previously enjoyed support from Yorkshire Electricity.
On the contesting side the band has taken part in many successful contests including the including two previous visits to the National Finals 1st Section in 2000 and 2004, having also competed at Championship level for periods during the last decade.
This year Drighlington enter the National Finals as reigning Yorkshire Champions and holders of 3rd place at the Brighouse March Contest. Drawing together players from across Yorkshire and Lancashire, Drighlington is pressing forward again and looking to celebrate its 30th year in style with a solid, dedicated team of players, aiming to add the First Section National Champions title to our name 20 years on from their first ever National Title.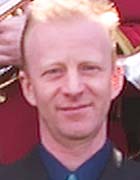 Conductor:
Kevin Belcher was born in Knottingley, and now lives in Crofton with his wife and three children. A professional guitarist by trade, Kevin has studied classical guitar and started playing the cornet at the age of 7.

He is a former director of Belburn Music Ltd., a specialist brass band recording and publishing company set up in 1998 with his brother Andrew and Mark Stainburn.

His brass band career has taken him around a variety of bands including his early days at Knottingley Schools, Ackton Hall Colliery, Sharlston Colliery, Aceprint Gawthorpe and Wallace Arnold Rothwell. The last nine years Kevin has been conductor of Knottingley Silver until his appointment as MD/Conductor with Drighlington in September 2006.

Test Piece views:
It's a great classically musical piece. Very playable and challenging musically now that we are overcoming the multitude of publishing errors!
---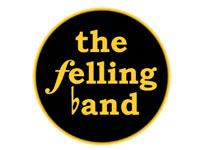 Felling
Region: North of England
Conductor: Graeme Tindall

Qualified: Winners – 190pts (G. Tindall)
Principal Players:
Principal Cornet: Janice Miller
Principal Euphonium: Phil Richardson
Soprano: Yvonne Malcolm
Solo Horn: Claire Tennet
Solo Trombone: Don Fairley
Flugel: Stacey Ghent
Baritone: Sharon Smith
Eb Bass: Philip Rutherford
Principal Percussionist: Kris Miller
The Felling Band was formed in 1873 as the Heworth Colliery Band and has a long tradition of music making in the Felling and Gateshead area. After the closure of the colliery, the band became Washington Glebe Band and in 1972 became The Felling Band. Since the closure of the colliery, the band has been entirely self-supporting.
The membership of the band comprises local schoolchildren, students, teachers and workers from local industry and commerce. The age range spans from 14 years to over 60 years and represents a cross section of the local community.
Over the years the Felling Band has supported many local events and charities and has appeared on local and national television shows and has appeared at Newcastle's Theatre Royal, Sunderland Empire, The Sage and various other local venues.
In 2000, the band became North Of England Regional Champions (3rd Section) and represented the North of England at the National Finals. From this the band gained promotion to the 2nd Section. In 2004 the band again gained qualification to the National Finals and once again represented the North of England this time as runners up (2nd Section).
Since then, the band gained promotion and now competes in the First Section where they became North of England Area Champions in March 2006.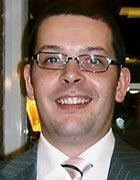 Conductor:
Graeme Tindall started his conducting career with the Lanchester Band where he enjoyed a very successful 7 years as Musical Director. He appeared with them at the 4th section National Finals in 2000 and took them from 4th to 2nd section in the space of 3 years.
In 2003, Graeme was asked to conduct The Felling Band at Butlins where he led them to 3rd place in the 2nd Section. Graeme was asked to become the Band's MD and accepted in January 2004. He then led the Band to a qualifying place at the North of England 2nd Section gaining the Band promotion to the First Section. In the same year, he also led the Band to victory at the Whitehaven contest. He then appeared with the Band at the National Championships gaining them a credible 8th place.
In 2006, Graeme conducted the band to first place at the North of England Regional Championships (First Section).
Test Piece views:
All in all, the piece is a good test but our experience has been spoilt by the poor production of the parts and score where a lot of unnecessary rehearsal time has been spent ironing out mistakes.
---
Foss Dyke
Region: Midlands
Conductor: Gary Wyatt

Qualified: Winners – 190pts (G. Wyatt)
Principal Players:
Principal Cornet: Neil Day
Principal Euphonium: Barry Tupper
Soprano: Geoff Weekes
Solo Trombone: David Chambers
Solo Horn: Della Pearce
Flugel Horn: Jim Rogers
Solo Baritone: Carole Crompton
Eb Bass: Neil Brizland

Foss Dyke Band are the Midland's Area 1st Section Champions and are looking forward to their first ever visit to Harrogate. They have been strengthening in all areas of the Band over the last year and now have a number of very talented and experienced players within their ranks. Whilst their win at the Regionals raised a few highbrows the Band themselves were confident they would be near the top.
Since March additional good signings have been made and today's line-up reflects the determination to surprise a few more people and make a good impact with their interpretation of a very interesting arrangement of Gustav Holst's ballet music.
They will be led again by Gary Wyatt, whilst Foss Dyke are probably regarded as 'outsiders' there's a lot of team confidence that they could do well.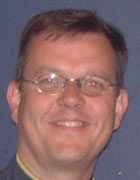 Conductor:
Gary was born in Evesham, but spent most of his childhood years in Stockport. On leaving school he embarked on a military career, firstly joining the HM Band of the Coldstream Guards and eventually transferring to the Central Band of the Royal Air Force holding the position of Co - Principal Cornet for some 14 years. Recently he has become the Principal Cornet of the Band of the RAF Regiment based at RAF Cranwell.

He has travelled the world as a soloist with various Bands. He has even played a solo for HM The Queen and The Queen Mum at Windsor Castle. One did enjoy it!

His involvement within Brass Bands stems back to when he and his family moved north to Stockport where his father was a member of the world famous Fairey Band. He has played in various bands around the country including Principal Cornet with the Desford Colliery Band, and of the Ransome Band.

His conducting career started in the mid 1990s and flourished over the last few years conducting various London area bands with great success.
---
Haverhill
Region: London and Southern Counties
Conductor: Mark Ager
Qualified: Winners – 190pts (M. Ager)
Principal Players:
Principal Cornet: Steven Hewes
Principal Euphonium: Richard Pannell
Soprano: Tim Pannell
Flugal: Shane Brenan
Solo Horn: Bill Maddams
Solo Trombone: Will Hutchinson
Baritone: Kevin Jones
Eb Bass: Paul Farr
Principal Percussion: David Pugh
Haverhill Silver Band was one of the first bands to be formed in East Anglia having been in existence since the 1860s.
It first began entering national contests in the late 1970s under the direction of Les Ager and quickly moved through the rankings competing in the Third Section finals in 1983. After a period of consolidation for a few years the band then took another leap forward, directed by Charles Shipp in the late 1990s, when it went through to the First Section finals in 1999.
This year, under the guidance of its musical director Mark Ager, the band has had its best contesting season ever winning the first section at both the Butlins Mineworkers Championships and the London and Southern Counties Regional Competition. Haverhill Band perform regularly in and around the region, putting on its own series of concerts each year in their Town Hall as well as performing for outdoor events in the summer and concerts in wide ranging venues in the winter.
The band is training a new generation of brass players by supporting a Youth and Community Band consisting of 30+ members.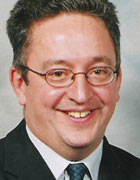 Conductor:
Mark Ager started playing at the age of nine and quickly rose through the ranks to be principal cornet of the Haverhill Bandr. He went on to play with the GUS band for nearly 15 years during which time he had his first conducting experience with the very successful Haverhill Youth Band that competed in national competitions.
On leaving GUS he took up the baton at Clacton Coop Band (championship section), helping them to maintain their position as one of the top East Anglian bands. He has been leading Haverhill since 2001.
Test Piece views:
The band feel it is unfortunate that the piece has been so poorly presented and wonder if any two bands will even be attempting to play the same notes on the day. Nevertheless we are enjoying the challenge of an interesting, and in many ways very demanding, test piece. The band has 8 ex-NYBB players and over half the band has championship section experience.
---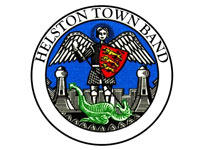 Helston Town
Region: West of England)
Conductor: John Hitchens
www.helstontownband.co.uk
Qualified: Winners – 191pts (J. Hitchens)

Principal Players:
Principal Cornet: Ian Harvey
Principal Euphonium: Kevin Johns
Soprano: Jeremy Squibb
Solo Horn: Lisa Johns
Solo Trombone: Lester Ashton
Flugel: Catriona Bell
Baritone: Rachel Trudgeon
Eb Bass: Mike Pritchard
Principal Percussionist: Ben Martin

Helston Town Band has a rich history, which can be traced back to the turn of the century. Indeed, there are members of the current band whose family connections extend back four generations. In 1967, the band came under the direction of Edward Ashton, and he led the band until his retirement in 2002 after an incredible 35 years.

Following his retirement, the band appointed John Hitchens as its new MD. The band has continued to flourish under John's direction: in 2003, they were crowned Cornish First Section Champions, and in 2004 they gained promotion to the National First Section. In 2006, the band won the West of England Regional First Section Championships.

It is for its association with Helston's world famous Flora Day which Helston Town Band is perhaps best known. The band has had a particularly high-profile year in 2006, having released two CDs, and performing at concerts in Covent Garden, and in Leadenhall Market.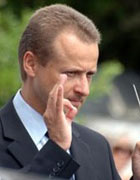 Conductor:
John Hitchens was born in Cornwall, and began playing the euphonium at the age of 8 with the Camborne Junior Band. For many years John was a pupil of Albert Chappell and in 1984 became Principal Euphonium with Camborne Town Band, a position he held for sixteen years. As a soloist, John has built an enviable reputation, winning the title 'British Open Euphonium Champion' on two occasions. He is still in constant demand as a soloist and has performed in many concerts throughout the country, and in Europe.

In 2002, John was appointed MD of Helston Town Band and made an immediate impact with his drive and enthusiasm. After leading the band to its promotion to the First Section culminating in winning the West of England First Section Championships in 2006, the best result in the band's history.

Test Piece views:
The band is enjoying the challenges that this rarely heard work provides. The piece is certainly packed full of delicate musical lines, and therefore requires each player to be at the top of their game.
---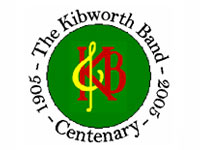 Kibworth
Region: Midlands
Conductor: John Berryman
www.kibworthband.co.uk
Qualified: 2nd place – 189pts (J. Berryman)
Principal Players:
Principal Cornet: Carol Smith
Principal Euphonium: Simon Rotchell
Soprano: Bob Stradling
Solo Horn: Nathan Waterman
Solo Trombone: John Hopkins
Flugel: Guido Damore
Baritone: Rob Mason
Eb Bass: Linda Hobbs
Principal Percussionist: Tim Neil
The Kibworth Band was formed in 1905 drawing its players from Kibworth and the surrounding villages. Today's players come from much farther afield and travel from parts of Northamptonshire, Warwickshire and Leicestershire.
Like many Bands it has had its triumphs. It rose through the sections in the early 1960's gaining a place in the National Finals at the Albert Hall in 1968 when it was placed 6th - and disappointments - the 70's and 80's saw it in the then 2nd Section. More recently the Band has achieved renewed success and it has hovered between the Championship and First Sections attending the First Section National finals in 1990, 1995, 2001 and 2003.
The Band were placed 2nd at the Midlands Area Contest giving them their place at the finals but had a disappointing result at the Senior Cup Contest in May. Their end of term report and motto for the finals is therefore "can and will do better".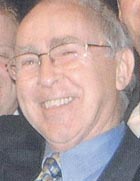 Conductor:
John began playing the cornet at the age of eight, which eventually led to him moving from his home in Camborne to join the famous Munn and Felton's Band under the guidance of the great Stanley Boddington. During this time the Band won three Nationals and John was a member of the quartet that won three Quartet Championships of Great Britain
John began conducting in 1969 first with Bodmin Band and subsequently with William Davis Construction Group Band and GUS.
He was honoured for his services to Brass Bands by The Worshipful Company of Musicians of the City of London in 1987 and was awarded the Masters Dedicated Service award in 2004.
With his vast experience John is much in demand both as a band trainer and adjudicator both at home and abroad and Kibworth Band feel honoured to have him as their Musical Director.
Test Piece views:
A mixed reception by band members; a bit like Bovril really - "you either hate it or like it". Compared with recent test pieces played by the band the challenges appear more musical than technical - perhaps not a bad thing really!
---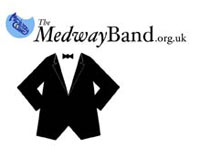 KM Medway
Region: London and Southern Counties
Conductor: Graham Wilson
http://themedwayband.org.uk
Qualified: 2nd – 189pts (G. Wilson)
Principal Players:
Principal Cornet: Elaine Williams
Principal Euphonium: Mark Hall
Soprano: David Cooper
Solo Horn: Lydia Fidler
Solo Trombone: Richard Parsons
Flugel: Sara Oberland
Baritone: Merv Andrew
Eb Bass: Russ Kennedy
Principal Percussionist: Mark Andrew
The band was formed in 1928 as the Chatham Town Band, and has been recognised as Kent's leading band for many years. The band enjoys ongoing support from Kent Messenger Group Newspapers and for a while was known as The KM Gillingham Band, also reflecting valuable support from the now defunct Gillingham Borough Council. On Medway becoming a Unitary Authority in 2000, the band decided to change its name back to the KM Medway Band to reflect its roots in the area.
The band is regularly "in the frame" at local contests and has built a reputation for providing high quality, entertaining concerts throughout Kent. In recent years the band has appeared on national TV and alongside the London Philharmonic Orchestra amongst other high profile events.

The Medway Towns Band organisation also includes KM Medway Concert Brass, a band that follows a more relaxed approach to banding.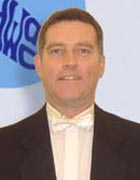 Conductor:
Graham has been involved with the band since 1998 and we have had much success under Graham's experienced hand. Graham was born and educated in the UK before emigrating to Canada with his family. He worked as a professional musician in Canada and the US, returning to the UK in the early 90s. Since then he has worked with some of the top bands in the South of England.
Test Piece views:
Very disappointed by the number of mistakes in the parts and the time it has taken to identify and correct them, but otherwise enjoying preparing the piece.
---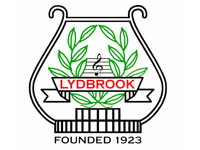 Lydbrook
Region: West of England
Conductor: Steve Sykes
www.lydbrookband.co.uk
Qualified: 2nd place – 188pts (J. Berryman)
Principal Players:
Principal Cornet: Stuart Pollard
Principal Euphonium: Les Pearse
Soprano: Tracey King
Flugel: Marie Pearse
Solo Horn: Kate Nelmes
Baritone: Jo Millin
Solo Trombone: Lauren Howell
Eb Bass: Andy Shepherd
Principal Percussion: Rhydian Griffiths
Lydbrook Band was formed in 1923 by a group of coal miners, although records tell us that brass bands existed in Lydbrook in the late 1800's. The band has always been community based and considers itself very much a part of village life, the Forest of Dean District and, of course, the County of Gloucestershire.
The band has had its fair share of contest success over the years, especially in the first and second sections. From January next year the band wil play in the Championship Section.
The band's best achievement to date was undoubtedly 2nd prize at the National Championships in 1994. However, the past 12 months have been very successful for the band, with a 1st prize at Wychavon and at the Gloucestershire Association Contests. The 1st Section prize was won at Porthcawl and then a second prize at the Area Contest in Torquay.
Lydbrook has been a touring band in recent years. 1999 saw them visit South Africa and Zimbabwe. This was followed by a trip to Holland in 2001 and Hungary in 2003. This year they visited Latvia and Lithuania. The band has a policy of using different conductors for events and during the past 12 months has worked with John Berryman, Nigel Seaman, Steve Sykes and David Williams.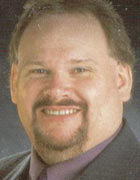 Conductor:
Steve Sykes needs no introduction to the British Brass Band scene. His musical roots are firmly based in Yorkshire where in 1978 he accepted an invitation from Elgar Howarth to join the famous Grimethorpe Colliery Band as Principal Tuba and Soloist.
Steve has performed as a soloist throughout Europe and forthcoming engagements will see him perform in Australia, New Zealand, America and Canada. He has been conducting Championship Section bands from the age of 22, directing performances at the National Finals, British Open, All England Masters and the European Championships.
Steve has worked with the Lydbrook Band many times during the past few years and recently conducted them on their tour to Latvia and Lithuania, where he also appeared as guest soloist.
Test Piece views:
The band is enjoying the music and it is a good test, although a piece with a little more soloist work would have made the contest more challenging.
---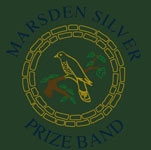 Marsden Silver (Riverhead Brewery)
Region: Yorkshire
Conductor: Glyn Williams
www.marsden-band.co.uk
Qualified: 2nd place – 190pts (G. Williams)

Principal Players:
Principal Cornet: Jason Lee Evans
Principal Euphonium: Matthew Stringer
Soprano: Andrew Lofthouse
Solo Horn: Deborah Lea
Solo Trombone: Andrew Eastwood
Flugel: Roy Taylor
Baritone: David Woodward
Eb Bass: Matthew Schofield
Principal Percussionist: Andrew Woodward

Marsden Band, was established in 1889 and moved to its current headquarters in 1931. 1961 brought success at Belle Vue winning 1st prize in the Senior Trophy and in 1989 the band celebrated its centenary.
Since 1996 the band has improved greatly, in 1997 winning 1st prize in the area contest at Bradford. The prize included an invitation to the National Finals in the Symphony Hall gaining 4th place. The band was promoted to the Second Section in 1998, gaining third place in the Yorkshire area contest that year.

Another successful year at the Yorkshire Area Contest saw the band promoted to the First Section for the millennium. The band reached the pinnacle of its contesting success to date, at St Georges Hall, Bradford in 2001. Their result in the area competition gained them access, for the first time in their history, to the prestigious Championship Section, joining the elite of the Brass Band world.

After 2 years in the Championship Section the band were unfortunately relegated back to the first section. In 2004 the band embarked on a new and exciting period of their history when they appointed Glyn Williams their Musical Director.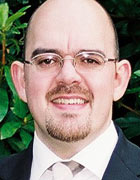 Conductor:
Glyn Williams was born in Aberystwyth, and played with Towyn Silver, Royal Oakley and Menai Bridge, all local bands. As a player, his repertoire, often captured on commercial recordings, is truly impressive and includes performances with National Radio 2 Brass Showcase and the BBC Philharmonic Orchestra, and as featured soloist at the Annual Tuba and Euphonium Conference.
His enviable list of successes includes being awarded winner of the Harry Mortimer Most Outstanding Instrumentalist in his final year at Salford University, Best Brass Instrumentalist at the Urdd Eisteddford and Best Soloist Prize at the French Open and Brass in Concert Entertainment Contests.
Today, Glyn is recognised as an outstanding soloist in his own right and as a popular musician with the Fodens Band. Being appointed as professor of Euphonium at Salford University, where he was once a student, is one of Glyn's finest achievements. Glyn is a Euphonium tutor with both the National Youth Brass Band of Great Britain & National Youth Brass Band of Wales.
Test Piece views:
The piece is interesting and the band is enjoying rehearsing it
---
Northop Silver
Region: Wales
Conductor: Thomas Wyss
Qualified: Winners – 190pts (T. Wyss)
Principal Players:
Principal Cornet: Geraint Jones
Principal Euphonium: Richard Hird
Soprano Cornet: Arwel Williams
Solo Horn: Louise Skillander
Solo Trombone: Daniel Sheard
Flugel: Carol Hughes
Baritone: Gemma Conway
Eb Bass: John Williams
Principal Percussionist: Steven Jones
The band was established in 1892 by a group of young men in Sychdyn. Very little is known of the early years as there are no written records but it is known that the bands' first contest success was in 1921 at Flint. The band is located near the Welsh/English border and its players are drawn from across North Wales and the North West.
The organisation now boasts 3 bands (1 senior and 2 youth/training bands), a learner's section, and a management committee that runs probably one of the best rehearsal venues/'band huts' in the country.
The 1990's were the most successful period for the band in terms of contesting achievement. The band last qualified for the First Section Finals in 1994, when under James Scott they won.

The band also qualified for the Championship Section Finals in 1995 and 1996 under their current conductor Thomas Wyss, who returned to the band in October 2005. The band have attended just 2 contests in 2006, coming 10th at Preston Guildhall, and winning the 1st Section at the Welsh Area's in Swansea.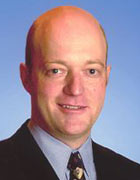 Conductor:
Thomas Wyss was born in Switzerland and studied music at the Conservatoire of Bern and Fribourg. He was Swiss Tuba Champion on 6 occasions and played with the Brass Band Berneroberland and the National Youth Brass Band of Switzerland.

In 1986 Thomas moved to England to study where he gained the A.R.C.M., L.T.C.L. (T.D.) and L.R.A.M. Diplomas. He went on to study conducting, composition, arranging and band training for a further 4 years with Howard Snell.

Thomas was a member of the Fodens Band for over 8 years and before that played with the Grimethorpe Colliery and Sellers Engineering Bands. He was a founder member of the Howard Snell Brass and is currently the Tuba Soloist of the renowned Quintessence Brass Quintet.

He has conducted most of Britain's top bands, and he is in great demand as a Guest Conductor with bands on the continent and most recently was the MD of the Fodens Richardson Band. He is currently the Guest Conductor of the National Youth Band of Switzerland. Thomas has adjudicated at venues and festivals throughout Britain and Europe, including the European, Swiss, Dutch and Belgium National Championships.

Test Piece views:
The band's initial reaction to the chosen test-piece was one of disappointment. There is still a lot of mixed feeling towards the piece even just a few weeks away from the contest, but everyone is looking forward to attending and are hoping to repeat the success of 1994.
---
Penclawdd Brass
Region: Wales
Conductor: Tony Small
Qualified: 2nd place – 188pts (T. Small)

Principal Players:
Principal Cornet: Christopher Smith
Principal Euphonium: Alun Evans
Soprano: Gurnos Rees
Solo Horn: Alyn James
Solo Trombone: John Richards
Flugel: Mark Smith
Baritone: Alex Salter
Eb Bass: Matthew George
Principal Percussionist: Tom Devonald
Penclawdd Brass Band was formed in 1973 by Tony Small, whilst the band's President is composer Karl Jenkins, OBE, who was brought up in the village. The band has enjoyed several notable successes, winning the 1983 National Champions of Great Britain (Second Section) and in 1986, winning the Welsh Regional title (Championship Section) – to date, the only band from West Wales to do so.

The Band has contributed greatly to local communities, providing musical experiences for hundreds of young musicians and entertaining thousands of people. The Band has suffered much in the same way as several other bands with regards to the 'player drain'. Unfortunately, developing many good young players has backfired on them occasionally, due to the fact that once players go away to colleges and universities, they rarely settle back in the area due to lack of suitable employment.

The Penclawdd Band has performed on radio and television – and starred in a documentary on the history of Brass Bands (BBC 2, 1997). Their members had a successful time at the National Eisteddfod in Swansea this summer and now look forward to their first 1st Section Finals.

This is Penclawdd's 14th appearance in the National Finals, but only their first in the 1st Section. However, they have appeared in every other section. Their last appearance was in the 2nd Section Finals at Dundee in 2003.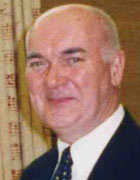 Conductor:
Tony Small studied at Cardiff University and the Royal Academy of Music, London. A very experienced trumpet player he has performed with several London Orchestras, Welsh National Opera, BBC Welsh Symphony Orchestra and many others, including much work on radio/television, in theatres, variety shows, jazz and big bands etc.

He formed Penclawdd Brass Band in 1973, West Glamorgan Youth Band in 1974 and was a founder of the NYBB of Wales in 1981. He conducted Penclawdd to the 1983 British Championship Second Section title and WGYBB to three British titles in the Youth Section finals of 1984, 1986 and 1989. Today will be his 24th National Finals at the helm.
Tony is a very successful and experienced teacher and was formerly a Principal Advisory Music Teacher for West Glamorgan, directing the County Brass Band in addition to the Big Band. He is an examiner for Trinity Guildhall and a Mentor Teacher for the Associated Board of the Royal Schools of Music.
He has an enviable reputation for developing young talent. To date, Penclawdd Band has supplied NYBBW with their principal cornet for 10 of their 24 courses, thanks to Tony Small's exemplary work. A previous winner of the Blue Ribbon was Tony's son Gareth, who is co-principal trumpet of the Hallι Orchestra and a member of London Brass.
Test Piece views:
The band is beginning to enjoy 'The Perfect Fool' by Gustav Holst, but has been most frustrated to have received so many errata sheets!
Our conductor has consulted a full orchestral score and discovered several additional mistakes not yet highlighted by the organisers/publishers, which, with less than two weeks to go before the Finals is not at all satisfactory – and does not do justice to Holst's composition! Surely, someone should have undertaken some serious 'proof-reading' (preferably the arranger) – it needn't have taken long, but the inconvenience to the competing bands has been considerable and intolerable!
---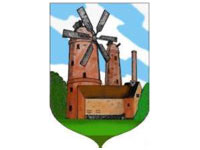 Riddings
Region: Midlands
Conductor: Graham O'Connor
Qualified: 3rd place – 187pts (K. Stewart)
Principal Players:
Principal Cornet: Neil Escott
Principal Euphonium: Jayne Mason
Soprano: Geoff Hawley
Solo Horn: Victoria Haworth
Solo Trombone: Clare Bond
Flugel: Pam Davis
Baritone: Les Beresford
Eb Bass: Tony Swinscoe
Principal Percussionist: Martyn Beckett

There was originallly a band in Riddings during the 1800's, but at some point this band dissolved as so many of the band personnel went off to war, never to return. The current band has been in existence since the 1970's, when it was re-formed under Wilf Saint. In 1990, John Davis took over as MD and in the 15 years he was conducting he took the band from the 3rd Section to the Championship section.
This will be the bands 5th appearance at the National finals, it's 4th in the first section and one in 1996 in the Second Section. The band was, as reported on 4BR, very sad to see John leave to explore avenues away from brass bands.
Successes in 2006 include a 4th placing at Butlins in the First Section, under Graham O'Connor and third in the area qualifiers under Kevin Steward. The band are obviously pleased to engage Graham to be MD for the Finals, but credit must be given to Geoff Hawley, not only for his fine soprano playing but also his work as resident conductor in preparing the band over the last couple of months.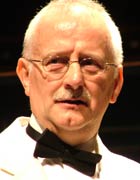 Conductor:
Born in Dodworth Graham joined Grimethorpe at the age of 13, and kept association with the band for 20 years. In 1977 Graham became MD with the then Andrews Heat For Hire Band and within 3 years he had them winning the Grand Shield contest and a 7th placing at the Open.
During his time as a conductor, he has taken some of the most prolific bands in the country, including Stocksbridge, The Cory Band, Dodworth, British Telecom, Rhodian, Ransomes, Marple and Fishburn.
Since 2000, Graham has been the MD to Hatfield Band, and in this period he has taken them from the Third Section to Championship, with a consolidating 9th placing in their first appearance in the Yorkshire Areas at this level.
Graham's ability as an adjudicator and band trainer keep him in demand, hence taking the reins at Riddings, and adjudicating at this years finals.
Test Piece views:
It will provide a great challenge, enough technicality and tune to be listenable, and has been a pleasure to rehearse
---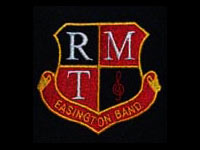 RMT Easington Colliery
Region: North of England
Conductor: David Hirst

Qualified: 2nd place – 189pts (D. Hirst)
Principal Players:
Principal Cornet: Denis Todd
Principal Euphonium: John Oates
Soprano: Becky Copping
Solo Horn: Johnathan Collins
Solo Trombone: Amy Lonsdale
Flugel: Johanna Brown
Baritone: Paul Hunter
Eb Bas: Ben Cauldwell
Principal Percussionist: Ros Gray
Easington Colliery Band was founded in 1915. Players with band experience were encouraged by the management to come from the west of Durham to work at the colliery and play in the band. The band was supported financially and run by the joint board of unions, until the start of World War 2.
The band played for community activities, such as dances, concerts, and competitions. For the duration of the war the Easington Colliery Youth Band became the National Fire Service Band which was eventually 'demobbed' in 1945 to become the Easington Public Band. In 1956 the Public Band and the Colliery Band amalgamated to become the Easington Colliery Band as it is today. 1993 witnessed the end of an era when Easington Colliery finally closed.
The band is now totally self supporting and relies on the work put in by the band members at concerts throughout the year to raise the funds to keep the band alive. 0pm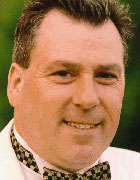 Conductor:
David Hirst is probably one of the best band trainers in the country and the band has been extremely fortunate to engage his services over the last two years.
David began his musical career aged ten with his local village. At the age of fourteen was accepted into the Yorkshire Imperial Metals Band. Two years later David joined the Black Dyke Mills Band on Soprano Cornet, where he had four successful years including wins at the British Open, Nationals and World Championships in 1970.
In 1972 David began studying music at the University of Huddersfield, being taught trumpet by Maurice Murphy. A growing interest in Orchestral and Big Band playing led him to being one of the early members of the James Shepherd Versatile Brass. In 1978 David rejoined Black Dyke as soprano cornetist achieving success in the European Championships in 1978/79 and the Nationals in 1979.
In 1980 David was appointed MDirector of the 'Andrews Heat for Hire Band'. In 1988 David became Resident Conductor of the Black Dyke Mills Band and was involved in their historic tour of Australia in 1989. After two years at Black Dyke, David returned to Yorkshire Imperial as their MD.
Since 1993 David has spent much of his time as a professional conductor and adjudicator. Joining Brighouse and Rastrick Band in 1994, which he has recently left on amicable terms.
---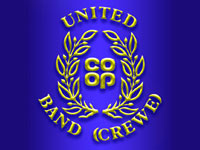 United Co-op Band (Crewe)
Region: North West
Conductor: Jef Sparkes
Qualified: 2nd – 190pts (J. Sparkes)
Principal Players:
Principal Cornet: Andy Welsh
Principal Euphonium: David Mason
Soprano: John Worth
Solo Horn: Annette Sparkes
Solo Trombone: Claire Dixon
Flugel: Sarah Brown
Baritone: Phil Edworthy
Eb Bass: Alan Birch
Principal Percussionist: Rob Richardson
The United Co-op Band (Crewe) was originally formed as an RAF ATC Band at the end of WWII by Harry Mortimer, to entertain the troops. The band is particularly proud to have qualified to take part in the First Section of the National Brass Band Finals of Great Britain on three out of the last four possible occasions.

Although having a strong competitive pedigree, the heart of the band lies with regular concerts: providing varied but always entertaining programmes whilst representing the United Co-operative movement, which has been the sponsor of the band for nearly 50 years; plans are afoot to celebrate in style next year.
The band prides itself in having a warm, friendly, atmosphere, where serious music can be fun.

Almost half the band have a family member or partner playing, or associated with, the band - the most recent band engagement being the marriage of principal trombonist Claire to BBb bass player Andrew.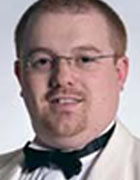 Conductor:
The bands MD, Jef Sparkes, began playing the tenor horn at the age of 5 and, after a change to the tuba, he became a member of both the National Youth Brass Band of Great Britain and the National youth Brass Band of Wales at the age of 13.
Jef became a member of the world famous Fodens band in Sandbach at 14, which makes him one of only three people to do this in the band's history. Whilst playing tuba, euphonium and trombone, Jef has occupied chairs with United Co-op Band (Crewe), Fodens, Williams-Fairey, Point of Ayr and the B.T. band.

Jef has took over the baton at United Co-op Band (Crewe) in 1999 from his father, Roy, who had held the position of Musical Director since 1985. Jef led the band to the Championship section for the first time in the band's history in 2003.
---
Wire Brass
Region: North West
Conductor: Paul Andrews
Qualified: Winners – 191pts (P. Andrews)

Principal Players:
The band expressly gave no principal players names.

Wire Brass was formed in 2001 out of conversations between musicians in the Warrington area. It was thought there was a place in the town for a top quality band, able to put Warrington on the national map in the brass band world and this has been the intention with concerts and contests at local and national level.

A number of the band began their playing in the local youth bands but were forced to join bands out of the district to realise their full potential. The band now intend to rectify this situation by providing a quality band on their own doorstep.

The response they have had up to now has been very encouraging with almost every position in the band filled, proving that a top calibre brass band in Warrington has long been needed. They played their first concert to a crowd of almost 300 people at the Sacred Heart Church in Warrington in December 2001. Originally the band were graded for contests in the second section locally and the third section nationally.

The band won the 2nd Section at the North West Regional Qualifiers, earning them a place in Harrogate in 2005 and also promotion to the 1st section in 2006 where they won the First Section title at their first attempt.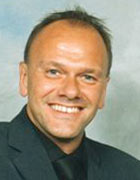 Conductor:
Paul's biggest challenge came with the formation of Wire Brass in September 2001. A band that he hopes will one day achieve top section status and become something that the people of Warrington will be proud of..

The band has been built on the same principles that my mentor Richard Evans set out all those years ago of team spirit, dedication and commitment. All these qualities can never be achieved however without the fundamental ethic of hard work.