2006 Lower Section National Finals - Second Section Runners and Riders
19-Sep-2006
4BR looks at the 16 bands who will try to capture the gothic splendour of Alan Fernie's test piece and walk away crwned as the best Second Section band in the land.
---
Barrhead Burgh
Region: Scotland
Conductor: Chris Bradley
Qualified: 2nd – 183pts (C. Bradley)
Principal Players:
Principal Cornet: Michael Connor
Principal Euphonium: David Reid
Soprano: David Black
Solo Horn: Rebecca Ritchie
Solo Trombone: Alex Williams
Flugel: Eileen Anderson
Baritone: Ross McGlashen
Eb Bass: Sheena Glass
Principal Percussionist: Scott Dunn
Records indicate that a brass band has been in existence in Barrhead as long ago as 1819. Initially named the Levern Instrumental band, Barrhead has also been known as Barrhead Instrumental Band, Barrhead Silver Band, Barrhead and District Band and as it is now, Barrhead Burgh Band.

The band enjoyed a number of contest successes in the mid 60's including winning the 1964 4th Section and the 1967 3rd Section at the Scottish Championships. In the 1990's they went from 4th to 1st Section in only 5 years and achieved numerous contest wins and accolades.

2004 saw the band winning the 2nd Section at the Scottish Championships, winning the 2nd Section at the Carnegie Trust Contest, winning the West of Scotland Championships, achieving 3rd Place at the British National Championships (2nd Section) and being awarded the title of Scottish Brass Band Association Band of the Year 2004

In 2005, Barrhead Burgh Band has returned to the 2nd Section. After a packed schedule of concerts, marches and gala days; September saw the band taking 3rd Place at Brass in the Park open contest.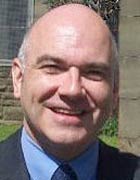 Conductor:
Chris Bradley first became involved with Brass Bands at the age of 16, playing 3rd cornet with Clydebank Burgh. He studied trumpet with Nigel Boddice at the RSAMD during which time he featured as the soloist with the National Youth Orchestra of Scotland. Chris joined the Murray International Whitburn Band in 1983 on flugel horn. He currently holds the position of principal cornet with them.
Chris has a vast experience conducting in Scotland. His first conducting post was with Renfrew Burgh Band in 1990, and his experience has been extensive. Playing and conducting in Whitburn alongside professionals including Philip McCann, Maj. Peter Parkes, James Scott, Andrew Duncan, Chris Holding and Richard Evans has undoubtedly given Chris the expertise, enthusiasm and experience to succeed.
Chris teaches brass for South Lanarkshire Council and enjoys family life with Evelyn, Ryan and Lauren whilst fulfilling his musical ambition as player and conductor.
---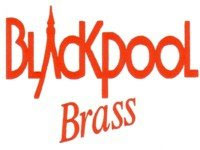 Blackpool Brass
Region: North West
Conductor: Andy Warriner
www.blackpoolbrass.co.uk
Qualified: Winners – 187pts (A. Warriner)
Principal Players:
Principal Cornet: Mike Pritt
Principal Euphonium: John Brady
Soprano: Stuart Ward
Solo Horn: Caroline Cross
Principal Trombone: Simon Moore
Flugel: Lorraine Pritt
Eb Bass: Phil Sherlock
Principal Percussionist: Stuart Reynolds
The Band was formed in 1966. Ten players got together in a public house called the Belle Vue in Blackpool. They had no instruments, music, stands or anything at all apart from the sheer determination to form their new band.
Having attracted players from the Blackpool and Fylde area, the band had a full compliment and were fully established. The band then progressed with an appearance on "Opportunity Knocks", concerts in the Tower ballroom, and appearing on many holiday shows in Blackpool.
In 1973 they became the Dutton Forshaw Band when they enjoyed 12 happy years of sponsorship. The band has qualified on several occasions for the national brass band championships of Great Britain and in 1985 entered the World Music Contest at Kerkrade, coming home with a gold medal.
Unfortunately, the 12 year sponsorship came to an end and then found sponsorship with the Marton Mere Caravan Park, for 5 years. Sadly this partnership came to an end in 1990. Since then the band has been self-supporting, and renamed themselves "Blackpool Brass", and have gone from strength to strength.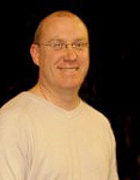 Conductor:
From the 1st January 2006, the band welcomed Andrew Warriner as their new Musical Director.
Andrew was born in Bolton in 1968 and was educated at Canon Slade School. After playing 5 years at Besses Boys Band, he played for Fodens from 1985-1995, Grimthorpe and Leyland. Andrew has conducted many bands from 4th section to Championship section with much success including winning the 2001 National Finals (3rd Section). Andrew is very much looking forward to a lengthy successful period with Blackpool Brass.
Test Piece views:
General feeling seems to be erring on the side of favourable although this is not shared by all members. Some love it, others hate it so we have a full spectrum of views on the piece.
---
Bollington
Region: North West
Conductor: Peter Christian
Qualified: 2nd place – 184pts (P. Christian)
Principal Players:
Principal Cornet: Martin Davies
Principal Euphonium: Peter Gratrix
Soprano: Jim Genders
Solo Horn: Nicki Hartley
Solo Trombone: Debbie Yu
Flugel: Katie Ellis
Baritone: Matt Berry
Eb Bass: Roger Jeffrey
Principal Percussionist: Will Read
Bollington Brass Band was first formed in the 19th century, but the present band owes its origin to a group of enthusiasts who met together in 1972 with Dr. John Coope as Musical Director. When Dr.Coope stepped down in 1983 Roy Sparkes became the band's conductor until Brian Taylor succeeded him in 1985. Under Brian the band made considerable progress, gaining promotion from the Fourth to the Second section. After Brian's tragic death in 1994 the baton passed first to Bob Wyatt and then to Tim Power before Peter Christian was appointed Musical Director in 2001.
The band enjoys considerable local support from the Town Council and citizens of Bollington and are very conscious of their commitment to the community.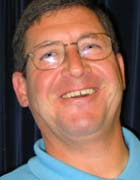 Conductor:
Peter began playing in brass bands at the age of nine when he joined New Mills Band. Two years later he became a member of the National Youth Brass Band on First Baritone, before joining Fodens Motor Works Band in 1971.
In 1979 he transferred to Black Dyke Mills Band and during the next thirteen years won three National, three British Open and eight European titles with them. Further successes followed with both Williams Fairey and BNFL Bands before Peter decided to concentrate his considerable talent on conducting.

Early successes with Marple B and Chapel-en-le-Frith Bands culminated in him being invited to conduct Strabane Concert Brass, whom he led to two Irish National Championships, before accepting the invitation to conduct Bollington Brass Band in August 2001.
---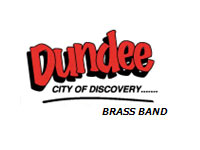 City of Discovery
Region: Scotland
Conductor: Bruce Fraser
- www.zyworld.com/cityofdiscoverybrassband
Qualified: Winners – 186pts (B. Fraser)
Principal Players:
Principal Cornet: Alistair Drew
Principal Euphonium: Andrew McCall
Soprano: Grant Jarvie
Solo Horn: Melanie McGregor
Solo Trombone: Garry Reynolds
Flugel: Audrey Bird
Baritone: Jenny Denovan
Eb Bass: Philip McGregor
Principal Percussionist: Duncan Maynes
City of Discovery Brass Band was formed in 1996 initially to play as an accompaniment at the switching-on of the Dundee Christmas lights. The band`s name came from the Dundee, City of Discovery Campaign who offered sponsorship in return for the band calling itself "City of Discovery Brass Band".
March 1997 saw the band make its contest debut at the Scottish Championships held in Motherwell. Competing in the Fourth Section, they were placed first.
In 1997 the band made it's first appearance at the National Championships playing at Birmingham Symphony Hall. There have been numerous contest highlights most notably coming fourth overall as a Third Section band at the 1998 Forth Valley contest and two other appearances at the National Championships: in 1999 at Nottingham and in 2000 at the Royal Albert Hall.
Since September 1999 the band has been fortunate to have the services of Bruce Fraser as their Musical Director. Bruce is a well known conductor, composer, arranger and adjudicator and brings a wealth of knowledge and experience to the band. They are currently Section Two Scottish Champions 2006.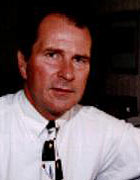 Conductor:
Bruce is one of Scotland's leading composers in the field of Wind Band, Brass Band, and educational music. His output also contains work for String, Woodwind, and Brass Ensembles, Choral and Orchestral works. Perhaps his most significant work is the Magnificat written in memory of his younger daughter.

This is a 50 minute work for Soprano and Baritone Soloists, Choir and Orchestra. His music has been recorded on many CD's mainly in the Brass and Wind Band market. In the recent past Bruce has conducted the Buckhaven & Methil band, the Lochgelly Band and Kingdom Brass. He has been associated with City of Discovery band since 2000.
---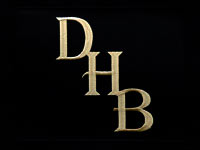 Denham Hendon Brass
Region: London and Southern Counties
Conductor: Philip Sparke
www.denham-hendon-brass.org.uk
Qualified: 2nd place – 181pts (G. Davies)
Principal Players:
Principal Cornet: Nicholas Garman
Principal Euphonium: Martin Smith
Soprano: Gerry Whitlow
Solo Horn: Kevin Williams
Solo Trombone: Gordon Davies
Fluge: Lindsey Davies
Baritone: Louise Martin
Eb Bass: David Clement-Horton
Principal Percussionist: James Patterson
Denham Hendon Brass was formed by the amalgamation of Denham Brass and the Hendon Band in April 1998.

Denham Brass can trace its history back through the Hillingdon Band, who enjoyed considerable success under the baton of conductor and composer Philip Sparke. Philip still retains an interest in the band with the role of Band President and is conducting the band at the National Finals. The Band was formed as the Botwell Brotherhood Band and then Hayes and Harlington Silver Band. Following the London Borough changes it became Hillingdon.

The Hendon Band was formed relatively lately in 1956. Within just eight years they were upgraded to 'Championship' Section rating. They enjoyed many contest successes, appearing in the national finals at the Royal Albert Hall on many occasions and also making regular appearances on BBC radio programmes.

The band have bounced straight back to the First Section after a year in the Second Section coming second in the London and Southern Counties Area Contest earlier this year.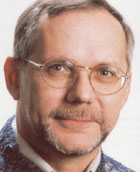 Conductor:
Philip Sparke studied composition, trumpet and piano at the Royal College of Music in London. It was at the College that his interest in bands arose; he played in the College wind orchestra and also formed a brass band among the students, writing several works for both ensembles.

A growing interest in his music led to several commissions, his first major one being for the Centennial Brass Band Championships in New Zealand - The Land of the Long White Cloud.

Further commissions followed from individual bands, various band associations and the BBC, for whom he three times won the EBU New Music for Band Competition. He has written for brass band championships in New Zealand, Switzerland, Holland, Australia and the UK, twice for the National Finals and just recently for the inaugural English Championship.

His conducting and adjudicating activities have taken him to most European countries, Scandinavia, Australia, New Zealand, Japan, Canada and the USA. In 2000 he was awarded the Iles Medal of the Worshipful Company of Musicians for his services to brass bands. He runs his own publishing company, Anglo Music Press.

Test Piece views:
The band think this test piece has elements of film music about it and we look forward to Stephen Spielberg featuring it in his next blockbuster! There is also a fantastic second section!
---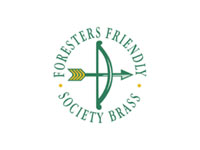 Foresters Brass
Region: Midlands
Conductor: Pete Collins
www.forestersbrass.co.uk
Qualified: Winners – 187pts (P. Collins)

Principal Players:
Principal Cornet: Paul Hing
Principal Euphonium: Fiona Casewell
Soprano: Tom Ashby
Solo Horn: Richard Lockington
Solo Trombone: Stewart Drummond
Flugel: Helen Parker-Bates
Baritone: Jo Stevenson
Eb Bass: Neal Oliver
Principal Percussionist: Neil Kier

Formed in 1901, as the Bread Street Mission Band. Since then, amongst other titles, theye have been the Leicestershire Constabulary Band, the Leicester Home Guard Band and the Leicester Ivanhoe Band, before becoming the Leicester Foresters Band in 1957.
The band soon became the Ancient Order of Foresters National band, and have enjoyed almost 50 years of ongoing support and sponsorship from the society and have progressed from the 4th section to the 1st over the last 5 years, since merging with a local fourth section band.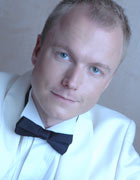 Conductor:
Pete Collins started playing the cornet at the age of 7 with Youth Brass 2000 and won best soloist prizes at both the National and European Youth Entertainment Championships. He was appointed principal cornet of the Band of the Ancient Order of Foresters at 15.
He was a solo cornet with the National Youth Brass Band of Great Britain and toured with the Young Ambassadors Band on principal cornet. After three years studying Politics and Philosophy at the University of Warwick he received a scholarship to study as a postgraduate at the Royal College of Music in London. While in London he became a founder member of the Collegiate Brass Quintet.
He has set up a number of successful brass schemes in Independent Schools and devotes as much time as he can to encouraging young people to play brass instruments. He is also working with Chris Jeans at Youth Brass 2000 as musical director, and has been conducting Foresters Brass 2000 since 2003. He also currently holds the position of principal cornet with the Ransome Band, a position that he accepted in March 2005.
Test Piece views:
We are enjoying working on the piece and appreciate a test piece that we can put into concert programmes at a later date - unlike Images of the Millennium, which we thoroughly enjoyed rehearsing, but which is far from versatile in terms of programming!
---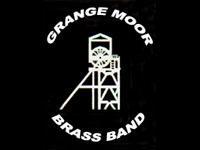 Grange Moor
Region: Yorkshire
Conductor: Duncan Beckley
wwwgrangemoorband.co.uk

Qualified: Winners – 184pts (D. Beckley)
Principal Players:
Principal Cornet: Alun Perry,
Principal Euphonium: Paul Wood,
Sorano: Richard Mason,
Solo Horn: Karen Wood,
Solo Trombone: David Matthewman,
Flugel: Marion Matthewman,
Baritone: Julia Abdy,
Eb Bass: Clive Jowett,
Principal Percussionist: Matthew Asher
Grange Moor Brass Band can trace its history back to 1854 and to the Shuttle Eye Colliery. As a typical pit band it formed a focus for the community and an important musical outlet for many of the mineworkers. Closure of the mine in 1976 hit the area, and although the band continued, it suffered a steady decline.
In 2001, the band was fortunate to obtain help from the National Lottery to encourage new local players and to carry out much needed maintenance to the band room. As the band grew, so did its aspirations, and success was achieved at the very first contest in 2002 with a 3rd prize in the Mineworker's Contest.
The band began this contesting period in the 4th Section, two and a half years ago, but their success has led to promotion to the 3rd Section in 2005, and from 2006 have been in the 2nd Section. They are very grateful for the time and commitment of Duncan Beckley spends with the band, his talent, enthusiasm and expertise is invaluable, working closely with their Resident Conductor, Malcolm Dibb, the partnership has been a very successful one.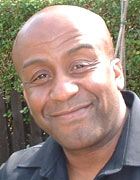 Conductor:
Duncan was born in London but moved shortly afterwards to Wakefield, West Yorkshire where his love for music grew into a passion and a profession. He started playing the Flugel horn at ten years of age and progressed to the tuba, which he played with many brass bands. He is now a conductor, band trainer, teacher and adjudicator.
Duncan is a member of The Royal College of Music and a Fellow of Trinity College of Music. He also gained a degree in Music from Sheffield University and holds a P.G.C.E. from Leeds University.
As a conductor he travels widely conducting bands throughout Great Britain gaining five National Championships (Lower Sections), three in England and two in Northern Ireland. He has been Musical Director for Newstead Welfare Band (Top Section) for the last 15 years achieving many successes during that time. He is a member of the NABBC.
Duncan is also a member of the national adjudicating panel and has adjudicated at National and Area level. He is in increasing demand as an adjudicator which he greatly enjoys and would like to develop further. Duncan is a member of ABBA.
He was Musical Director for the national tour of 'Brassed Off', finishing at The National Theatre, London. He also conducted the band, which appeared in the film 'The Full Monty' and has also made other TV appearances.

Test Piece views:
The test piece is one of the more enjoyable to listen to; easier to play- as seems to be the norm- than the area test piece; has very little to challenge the horns, nothing at all to bother the troms (also the norm) and going by the opening it seems a lower section Euphonium player has, at some point wronged Mr Fernie!
---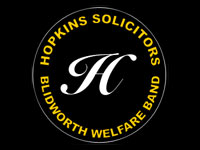 Hopkins Solicitors Blidworth (Midlands)
Conductor: Geoff Hawley
www.blidworthwelfareband.co.uk

Qualified: 2nd place – 185pts (G. Hawley)
Principal Players:
Principal Cornet: Steve Milner
Principal Euphonium: Neville Buxton
Soprano: Trevor Milner
Solo Horn: Karen Cretney
Solo Trombone: Kevin Stewart
Flugel: Tracey Roker
Baritone: Andrew Baldwin
Eb Bass: Jon Wilmott
Principal Percussionist: Aidan Roker

The band was formed in the latter part of the 19th century as the Stanton Hill Temperance Band later becoming the Stanton Hill Silver Prize Band. With the advent of the Coal Industry it then became allied to the Teversal, Silverhill and Sutton Collieries.
The band was then renamed the Teversal Collieries Welfare Band. Following the demise of the colliery the band moved to Blidworth in 1980. The band was now known as the Blidworth Colliery Welfare Band.
During 2000 the band received much needed sponsorship from a local firm called Hopkins Solicitors of Mansfield. It is an association that the band hopes will continue. The band rehearses at the Blidworth Welfare and the rehearsal facilities that we have are given to us free of charge. They are perhaps one of the few bands that have not received Lottery Grant funding, so they fund raise to enable us to purchase new instruments.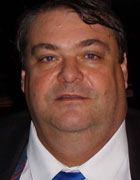 Conductor:
Geoff is a local man who has gained great respect as a fine soprano cornet player and conductor. His reputation spreads far and wide whilst representing Rotorua Brass 8 times in the last 12 years Geoff has been New Zealand Soprano Cornet Champion twice (1994 and 2003).
Geoff became MD of the band at the beginning of 2002, becoming popular not only with the band but also audiences. Under his baton and guidance the band have continued to be a successful contesting band.
Test Piece views:
As a test piece Gothic Dances isn't the challenge that we faced with Images of the Millennium. We as a band rose to the occasion at the area this year and proved that we could cope with a hard technical test piece. Gothic Dances is a pleasant piece, it's difficulties are sublime, and we are enjoying playing it. As a test I'm sure the better bands will still shine through.
---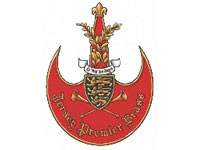 Jersey Premier Brass
Region: London and Southern Counties)
Conductor: Tim Pritchard
Qualified: Winners – 182pts (T. Pritchard)
Principal Players:
Principal Cornet: Luke Brown
Principal Euphonium: Michael Eouzan
Soprano Cornet: Neil Britton
Flugal: Nigel Arnett
Solo Horn : Lucy Craven
Solo Trombone: Robbie Harvey
Baritone: Lee Bell
Eb Bass: Adam Griffiths
Principal Percussion: Jason Mildren
JPB was formed in 1997 with the specific aim of creating a contesting band for the Island. Despite the enormous costs evolved in contesting on the mainland and their relative isolation from the wider banding world JPB has had some notable success. They won the Third Section National Finals in 2005 and gained promotion to the First Section for 2007.
Living on an island they watch in envy as some of their fellow competitors gain confidence and experience by clocking up wins at local contests and so they have been busy preparing themselves by performing challenging concert programmes to locals and tourists alike. All of the players at the band are home grown or residents of the Island and they are perhaps one of very few bands where all of their players live within 5 miles of the band room.
After winning the National title last year the band faced the problem of several of their long serving young members heading off to university. However on the first rehearsal back they had an influx of players returning to the Island which has boosted the band to the strongest position it has ever been in. This coupled with a positive youth policy to develop the next generation of players all makes for a bright future.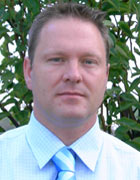 Conductor:
Tim first starting playing the cornet with Abertillery Band, going on to study music at Cardiff University. Moving north to take up his first teaching job in Blackpool, he has played in the cornet section of both Besses o 'th Barn Band and the Freckelton Band. In 1997 he moved to Jersey to become Head of Music at Les Quennevais School, co-founding Jersey Premier Brass.
Test Piece views:
The piece in itself is pleasant enough, but is it too technically straight forward for bands competing in the finals at this level? We loved Images of the Millennium and enjoyed having something to get our teeth into. Gothic Dances will however create a level playing field for all bands and should make for an interesting, and we think, very tight contest.
---
Lockwood Brass
Region: North of England
Conductor: John Roberts
Qualified: Winners – 187pts (J. Roberts)
Principal Players:
Principal Cornet: Grame Laird
Principal Euphonium: David Shawcross
Soprano: Dave Rumney
Solo Horn: Nigel Barnes
Solo Trombone: Crawford Hall
Flugel: Fiona Johnson
Baritone: Katherine Hatfield
Eb Bass: Gary Robinson
Principal Percussionist: Kirsty Linkin
In 1998, the Lingdale Silver and Yarm & District Bands began to founder and it was decided to form a tentative alliance.

Despite, the potential obstacles the alliance thrived, and the band had contest successes as Yarm & District and sell-out concert success as both Lingdale Silver Band and Yarm & District. For three successive years they performed at the National Brass Band Championships.

It felt that the only way forward would be to complete the alliance once and for all by forming Lockwood Brass. As the Lingdale band had their own band room and Yarm had to pay rent it was finally decided that it would be give the bands more financial stability if they moved to one permanent base. The Lingdale band room was given a facelift with new carpet and interior decoration, giving us our new home. The band is named after the nearby parish of Lockwood.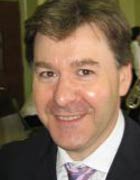 Conductor:
John began his musical career at the age of 10 with the Rothwell Temperance Band, eventually being appointed deputy conductor at the age of 21.

He reached the final of the 'Young Conductor of the Year' in 1984 and with the Rothwell Band he conducted them to success from the Third to the Championship Section winning many contests and competing at the British open and All England Masters Championships.

He also conducted the Black Dyke Band and was appointed MD at the British Steel Teeside Band in 1993, directing them to the National Finals before becoming MD of the EYMS Band in 1997, winning the North of England Regional Championships.

Latterly he has conduced the former combined bands of Jayess (Queensbury) and Jayess '87 when they combined to form the United Co-op Yorkshire Brass Band. He recently left the band after a highly successful period that included their record breaking trip to the New Zealand National Championships.
---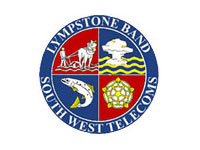 Lympstone South West Telecoms
Region: West of England
Conductor: Charles Fleming
www.lympstoneband.co.uk
Qualified: 2nd – 187pts (C. Fleming)

Principal Players:
Principal Cornet: John Reeves
Principal Euphonium: Samantha Pope
Soprano. Alli Northcot
Solo Horn: Jonathon Tribble
Flugel: Annabelle Harvey
Baritone Roy Thomson
Solo Trombone: Sam Strawbridge
Eb Bass. Nigel Strawbridge
Principal Percussionist: Colin Dance
Lympstone is a village situated on the banks of the Exe Estuary between Exeter and Exmouth. The band has been part of village life since around 1885. Over the years the band has been a moderately successful lower section band and records show that in the 1960's and 70's had achieved success in the 2nd Section.
In 1997 the band had its first real success becoming the West of England Champions. In the 4th Section they qualified for the National Finals 4 years in a row becoming National Fourth Section Champions 1999, having been 3rd the previous year in Harrogate.
The following year they were again West Of England Champions in the 3rd Section and went on to be placed 3rd, and the highest placed English band in the 2000 Championships in the RAH. Promotion to the 2nd section has seen a period of consolidation with a further appearance at the finals in Dundee.
Qualification to the National Finals has occurred again after a runners up spot in Torquay last March and promotion to the 1st Section has finally been achieved.
The band is now the highest graded band in Devon and will be the county's only 1st Section Band from January 2007, exactly 10 years since their association with MD Charlie Fleming began.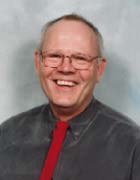 Conductor:
Charlie has been the MD of Lympstone since 1997, in that time the band has qualified for the National Finals on 6 occasions including this appearance. He was the conductor of the band when they became National Champions in 1999 and the following year when they were 3rd in the 3rd Section finals.

His time with Lympstone has been the most rewarding of his career as a musician and taking the band from the 4th to 1st section speaks volumes for the relationship that he and the band shares. Charlie is a trombone player who spent 35 years in the Royal Marines Band Service which included 10 years as principal trombone in the Royal Yacht Britannia Band. He is an Associate of the Royal College of Music holding the ARCM diploma in Trombone Performance.
Test Piece views:
A well written piece, very cleverly put together with some new and imaginative ideas particularly in the second movement. Something to test everyone.
---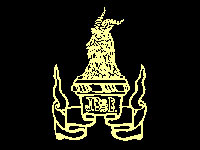 Meltham & Meltham Mills
Region: Yorkshire
Conductor: Stuart Fawcett
http://www.melthamband.co.uk/
Qualified: 2nd place – 183pts (S. Fawcett)
Principal Players:
Principal Cornet: Paula Brown
Principal Euphonium: Chris Farrington
Soprano: John Rea
Solo Horn: Alison Eastwood
Solo Trombone: Jonathan Eastwood
Flugel: Adele Shaw
Baritone: Aaron Fawcett
Eb Bass: James Fawcett

Meltham Mills Band was formed as an all Brass Band in 1846. They won their first British Open title in 1873. The band was in the prizes on five other occasions and was the first band (and still only one of six) to do a triple win, in the years 1876/7/8. The conductor at the time was the great John Gladney, the principal cornet being Alex Owen. The bands name was changed to Meltham and Meltham Mills in 1946.

To date the band has qualified for the national finals on four occasions (the last being 1991) and has always been an active contesting and concert band. This year the band is celebrating its 160th anniversary, and it has indeed been a year of celebration. This year's area contest saw the band qualifying for the finals for the first time in fifteen years, setting as remarkable record along the way. The band drew No.1 for the SIXTH consecutive year!!!

Since the Area, the band has entered 3 further contests as well as the Whit Friday event, and has scooped 8 trophies plus best soloist awards.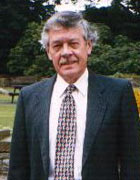 Conductor:
At the age of eight Stuart commenced his playing career as a cornet player with Meltham and Meltham Mills Band. After moving onto Euphonium, he was invited to join Crossley Carpet Works Band in the Championship Section.
In 1963 he enlisted into the Band of H.M. Coldstream Guards, where he served for 12 years, moving onto trombone while being promoted to Sergeant. In 1975, Stuart emigrated to Australia after being appointed Head of Brass and Director of Bands at a Grammar School in Brisbane, a position he held for 14 years. He was also a Warrant Officer Bandmaster in the Australian Army, and in 1985 H.M. the Queen awarded him the Order of Australia Medal for his services to music in Queensland.

He returned to the U.K. in 1989 and, after a year conducting Jayess Brass, was appointed MD of Skelmanthorpe Band in 1991, a position he held for almost 10 years. During this time he steered the band from 3rd Section to Championship Section. In September 2000 Stuart returned as M.D. of Meltham and Meltham Mills Band, exactly 50 years since he blew his first note with his village band.

Stuart has just been awarded a Licentiate Diploma in Brass Band Adjudication by the National Association of Brass Band Conductors, so can now add adjudication to his present conducting activities at Meltham.
Test Piece views:
After the harrowing experiences which all bands endured in preparing the Area piece, we find Gothic Dances a most enjoyable piece of music, and although fraught with many pit-falls, we feel that this is a most suitable and sensible choice for the National Finals.
---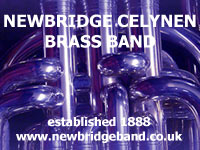 Newbridge (Celynen)
Region: Wales
Conductor: Paul Holland
www.newbridgeband.co.uk

Qualified: Winners – 188pts (P. Holland)
Principal Players:
Principal Cornet: Andrew Smith
Principal Euphonium: Nigel Thomas
Soprano: Ellie Holland
Solo Horn: Angie Thomas
Solo Trombone: Iwan Willians
Flugel: Rob Nesbitt
Baritone: Kate Rowlands
Eb Bass: Chris Eveson
Principal Percussionist: Richard Hinwood

Newbridge was originally formed in 1888 and is currently enjoying their most successful period in history. Since 2002 the band has won 14 contests ranging from 3rd Section to Championship Section. In 2006 the band has won the Welsh Area (2nd Section), Ebbw Vale (1st Section) and a debut at Weston Super Mare (Championship Section) as well as securing numerous soloist awards.
Since the band's last appearance at the National Finals in 2005 the personnel changes have been significant and positive having attracted numerous championship section players. Newbridge will be looking to make a good impression at this year's contest and hope the recent success continues.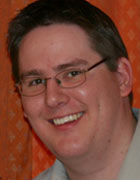 Conductor:
Paul Holland, ex-Black Dyke and Tredegar horn player, was appointed MD in October 2002. Paul's playing career began at age 11 and culminated in a successful 3 year period with Black Dyke winning the National and British Open titles. Paul also took part in countless master classes and coaching sessions both in the UK and abroad. These sessions led to Paul becoming drawn into conducting and being asked as guest conductor with many Championship section bands.
During his time with Black Dyke Paul also studied music at Huddersfield University successfully gained his music degree in 1998. After completion of the course Paul returned back to Wales where he works full time with Newbridge and continues to be in demand with Championship section bands in the principality.
Under his leadership Newbridge have managed unparalleled contest success in Wales over the past 4 years totaling 14 wins to name a few. Newbridge have also moved from 3rd section to secured Champion Section status (locally 2007) under his guidance.
---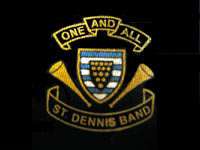 St. Dennis
Region: West of England
Conductor: Brian Minear
Qualified: Winners – 188pts (B. Minnear)
Principal Players:
Principal Cornet: Kayleigh Rowe
Principal Euphonium: Kimberley Bazeley
Soprano: Andrew Julian
Solo Horn: Joanna Powell
Solo Trombone: Josie Brewer
Flugel: Zoe Hancock
Baritone: Nigel Grose
Eb Bass: Peter Bazeley
Principal Percussionist: Phil Craddock
St Dennis Band is believed to have been formed in 1836 as part of the festivities in connection with the Coronation of Queen Victoria and it has continued to function by voluntary contributions up to the present time.
Early contest successes include 2nd Section National Champions at Crystal and Alexander Palaces in 1928 and 1938. In the Championship Section they have eleven times been West of England Champions, and gained sixth place at the 1978 National Finals. During the sixties the Band played at the British Open Contest on three occasions. At The West of England Bandsmens Festival (Bugle) they have been The Royal Trophy winners on 29 occasions including five hat tricks.
The Band has experienced highs and lows during its existence and following a decline in the mid 1990's showed the determination that has always been present, concentrating their efforts on Youth which paid dividends, progressing from a group of young inexperienced players to the mature band of the present day.
The Band has qualified for the National finals five times in the last six years rapidly moving up through the sections, and has been promoted to the 1st section as from January 2007.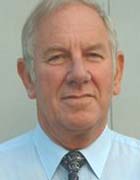 Conductor:
Brian Minear is the 4th generation of a brass band family, and commenced his brass band life at an early age with Stenalees Band, having been taught the cornet by his father. He soon became a member of the Cornwall Youth Brass Band, progressing to the Principal Cornet seat, a position held for 4 years.
Brian was invited to join the St Dennis Band in 1962 and played with them for a period of almost 20 years. Brian progressed to position of Principal Cornet and later the Band's Solo Euphonium, playing with them on the three occasions they competed at the British Open, and at the National Finals. For a short while in the 1970's Brian was the Bandmaster at St Dennis. He has received 4 Prince of Wales medals, specially minted each time a Band gains a hat trick of Royal Trophy wins at the Bugle Bandsmens Festival.
In 2001 he was appointed Musical Director of St Dennis Band, when they were a 4th Section Band, since when the Band has achieved considerable Contest successes. Brian has now served 50 years in Brass Bands
Test Piece views:
The challenges of the piece lie in the differing styles of each movement, with a number of interesting rhythms to mould together in both the 1st and 3rd movements. The Band realise that the thinly scored 2nd movement will test the nerve of most of the players, where accuracy of dynamics, balance tuning and intonation are of paramount importance. The whole Band enjoy playing the 3rd movement which gives each of them plenty to do, The tendency could be to become far too noisy, so all members are aware of the need to play in a bold but always musical style, without over blowing.
---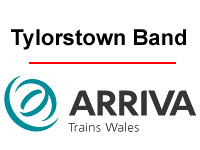 Tylorstown Arriva Trains
Region: Wales
Conductor: Gary Davies
www.tylorstownband.org.uk

Qualified: 2nd place – 184pts (G. Davies)
Principal Players:
Principal Cornet: Kevin Jones
Principal Euphonium: Angela Westacott
Soprano: Ceri Twohey
Solo Horn: Eirwen Jones
Solo Trombone: Steve Jennings
Flugel: Eleanor Smith
Baritone: Tony Galea
Eb Bass: Lyndon Baker
Principal Percussionist: Sarah Burgess
The band was first formed in 1920 as the Tylorstown & District Silver Band, as this was not a colliery band, the members were not in 'reserved occupations' and most of them were called up to fight during the Second World War. This forced the disbandment of the band from 1942-1945.

From 1945 till the late 1950's, local musician Evan G. Daniels conducted the band. Unfortunately, by the time Ken Feltham had taken over the conducting duties in the early 1960's, various circumstances had forced the band to stop competing. Ken however, turned this all around, and by 1969 the band was once again at the top of the Championship section.

1978 brought sponsorship from a local colliery, and the band changed its name to the Tylorstown & Mardy Colliery Band. This led to the band's active involvement in the miner's strikes of the 1980's, during which time the band was seen on television news reports all over the world. This time had a devastating effect on both the band and it's community. Despite the odds, the players resolved to fight on.

Tylorstown Band in 2006 has a sponsorship deal with Arriva Trains Wales, has gained promotion into the Championship Section of the Welsh League and has gained its place in the National Finals in Harrogate.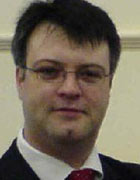 Conductor:
Gary first became involved in banding at the age of 8 when he joined the Cwmaman Institute Junior Band. Having originally played B flat cornet, Gary changed to Soprano cornet at the age of 16.

During Gary's playing career, he has been chosen as a member of the National Youth Brass Band of Wales under the baton of Mr Bram Tovey (1990). He has also tasted greater success in the form of winning the Grand Shield contest, gaining 5th place in the British Open and qualifying to play at the National championships of Great Britain twice. Gary has also won 3 soloist prizes playing soprano cornet. All of these achievements have been with Cwmaman Institute Silver Band.
In 1996 Gary became the musical director of Llwydcoed Silver Band, achieving success by gaining 2nd place in the local Welsh League. In 2005 Gary was appointed the Musical Director of Tylorstown Band Arriva Trains Wales. Since his appointment the band has gained promotion to the Championship Section in the Welsh league, qualified for the National Finals in Harrogate and became the 2nd Section Eisteddfod Champions.

Test Piece views:
Gothic Dances is impossible to compare to the Area test piece. Initially the piece appeared relatively straightforward for a National final test piece. However, since studying the piece, there is a large amount of work for everyone in the band, soloists, ensemble and conductor - especially the last movement, which should in itself be able to put the bands in the correct order.
---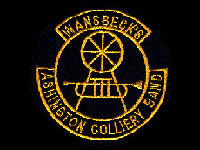 Wansbeck's Ashington
Region: North of England
Conductor: Nigel Steadman
www.ashingtoncollieryband.org.uk
Qualified: 2nd place - 184pts (N. Steadman)

Principal Players:
Principal Cornet: Brian Cameron
Principal Euphonium: Richie Wallace
Soprano: Graham Tindall
Solo Horn: Mark Elliot
Solo Trombone: Kev Chisholm
Flugel: Kerry Cameron
Baritone: Bill Jones
Eb Bass: Andy Scrowther
Principal Percussionist: Emma Straughan
Originally Ashington Public Band in 1930 it then became the North Seaton Colliery Band until 1961 when the colliery closed.

In 1961, the mineworkers of Ashington Colliery asked the Band to represent their colliery and so the band returned to Ashington. This parnership lasted until 1988 when the colliery closed. During these partnerships the miners using their own pay, with a levy of 1d or 3d, financed the band.

Even though a Colliery band, a good relationship was established with the Local Authority. It was through this that they became twinned with a the Volmetaler Music Group of Schalkmuhle in Germany. This partnership has lasted more than 28 years.

The Local Authority gave the Band grant aid, which enables it to continue the area's brass band heritage, and so they became Wansbeck's Ashington Colliery Band. In the seventies, Hovis had their great old television adverts with brass band backing music "Going Home" which was provided originally by the band.
In the years 1983 and 1984, the band represented the region at the National Finals at London.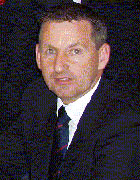 Conductor:
Nigel has played for various Championship Bands in the Northern Area for over 10 years as Assistant Principal or Principal cornet.

He has played under such conductors as Major Peter Parkes, Phil McCcann, Richard Evans, David Hirst, Roy Curran, Hugh Megarrel and Dave Binding. He is 40 years old next year and has two children and lives with his partner, Jill and her two children. He started conducting seven years ago with Dunston Band, taking them for a concert with Jimmy Hayes as guest soloist.