2006 Lower Section National Finals - Third Section Runners and Riders
19-Sep-2006
4BR casts its beady little eye over the 17 bands that hope to leave Harrogate crowned as the best band in the land.
---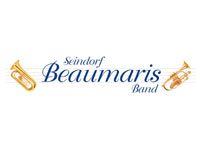 Beaumaris B
Region: Wales
Conductor: Paul Hughes
Qualified: Winners – 184pts (P. Hughes)

Principal Players:
Principal Cornet: John Bain
Principal Euphonium: Ceri Isfryn
Soprano: Chris Butterworth
Flugel Horn: Sarah Butterworth
Solo Horn: Dewi Jones
Baritone: Alice Jones
Solo Trombone: Matthew Buckley-Rees
Eb Bass: Ellen Pierce Owen
Principal Percussionist: Roz Scourse
The band was formed in 1998 by Fred Evans MBE as a way of introducing the younger players into contesting before graduating into the highly successful senior band.
The band has enjoyed numerous successes over the years, amongst them are: Welsh and National Champions (4th Section) in 2000; Welsh Champions (3rd Section) 2001; Pontins Champions (3rd Section) 2003; Wychavon Champions (3rd Section) 2003 Welsh Champions (3rd Section) 2006.
The band in the main are made up of teenagers of which 6 are members of the National Youth Brass Band of Wales (Ceri Isfryn, Bethan Evans, James Coleman, Alice Jones, Gareth Rhun (reserve) and Frannie Large (reserve), all of whom we are very proud of.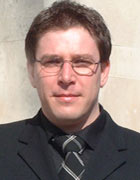 Conductor:
Paul started playing cornet at the age of 8 with the Llanrug band through the influence of his Grandfather Edwin Hughes. He has played for many bands including Menai Bridge, Point of Ayr, Grimethorpe and now Beaumaris.
Paul is very proud of being a member of the all conquering Grimethorpe band in the early 1990's culminating in wins at the British Open 1991, National Champions 1992 and achieving Flugel player in 1993 – a seat he held for 3 years. Paul was featured as soloist on the feature film 'Brassed Off', something he is very proud of.
Paul has been Musical Director of the Beaumaris 'B' Band for the past 3 years. He also conducts the very successful Youth Band and through his work as a brass peripatetic teacher conducts the County Symphonic Youth band.
Test Piece views:
The band are enjoying working on the various challenges posed by the piece. A very challenging piece rhythmically asking for concentration to detail the whole way through. A fantastic choice of test piece – well done selectors!
---
Broxburn Silver
Region: Scotland
Conductor: Colin McKenzie
Qualified: 2nd place – 181pts (C. McKenzie)
Principal Players:
Principal Cornet: Susannah Downs
Principal Euphonium: Emma Connolly
Soprano: Hugh Scullion
Solo Horn: Joanne Forrester
Solo Trombone: Robert Camming
Flugel: Hazel Duncan
Baritone: Janie Taylor
Eb Bass: Jamie Quin
Principal Percussionist: Patrick Connolly
Broxburn Silver Band originally known as Broxburn Catholic Silver Band was formed in 1891. They have a close association with the church who granted them rehearsal facilities in the parish hall and they continue to play at church events and of course at local concerts and gala days. Before evolving into the Broxburn Silver Band in the late 1970's the band had won many competitions, most notably they were second at the Fourth Section championships in 1960 and thereafter slowly progressed through the ranks winning competitions consistently - within four years becoming a championship section band.
Last year, after a contesting absence of a few years and for the first time since triumphing in their centenary year in 1991, the band won the 4th Section Scottish championships under conductor Colin Mackenzie, qualifying them to compete at the National Championships. This year in the 3rd section at the Scottish Championships the band came second and is once again at the National Finals. The band is hoping to continue with their success and finish much higher than the ninth position they achieved in last year.

Conductor:
Colin McKenzie was born in Glasgow and studied Music, at the University of Glasgow and the Royal Scottish Academy of Music and Drama. Since then Colin has led a varied career that has afforded him the opportunity to work throughout UK, Scandinavia, Central Europe and USA. As a conductor he has worked alongside James Loughran as assistant at the Aarhus Symphony Orchestra and the Royal Scottish National Orchestra. In the brass band world Colin first came to prominence whilst conducting the Bathgate band, winning the Scottish Championships, National Championships and Pontin's contests in one year.
He has had successful periods of association with many bands both at home and abroad. He has conducted the Stavanger and Sola Brass Bands in Norway as well as regular concert work with the Scottish Co-op Band. Colin has also worked as an adjudicator at many festivals around the country.
Test Piece views:
The test piece Sinfonietta – the band is enjoying this interesting and challenging piece. The three very different movements had been challenging all elements of the band's musical skills. In particular the quick tempo and short snappy style of the final movement has provided much food for thought.
---
Clifton & Lightcliffe
Region: Yorkshire
Conductor: John Clay
Qualified: 2nd place – 184pts (J. Clay)
Principal Players:
Principal Cornet: David Crisp
Principal Euphonium: Graham Cass
Soprano: Sally Cass
Solo Horn: Jane Clay
Solo Trombone: Amanda Drake
Flugel: Karen Williams
Baritone: Janet Bell
Eb Bass: David Holmes
Principal Percussionist: David Clay
The Clifton and Lightcliffe Band is based in a small village just outside Brighouse in West Yorkshire, only a few miles away from the home of the world famous Brighouse and Rastrick and the Black Dyke bands.
They were formed in 1838 and in the early 1900's the band competed and won a few major prizes at the famous Crystal Palace in London. In 1932 the band moved into its present headquarters and over its long history it can say with pride that a number of its members have made the grade and gone on to a number of top flight bands.
1977 saw the formation of a junior section and over the past 29 years the junior section has seen over 400 players pass through its ranks. 2001 was the last time the band qualified for the finals, in the fourth section at Preston. In July 2006 the senior band had a successful tour to Austria.
The Association is self-funding and relies on donations and subscriptions from organisations and individuals as well as a busy schedule of over fifty-five concerts and fund raising events throughout the year.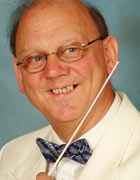 Conductor:
John started his career with the Clifton and Lightcliffe band when he was nine years old. At the age of fourteen he was one of the youngest players to successfully audition for the Black Dyke Band, where over the next fifteen years he played all the cornet positions including principal before settling on flugel horn.
He was also the Principal of the National Youth Band of Great Britain at the age of 16. When he left Black Dyke he returned to his roots with the Clifton and Lightcliffe Band. He decided to start extra tuition for some of the younger members, which formed the basis of the Junior band which John still conducts today. He firmly believes that the foundation of all organisations is the encouragement of its younger members.
John studied for his B.A. after being made redundant from the textile industry and is now a music teacher. He also arranges music and has had a number published for brass band. He was appointed Musical Director of the Senior Band in 2005.
---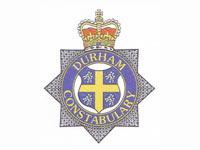 Durham Constabulary
Region: North of England
Conductor: Keith McDonald
www.durham.police.uk/durhamc/brass_band
Qualified: Winners – 180pts (K. MacDonald)
Principal Players:
Principal Cornet: Karl Scarfe
Principal Euphonium: Brad Long
Soprano: Barry Crawford
Solo Horns: Paul Brodie / Bill Heslop
Solo Trombone: Bob Mackie
Flugel: Colin Surtees
Baritone: Tina Norris
Eb Bass: Dan Knott
Principal Percussionists: Rebecca Harrison / Steve Jack
The band was formed when the Sunderland Borough Police amalgamated with Durham County Police in 1967. Band members come from the surrounding area with a small number of serving officers amongst its ranks.
The band forms part of the Forces community relations attending parades, concerts and other engagements in the North. After a number of years in the championship section the band fell through a period of hard times. However over the last three years a number of new players coupled with the return of Keith have seen the band progress with the aim of returning to the top tiers.
Since 2004, the band has been in the top three in each of the last three area qualifiers, this year winning the third section at its first attempt. It is also the current Durham League Fourth section champions and this year challenges for the Third section. In entertainment contests the band last year won the inaugural Durham BB Assoc entertainment contest for 3/4th section bands and has been an ever present prize-winner at the Ripon Festival contest at Ripon Cathedral.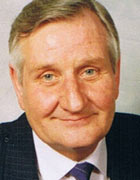 Conductor:
Son of the well known North Eastern conductor Stan and brother to Ken, Keith began his playing career at the age of eight, learning piano, before the brass band bug caught him where he started on cornet then moving to trombone. Studied conducting and was then appointed to both Durham and Northumbria Police bands.
He also developed a student musical learning aid in basic music theory and playing musical instruments. The book and video became a best seller amongst schools and libraries. A part-time lecturer in all aspects of music, the last three years have seen him return to Durham Constabulary with the aim of taking them back to the championship section.
---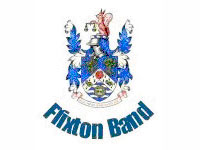 Flixton Band
Region: North West
Conductor: Kevin Gibbs
www.flixtonband.org.uk
Qualified: 2nd – 185pts (K. Gibbs)
Principal Players:
Principal Cornet: Katie Tyson
Principal Euphonium: Andrew Tyson
Soprano: Simon Morgan
Solo Horn: Mona Byskov Hylgaard
Solo Trombone: Karen Armfield
Flugel: Nikki Williamson
Baritone: Paul Thomason
Eb Bass: Andrew Myers
Principal Percussionist: Adrian Woodhead
Originally formed in 1877, the Flixton Volunteer Band was the result of the formation of the Flixton 1st Volunteer Battalion, Manchester Regiment.
The band gradually became known locally as the Flixton Volunteers Band, and in 1908, became known as the Flixton Brass Band. The depression of the 1930's took its toll, and in 1933, short of players, the band disbanded. It did reform briefly as Flixton Boys Band during the early 1940's, however, by 1944, the band had ceased to exist.
The band did not reform until 1967, when a group of local schoolboys wanted somewhere to continue to play during school holidays. The band was reborn, and named Flixton Silver Band. In 1988, the word "Silver" was removed from the band's name, and it became, once again - Flixton Band.
The band has over the years, achieved numerous contest successes, and has represented the North West at The National Championships on a number of occasions. The band is currently (2005 - 2006) Second Section joint Champions (North West Counties Brass Bands Association), and has been promoted to the Association's Championship Section.
Conductor:
At the beginning of May 2004, Kevin Gibbs accepted the invitation to become the Musical Director of Flixton Band
Kevin has held the Principal Trombone position with such bands as Black Dyke, Faireys, and Brighouse & Rastrick. He has a wealth of experience as a leading player, and considerable talent as a conductor.
Originally a native of Wales, Kevin now lives in the Manchester area, where he teaches music. In May 2004, Kevin conducted the band at the Buxton Contest, where after only three rehearsals together, they were placed 4th in the Second section.
Under Kevin's leadership, Flixton Band is experiencing its most successful contest season (2005-2006), with four 1st prizes and two 2nd prizes. Kevin and the band are now working hard towards a busy concert and contest season where the band will be competing locally at Championship Section level.
Test Piece views:
A very enjoyable, but difficult piece to play well.
---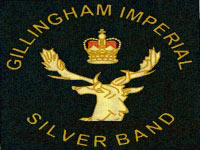 Gillingham Imperial Silver
Region: West of England
Conductor: Eric Haines
www.gillinghamband.org
Qualified: 2nd place – 177pts (E. Haines)
Principal Players:
Principal cornet: Julie Hipworth
Principal Euphonium: Malcolm Francis
Soprano: Natalie White
Solo Horn: Jamie Hirst
Solo Trombone: Nathan Biss
Flugal Horn: Nicola Sansom
Baritone: Stella Kenyon
Eb Bass: Simon Woodrow
Principal Percussionist: Chris Hussey
Gillingham Band was formed in the mid 19th century, initially as a jazz band supporting local charities and hospitals. In 1928 this developed into the town band as we know it today with the title 'Gillingham Imperial Silver Band'. The band has continually played a role in the community, participating in civic events, fetes, carnivals, concerts, church services, carolling and contests.
The band has, on four occasions, qualified to play in the national finals in 1961, 1988, 1991 and 1994.
After a difficult period the band has been rebuilding slowly over the last few years. This is reflected in the area results (2004: 7th, 2005: 4th, 2006: 2nd). They also won 2nd Prize at the Weston-Super-Mare contest in May as well as being awarded a prize for best bass section.

Conductor:
Eric Haines is the current conductor of Gillingham Imperial Silver Band. Eric was taught to play at the age of four years old, coming from a musical family, where his father was a Salvation Army bandmaster for a number of years, as a result of which, his formative years were spent playing with Salvation Army bands.

He then began studying trumpet, playing with local orchestras, bands and dance bands in the Berkshire area. Prior to leaving school he was the co-principle trumpet with the Berkshire Youth orchestra and leader of the brass section. On leaving school Eric trained as a Music teacher at a specialist college in Yorkshire. On leaving college he decided on a change in career direction and moved to the Southwest as a police officer.

On arriving in Yeovil he became the principal cornet with the Yeovil SA band, a position he held for 9 years. Since leaving that position Eric has played and conducted for both Sherborne Town Band and Yeovil Town Band. He is an active member of the National Association of Brass Band Conductors and recently organised a successful seminar for brass band conductors with Malcolm Brownbill.
Test Piece views:
The band think the test piece is challenging and enjoyable!
---
Horbury Victoria
Region: Yorkshire
Conductor: Bob Walker
www.horburyband.net
Qualified: Winners – 185pts (R. Walker)
Principal Players:
Principal Cornet: James Ellis
Principal Euphonium: Simon Cooke
Soprano: Jenny Sedgwick
Solo Horn: Fay Hanmer
Solo Trombone: Paul Thewlis
Flugal Horn: Sarah Warner
Baritone: Carmen Elliott
Eb Bass: David Lepley
Principal Percussionist: Bob Hattersley
Horbury Victoria was first formed in 1868. Many contests were entered with excellent results, the most notable victory being at Crystal Palace. As a result of this event the band adopted a new title, Horbury Victoria Prize Band.

There have been hard times along the way and in 1984 fire completely destroyed their old wooden bandroom, which had been the bands home for many years. However, after some 6 months later a new bandroom was designed and built on the old site.

In more recent years successful competition results have been awarded on the band. In 2000 the band were runners up in the Yorkshire Regional Finals, which qualified them to take part in the Millennium National Finals. The band followed this by qualifying for the National Finals in the next two years taking 2nd place in 2001. In 2006 they came 4th at Brass at the Guild in Preston, 1st place in the Yorkshire Regional Championships and 1st place at the Ripon Festival Entertainment Contest.

Naturally there have been many changes over the years and today the accent is very much on youth. The Horbury Victoria Band now consists of a Senior Band, Youth Band, Intermediate Band and Learner Section, in all numbering almost 60 members, backed by a very willing and hard working Committee.

The Senior Band and Youth Band are committed to maintaining high performance standards in all their contest and concert engagements and they look forward to working hard as a team for the future.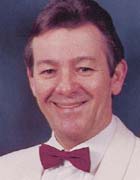 Conductor:
Bob Walker was born in Featherstone in 1951. His musical background began with the Salvation Army at the age of seven. At 16 years old he joined the Leeds Rifles Territorial Army Military Band and served as a bandsman for 17 years. During this time Bob attended several musical courses with the band, three of which were at the Royal Military School of Music at Kneller Hall.

It was his love of brass bands that took him back to his roots and in 1984 he started with the Sharlston Colliery Band, which he was Musical Director for 16 years.
Bob loves his music and brings discipline and dedication to all those whom he directs. He is a great advocate of the "smooth rounded and controlled sound" and is not tempted by the current vogue for over the top volume and brashness.

In the 12 months Bob has been with Horbury Victoria the band has gone from strength to strength starting this years contesting with 4th place at Brass at the Guild in Preston, 1st place in the Yorkshire Regional Championships and 1st place at the Ripon Festival Entertainment Contest.
---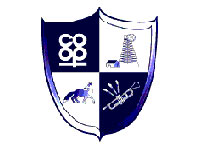 Leicester Co-operative Charnwood
Region: Midlands
Conductor: Graham Jacklin
www.leicscoopband.co.uk
Qualified: 2nd place – 182pts (G. Jacklin)
Principal Players:
Principal Cornet: Nick Lear
Principal Euphonium: Steve Barham
Soprano: Sam Scutt
Solo Horn: Jane Green
Solo Trombone: Liz Barham
Flugel: Sadie Jacklin
Baritone: Sharon Capstack
Eb Bass: Toby Woods
Principal Percussionist: Joseph Jacklin
The Leicestershire Co-op Band is based in Coalville, Leicestershire. The Band is an amalgamation of the Leicestershire Co-op (South Midlands Welfare) Band, originally a colliery based band formed in 1971 and Charnwood Brass, from Loughborough. The two Bands, both with a shortage of members, joined forces in November 1999 to create a full complement and secure our long term future.
Some of the recent achievements include qualifying for the National Finals in 2002, promotion to the Third Section in 2003, and winning their home association contest in 2004 and 2005.
2006 has already been a very successful year for the band with a contest win at the NEMBBA contest held in Derby. Immediately following this was the exceptional result of 2nd place at the Midlands Regional Contest, securing the bands third invitation to the National Finals in its history.
They have invested in the future of the band by the creation of their own training band in 2006. The training band offers anyone in the community the chance to learn to play a brass instrument.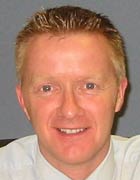 Conductor:
Graham Jacklin started playing cornet at the age of seven with the Long Eaton Silver Prize Band. As a youngster, Graham played first cornet in the Nottingham County Youth Band. Since then he has played with several bands throughout the Midlands area, notably with Ransome band and more recently played flugel horn for Ratby Band.
He has toured several European countries including Germany and Norway. In 2002 an invitation to Minsk in Russia gave Graham the opportunity to play principal cornet for the Nottingham City Transport Band. A ten year break from Brass Banding saw Graham join forces with family members to form the JB Dance Band where he played lead trumpet for five years.
He returned to Brass Bands with the Leicestershire Co-op Snibston Charnwood Brass, where he held the position of principle cornet. Aspiring to new challenges, he became the Musical Director of the Leicestershire Co-op Band and during 2002, he steered them to their first National Final in eight years. The following year saw them promoted from fourth to third section and this year's second place secured the Band's second recent appearance in the finals.
Test Piece views:
The piece is a great choice for a finals contest. Technically there isn't much past anyone, but for the whole effects to work in the piece everything has to be perfect. It will be the "performance" that wins on the day. - Nick Lear - Principal Cornet
---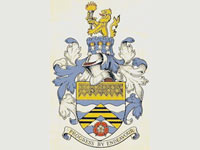 Long Eaton Silver
Region: Midlands
Conductor: Sharon Stansfield
www.lespb.co.uk
Qualified: Winners – 185pts (S. Stansfield)
Principal Players:
Principal Cornet: James Dennis
Principal Euphonium: Carl Ramplin
Soprano: Clive Purnell
Solo Horn: Carol Hanson
Solo Trombone: Helen Grimoldby
Flugel: David Hill
Baritone: Samantha Turner
Eb Bass: Colin Hartley / Peter McCormick
Principal Percussionist: Stephen Dickinson
Long Eaton Silver Prize Band was founded in 1906. The band soon engaged Harry Evetts, under whom the band enjoyed unprecedented success in the numerous local contests of the time; the accumulated prize money (over £700) being used to found the Silver Prize Band Club, where they continue to rehearse to this day.
The highlight of this period was winning the Cassell's Saturday Journal Shield as second section champions at Crystal Palace in 1927. Arthur Marshall succeeded Harry Evetts as conductor in 1950 and was to lead the band to further success, winning the Third section Midland area in 1951 and 1966 with qualifications also in 1963 and 1965.
For the remainder of the century the band was to struggle, until the return of its former principal cornet player, Sharon Stansfield, in 2000.
Since then, the band has grown from 17 to 79 members including a thriving training band, and is enjoying its longest period of sustained contesting success since the 1920s. This includes three national qualifications in five years, including second place in the fourth section at Dundee, promotion back to the third section, and following a number of second and third prizes, our first win in forty years when winning this year's area. The band recently issued its first CD to celebrate its centenary, and is promoted to the second section from next January.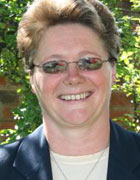 Conductor:
Sharon Stansfield first joined the band in 1971, progressing to flugel at 14 and principal cornet at 15. During this period, Sharon was a frequent prize winner in solo, duet and quartet competitions, and also joined the Nottinghamshire County Concert band as principal cornet. At eighteen, Sharon left the band to enjoy a playing career initially with Bestwood Black Diamonds, and later with other top bands including Riddings, Huthwaite, Ransomes, William Davis, Nottingham City Transport and Newstead Welfare.
Sharon has an outstanding record as a brass teacher, having first started age 14 with the band's novices section. In January 2000, Sharon was delighted to accept an invitation to return as musical director. Eight weeks later the band achieved its best result in the Midlands Area contest for many years: 17th out of 34 entered bands in the Fourth section. Seven years later, Sharon has led the band back to the second section for the first time since 1975.
Test Piece views:
Challenging, but pleasing to the ear straight away.
---
LBG Brass
Region: London and Southern Counties
Conductor: Ian Stewart
www.lgbbrass.co.uk
Qualified: 2nd place – 182pts (I. Stewart)
Principal Players:
Principal Cornet: Simon Emberley
Principal Euphonium: Tony Line
Soprano: Chris Line
Solo Horn: Jenny Line
Solo Trombone: Katie Boswell
Flugel: Richard Slyman
Baritone: Jonathan Moles
Eb bass: David Pattenden
Principal Percussionist: Peter Dollery
The Glynde & Beddingham Brass Band was formed in 1922 and originally made up from locals living in these two East Sussex villages, situated between Lewes and the Glyndebourne opera house. The current membership, which now extends throughout East Sussex, is attracted by the lively atmosphere of the Band and their aim of performing a wide variety of music to as high a standard as possible in a friendly and welcoming environment.

To reflect the regional membership of the band, and following an invitation by Lewes Town Council, they relocated its base to Lewes during 2002. The band was pleased to have been asked to make the short relocation to the County Town of East Sussex, and to have become Lewes Glynde & Beddingham Brass, undertaking performances under the concert name of LGB Brass. This name change is intended to meet the challenge of the future and yet retain a link with the past.

After an absence of more than 30 years, the band returned to contesting in 2002, coming 4th in the Third Section (local) of the SCABA Spring Contest. The band entered subsequent SCABA Spring and Autumn Contests, and secured top three placings in all of the last seven contests entered. This includes a notable 'double' in the 04 Autumn Contest when they won both the 3rd and 2nd sections.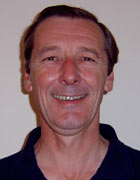 Conductor:
Ian Stewart started playing trombone at the age of 11. He progressed through the West Wycombe Band, Oxford & District Youth Band and 6 courses of the NYBB. Ian joined the 2nd Batallion Royal Green Jackets as a Bandsman and in 1985, successfully completed the Bandmaster's course at Kneller Hall. Ian was appointed as Bandmaster to the Queen's Own Hussars and served with them at home and abroad. His final appointment was as School Bandmaster at the home of the British Army School of Music at Kneller Hall.
Ian was invited to become the Musical Director of the then Glynde and Beddingham Band in 2000. Since then, then band has gone from strength to strength, including concert tours of Blois in France, Waldshut in Germany and Budapest in Hungary. His most notable contest successes with the band are the double win at the Autumn SCABA Contest in 04 and directing LGB to 2nd place in it's first attempt at the areas.
Ian continues to play trombone with Friary Guildford Band.

Test Piece views:
Quotes from band members:" It's got tunes and something for everybody"; " At first it seemed a lot easier than Entertainments, but really it's just as difficult"; " Very approachable music, I like it"; "This is proper music not like some of the modern pieces".
---
Moulton '77 Brass
Region: Midlands
Conductor: Howard Gibbs
Qualified: 3rd place – 181pts (H. Gibbs)
Principal Players:
Principal Cornet: Roger Stevens
Principal Euphonium: Adrian Letts
Soprano: Malcolm Hampton
Solo Horn: Simon Ellson
Solo Trombone: Mark Watts
Flugel: Rosie Horne
Baritone: Mark Tucker
Eb Bass: Robert Tite
The band was formed in 1977 from a collective of bandsmen eager to form a local band with a friendly environment. At the bands core are members that have played together for many years, and have great successes including winning the Midlands 2nd Section in 1999.

Under their current Musical Director, Howard Gibbs their performance and results have improved. Unfortunately the turn wasn't in time to save the band from relegation to the Third Section this year, but with continued hard work and improvement they hope to be back in the Second Section promptly.
Recently they have had a number of great results, including 3rd Place at Butlins 2006, and again 3rd Place at the Midlands Regional 2006.
They have invested a great amount of time in practicing Sinfonietta, and with continued performance of the band, hope to have great success at the Nationals.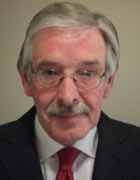 Conductor:
Howard came from a Salvation Army background playing with Birmingham Citadel and being taught trombone by the renowned Maisy Wiggins. He later played with most of the top youth orchestras before spending some time in the regular army as a musician. Since leaving the army he has played Principal Trombone with several top section bands and spent some eight years at Rolls Royce Coventry.

Howard took up the baton in the early 90's and over a period of four years steered West Mercia Constabulary into contesting and qualified them in their first year for the Nationals. They where promoted to the Third Section the following year where they again qualified for the second year for the finals.

He has been with Moulton 77 Brass Band for just over two years. This year has seen a great improvement in the contesting results of the band. He can also claim a unique double in 2006 by being the only MD that managed to get two bands into the top five in two separate sections of the Midlands Areas.

Test Piece views:
The piece looks easy than it is to play. I think that most bands will be able to play the piece, the question is whether they will be able to play it together, with precision.
---
Norfolk Wherry Brass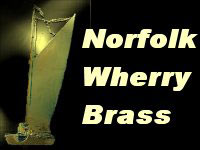 Region: London and Southern Counties
Conductor: Andrew Craze
Qualified: Winners – 184pts (A. Craze)
Principal Players:
Principal Cornet: Will McMorris
Principal Euphonium: Ed Latham
Solo Horn: Linda Purdy
Soprano: Katherine Hill
Solo Trombone: Mike Thorne
Flugel: Michelle Apps
Baritone: Angie Sellick
Eb Bass: Liz Steward
Norfolk Wherry Brass was formed in 2004 by a group of brass musicians from across Norfolk and Suffolk.
They started from humble beginnings with no music, instruments, equipment or uniforms, and had to borrow most of these in the early days from local friendly bands. Over the last 30 months the players and supporters have worked hard to build the band at an impressive speed.
A key aspect of the success is ambition for the future. Its drive to develop and succeed has generated outstanding results in many competitions. In March 2005 they made their debut at the Regional Contest, where they were won from a field of 22 bands. This result meant a promotion to the Third Section from January 2006 as well as an invitation to take part in the National Finals in Harrogate, where they were placed 5th. In May 2005, the band won the East Anglian Brass Band Association Spring Festival for the second time securing them a promotion to the local Championship Class.
Returning to Stevenage in 2006 they repeated the previous year's win, gaining another promotion and a second invitation to the National Finals in as many years.
In January they shared the concert stage with the United Co-op Yorkshire Brass Band and in November they will support the internationally acclaimed cornet soloist Roger Webster.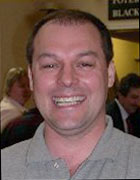 Conductor:
Geoff began his brass playing career as a schoolboy back in the 1960's. At the age of fifteen he joined the army as a Junior Musician in the Royal Artillery Band. Following a year studying playing technique and theory at Knellar Hall, Geoff returned to the Royal Artillery as principal horn a position he held for many years. During this time he continued tuition at the Royal Academy of Music under Ifor James.
In 1992 Geoff left the army and pursued a teaching career. It was at this time he took up the baton. His first venture into brass band conducting was as Musical Director of the West Midlands Police Band as well as Coventry Imperial and Shirley bands. He retired from banding and music for several years due to ill health.
On arrival in Norfolk in 2000 he took up the baton again conducting Cawston Band. He soon found the desire to play and there followed a period with Mathews Norfolk Brass as flugel horn player. He was also invited to conduct Dereham band and subsequently became their Musical Director, a position he held for two years. Lately Geoff has been a playing member of the successful award winning Norfolk Wherry Brass, both as flugel horn and tutti cornet player and became MD in March 2006.
---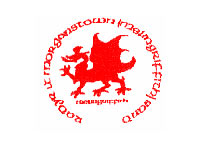 Radyr and Morganstown (Mellingriffith)
Region: Wales
Conductor: Gareth Ritter
www.radyrband.co.uk/
Qualified: 2nd place – 183pts (G. Ritter)
Principal Players:
Principal Cornet: Alan Gwynant
Principal Euphonium: Colin Evans
Soprano: Terry Lax
Solo Horn: Glyn Jones
Solo Trombone: Chris Kipling
Flugel: Gareth Jones
Baritone: Dave Wood
Eb Bass: Norman Windmill
Principal Percussionist: Fiona Howard
The Radyr and Morganstown (Melingriffith) Band can justifiably claim to be the oldest band in Wales as its history dates from Napoleonic times.
More recently the band was conducted by the legendary T.J. Powell 'The Welsh Sousa' and most bandsman today will be familiar with many of his marches and under him the band enjoyed much contest success.
Fortunes varied and in the early 1990's the band nearly folded. However, in 1992 the band moved to Radyr, where they began recruiting new members. By 1994 the band was performing concerts once more and contesting started in 2004 enjoying success at the regional finals, National Eisteddfod and at the Burry Port and Treorchy contests.
November saw the debut of new conductor, Gareth Ritter, a former euphonium player with the Buy As You View Band. At his first contest at Treorchy, they came 2nd.
2006 saw an increase in the Band's membership and the successes continued with second place at the Swansea Contest. The band put on a hugely successful and enjoyable Gala Concert in June this year at Llandaff Cathedral with Robert and David Childs.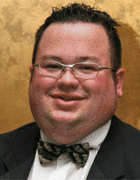 Conductor:
Gareth Ritter lives in Cardiff and is teacher of music and IT at Willows High School. He has recently entered the finals of the Wales Teacher of the Year 2006, in the Outstanding New Teacher category.
His keen interest in music started at an early age playing tenor horn in his local village band in Ebbw Vale. He went on to win many local and regional solo contests, including the Rotary Young Musician of the Year.
At 16, Gareth joined the National Youth Brass Band of Wales and then the European Youth Brass Band. As well as studying euphonium at the Royal Welsh College of Music and Drama, he accepted a place on the conducting course.
After several years playing euphonium with the Buy As You View Band, Gareth took up the post of MD with Radyr and Morganstown, Mellingriffith, Band in November 2005.
Test Piece views:
Ok we suppose! Much better than some of the modern contempory music today. Getting the style right is our challenge now.
---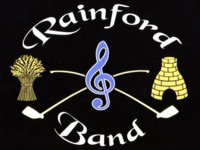 Rainford
Region: North West
Conductor: Neil Samuel
Qualified: Winners – 186pts (N. Samuel)
Principal Players:
Principal Cornet: Jane Hogan
Principal Euphonium: Alan Pye
Soprano: Darren Humphries
Solo Horn: Olivier Yarker
Solo Trombone: David Chapman
Flugel: Malcolm Robson
Baritone: Eric Lindsay
Eb Bass: Katie Powell
Principal Percussionist: John James
Rainford Band was formed in 1976. The band began contesting in 1979 at the Bolton Contest and in 1981 the band formulated and has since run the respected Northern Open Contests in St. Helens.
The band's development culminated in qualification for the National Finals 3rd Section in both 1989 and achieving the runner's-up position in 1991under Colin Moore.
In 1996 the band received a £70,000 Lottery Grant and built its own band-room in the village. Lynda Nicholson took charge of the band as it reached its 25th Anniversary leading them to NWCBBA Champion Band status in both 2000 (4th Section) and 2001 (3rd Section).
In 2002, with MD Brian Harper, the band were involved in major international Contemporary Arts, a work subsequently exhibited across Europe and the USA. Neil Samuel became MD in 2003 and success has followed both at Whit Friday, within the NWCBBA and wining the North West Regional Contest in 2006.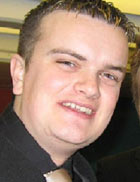 Conductor:
Neil Samuel was born into a Salvation Army family learning to play the tenor horn. At 16 years he was invited to study trombone at Chethams School Of Music where he was also lead trombone with Chethams Big Band. His first taste of contesting was with the BT band and from there he moved on to Besses O'th Barn Band.
His first solo position came with a move to Wingates and a year later Neil was invited to play for Leyland Band both qualifying for the National Finals and winning the 'All England Masters Championships'.
Neil subsequently moved to Fairey FP (Music) Band a position relinquished in February 2005. He is the current principal trombonist with 'Young Ambassadors Brass Band Of Great Britain'. A soloist of many tours he continues to be in demand and is regularly invited to play with Championship bands including Fodens, Brighouse, Sellers, and Carlton Main
Test Piece views:
The band has enjoyed rehearsing the piece and firmly believes that the music will sort the bands out. Rainford Band are looking forward with anticipation to their 3rd appearance at a National Finals hoping this time it will be 3rd time lucky.
---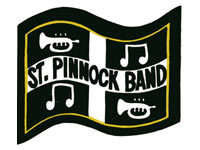 St. Pinnock
Region: West of England
Conductor: Darren Hawken
Qualified: Winners – 179pts (P. Minear)
Principal Players:
Principal Cornet: Norman Pendray
Principal Euphonium: Andrew Rowe
Soprano: Mike Bunt
Solo Horn: Fiona Pendray
Solo Trombone: Chris Luckhurst
Flugel: Sharon Banbury
Baritone: Kathy Horsley
Eb Bass: Rachel Crabb
Principal Percussionist: John Hodgkin
St. Pinnock is a small village in South East Cornwall, taking its name from an unknown Cornish Saint.
A band was formed in 1866, the St. Pinnock Temperance Band of Hope. Although started as a fife and drum band, by 1907, they became a traditional Brass Band. Players were drawn from the powder mills, lead mines and farms of the area. With Cornwall's industrial strength declining, the style of the band was changed forever. Rocky times followed, but with a new constitution and new players, took on its modern form. By the 1930's it was actively competing in local band competitions.
The band practised in the Bethal Methodist chapel until it closed in 1971, when the band was able to buy it as a permanent base. In 1998 a very active committee was able to sell the chapel and build a modern premises which as well as being the band room, acts as a village hall.
Like many of the local bands, they have been up and down the sections, but have stayed true to the roots of the band, playing locally and with still a large agricultural contingent of players who are proud to be part of Cornwall's brass band heritage. They last played at Harrogate in 1998 in the 3rd section.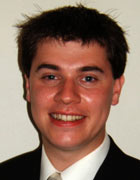 Conductor:
Darren started playing the trombone at the age of twelve and became principal trombonist of the Mount Charles Youth Band and Cornwall Youth Brass Band winning the Albert Chappell Shield in 2001-2002. In 2001, Darren joined the Bodmin Town Band.
In 2003, Darren undertook a performance degree course at the RWCM in Cardiff. Darren will from September, be completing his four year BMus course and hoping to make a career in music teaching or conducting.
As well as a brass player and conductor, Darren is a member of the BBC National Chorus of Wales appearing at the 2006 BBC Proms and also remains an active pianist and accompanist for many brass players and vocalists.
In November 2005 Darren's conducting took a step forward. He was invited by the St.Breward band to conduct them at the South West Annual Championship held in Torquay where they were victorious. Soon after, Darren became involved with the Burry Port Band that he helped prepare the band for the Welsh Area Contest. Darren has now become a well known freelance conductor, and is delighted to be conducting St.Pinnock at the National Finals.

Test Piece views:
We like the piece and are enjoying the challenge!
---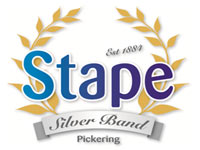 Stape Silver
Region: North of England
Conductor: Mike Breckon
stapesilverband.btinternet.co.uk
Qualified: 2nd place – 179pts (G. Hallas)
Principal Players:
Principal Cornet: Katherine Sisk
Principal Euphonium: Bethany Breckon
Soprano: Sharon Allanson
Flugel: Lauren Breckon
Solo Horn: Tanya Rex
Baritone: Helen Breckon
Solo Trombone: Gordon Beaumont
Eb Bass: Helen Boynton/Terry Stevens
Principal Percussion: Ashley Smith
Stape Silver Band was established in 1884. The band entered local contests in the early 1900's and enjoyed a number of successes. In the early 1960's the band moved from Stape to Pickering where it is based today.
During the 80's, under its new conductor, Mike Breckon, the band again entered the contest arena and in 1989, helped by an extensive fundraising drive, the band built its own bandroom where it still resides today.
The band entered the Northern Area Regional Finals for the first time in 1992 and the following year won their section and also a place at the National Finals. Good results over the years saw the band being promoted to the 3rd section in 1998. In 2003 the band again secured its place at the National Finals.
During 2006 the band has undergone a number of challenges leading to changes of position for many players within the band, including the bandmaster who played Flugel at the Northern Regional Finals in March, and the rejoining of players from previous years to complete its line up.
Stape Silver Band is a band with a large compliment of children and even more unusually approximately 75% of the band being female.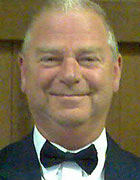 Conductor:
Mike Breckon began his playing career at the age of 11. At 15 he entered boys service with the Junior Leaders Regiment attending the Royal Military School of Music 2 years later and served with the Rhine Staff Band in Germany gaining much experience on solo cornet, & playing trumpet in the dance band.
On leaving the Armed Forces he auditioned for a place in Hammond's Sauce Works Band where he stayed for 3 years competing in the National Finals, the British Open Championships and the Granada Band of the Year and enjoying a 2 week tour of Australia.
Mike then returned to Pickering playing t for both SSB & Kirbymoorside. In the early 1980's as Deputy Bandmaster, he was responsible for teaching many young players. As Bandmaster since 1984 he has led the band to many more contest successes qualifying for the National Finals in 1993, 2003 and again in 2006.
Test Piece views:
We are enjoying playing this test piece and feel this is at the correct level for the section. There are many challenges within the piece and we will endeavour to put up a good performance to represent the 3rd section for the Northern Area.
---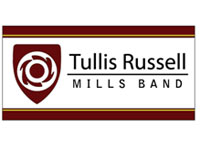 Tullis Russell (The Papermakers) Mills
Region: Scotland
Conductor: Alan Morrison
Qualified: Winners – 183pts (A. Morrison)
Principal Players:
Principal Cornet: Gordon Buist
Principal Euphonium: Tom Smith
Soprano: Jayne Jones
Solo Horn: Ellen Bogie
Solo Trombone: Davie Spence
Flugel: John Cotton
Baritone: Alison Milne
Eb Bass: Paul Hamilton
Principal Percussionist: Gillian Spence
Formed in 1919 by the paper mill as a social outlet for its workers, Tullis Russell Mills Band has enjoyed much success over the years since. Even some of the world's most outstanding players and tutors are products of "Tullis", examples being John Wallace, John Millar and James Gourlay (all playing with the band this weekend). The band also takes great pride in the knowledge that it is the only surviving Mills band left in Scotland.
Contesting wise, the Band has gained numerous 2nd and 3rd places at local and national contests over the years. Successes have included setting a unique record at one hymn-tune contest where the Band won for 13 years in succession, until the contest organisers decided to make the event a march contest.
The band has been Scottish Champion on four occasions -1952 (Championship Section); 1985 (3rd Section); 1995 (2nd Section) and 2006 (3rd Section) where the band was directed by Alan Morrison.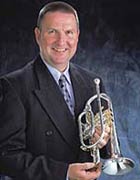 Conductor:
After a long association as Principal Cornet player with the Grimethorpe Colliery Band, Alan now holds a similar position with the Brighouse & Rastrick Band.
He continues to be in great demand as a soloist having traveled the world appearing in Australia several times, extensively in Europe and to the USA as well as the length and breadth of Great Britain featuring in many festivals and gala concerts including the Henry Wood Promenade Concerts at the Royal Albert Hall.
His conducting career has been very successful since his first appointment at the age of 17, with several bands rising through the sections under his guidance and frequent appearances as Guest Conductor with famous bands such as Grimethorpe.
Alan has recorded six solo albums and pioneered a teaching video that has proven very successful. He also regularly features on light music recordings for the BBC with various ensembles including big bands and orchestras.