2006 Lower Section National Finals - Fourth Section Runners and Riders
19-Sep-2006
Its a big field of 22 bands to tackle a bit of historical music making, but which one of them will be cronwed champion band come the results?
---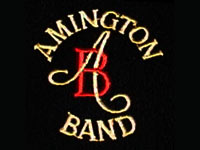 Amington
Region: Midlands
Conductor: Wesley Kendrick
www.amingtonband.co.uk.

Qualified: 2nd place – 182pts (W. Kendrick)
Principal Players:
Principal Cornet: Steve Hill
Principal Euphonium: Clare Lock
Soprano: Emma Lock
Solo Horn: Adam Gregory
Solo Trombone: Steve Turton
Flugel: Anita Poiner
Baritone: Bob Godfrey
Eb Bass Simon Collison
Principal Percussionist: David Ashford
Amington Band was started in 1917, with Roland Davis as Bandmaster using old instruments until they could raise enough money to buy new ones. After they had raised enough money, they also employed a professional tutor, William Pollard. They began to enter competitions and soon began to win them, including the National Brass Band contest held in Crystal Palace in 1924.
Much success followed and in 1928 they built their own band room and also performed on the BBC and became one of the leading bands in the country. During the 80's Amington Band had a bit of a hat trick they came 1st place in 4th section in 1985, 1st Place in Third Section in 1986 and 1st Place in Second section in 1987.
However during the 90's the band began to decline but thanks to committed players the band was revived. They had a try at contests again but never succeeded. However at the WMBBA contest in 2005 they came 4th but an even greater result was to come their way because in 2006 Amington Band came 2nd out of 24 bands in the Midlands Regionals with 182 points to qualify for the Finals.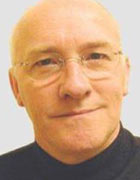 Conductor:
Wesley Kendrick learned to play in The Salvation Army. In the seventies he gained the A.B.S.M. at Birmingham Conservatoire. While in the Salvation Army he also became an experienced conductor, starting in his teens with the local Salvation Army Youth Band. Professionally, he is part of the Sandwell Youth Music peripatetic team and is Musical Director of their Junior and Youth Concert Bands.

In 1997 Wes felt the need for a change of direction and joined The Staffordshire Band. His arranging and compositional skills were already known to some of his colleagues in the band and he became their Arranger in Residence in 1999.

After a one-off job at a local village fete with Amington Band, who were needing a conductor, one thing led to another and soon Wes was fully involved, or at least as far as his commitments to Staffordshire would allow. As the band began to progress, Wes reluctantly 'hung up' his cornet and left Staffordshire, although he retains strong links. Wes is very ambitious for Amington, and is fully engaged in preparing the Band for the National Finals.
Test Piece views:
The test piece is liked throughout the band there are difficult parts for some but we shall overcome them before we play in Harrogate, a few members of the band think the test peice is too easy, some think that it is easier than 'Anglian Dances' (the test peice used for 4th section regionals) and are disappointed.
---
Barton Town
Region: North of England
Conductor: Mark Bentham
www.bartontownband.com
Qualified: Winners – 182pts (M. Bentham)
Principal Players:
Principal Cornet: Richard Day
Principal Euphonium: Suzanne Evison
Soprano: Craig Halsey
Solo Horn: Pete Gallagher
Solo Trombone: Simon Percy
Flugel: Mike Waudby
Baritone: Linzi Pettit
Eb Bass: Richie Dorling
Principal Percussionist: Clive Platts
The Barton Town Band can trace a lineage all the way back to 1872 when the band operated for 26 years until the Barton Cycle Works Silver Band began in 1904. This Edwardian Band had over 50 contest wins in its short life that ended in 1909. From this point the band became self supporting and took the name of the Barton Town Prize Subscription Band. In the early 1950's the name was shortened to the Barton Town. This Band continued the contest success throughout the 30's, 40's and 50's, these include a win at Bellevue in 1938 and a 2nd place in the National Finals in 1953.
In the 60's the band experienced the first influx of younger players and the band has supported a large youth section. During this period the Band had a very active calendar with, contests, concerts and European tours but also faced disbandment in 1977 and again in 1999.
It was in 2003 after four years of stagnation the committee turned to Jon Evison to become the chairman. Through his musical, business and personal contacts Jon was able to develop funding streams resulting in the band being re equipped, leading to a significant influx of players.
The band had always been a community band so it was not difficult to raise its profile once more in the town. A concerted push to create a youth band followed in 2004 and it is now 60 strong, with more and more young musicians being taught every year.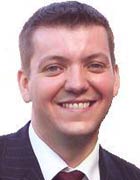 Conductor:
Mark is from the North East of England, but now lives in Wakefield and teaches music at Holmfirth High School. He studied music at Huddersfield University, specialising in performance and composition.

Mark has had many successful years as a player with Black Dyke Mills, Leyland, and most recently, Brighouse & Rastrick. He became the youngest conductor to appear at the All England Masters in Cambridge at the age of 22 when directing the Ever Ready Band. In 1999 he became MD with Drighlington Band, near Leeds, achieving immediate success in taking the band through to the finals of the National Brass Band Championships.

He is now working hard with Hepworth Band, directing them in a winning performance at the Grand Shield 2005 and in the Masters, The British Open and Brass in Concert.
---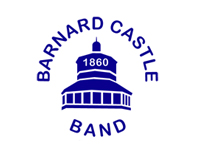 Barnard Castle
Region: North of England
Conductor: Gary Hutchinson
Qualified: 2nd place – 180pts (G. Hutchinson)
Principal Players:
Principal Cornet: Wayne Filer
Principal Euphonium: Graham Cook
Soprano: Steven Symonds
Flugel: Fiona Wallace
Solo Horn: Marion Potter
Baritone: Thomas Stubbs
Solo Trombone: Damien Dunphy
Eb Bass: Neil Mitchell
Principal Percussionist: David Mckeague
What is known about Barnard Castle Band is that it was formed in 1860 and instruments were purchased by public subscriptions, hence its first name, Barnard Castle Subscription Band.

In 1974 the baton was taken over by Mr. Peter Hartley, who led the band to many victories at contests, promotion from fourth to second section in the Durham Brass band League and twice reaching the National Finals in London

The early part of the 1990's saw the band achieve success under the musical direction of Mr. Gary Hutchinson. In 1992 the band achieved National Brass Band League Fourth Section and Durham League Section D Champion status and in 1993 a similar picture of success in both the Durham and National competitions resulting in a promotion to the Third Section nationally and a first placing at the George Allan Entertainment Contest.

In 1994 the band won the Murton Colliery Entertainment Contest and was promoted to the National Second Section and Durham League Section C. 1995 was to see further success for the band and also in with the 1996 Durham League Contest with one aim only – to win! Not only did the band win with a two point margin, but also won prizes for the 'Best Principal Cornet, Euphonium and Bass Section'.
The band is looking forward to enjoying more of the success and musical development experienced with Gary during his prior time spent with the band - which has already begun with qualification for the 2006 National Brass Band Championships!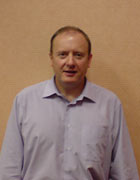 Conductor:
Gary has been associated with Barnard Castle Band for over 30 years, the latter 13-or-so of those as its Conductor and Musical Director. Gary has had many successes with the Band and continues to motivate and drive it forward whether on the concert or contest platform.

After a short break due to work commitments, the band has warmly welcomed the return of Gary back as Conductor and Musical Director over the past two years. The band is looking forward to enjoying more of the success and musical development experienced with Gary during his prior time spent with the band - which has already begun with qualification for the 2006 National Brass Band Championships!
---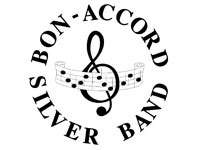 Bon Accord Silver B
Region: Scotland
Conductor: Bruce Wallace

Qualified: 2nd place – 179pts (B. Wallace)
Principal Players:
Principal Cornet: Cathy Smith
Principal Euphonium: Susan Wiseman
Soprano: Anna Smith
Solo Horn: Joanne Watson
Solo Trombone: Albert Gibb
Flugel: Christine Murray
Baritone: Carol Stewart
Eb Bass: N/K
Principal Percussionist: Daniel Crozier
Bon-Accord Silver B Band was formed in 1980 when the Bon-Accord Silver Band grew to such a size that two full bands were needed to accommodate everyone.
The Bon-Accord Silver Band organisation was first formed in 1962 by the late Stewart Watson MBE and takes its name from the motto of the City of Aberdeen. The two bands work closely together and have recorded two CDs in recent years, Forte (to celebrate the 40th Anniversary of the organisation)
and Northern Lights, which also featured two local school youth bands.
The band qualified for Harrogate by coming second at this year's Scottish Championships, finally breaking a run of near misses that included three third places since 2002! The band last qualified for the Nationals ten years ago in 1996 when the contest was held in Cardiff. The band has been busy fundraising for the long trip south and the players are looking forward to representing Scotland.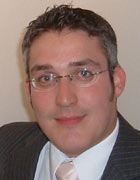 Conductor:
Bruce began his banding career as a Euphonium player in his local band before moving to trombone. In his younger days, he was principal trombone of the National Youth Brass Band of Scotland.

These days, he does less playing and more conducting and has been conducting Bon-Accord "B" since 1998. Bruce is currently an instrumental instructor for Aberdeenshire Council.


---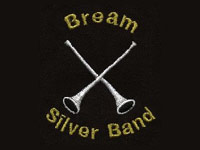 Bream Silver
Region: West of England
Conductor: Huw Cole
www.breamband.co.uk
Qualified: 4th place – 183pts (H. Cole)
Principal Players:
Principal Cornet: Wayne Williams
Principal Euphonium: Tony Hayes
Soprano: Tim Hamer
Solo Horn: Barbara Purvis
Solo Trombone: Steve Fiddler
Flugel: Tracy Screen
Baritone: Duncan Robinson
Eb Bass: Paul Screen
Principal Percussionist: Liam Screen
The Band was formed at the turn of the Century as the Princess Royal Colliery Band in the Forest of Dean. Sometime before WW1 they became the Bream Silver Band under the baton of Will Robins, landlord of the then Miners Arms.
The first rehearsal room for the Band was a small barn in Bream that still stands to this day. The 1920s was a very successful period for the Band under the leadership of Evan Jones. The Band still displays their shield for winning the Cheltenham Music Festival for 3 years in a row.
During WW2 many of the Band joined the 4th Battalion Glosters Home Guard Band and for a few years Bream had no Band. It was reformed by Amos Phillips and Mr Ambury before being handed over to Bill Sterry of Lydney. Evan Jones returned in 1956 until his retirement in 1963.
Later Bandmasters included Tony Mudway and Ken Harman. Other assistance came from Ian Watts and Clive Lewis during a time in which the Band was unable to secure a regular conductor. Nigel Howard, joined the Band in 1998 and had several successful years including winning the West of England 3rd Section Championships. Huw Cole joined the band as MD in September 2003.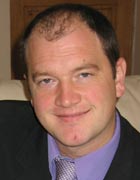 Conductor:
Huw joined the band in 2003 and has had a number of successes with the band including their recent qualification to the National Finals in Harrogate.
Huw studied at Cardiff and Bristol University where he developed his interests in conducting, composition, and playing. Huw has played with many bands including Blaina and Thornbury and several orchestras including the Cardiff Philharmonic and the South Bank Symphony Orchestra. Huw's compositions have been performed by the BBC, the RPO and the Cory Band amongst others.
Test Piece views:
The band enjoy Philip Sparkes latest offering, and aware of its many pitfalls.
---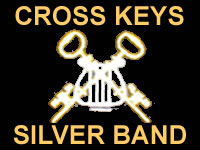 Crosskeys Silver
Region: Wales
Conductor: Keri Bowden
www.crosskeysband.co.
Qualified: 2nd place – 179pts (K. Bowden)
Principal Players:
Principal Cornet: Karla Howe
Principal Euphonium: Richard Salmon
Soprano: Allan Maddox
Solo Horn: Steve Davies
Solo Trombone: Ian Howe
Flugel: David Glastonbury
Eb Bass: Paul Stevens
Principal Percussionists: Owen Davies and Daniel Woosnam
Cross Keys Silver Band was formed in the early 1900s and was originally made up of men and boys from nearby Risca, Cross Keys and other neighbouring collieries.
In the 1960s the band took up residence at Pandy Park, the home of Cross Keys R.F.C. where a band hut was erected and was the bands home for over 20 years. A new clubhouse complex was constructed in the 1980s on the site for the rugby club and the band took up residence in their new purposely built headquarters.
The band was the starting point for perhaps the world's most famous banding family, the Childs' family. Robert, Sandra and Nicholas all started at Cross Keys under the leadership of their father John Childs. The band also enjoyed incredible success under the baton of Nigel Weeks who took up his first conducting position with Cross Keys.
Cross Keys are presently conducted by Kerry Bowden and have enjoyed much success that has included being national finalists on 3 occasions in just 8 years. The band has had an excellent 2006 winning section C of the entertainments contest in Coleford, coming third at the spring contests in both Ebbw Vale and Weston and of course, qualifying for the UK national finals.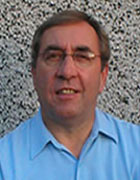 Conductor:
Kerry commenced his playing career in 1962 playing baritone. He later joined the army as a euphonium player but after 3 months switched to bass trombone, a position held with great success. Kerry served in the army for 15 years playing at various royal engagements in the process. Kerry's playing career has included spells with Tongwynlais and B.T.M. bands whilst his conducting career has seen him take up the baton at both Blaenavon Town and Tylorstown bands which have proved to be great successes.
In 1997 Kerry was asked to take over as Musical Director at Cross Keys, who had struggled for a number of years, this was a decision that Kerry felt was to good to turn down. With Kerry's commitment and determination Cross Keys has been successfully rebuilt and to this day Cross Keys continue to enjoy success on a regular basis. Kerry was also voted as the band-person of the year at the bands annual awards evening in May 2006 and is a life member of the South East Wales Brass Band Association. Hopefully the successful relationship between Cross Keys and Kerry Bowden will last for a long time yet.
Test Piece views:
The test piece is excellent and we consider it a very good test for the fourth section bands competing at the national finals and have enjoyed rehearsals on the test piece in readiness for the big day.
---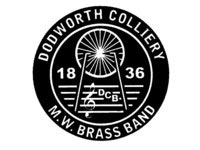 Dodworth Colliery M.W.
Region: Yorkshire
Conductor: Eliot Darwin
www.dodworthcollieryband.co.uk
Qualified: Winners – 186pts (E. Darwin)
Principal Players:
Principal Cornet : Amy Loukes
Principal Euphonium: Steve Stockwell
Soprano: Karen Everett
Solo Horn: Mark Taylor
Solo Trombone: Diane Mann
Flugel: Gail Horobin
Baritone: Lesley Brown
Eb Bass: Keith Kellett
Principal Percussionist: Joe Loukes
The Dodworth Colliery M.W. Brass Band was formed in1836. Since its formation, the band has had several name changes. Following the closure of the local colliery the Band received much needed support and sponsorship from British Steel and became the British Steel Stainless Dodworth Brass Band.

This Sponsorship enabled the Band to move forward and the ensuing few years were the most successful in the band's history rising from the 2nd Section to become 1st Section National Champions in 1990 and to the Championship Section.

The Band made its first overseas tour in 1981, appearing in Belgium and later toured Austria and Germany. The Band also competed in and won the Radio Sheffield Bold as Brass Competition and appeared twice on the BBC's "Last of the Summer Wine".

Unfortunately the Band fell on hard times after losing its sponsorship and it folded in the mid 1990s. It was reformed in 1997 as the Dodworth M.W Phoenix Band and for a number of years was content just to entertain at local events.

In 2004 the band decided to enter the contest arena again after an absence of almost 10 years, changing its name again to Dodworth Colliery M.W Band. In 2006 they became Yorkshire Area 4th Section Champions and Tameside Open Champions.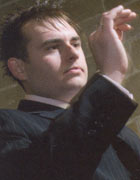 Conductor:
Eliot was born into a non musical family in Sheffield in 1982 starting his banding career at the age of ten. Success quickly followed winning his first solo competition within a year. He attained his grade 8 on cornet at 14 years of age with music always playing a large part in his educational development. He has just concluded his studies for a BMus degree at the University of Huddersfield under the watchful eye of Phillip McCann.
He has been a member of the City of Sheffield Youth Orchestra as principal trumpet and the National Youth Brass Band of Great Britain often appearing in the Harry Mortimer solo final and conducting in sectional sessions.
Eliot is well sought after as a recitalist and tutor often giving masterclasses and still 'guests' with many of the UK's top bands. He has held the principal cornet seats with Old Silkstone, Ransomes and Sellers International band.
He has enjoyed many recent successes with the baton, one highlight being his victory at this years Yorkshire regional contest leading Dodworth into the number one position in the 4th section. Since taking the baton he has always qualified with his bands into the top six listed placings.

Test Piece views:
The test piece "Valerius Variations" has been very well received by the Band; it is an enjoyable piece to play, while still being a test of the Band's ability.
---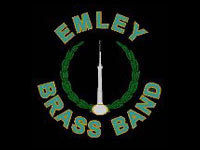 Emley Brass
Region: Yorkshire
Conductor: Garry Hallas
www.emleybrassband.co.uk
Qualified: 2nd place – 185pts (G. Hallas)
Principal Players:
Principal Cornet: Crawford Howe
Principal Euphonium: Jenny Erdhart
Soprano: Alan Moore
Solo Horn: Deborah Howe
Solo Trombone: David Hudson
Flugel: Rachel Firth
Baritone: Sally Shacklock
Eb Bass: Adam Clewes
Principal Percussionist: Andrew Hudson

Emley Brass Band was founded in 1870 from the basis of a woodwind and brass ensemble. The Band does have some mining roots, as do most brass bands like Grimethorpe and Carlton Main Frickley. Emley Brass Band used to be sponsored by the mine in Emley, but due to the pit closures the Band no longer carries a mining name, and no longer has any affiliation with the mining industry.

Due to the resignation of the conductor in 1998 Emley Brass Band joined forces with Cawthorne Brass Band, until another change brought around a new conductor to take the Band into the new millennium. This awe inspiring conductor brought some positive changes along with some new players and new goals and ideals for the band. These changes were beneficial to the continuing improvement of the Band.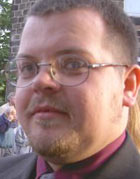 Conductor:
Garry started playing cornet age 9, taking up percussion later. His first band was Rothwell Temps, moving to Gawthorpe Brass 85 after completing his Music Diploma. He started conducting Gawthorpe's 4th section band when it's regular MD became ill, and quickly finding his feet with the baton Garry was given the post full time. Garry then temporarily joined Grange Moor band to assist they're first Area contest back, coming a creditable 2nd.
It was then that the opportunity of conducting Emley occurred. 3 and a half years later, Garry enjoys conducting Emley and is part of the driving force behind they're steady improvement over the last few contests. Garry ply's his percussion skills at the Yorkshire Imperial band and says he has learnt a great deal from working with Chris Houlding. Garry enjoys working with any band, and is always travelling Yorkshire to practice his art.
Test Piece views:
The piece is exciting and a pleasure to work on, testing every seat round the stand. Musically it's a challenge as it moves through the movements, It'll take a good band to play it well and it should make good listening.
---
Formby
Region: North West
Conductor: Louise Hough
Qualified: 2nd place – 181pts (L. Hough)
Principal Players:
Principal Cornet: Joan Fogg
Principal Euphonium: Michael Jackson
Soprano: Tony Jackson
Solo Horn: Anthony Higham
Solo Trombone: Paul Athans
Flugel: Peter Higham
Eb Bass: Bob Wilkinson
Principal Percussionist: Eve Moulsdale
The Formby Band was formed in 1978. There is some evidence that a band existed in the village from the 1920's up to the 1950's but there was a clear gap between the demise of the old one and the launch of the current one. For many years the Band was focused on supporting community activities and providing opportunities for brass musicians of all standards to come together to practice their skills.
In 1998 the band recognised that there was little future in this strategy. The band was not attracting and recruiting new players and therefore the decision was taken to change direction through the appointment of Louise Hough as the new Musical Director.
Over the next few years the band started to focus more on contesting and trying to balance commitments more evenly between contests and concerts. This policy started to pay dividends in 2005 and more particularly in 2006. The Bands major contesting achievement is the National Finals in Harrogate in September 2006.

Conductor:
Louise Hough was appointed Musical Director of The Formby Band in 1998. During the eight years since her appointment the Band has changed from being primarily a social venture to one that is now seriously committed to contesting.
Louise has vast experience of brass music and is currently Head of Brass for Liverpool Education. In addition to her teaching commitments, Louise is the Team Leader for the 'Saturday Morning Music School' which brings together over 450 children each week to rehearse in 18 ensembles, performing regular concerts both locally and abroad.
As an ex- cornet and flugel player, Louise has performed with many bands, including Edge Hill British Rail, Bedford Leigh and The Haydock Band. Formby Band's visit to Harrogate is the first appearance on the national contesting stage in the band's entire history, and also the first for Louise as a Musical Director.
Test Piece views:
Perhaps not surprising, our efforts to discover more about Adrieaen Valerius and what kind of person he was were largely frustrated. The vast resources of Liverpool' Music Library revealed very little about the man and therefore any advantage we sought through a better understanding of his life and works was not realised. Therefore our interpretation of the piece is entirely our own work!

Like most contesting challenges we believe the slow movement, the Andantino, will distinguish the good from the not so good. Overall there is a general feeling that there is much more to Valerius Variations than first 'met the eye' and our focus has been to try to capture the style and tempos that will enable us to present each movement in a uniquely different way.
---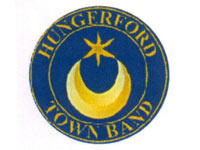 Hungerford Town
Region: London and Southern Counties
Conductor: Tim Crouter
Qualified: 3rd place – 183pts (T. Crouter)
Principal Players:
Principal Cornet: Isabel Cook
Principal Euphonium: Chris Sketchley
Soprano: Sandra Crouter
Solo Horn: Phil Davies
Solo Trombone: Viv Jones
Flugel: Jo Cook
Baritone: Terry Blake
Eb Bass: Ben Newton
Principal Percussionist: Matthew Barnard
Hungerford has had a community band almost continuously for over 100 years and in more recent times as a brass band. During that period it has been central to the life in Hungerford and has performed regularly at important community occasions.

The records show that the involvement of local youngsters in the Band has been a significant feature for many years.

This is the second time in 4 years that the Band has reached the National Finals, the previous occasion being in 2002 when they played at the Finals in Torquay. The Band has a busy engagement list performing regularly in and around Hungerford in concerts, bandstands and for local charities as well as playing for community occasions in Hungerford and competing in regional and national contests.

The Band is grateful for the regular financial support it receives from the Town & Manor of Hungerford and from Hungerford Town Council. The Town & Manor of Hungerford has in addition provided sponsorship for the trip to Harrogate.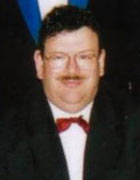 Conductor:
Musical Director Tim Crouter began his banding with Hyde and then Verwood bands culminating in being MD of Verwood Concert Brass in his early 20's. He then had periods of 3 years each in the Tuba sections of both Woodfalls and Sun Life learning much from the best band trainers in the business.

Since 1992 Tim has been a freelance brass and woodwind teacher in the Swindon area and has worked for Swindon Young Musicians and many local schools. Tim has directed Wantage, Aldbourne, and Rogerstone Bands and has been with Hungerford since 1994 having taken them to the finals twice in 4 years.
In 1998 he graduated at the University of Sheffield having completed a BA in Band Studies under the direction of Richard Evans.
---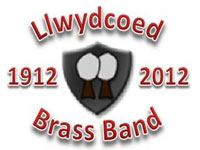 Llwydcoed Band
Region: Wales
Conductor: Alan Davies
Qualified: Winners – 180pts (A. Davies)
Principal Players:
Principal Cornet: Nicholas Brill
Principal Euphonium: David Groves
Soprano: Julie Rooke
Solo Horn: Hayley Jones
Solo Trombone: Geraint Davies
Flugel: Paul James
Baritone: Christine Thomas
Eb Basses: Gavin Johnson
Principal Percussionist: James Bull
The band was originally formed in 1912, but during the Second World War, it became increasingly difficult to keep the band going, and rehearsals were suspended . The band restarted in 1947 as a junior band, with Will Woods as conductor and teacher. In the 1950s, Bryn Davies (the uncle of the present conductor) took over the baton, and in the following years, the band had many contest successes, notably the C.I.S.W.O. championships in the Second section in 1973 and again in the Third section in 1983, and twice appearing at the National Championships at the Royal Albert Hall.
However, during the 1990s, the band dwindled due to players leaving and lack of interest from
local youngsters, and ceased to compete in 1997. The band struggled to survive for a few years, until the present conductor, Alan Davies, took over in 2002. Alan has worked hard to rebuild the band, and we have been competing again with many successes since May 2003. This will be their second trip to Harrogate, having qualified for the first time last year. 2006 has seen the band continue to do well, placed first at the Area in Swansea and also first in the 3rd. section at Ebbw Vale.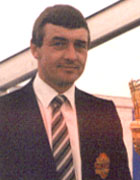 Conductor:
Alan learned to play the cornet and started playing with his local band, Llwydcoed, at 7 years of age. He progressed to principal cornet at 14 years of age, and held that position until he moved to the then Championship band Markham Colliery under D.V. Hendy.
The next 30 years were spent playing on the front bench (except for a few playing flugel horn), with spells at Parc and Dare, Cory, and finally with Tredegar, retiring in 2002.
Alan took over the reins at Llwydcoed in 2002 and has completely rebuilt the band. They started competing in 2003 locally and 2004 nationally. He has guided the band to their second National finals, and two successive promotions at local level in this short time.
Alan is looking forward to the Finals this year, and is convinced the band can improve on last year's disappointing nervous performance and put in a decent performance this year, on what he thinks is a little gem from Philip Sparke. He wishes the best of luck to all other competing bands and conductors in what he thinks will be a good, keenly contested competition.
Test Piece views:
The band is enjoying rehearsals of Valerius Variations, which we think is an excellent test piece.
---
Lostock Hall Memorial
Region: North West
Conductor: Phil Edwards
Qualified: 3rd place – 179pts (P. Edwards)
Principal Players:
Principal Cornet: Sarah Bullen
Principal Euphonium: Martin Walker
Soprano: Steve Bullen
Solo Horn: Sarah Gardner
Solo Trombone: TBA
Flugal: Wendy Hodgson
Baritone: Roland Attwood
Eb Bass: Steve Kay
Principal Percussionist: TBA
The Lostock Band was formed in 1948 when it was first known as the Four Lane Ends Band. The name changed after the war when a donation was made from a Memorial fund which had been set up after a German bomber dropped its load on a street in the village killing many and making many more homeless. In the early days the band moved around several locations in the village but since 1979 it has been homed in the Old Tea Rooms.
The Band first contested in 1967 at a NWABBA Contest held in near by Longridge. Its first success came two years later at the same contest coming First. The 70`s, 80`s & 90`s saw good links with local schools made and many players of that era are still in the band or have moved on to other bands. The band had a few contest success in that period with a Finals appearance in 1984 & 1995.
They celebrated their Golden Jubilee in 1998 in a traditional Band way (reunion, concert & many drinks). The Band feels that it is now moving on after a period of re building and is looking forward to many more years of Banding and hopefully some good results.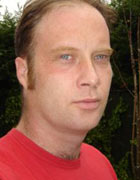 Conductor:
Phil began his playing career with the Dereham Band in 1983. He graduated from Salford in 1991 during which time he played Solo Euphonium for BAE Manchester and Stalybridge Bands. He has also played for Kennedy's Swinton Concert Band under David King and more recently with Freckleton Band. He joined Lostock as a player on Solo Euphonium a few years ago and finally took the current MD Position 18 months ago.
This will be his first finals as a conductor. He is currently a music teacher at a local high school.

Test Piece views:
Another excellent piece from Philip Sparke for the lower section band. Although first appearances seemed that it would be quite easy it has become a challenge to bring out & and play with clarity the rhythmical sections of the piece & then control the slower parts.
---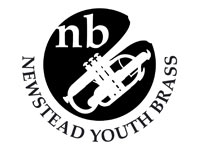 Newstead Youth
Region: Midlands
Conductor: Paul Whyley
Qualified: 3rd place – 180pts (P. Whyley)
Principal Players:
Principal Cornet: Vicki Astle
Principal Euphonium: Dave Hanson
Soprano: Graham Purdy
Flugel: Rhianne Cooper
Solo Horn: James Butterworth Smith
Baritone: Tamzin Cooper
Solo Trombone: Abi Roddan
Eb Bass: Jacob Thompson
Principal Percussion: Alex Whyley
The Newstead Youth Band was formed in 2001. Their meteoric rise saw them make their fourth section debut in November 2004. With all but four of the players under the age of 18 the band are keen to relish the experience of Harrogate.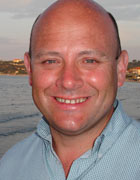 Conductor:
Principal Eb bass with Newstead Welfare Band for 32 years, Paul started his conducting career when the Newstead Youth Band was formed in 2001.

His commitment to teaching the young players the basics of good playing are rewarded with this being his first major finals as a conductor.




---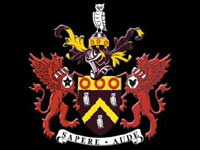 Oldham Band (Lees)
Region: North West
Conductor: John Collins
http://www.theoldhamband-lees.co.uk
Qualified: Winners – 183pts (J. Collins)
Principal Players:
Principal Cornet: Catherine Cordwell
Principal Euphonium: Jade Taylor
Soprano: John Chalker
Solo Horn: Lee Renton
Solo Trombone: Brian Farrah
Flugel: Dave Ashworth Jnr
Eb Bass: Simon Ogden
Principal Percussionist: Holly Raynor
The Oldham Band (Lees) was first formed in August 2004 out of the ashes of Oldham Brass '97, players from Bare Trees Community Band and Dobcross Youth Band.
The first conversations about forming a new band took place in March 2004 at the North West Area Qualifiers between John Collins and Andy Robinson.
Oldham Brass '97 was down to a collection of 8 players who had worked tirelessly to keep the band alive between 2001-2004, and with this in mind John approached Andy as he had a collection of around 25 players who were looking for a band to join. After months of planning and preparation, the band had its first rehearsal in August 2004 at The Royal British Legion in Lees where there were at least 40 players of all ages and abilities there. A new band was born.
The band is now back to full strength and has gained promotion to the 3rd Section nationally from January 2007.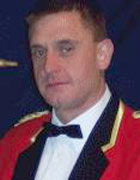 Conductor:
John Collins' conducting career started at Bare Trees Junior School in 1998 where the band he created grew until they won the Outstanding Performance Award at the Music for Youth National Festival in 2004 and subsequently appeared at the Schools Proms at the Royal Albert Hall.
Whilst conducting John was still playing principal euphonium for the Todmorden Old band and then the Dobcross Silver band.
In 2004 John teamed up with Andy Robinson at Oldham Brass '97 who jointly reformed the band under the name The Oldham Band (Lees). The new band started in August 2004 and has some very early notable success, which includes winning the 4th section at the North West Area and The Brass at The Guild contests for the past two years, and also being crowned 4th Section Champions at Pontins in 2005.

Test Piece views:
John and the band are again looking forward to competing at the National finals and are relishing the challenge. The band think the piece is a good test and are enjoying rehearsing the piece
---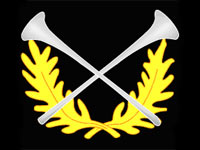 Sidmouth Town
Region: West of England
Conductor: Adrian Harvey
www.sidmouthtownband.co.uk

Qualified: 2nd place – 185pts (A. Harvey)
Principal Players:
Principal Cornet: Fiona Bell
Principal Euphonium: Hilary Costa
Soprano: Christine Sweetapple
Solo Horn: Catherine Costa
Solo Trombone: Christopher Holland
Flugel: Anna Dimond
Baritone: Marie-Claire Gibbs
Eb Bass: Harold Curtis
Principal Percussionist: Tom Clemo
There has been a band in Sidmouth for nearly 150 years. The earliest record is a picture of the band taken in 1862. By the turn of the century, the Band had become part of the local Army Volunteers, and had mixed brass and woodwind instruments. By 1908, the band was changing back to all brass instruments and in 1911 the transformation was complete.
The band was forced to put their kit away in 1914, but reformed in 1919, winning prizes in 1929-30 and 1931 at Crystal Palace. History repeated itself in 1939, when the instruments were laid aside once again and many of the band went off to war. In 1947, the band was reformed, becoming affiliated to the SWBBA.
Since then, the band has enjoyed a happy and successful time. In addition to competing in contests throughout the year, they hold regular summer concerts in the Connaught Gardens in Sidmouth, and the increasing popularity of these concerts, in addition to recent contest successes and the recording of the band's second CD, "Just A Closer Walk", demonstrates the huge improvements made since the band's last appearance at the National Finals in 1990.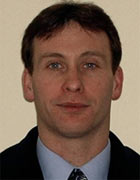 Conductor:
Adrian, or Harry as he is known, joined the Sidmouth Town Band in 1998, and has worked tirelessly to improve the band's standard. He began playing the cornet at an early age with the St. Dennis Band, in his native Cornwall. He progressed through the ranks and gained much success with both the youth and senior bands, before joining the Bodmin Town Band on solo cornet in the mid-80s.
In 1996, he left Cornwall and moved to east Devon, playing principal cornet with the Stoke Sub Hamdon Band, before beginning his conducting career with the Ottery St Mary band. After 2 years at Ottery, he accepted his present post with the Sidmouth Town Band.
At the time, the band's spirits were low, and Harry's high expectations and Cornish humour were just what the band needed. He has worked tirelessly with them to raise the standard of the band and try and regain their former contest success, and the improvements have been immense. The future of the band is certainly looking bright, with Harry also the driving force behind the recently formed youth band, which now hosts over thirty players.
Test Piece views:
Due to a busy summer season, the band have not had an opportunity to spend much time on the test piece so far, but are looking forward to the challenges it has to offer. It is clearly going to be a test of tuning and precision, and whilst we were hoping for a piece that would perhaps "show-off" some of our individual players, the ensemble work will keep everyone happy!
---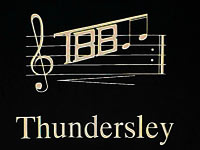 Thundersley Brass
Region: London and Southern Counties
Conductor: Keith Schroeder
Qualified: Winners – 186pts (K. Schroeder)

Principal Players:
Principal Cornet: Lauren Cave
Principal Euphonium: Norman Smith
Soprano: Mathew Schroeter
Solo Horn: Kevin Babbage
Solo Trombone: Kevin Timms
Flugel: Sue Cave
Eb Bass: Gareth Hughes
Principal Percussionist: Mark Gibson
Thundersley is situated on the Thames Estuary in Essex, between the towns of Benfleet and Rayleigh, with brass banding in the community going back at least to the early part of the last century.

The current band was formed in 1980 from a nucleus of young local players, most of who are still current band members and will be playing at Harrogate this year. In the late 80's and early 90's the band was very strong and had success at numerous competitions including qualifying for National finals in London 1989.

Since Keith has taken over the musical leadership the bands strength and confidence has developed tenfold which has resulted in numerous contest successes. Thundersley Brass are the 2006 London & Southern Counties 4th Section Regional Champions and have gained promotion to the 3rd section for 2007.

Additionally the band has enjoyed recent competition success at Folkestone, Hove and Crawley and are the current SCABA "Band of the Year". The trophy cabinet is delightfully full at the moment with 9 current contesting trophies to their name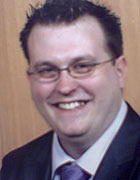 Conductor:
Keith started playing the Tenor Horn at the age of eight with the Salvation Army and progressed into the senior band of the Salvation Army at the age of eleven. For five years he played with the Youth Band of the Salvation Army visited Canada and toured Europe extensively.

At the age of eighteen Keith was given a place at Salford University, this is where his love of brass bands really developed while working under Roy Newsome, David King, Peter Graham and Sheona White.

After graduating in 2001 he moved back down to London to train as a Music Teacher. In 2002 Keith started teaching and then joined the newly formed Zone One Brass on 1st Horn and Assistant MD. He also became MD of Thundersley in September 2002. In his first competition at Scaba's Folkestone Competition he took the band to a very creditable fourth place and since then the band hasn't looked back. In 2006 Keith is now Head of Music at a school in Harlow and he is very much looking forward to taking the band at the National Finals.

Test Piece views:
On our first run through of Valerius Variations we were very intrigued by the piece; it wasn't what we had expected. We discovered very quickly however that this is a piece of music that required a lot of thought and concentration to show off all its depths. It is certainly more of a challenge than we all at first thought, especially for the unsung heroes of the band (back row cornets and baritones) and the band is now beginning to enjoy playing it. Summary: a challenging piece with some great moments that will test every band.
---
Turriff Silver
Region: Scotland
Conductor: Frank Cranna

Qualified: Winners - 180pts (F. Cranna)
Principal Players:
Principal Cornet:
Principal Euphonium:
Soprano:
Solo Horn:
Solo Trombone:
Flugel:
Baritone:
Eb Bass:
Principal Percussionist:
No information available at the time of going to press.
---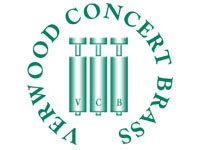 Verwood Concert Brass
Region: West of England
Conductor: David Marshall
www.verwoodconcertbrass.co.uk
Qualified: Winners – 186pts (D. Marshall)
Principal Players:
Principal Cornet: Derek Clarke
Principal Euphonium: Ian Harris
Solo Horn: Kay Butler
Soprano: Janet Tiller
Solo Trombone: Alan Smart
Baritone: Tim Garret
Eb bass: Emma Smart
Principal Percussionist: Richard Scott
The Verwood Temperance Band was believed to be formed by Jesse Shearing in about 1864 although the earliest recorded report was of the band leading a procession in Woodlands to the Jubilee Monument to celebrate Queen Victoria's Jubilee in 1887.

During the 1930's a name change to Verwood Prize Band indicated a successful time but the Second World War changed the band significantly. In 1958 the band organised Annual Contests that ran until 1972 and attracted bands from a wide area. It is believed to have been one of the first entertainment contests organised.
A Junior Band was formed in 1960 and continues as the Verwood Training Band. They are proud that 12 of the present band are from the Training Band with 6 coming in the last 18 months. Currently competing in the 4th Section, the band has appeared 5 times in previous National Finals in 1964, 1968, 1969, 1970 and 1986. Six of the current band played at the Finals in 1986.

Their MD for the Nationals will be Major David Marshall (Retd), a well known figure on the south west banding scene. David has had a distinguished career as an Army Musician and is a former Director of Music for the Coldstream Guards.

Test Piece views:
Our test piece, Valerius Variations, like all Phillip Sparke's work has a lot more to it than you at first realise. The slow sections, which appear easy at first, take a great deal of control to play effectively and the fast sections are just that; very fast! Speaking as a back row cornet I find we have a lot more to do than is often the case and, horror, we have the melody in the third bar of the work. This piece is a real challenge, which is what it should be.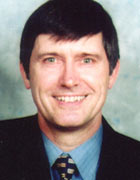 Conductor:
No further details present at time of going to print.
---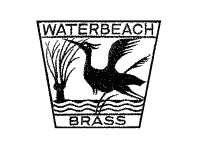 Waterbeach Brass
Region: London and Southern Counties
Conductor: James Utting
www.waterbeachbrass.org

Qualified: 2nd place – 185pts (J. Utting)
Principal Players:
Principal Cornet: James Stygall
Principal Euphonium: Andy Houghton
Soprano: Philip Mead
Solo Horn: Nigel Armstrong
SoloTrombone: Richard Jones
Flugel: Peter Mackley
Baritone: Alan Huddleston
Eb Bass: Clive Webb
Principal Percussionist: Tony Richards

Waterbeach Brass was formed in 1978, with founder members (the late John Few and Wally Neville on Euphonium, Beryl Few and Maureen Neville on Baritone, Mike Neville and Andrew Morford on Cornet and Lee Morford on Trombone)all previous members of the local Haddenham brass band. Within a few years of formation the band were thirty strong, had fifteen juniors and had qualified for the nationals in London.

Since that time, the Band has become one of Cambridge's most popular brass bands. The Band was crowned Cambridgeshire Champion Band in 1991 and in 2000 was conferred as Ely Riverside Entertainment Champion. Recently the band has gained high places at the regionals (1st, 4th and 2nd in the last three outings) and will be playing in the 3rd section in January 2007. A second place at Butlins and a first at the East Anglian association contest were further successes in 2006.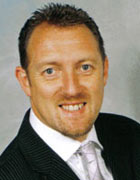 Conductor:
James began playing the Tenor Horn with the Lowestoft Town Band at the age of 8. He then progressed to Principle Cornet of Gunton Hall Silver Band and then Conductor of Waveney Valley Brass. He was a member of Matthews Norfolk Brass for a short time until joining the Cawston Band as Musical Director. James had a number of successful years with them moving from 4th Section to 2nd Section nationally. James then moved away from brass bands to concentrate on his teaching career until moving to Mildenhall and a position of Head of Music at Manor Community College, Cambridge.

James joined Waterbeach Brass in April 2003, and in his first regional competition, took 1st place. James has brought to the Band an enthusiasm and sense of fun that has attracted new players and improved its performance

Test Piece views:
We're enjoying the piece very much: another fine composition from Philip Sparke. It may seems relatively easy at first glance, but there are many pitfalls and the band is preparing hard to get all the details right
---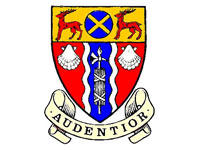 Watford
Region: London and Southern Counties
Conductor: Martyn France
www.watfordband.org.uk

Qualified: 4th place – 182pts (M. France)
Principal Players:
Principal Cornet: Karen Dovey
Principal Euphonium: Sally Franklin
Soprano: Allison Perry
Solo Horn: Amy Cross
Flugel: Dave Thomas
Baritone: Alan Pearce
Solo Trombone: Kenny Durbin (Bandmaster)
Eb Bass: Dave Lewis
Principal Percussionist:John Holland
The official minutes of the band show that a Mr. J. Hutchinson started the band in 1894. The first name of the band was "The London and North Western Railway Band" and after a while the band decided to go contesting but did not achieve success for a time.
The Second World War brought disruption to many lives and organisations. The highlight of this era was the winning of the London and Home Counties Amateur Bands Championship in 1944 and 1946 under the direction of Mr. W. Greenwood.
The occupation of their own premises facilitated their rehearsal programme and allowed the development of a tutorial section for the coaching of young people and adult learners. Until this time they had been entirely self-sufficient but in 1980 they attracted commercial sponsorship
This commercial sponsorship lasted until the end of 2002. At this time a lot of members left leaving a nucleus of only 8 diehards. 2003 saw the appointment of Martyn France, who brought a lot of enthusiasm to the few members who remained, and slowly but surely numbers increased to the level they are at today culmination in success at the 2006 London and Southern Regional Areas where the band came 4th out of an entry of 26. Some of the senior players of the band have played at 1st and championship section in the past and the bandmaster Kenny Durbin (solo trombone) has led several bands to the National Finals in recent years.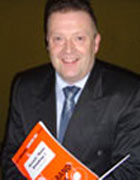 Conductor:
Martyn was brought up through the Salvation Army. At school, instead of being in class, you would find him in the Music cupboard, sorting out the next school production, or organising the music for assembly.
He moved up through the ranks of the Salvation Army music world, finally playing EEb Bass in the local Salvation Army Band in Hemel Hempstead, where his father served as Bandmaster for 39 years.

He moved to Aberdeen in 1982, and joined UDI (Brass) Aberdeen. Eventually he got to conduct them for a local competition and this wetted his appetite for conducting. When he moved back home to Hemel Hempstead, he linked up with the local band Atlas Copco (Hemel Hempstead Band).
When the position of MD at Watford Band was advertised he jumped in with both feet, and his philosophy was that the fun aspect of making music should be ahead of anything else in banding as at the end of the day "it is only a hobby" and should be enjoyed.

Test Piece views:
The band is finding this new composition by Philip Sparke extremely enjoyable to play. The piece is very well written and tests the less able members of a fourth section band resulting a lot practice for the back row cornets, 2nd horn and baritone, with some tricky slide movements for the trombones in the final section. The percussion section are finding the piece both challenging and interesting to say the least.
---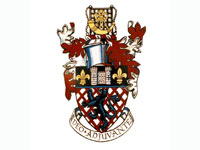 Wellington (Telford)
Region: Midlands
Conductor: Stephen Curtis
www.wellingtonband.org.uk
Qualified: Winners – 183pts (S. Curtis)
Principal Players:
Principal Cornet: Heather Fury
Principal Euphonium: Alan Albutt
Soprano: Neil Fury
Solo Horn: Donna Barron
Solo Trombone: Bob Young
Flugel: Mike Sheehan
Eb Bass: Steve Smith
Percussion: Lydia Glanville
Wellington Band was officially born in October 2000. Previous incarnations include "Telford Band" and Dawley Band". The Band has grown thanks to the sponsorship of Wellington Town Council. The Band is a contesting one and each year the Band goes to the Midland Regional Championships, Buxton and Pontins. Last year (2005) was the first time that the Band qualified for the Nationals and they are thrilled to get there again in 2006 by winning the Midland Regionals.

This also means that they will be in the Third Section in 2007. The Band has a range of ages from 11 to very much older and a mix of students and adults. The Band is committed to the community and regularly plays in the Town Park, at Remembrance Day as well as the Civic Services.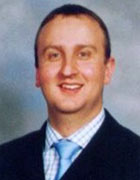 Conductor:
Stephen was appointed Musical Director in 2001 and since then the Band has achieved a number of notable successes including 2nd prize winners at the Midland Area Championships 4th Section 2005 and more recently 4th section champions 2006. With representing the Midlands at the National Finals for 2 consecutive years the band has now been promoted to the 3rd section for the 2007 regional contest.

Stephen is from Telford in Shropshire and his interest in music began while attending the Abraham Darby School in Madeley, which has an excellent reputation both locally and nationally for its musical achievements. He attended the University of Salford where he studied Windband & Brass arranging under Peter Graham, and Jazz under Robin Dewhurst from which he graduated in 2000 with a BA (Hons) in Band Musicianship. Stephen then continued to gain a PGCE in Music and is now in charge of Music at the Walsall Academy in Bloxwich.

Test Piece views:
Now that we have started to work on the piece, the opinion of the Band is that it is fantastic – great piece of music.
---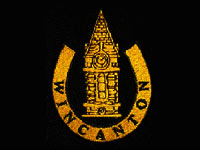 Wincanton Silver
Region: West of England
Conductor: Joanne Sykes

Qualified: 3rd place – 184pts (J. Sykes)
Principal Players:
Principal Cornet: Laura Carvell
Principal Euphonium: Peter Grant
Soprano: Martin Rodgers
Solo Horn: Pauline Grant
Solo Trombone: Gary Davis
Flugel: Miriam Parsons
Baritone: Julian Shave
Eb Bass - Carlton Sykes
Principal Percussionist - Cecil Robins
Wincanton Silver band was founded in 1890 by a group of trustees who purchased a set of instruments to loan to the players. There has been a band in the town ever since. There are members of today's band who are direct descendants of these founder members.

The band regularly attended contests at Belle Vue and Crystal Palace, and were 4th Section National Champions in 1948. The band had more contesting successes in the late 60's qualifying twice for the national finals. More recent success was in 1998 and 1999 when the band represented the South west area in Harrogate and Nottingham.

Today's band regularly performs throughout the Southwest and have visited and performed in the twin towns in both France and Germany. The band has a thriving learners group and organises and hosts the Wincanton Solo and Quartet Contest.
The band had a difficult year in 2005 and so were delighted to have achieved 3rd place at the regional contest in Torquay.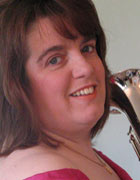 Conductor:
Joanne Sykes can trace her brass band routes back to the highly successful Carlton Main Frickley Colliery Junior Band as a young soprano conetist. Since then she had played soprano cornet with Barrow Colliery Band and Camborne Town Band with whom she won the best soprano player trophy at the famous Bugle contest several times. Later, moving to solo cornet with Camborne Town, Mount Charles, Yeovil Town Band, South West Trains Woodfalls and Aldbourne. She now appears as trumpet soloist and guests with local orchestras.
Joanne is music co-ordinator at Bruton Primary School and is an instrumental teacher at schools throughout Somerset. She also directs the Perfect Pitch Wind Orchestra.

Test Piece views:
They are enjoying the challenges of Phillip Sparkes' Valerius Variations and are looking forward to a great weekend.