2006 Lower Section National Finals - Test Piece reviews
19-Sep-2006
4BR has a quick glance over the scores of the four test pieces and gives our own very individual interpretation on what we think of them...
---
First Section:
The Perfect Fool – Gustav Holst (arranged Peter Parkes)
The first thing to say about 'The Perfect Fool' is that there must be many a band around the country who would have been heartily fed up with having to amend the score and parts to it over the last few weekend because of the amount of errors it contains.
The other thing is, why on earth someone – either the publishers or the people who choose it, realize that it contained more wrong 'uns than an over from Shane Warne. In terms of quality control this one was up there with rust protection on old Alpha Romeo cars and flat packs from MFI. Even the full score we were sent looks like it was put together by a 12 year old child for their school fete: There are no notes on the composer, arranger or any historical introduction to the music at all. In fact it ranks up there with 'The Moor of Venice' as being a rubbish bit of post production work and Chandos should be ashamed of themselves.
It is also a great pity as the music itself is wonderful stuff. Peter Parkes is a talented arranger (those who have played his Berlioz arrangements in particular will attest to that) but he has been badly let down by this. The former Black Dyke conductor brings a lovely restrained sense of style to his arrangement, allowing as much colour and timbre to come through with clever use of dynamics and instrument combinations.
Holst himself was a bit of a delicate old fruit (asthmatic, shy and wearing rounded specs which made him look like an early version of Harry Potter, he failed to get into the armed forces even at a time when they were shipping men off to Flanders like cattle to a slaughterhouse). He was reportedly a serious man, by all accounts he had a keen sense of humour (although by the looks of him you suspect the laughs were more of the Stephen Fry variety than Bernard Manning).
In 1917 he wrote a operatic parody called 'Opera As She Is Wrote' which grammatically is up there with the best of Ashley Cole in recent years, whilst just after he started work on 'The Perfect Fool' (again the humorous title more a clever pun on Wagner's 'pure fool' Parsifal). The opera was premiered at Covent Garden in 1923: It went down quicker than Arjen Robben near a penalty area.
The plot as such revolves around a wizard who tries to seduce a princess by means of a magic potion that will make him absolutely 100% irresistible to her. Unlike the traditional form of seduction as practiced by all men over the passages of time – buy them loads of drink, tell them how beautiful they are and that you will respect them in the morning, it appears that wouldn't have been a decent enough plot to keep the punters happy.
As with all the best laid plans the wizard gets it all wrong, the potion falls into the wrong hands and is given to the wrong bloke who then doesn't even like the girl in question. It all ends in a bit of a Whitehall farce and on the face of it would have been ideal material for a Carry On film – 'Carry on Gustav' perhaps?
The musical selections that make up this arrangement by Peter Parkes are cleverly out together, from the sense of mischief and deviousness of the wizard as he pickles newts and drops in the odd bats eye and three cans of Stella Artois in making his potion in the opening Dances of the Spirits of the Earth, which has been incorrectly given as Dance of the Spirits of the Air. It all has that dislocated feel and can be a bit twee, but in the right hands the sense of unworldly goings-on can be captured to a tee.
This leads to a short introduction to the Dance of the Spirits of the Water that features some real delicate work all round the band in exposed writing. It could make for a few clenched cheeks (the euph is marked ppp and the soprano and cornet trio, just pp). Its lovely relaxed yet mysterious in character (like the feeling of enjoying the contents of a good bong by all accounts we are told) and will tax the players to the full.
All this then takes us to the final section – The Dance of the Spirits of the Fire, which as the title suggests gives us something meaty and exciting to get our claws into. Technically it is within the scope of a good first section band without doubt although many a soprano player will be glad to get this part out of the way.
Just when you thought it was going to end in Technicolor glory though, the story board takes off in a totally unexpected direction and there is a return to the murky depths of cauldrons and incantations, before the old wizard (fed up most probably with rejection) decides he has had enough of trying to bed a woman three times younger than himself and slams the door shut to his laboratory never to set eyes on here again.
It's all done in the best possible taste of course.

Thanks to Rodney Newton for his fantastic knowledge on Holst (as well as all the other test pieces), which we have freely used for this review. His much better analysis was printed in British Bandsman in edition of prior to the contest and are well worth checking out.


---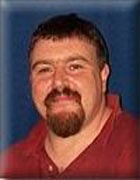 Second Section:
Gothic Dances - Alan Fernie
Talking of the dark side – or 'dark side talking of' as Yoda would say in Star Wars comes Alan Fernie's excellent 'Gothic Dances' which is the set work for the Second Section bands to tackle.
Alan is as skilled a composer and arranger for brass as just about anyone around and this piece was written in 2005 for his publisher Obrasso Music (and he does write tons of stuff for them) and recorded splendidly by BAYV Band. Just like 'The Perfect Fool' Alan's musical imagination has run wild (although there is no storyline as such to relate to the work) and has produced a real dark and contrasting work that has a great deal of wit contained within it. It's a bit like music you would have heard in one of those Hammer Horror films with Peter Cushion and Christopher Lee – all hammed up with plenty of spilt claret from the odd virgin who has just been ravished by the dirty old count. Its great stuff.
In fact you can just about set the music at any time when the Gothic influence was at its height – from middle ages right through to the mock splendour of the Pugin and Barry inspired architecture of the middle and late Victorian period. The trick is ensure that the feeling of darkness, precision and slightly dark doings is never lost even in the lovely second section which does owe much of its inspiration to Rosslyn Chapel in Midlothian which of course has been taken by the nutters and weirdos who believe in Dan Brown's useless Da Vinci Code, as being something of a 'Rosetta Stone' of symbolism which reveals that all along the descendents of Jesus and Mary Magdalene are alive and well and working in a Scottish DIY store in Glasgow or Hereford or France (or anywhere someone can make a quick buck off the proceeds) even.
The first dance is all darkness with euphonium players union having all the pressure to perform with the opening free time solo. It all develops thereafter with some cracking men in tights Saturday morning pictures stuff – all Errol Flynn wielding his weapon against the baddies, although it does all end on a bit of a quiet note (marked piano in fact with a delicate glock part).
The Second Dance is that one set against the Knights Templar and Dan Brown's book and is a lovely example of spare writing evoking time and place with near perfect economy of style. Just like the chapel and the book it leaves with you with more questions than answers.
The final dance opens with a fine pompous feel as if good Queen Vic and her consorts are being paraded around the new Houses of Parliament. It does get it more heated with quite ferocious war like interludes as if the Empire is showing its teeth to the world, before we get some lovely cornet work, lots of technical hurdles to overcome and a final blast of victory as the forces of evil are sent packing. It's a little cracker and one of the most enjoyable pieces we have listened to for quite some time.
---
Third Section:
Sinfonietta for Brass Band – Gordon Langford
There was a time in the none too distant past when every bandroom library in the country had at least one brand new arrangement to use at their latest concert from the pen of Gordon Langford.
He was more popular than Jamie Oliver and his publications sold nearly as well too, and there must be a whole generation of players who cut their teeth on his selections such as 'Sullivan Fantasy' to his clever solos and whimsical features. He was unfortunately tarred with being a bit of a 'lightweight' in composing terms for brass band though and for such a prolific and talented composer for brass it seems a great pity that his talents were not put to possible more serious use as a test piece writer.
He has had the last laugh though (his credits include works on blockbuster films, television and radio) and so perhaps he won't feel that his ability has not been fully explored in writing for such a confining medium as the test piece genre.
'Sinfonietta for Brass Band' was written in 1975 after a commission from the North West Bras Band Association and would have possibly been consigned to the dusty shelves of bandroom libraries if it were not for its appearance as the opening theme tune to BBC's 'Best of Brass'. That was a showcase for the very best bands in the land and even today the music is a stern old test for even the best, let alone the Third Section contenders here.
The famous opening movement sounds simple enough but is a brilliant amalgam of rhythmic complexities. Only a most skilled composer could make it work and work as well as it does, never losing pulse right through to the end. In between the technical difficulties lies a lovely undercurrent of lyricism which surfaces in the cornet and then flugel horn before the movement is rounded off with a flamboyant resolution.
The second movement has long been regarded as one of the gems of the brass band world – a delicate a piece of lyrical writing as you are ever to hear on a contest let alone concert stage.
The almost constant foundation of repeated quaver accompaniment underscores a lovely melodic tune, simple and sparing in construction and all the better for it. If a band captures the mood right here it can be almost magical. The ending with ever diminishing quaver work to the final chord really does take some playing even though it looks so simple on the page of the score.
The final movement is perhaps the one that people tend to forget, but it is the one that takes so much control to make come off that if it is done well can be the most memorable of the three. Marked Allegro Vivo it is about keeping a strict pace without it ever running away from you. Everything and everyone has something to do individually, but at all times it must fit with that sense of controlled ensemble deliverance. Get out of synch here and disaster looms!
The composers clever use of lyricism returns of course underpinned by that quaver accompaniment before it all moves up a gear (and key) to a resounding finale and cracking finish.
'Sinfonietta' remains a remarkable piece of writing for brass band and its return has been most welcome. It also perhaps shows us of the chance we missed as a movement all those years ago to get such a gifted composer to write something even better to have tested the best of brass at say the British Open or National Finals at the Royal Albert Hall.
---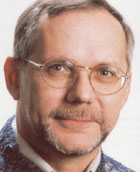 Fourth Section:
Valerius Variations – Philip Sparke
You have to hand it to Philip Sparke – he does write tremendously enjoyable test pieces for brass band from Championship Section right down to the Fourth Section and beyond. He is a quite remarkable talent.
Here he has done it again with a fresh as a daisy take on the theme of the Dutch poet Adriaen Valerius, which although the original was written in or around 1620 or so (and published after his death in 1625) has come to be regarded as something of a modern sounding masterpiece. His work appeared in a book called 'Nederlantsche Gedenck-clanck' meaning literally 'sound memories' in which Valerius set his poetry to the well known Netherland melodies and tunes of the day - a bit like Bernie Taupin and Elton John mixed into one.
His music is seen as fiercely patriotic (it really got up the noses of the Spaniards in their long war and then the Nazis in World War II) and so in many ways Philip Sparke could be seen as taking a bit of a risk in setting his own particular set of variants on what is possibly the equivalent of the Dutch God Save the Queen and Jerusalem all rolled into one. That he makes it sound so splendid comes as no surprise, or that he makes it so accessible for bands at this level to play and play well if they work hard, get the basics in place and then just add that touch of Flemish seriousness to it all.
The melody itself originally derives from the English tune 'What if an houre or a month' which was believed to be an old sailors song although Valerius refers to it as 'Comediantendans' or 'Dance of the Comedians'. Philips take on this was commissioned by the Dutch Federation of Christian Music Societies and is a continuous work that evolves to cover just about every form of variant available in such a short space of composing time.
The opening is soft and muted (a sure fire test for players early in the morning) and develops slowly and with quiet dignity with the main theme played by backrow cornets (another great test for the bands to show their real strength in depth), then trombones, euphoniums, basses before returning to the upper cornets to finish. Everyone then has a test of skill, talent and nerves right from the start.
An exciting Vivo section follows, full of characteristic Sparkian moments of rhythmic brilliance before we reach a lovely Andantino section in which technicality is replaced by lyricism and tests of players resolve in playing with warmth and subtle shaping of phrasing. This is very difficult to make come off, although it is within the scope of a good fourth section band it will certainly sort out those who can and those who cannot meet its musical challenges.
The Allegro Finale in 2/2 time follows and is full of typical Sparke verve and vigour and lashings of excitement. The thematic material returns in the middle brass to start before it is turned into a three part fugue and glorious resolution and the patriotic sense of driving out the Spanish and Germans fills the veins of the good folk of Holland. You wonder if Philip has any relatives over there as it sounds as authentic as total football, Edam cheese and Amsterdam tulips all rolled into one.
It is also a great test of the bands here and a real humdinger of a piece. Mr Sparke does it again.