2006 British Open Championships - Official Adjudications
13-Sep-2006
Forget what 4BR thought, these were the written opinions of the three men in the box - David Raed, Nigel Boddice and Michael Ball.
---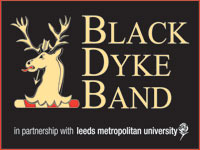 1st: Black Dyke (Dr Nicholas Childs)
The opening was delivered with an immediately impressive authority of control and concept – technically and musically assured
Lovely refined playing in the Mozart Theme and Var 1 with excellent flexibility from solo players, commendable relative balance of tone across the whole ensemble and feeling for colour.
The deftness and lightness of touch evident in Var 2 were equally persuasive.
Idiomatic characterisation of 'Cafι Life' – bravo, Soprano – lovely singing line. The solos proceeded with confidence in the successive sections.
'Crosstalk' demonstrated especially your fine disciplined percussion section.
Very fine Eb Bass solo at M – expansive and assured
The clarity of detail and expressive nuisance in the gallop was exemplary, all taken at an uncompromising tempo – momentum maintained throughout but always there was space for refined treatment of each gesture
Scena & Nocturno demonstrated the high level of musical excellence now anticipated throughout. Tempo's excellently judged from start to finish. This was playing for which I would travel many, many miles – masterly in conception, execution and individual accomplishment. It was a privilege to be present. Thank you so much.
Michael Ball

Good start – all parts heard to good effect
2. Themes well shaped with nuance and nothing overdone
Var 2 neat – all clearly defined; F good transition to 'Cafι Life' you capture the dance band atmosphere
Fine soprano. Var 4 – superb
Var 5/6 I sit back and enjoy this.
Var 7 Noises off, perc excellent, nothing overdone
M Fine Eb Bass (and sop!) - excellent
Var 9 – So neat – so enjoyable to listen to
3. Quality of tone superb
Twelve note row – excellent. Baritone – so well shaped, congratulations cornet/euph
Nocturno – so well shaped by the conductor – I sit back and marvel at your playing.
4. What a good tempo you have chosen, all parts heard so clearly.
A magnificent performance – so musical and technically secure with fine soloists
David Read

A fine accomplished detailed account from outset. Phrasing of sensitivity and crafted shape.
Solo lines enjoying the occasion – Bravo
Outstanding detail and balance achieved.
Soprano sings beautifully – Bravo
Just listening and enjoying – a band on a real high – Bravo
M Serious music making – emotive, touching on Bravo – Bass – fabulous and accomp
Scena – stylish and characterful
Brilliant cornet recitative
Only compliments to award in Nocturno duo section
Finale: Although a little under tempi it all feels absolutely right, the fugue for once is academic and its just right, then the accel exudes excitement, then the climax – wow
Overall: Fabulous – Bravo - Thanks
Nigel Boddice
---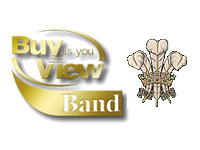 2nd: BAYV (Dr Robert Childs)
Good control and dynamic levels ably demonstrated in a reliably co-ordinated opening. Quasi Presto texture very clear. This led logically to the Mozart Theme which was handled with poise and mainly convincing relative balance, expressive melodic lines; only very small blemishes. The second Quasi Presto enjoyed good clarity in the exposed groupings across the band and was alert in rhythm – neat, assured playing
An enjoyable, affectionate account of 'Cafι Life' and once again the solo lines – very exposed here in the succeeding sequence – were generally very successful – small blemishes only.
An expressive and expansive Eb Bass solo mostly very accomplished in control.
Lots of pretty detail in the 'Gallop' with a sense of wit in the handling of the handling of the opening gestures (bars 237, 239)
Individual control well demonstrated in the high wire athletic writing.
An effective Scena with thoroughly expressive and flexibly shaped solo lines from Baritone, Cornet and Euphonium. Very enjoyable teamwork in the responsive dup sequence in the Nocturno.
Small reservations only in the generally very well executed Fugue Finale – very fine playing indeed. Thank you for a very strong performance
Michael Ball
Very subdued opening but good quality as we progress
2. Well shaped with nuance – light and shade
Var 2 All in its place and so musical through to Cafι Life where the atmosphere is captured. I sit back and enjoy the light and shade in the duettino
Var 6 so neat yet powerful
Var 7 – Off noises are so well done by perc – it is all so enjoyable to listen. M Eb Bass – well shaped
Var 9 – Beautiful – so neat – playing at the highest level.
3. Magnificent sounds to start. Q wonderful onwards. Twelve tone row – perfect. Baritone Solo, Cor/Euph superb
Nocturno – so musical and so well shaped. I sit back and enjoy it. 4. slightest
of mis-pitching.
W - fine sounds
4. The fugue develops well with superb playing. Percussion excellent throughout.
A magnificent performance - throughout.
David Read


A distinguished opening leading to some wonderful musical phrases in Theme.
On show is fabulous sounding band with clear musical direction.
Wonderful preparation evident, abundant technical skills simply to be admired.
A little looseness in trombone focus initially at Var 5. Beautiful sounding Bass solo sound albeit concentration, moment lost.
Var 9 Keenly displayed leading to fresh listening – Bravo
Scena – fantasy, character, wit on display and still the smallest concentration or concentrated entry negates distinguished soloistS (all) (- Bravo baritone indeed)
Nocturno – very fine singing here – high class music making indeed. Transition very well shaped and wonderful excitement created.
Finale simply brilliantly played
Overall: a band and performance of real stature and class. Bravo all, Thanks
Nigel Boddice
---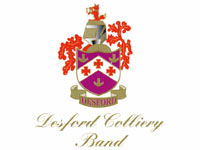 3rd: Desford (Aggregate Industries) Band (Nigel Seaman)
A strong opening with reliable clarity of ensemble and detailed definition
The main Mozart Theme was handled very sensitively with plenty of interplay and detailed colour, leading to the Quasi Presto. Var.2 – again this was delivered with technical and musical assurance.
'Cafι Life' was appropriately idiomatic with sensible contribution from Perc 1 leading to a commendable series of solos, coping ably with their exposed nature.
Plenty of rhythmic excitement in Var 6 but always poised and disciplined, this latter quality also very evident in 'Crosstalk'.
An expressive Eb Bass solo at M – just the odd blemish in tone and intonation.
The odd untidiness in the detail of the 'Gallop' but always spirited playing. Small imperfections in the restatement of the 12-tone theme at Q bar 5 and in slight intonational blemish in baritone at bar 301 but all feels well at R – a particularly fine euphonium solo at bar 310→
Effective dup sequence in the Nocturno
A little untidiness in individual control in the Fugue Finale but plenty of commitment nonetheless and you bring the work to a strong and convincing finish albeit needing a little more organic sense of growth.
Michael Ball

Excellent start, all parts are heard to good effect.
2. Theme sensitive and well shaped
Var 1 The music flows so well in good Mozart style. Var 2 Again, all so clear.
Var 3 Atmosphere created and the Dance band style is fine.
Var 4 Musical and so well balanced
Var 5 Superb!
Var 6 So neat and it continues with such quality.
Var 7 Noises off so effective
Var 8 – Good here Eb Bass plays a good part
Var 9 – Neat but slight scratches too
3. Atmosphere created and Q shows quality sounds. Twelve note row good!
Baritone – Well done, Cor – so well shaped – euph – excellent
Nocturno – Again so well shaped and balanced
U – Fine basses
W – Exciting
4. Perhaps a little too quick but nevertheless fine playing and it brings to an end an excellent performance.
David Read

A very fine account from the outset. Detail and sonority going hand in hand
V. fine technical authority and beautiful musicality to match
Stylish 'Cafι Life' scene enhanced by perc
Wonderful solo contributions (a little wobble in IV) and at the outset of V (pitch focus)
Bass solo achieved well with just a wobble (to note)
This is a brilliant band, marvellous direction, occasionally losing a split-second of concentration (at odd moments)
Fine sounding soloists stylish (at all times) - keep checking on personal intonation focus (always)
Duos once again beautifully crafted and alluring listening.
Fugue is essentially good exciting (occasional pitch focus lost momentarily)
Overall: Wonderful band, direction (marginal worries on the day).
Good wishes. Thanks.
Nigel Boddice
---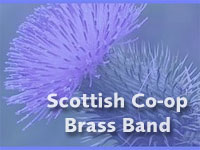 4th: Scottish Co-op (Allan Ramsay)
A well-co-ordinated opening Quasi-Presto leading to some expressive and stylish playing in the Mozart Theme.
Good clarity in the 12/8-9/8 Var.2 and 'Cafι Life' enjoyed idiomatic tonal shading and some well-handled individual solos through the exposed Vars 4/5 sequence.
Commendable clarity despite the fast tempo selected for Var 6; Var 7 also displaying good poise and rhythmic ensemble.
Some expressive Eb bass playing in the big solo – just one moment of insecurity.
You clearly enjoyed the 'Gallop' – energy plus prettiness of detail always evident. Good individual control. The sequence of Baritone, Cornet, Euphonium solo's was expressively handled, particularly convincing in the case of the solo cornet.
Expressive playing in the duo sequences of the Nocturno – enjoyable and expansive.
A well-managed fugal-finale, mostly clear in musical argument if some reservation here. The end had urgency if needing perhaps just a little more authority and a slightly bigger sonority.
Overall some very fine playing, thank you!
Michael Ball

Good start – fine sounds, some lack of clarity as we progress.
1. Theme – well shaped and controlled
Var 1 – Neat with clarity and continues that way through to Cafι Life – good atmosphere created.
Var 4 – Musical and so well shaped
Var 5 – Sensitive, well done
Var 6 – Neat with clarity
Var 7 – Perc fine in noises off – good (bar 211 loose moment)
Var 8 – Well balanced, Eb Bass plays a good part (apart from the accident)
Var 9 – Neat with good Xylo too and I am impressed
3. Solid start, effective dynamics
12 note row very good – baritone – expressive all soloists Cor / euph play with good style.
Nocturno: Musical and well-shaped by all
U well done basses and glock
Andante – again neat and tidy with clarity
4. – Good sounds and although quick – very well done – the fugue develops as it should.
A fine performance with only slight lapses
David Read


Confident work from outset
Theme handled well especially in cornet team
Over complex view at Var I in terms of tempi,
Var 2 grows well in detail and has a gentility about it which is alluring
Well rehearsed fast sections impress enormously
Perc noted in Var 7 – Bravo
Fine sop contributions also noted
I feel a performance growing of stature as we proceed
M – very musical indeed (oops!)
Galop has real spirit and light and shade to absorb listener.
Recitatives handled with style from all soloists
Duo's continue with much to impress, singing qualities are very fine
An exciting transition – much technique to admire throughout the finale
Overall a performance of considerable depth which grew throughout. So much to admire. Thank you.
Nigel Boddice
---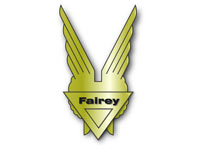 5th: Fairey (Simon Stonehouse)
A strong, well-controlled opening – Quasi Presto – well balanced with a sense of growth.
Small imperfections but a flexible and expressive account of the Mozart Theme. Again well-controlled in Var 2 – energy and confidence.
Convincing unanimity of expressive shaping and tonal balance/colour in 'Cafι Life' - enjoyable playing. Small blip only in a committed soprano at G Var 4 and H so generally well if a little imperfection in individual control intruding.
Plenty of energy in Var.6 leading commendably neat ensemble in Var 7 and excellent breadth of handling in the 'Soliloquy'. Eb bass just experiencing one or two moments of disquiet in the exposed solo and soprano a little unease also.
You clearly relished the 'Galop' – plenty of vitality here with neat alert rhythmic point. The sound world of the Scena was persuasively evoked and Q had the necessary menace and sonority.
Again some very fine playing from Baritone, Cornet and Euphonium at bar 301 → very small blemish only. Again the breadth of the solo and duo pleasing. The Nocturno was thoroughly musical and the support of the other players equally commendable.
The excitement was well-built to launch the final fugue where the overall structure was very clean and logical to the strong finish. Authorative playing only marred by a degree of imperfection in individual control.
Michael Ball

First bar? – you recover – powerful
2. Confident start. I note the dynamics and the shape – you cope with all the technical issues.
Var 3 – so musical and well-shaped – euph excellent!
Var 4 – musical
Var 5 – Wide intervals fine (except one) all so well shaped
Eb Bass continues the good work, one slight miss
Galop again slight scratch occurs. What a pity – good sounds into 3
3. Effective from all Q contrasts – brilliant. 12 note row – fine
Baritone – so musical. R cornet a little uncomfortable. Fine euph. All so well shaped as we progress.
U – So cohesive - basses and percussion
V – Excellent
4. Good start, fast tempo but you mainly cope – and what a sound you produce.
Overall a fine performance – well directed – but those unfortunate slips!!!
David Read

A well-rehearsed and effective opening
Wonderful full band sound in full ensemble chords noted. Trombone concern B-4 section
Var 1 very well conceived indeed and similar accolades for Var 2
Always creative and compelling listening, distinguished flugel playing noted
Var 5 creating its own issues of small doubts
Wonderful ensemble playing throughout Var 6
Bass effective in the main, fine accomp toches. N some discomfort felt in pp – general band playing really effective – Bravo
Scena – Real fantasy shown – cornets a little loose (bar 3) percussion show thoughtfulness
Wonderful sounding band at all times in full score
Baritone excels – well shaped
Cornet just overcooks the opening but has style
Euph shapes and sings operatically
Fine accomp (sensitive) and inspiring!
V & W – excellent and creative from all
Brilliant technique on show – thoroughly convincing (but then the slips once more must be noted)
Overall: A brilliant band, brilliant technique, outstanding prepared passages, thoughtful musicianship throughout (bedevilled with untimely slips)
Good Wishes, So many good positive musical accolades.
Nigel Boddice
---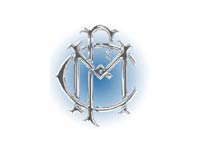 6th: Carlton Main (Russell Gray)
A committed account of the opening Quasi Presto got things off to a good start and there was some appropriately expressive playing in the Mozart Theme. The Quasi Presto Var 2 continued to demonstrate responsible individual control and good ensemble across the band.
Well-managed expressive solos in the exposed sequences emerging out of Cafι Life through Vars 4 and 5
Assured neat playing in Var 6 – led to Var 7 where the tempo was marginally on the quick side to fully permit the essential rhythmic poise and in the ensuing sop/flugel lines at b.208
A well-managed Eb Bass solo at M
A little fragility in the earlier stages of the 'Galop' detracted from conviction but this settled in assurance and precision as you went on.
The Scena led to some very able solo playing in the sequence of Baritone/Cornet/Euphonium at b.301+ - committed expansive shaping here and in the duos of the Nocturno with flexible handling of detail and a convincing sense of style.
The Finale was convincingly built to its climax with a clean inner structure and well-controlled relative balances.
Michael Ball

Well controlled opening – exciting
2. Theme – well shaped and I note your <>
Var 1 The music flows well
Var 2 Lacks some clarity at times
F – Good transition to Cafι Life – good Dance Band 'feel'
Var 4 Well shaped
Var 5 Sensitive – just a little shaky in one bar! – good link to Var 6 – all well under control
Var 7 Fine perc and gives the right 'noises off' effect
M – Fine accomp to Eb Bass solo – a pity about the nervous slips
Var 9 Neat and a good feel for the music
3. Good start and I admire your dynamic contrast – It does not always come off well.
All soloists play with good style – well done
Nocturno – I like the style – it is all so well directed
U – excellent basses
Good build to 4
4. Exciting start and the fugue develops well as it should. A performance of merit but with lapses as mentioned
David Read

Well crafted opening – much detail to savour
Theme shaped beautifully and much insight evident
Var II much detail flowing and with much clarity
Cafι Life shaped well overall
Fine solo line contributions admired
Var V a little tentative in delivery noted
Var 7 – a feeling of pace apparent – would prefer a little extra poise
M – accomp not quite realised effectively to a fine bass solo
Q – Just an untidy moment in ensemble and check relationship in bass dynamic and trombone dynamics
Some fine soft playing to admire throughout – very special - lots of stylish thoughts enjoyed in the lyrical sections.
Transition to Fugue handled well to a well defined Fugue. Flowing well here – much to enjoy and savour. A little loss of clarity approaching BB
Overall: a fine show indeed. Well done, thanks.
Nigel Boddice