2006 British Open Championships - Introduction and Predictions
4-Sep-2006
With perhaps the strongest line up of bands ever at Birmingham this year and a great set work, Symphony Hall seems set for a classic contest. But who will win?
---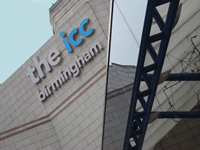 154th British Open Brass Band Championships
Symphony Hall
Birmingham
Saturday 9th September
Test Piece: Vienna Nights - Professor Philip Wilby
Start: 11.00am
There is a real sense of expectancy about the British Open this year. Of the 19 bands ready to do battle, 8 of the top 10 ranked bands are here, 15 of the top 20 and a great many of them are on very good form indeed. Couple that with a fantastic new set work from the eminence grise of brass band composers, Philip Wilby and it has all the ingredients for it to be a classic. We don't think we are going to be disappointed.
There are no 'outsiders' this year either to upset the apple cart, although for the first time in quite a while we do have a band from the somewhat foreign banding soil of the London area taking part. In the last couple of years we have seen decent enough one off efforts from the best of New Zealand and America, so it would be good for the movement as a whole if Aveley and Newham, the Grand Shield winners could make a mark at the contest and have an extended run here.

There is always something of a sub plot to the Open and this year it comes in two main forms. First there is the question of relegation which 4BR understands will see three bands drop through the trap door to the wind swept lands of the Grand Shield. Although there are short odds on the likes of Ashton, Desford and Yorkshire Imps to find life tough there can be no cause for complacency from a number of others either, including Sellers, Kirkintilloch, Whitburn and even Grimethorpe.

At the other end of the table there is the question of whether or not Black Dyke can become the first band for twenty years to retain the title, or whether it may be just the right time for a bit of a major upset. It is now ten years since Marple upset all the odds with their win on Severn Suite at Bridgewater Hall, and given that unexpected shocks seem to come around every decade or so, what are the odds of an 'unfancied' band leaving Birmingham crowned champions?
The organizers of the event should be congratulated for enticing Philip Wilby to return with a cracking new set work to test the bands. Reports from around the bandrooms suggest that 'Vienna Nights' has really caught the imagination of both players and conductors and that its mix of technical and musical challenges offer hope to all competitors – although they will have to be on top form to really capture the style and essence of Wilby's intuitive understanding of the Mozartian genre.

As some critic once remarked, it takes a very special kind of musical talent to ruin Mozart's music, but we are sure there may well be a few performances on the Symphony Hall stage that will do just that this weekend. Getting the balance right will possibly be the key.
Making history

So which of the bands here stand the best chance of making their own bit of history and becoming the 154th British Open Champions.
As usual the top bands do stick out and it would be something of a major shock if the winners (if they play to form) doesn't come from a small batch that should include the reigning champions Black Dyke, Buy As You View, Fodens and Grimethope. In terms of personnel, technical ability, experience and sheer verve these four are a good distance ahead of the rest at present. Dyke and BAYV are possibly the strongest out of the four and given a good draw (although BAYV nearly won the 2004 event off the number 2 draw) they should present markers that could be hard to beat. Both have the players to excel on this piece, have conductors with an insatiable appetite for success and both will leave no stone unturned in their pursuit of the title. They may only be separated by a hairsbreadth come the results.
Grimethorpe would of course be very popular champions, and would give Allan Withington the one major title to have so far eluded him in his career, but they have not been a happy bunch of late. It would however be stupid to ignore just how brilliant they have been on the contest stage in the past year or so and this could very well be the year for them – the first time since 1992.

Fodens come as the newly crowned English National Champions (and they should have also been the Masters Champions too – but that's a different story) and they will certainly be up there in the mix if they carry on the form they showed at Salford.
Closely bunched pack

After these four there is a closely bunched pack that could well take the title if things really go their way on the day.
Fairey continue to improve and make significant progress each time we hear them and will be looking for a top six place at least to further enhance their growing reputation, whilst YBS are another band that has been rebuilding over the past couple of years and with their noticeable problem positions now seemingly filled they could well be right up there at the end of the day. We don't think we have heard the last of David King at this contest for sure.
Masters Champions, Rothwell Temperance will be full of confidence after a tremendous year so far and they were good value for their 5th place last year too. Expect another strong showing from them. Hepworth (Lanson Homes) will also be a band to listen out for as well and they are now very much a contender for a top six place or better at any contest they appear at.
What of Brighouse we hear you ask? Well, given that things have been a bit quiet in West Riding of late the return of Ian McElligott could herald a return to the prize list here for the band too, as they are a combination that does work well together. Possible dark horses?
In with a chance

Of the others well in with a chance Reg Vardy will surely present another solid account of themselves and another top ten finish should be within their grasp, and the same ambition should also go to the three Scottish representatives, Scottish Co-op, Whitburn and Kirkintilloch. Each of them on their day can do very well here, but they are also prone to inconsistency too and they will have to be on good form if they are to stop themselves being dragged into the relegation mire.
Sellers International will also have to work hard to ensure they are not dragged down too this year, but they do have a bit of class about them and with Philip McCann at the helm we are sure to get an interesting reading of the score.
That leaves Ashton under Lyne and Desford – both of whom will have to up their game from last year (and improve on this year's rather disappointing form) to make a mark, the two Grand Shield qualifiers, Aveley and Newham and Carlton Main Frickley Colliery and last year's absentees, Yorkshire Imps. Aveley were inspired in Blackpool and showed good form on their own patch at the Areas, but they were terrible at Cambridge. They have something to prove here, and even though it may be a baptism of fire they should be confident of holding their own.

The same goes for Carlton Main too and with Russell Gray sure to opt for a musical approach to showcase the abilities of his talented end players in particular, they can also be confident of a solid showing. As for the Imps? In retrospect last year decision may have done them some good, but they do return to compete against an even stronger field this time. They will have their work cut out for sure, but in Chris Houlding they have a talented MD and they are a sturdy bunch that could spring a surprise or two.

That's all the bands in a nutshell then, so whom do we think will win?

Winners?

It's going to be Black Dyke for us, but they may only be separated from Buy As You View by the slenderest of margins. Both conductors know Wilby and his music so well and the piece seems to suit the brilliant talents of their bands to a tee. Fodens are on top form also, but may not just have that extra touch of brilliance to pip them, whilst Grimethorpe will surely be there or thereabouts, but their recent changes may just need a bit extra time to bed in.
Making up the top six should be Fairey and YBS if both have continued their impressive improvement, whilst our dark horse could be Brighouse, who have promised much of late and flattered to deceive, but with Ian McElligott back they could be a force once more here.

4BR Prediction:
1. Black Dyke
2. Buy As You View
3. Fodens
4. Grimethorpe
5. Fairey
6. YBS
Dark Horse: Brighouse and Rastrick