2006 British Open Championships - The Lottery of the draw
4-Sep-2006
4BR has updated its stats on the draw once more - and gues what? If you get a real early one the odds on you winning are still as long as Andorra's winning a match in the European Football Championships qualifiers.
---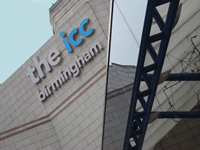 4BR has further updated its stats file to reveal what are the best draws to gain a win for the bands at the Open. Guess what? You won't be suprised at what we've found.

We've been updating our statistics of the draw and have looked back to 1962 to find out what numbers are lucky and which ones certainly are not when it comes to your Band Manager coming back with the news of what number you will be playing.

Following on from our articles over the last two years about the lottery of the draw at the British Open, we've updated our figures and included the results from last year as well. So just in case you thought it was all about a level playing field, 25 players, and any other clichés you can put you foot in your mouth with, here are all the details.

We've taken all the results of the Open from 1962 to 2005 and put them into our little computer (pencil and notepad actually) and have logged every one of the 44 years of contests since Fairey took the title under Leonard Lamb on 'Island Heritage" off the number 22 draw. Most years there have been between 20 to 23 bands in the contest, but in 1997 only 17 bands took part and in 1976 there were 25. That's 276 prizes of 1st - 6th place that have been dished out to the bands.
Last year the lucky numbers were (in top 6 order): 13, 16, 14, 9, 12 and 18.

We've given the draw numbers and the number of times since 1962 that the draw number has resulted in a 1st - 6th prize winning performance. The results shouldn't surprise you, but they may give you a bit of a phobia if your Band Manager picks out either a lucky or unlucky bonus ball from the sack at the draw.
If you want to go bonkers then look into the stats and you can come up with a whole shed full of strange and spooky facts...

The bare facts are these:
Draw numbers 1, 2, 3, 4, 5 and 6 haven't resulted in a winning performance since 1962. Neither have 21, 23 or 24 - but there aren't that many bands here this year. Now does that come as a surprise?
Draw numbers 1 to 6 are 'dead man' territory - full stop. Only Hammonds in 1989 and BAYV in 2004 have ever come in the top 2 playing in the first six bands on stage since 1962.
Draw numbers 1 and 3 are statistically the worse draw of the lot since 1962 - just 12 bands have come in the top six in 41 years, the last being Black Dyke who came 3rd in 2002 off number 3.
The last band to win off number 1 was Munn and Feltons in 1954 and before that it was 1900!
The most wins have come from the number 16 draw. In fact it has given us the winners three times in the past seven years. After that comes number 22 (no chance of that this year) and then numbers 15, 13 and 10 with four wins each.

You get in the prizes most often from numbers 16 (20 times) and 14 (19 times) followed by number 10 (17 times), then 15 and 17 (16 times), and numbers 19 and 11 (14 times).
And if you want some spooky lucky runs in the balls then the last time the winning performance came off the same draw number in consecutive years was 1998 and 1999 off number 16 and before that 1994 and 1995 off number 15.
Breakdown of Results 1970 to 2005:
Number 1: (6 prize winners)
No Wins: No Seconds: 1 Third (1984): 2 Fourths (1969, 1988): 1 Fifth (1994): 2 Sixths (1983, 1991)
Number 2: (9 times)
No Wins: 1 Second (2004): 3 Thirds (1968, 1992, 1993): 1 Fourth (1997): 2 Fifths (1967, 2002) Fifth: 2 Sixths (1987, 2001)
Number 3: (6 times)
No Wins: No Seconds: 2 Thirds (1995, 2002): 1 Fourth (1972): 1 Fifth (1996): 2 Sixths (1997, 2000)
Number 4: (10 times)
No Wins: 1 Second (1989): 1 Third (1988): 1 Fourth (1963): 4 Fifths (1979, 1983, 1998, 1999): 3 Sixths (1986, 1994, 1995)
Number 5: (12 times)
No Wins: No Seconds: 2 Thirds (1973, 1997): 1 Fourth (1992): 5 Fifths (1962, 1965, 1966, 1990, 1991): 4 Sixths (1967, 1975, 1980, 1998)
Number 6: (8 times)
No Wins: No Seconds: 1 Thirds (1963): 1 Fourth (1980): 3 Fifths (1975, 1982, 1989): 3 Sixths (1965, 1971, 2004)
Number 7: (10 times)
3 Wins (1967, 1972, 1987): 2 Seconds (1971, 1993): No Thirds: 1 Fourths (1965, 1985): 1 Fifth (1997): 2 Sixths (1990, 1992)
Number 8: (8 times)
1 Win (1984): 2 Second (2002, 2003): 2 Thirds (1970, 1978): 1 Fourth (1995): No Fifths: 2 Sixths (1977, 1989)
Number 9: (13 times)
1 Win (1989): 3 Seconds (1967, 1982, 1996): 2 Thirds (1965, 1983): 4 Fourths (1973, 1979, 2003, 2005): 2 Fifths (2000, 2001): 1 Sixth (1985)
Number 10: (17 times)
4 Wins (1968, 1977, 2001, 2003): 1 Second (1997): 3 Thirds (1964, 1979, 1989): 4 Fourths (1962, 1967, 1982, 1996): 2 Fifths (1981, 1993): 3 Sixths (1966, 1969, 1999)
Number 11: (14 times)
2 Wins (1992, 1997): 4 Seconds (1978, 1984, 1986, 1995): 3 Thirds (1982, 1991, 2003): 3 Fourths (1964, 1985, 1994): 2 Fifths (1971, 1977): No Sixths
Number 12: (11 times)
2 Wins (1979, 2004): 3 Seconds (1966, 1973, 1992): 2 Thirds (1962, 1999): 1 Fourth (2002): 2 Fifths (1985, 2005): 1 Sixth (1963)
Number 13: (13 times)
4 Wins (1970, 1983, 1990, 2005): 1 Second (1988): 1 Third (1996): 1 Fourth (2001): 3 Fifths (1978, 1980, 2004): 3 Sixths (1972, 1974, 2003)
Number 14: (19 times)
2 Wins (1978, 1991): 4 Seconds (1965, 1970, 1975, 2001): 5 Thirds (1967, 1976, 1990, 1994, 2005): 5 Fourths (1977, 1981, 1983, 1987, 1999): 1 Fifth (1972): 2 Sixths (1988, 1993)
Number 15: (16 times)
4 Wins (1973, 1986, 1994, 1995): 4 Seconds (1968, 1980, 1983, 2000): 4 Thirds (1966, 1972, 1987, 1998): 2 Fourths (1978, 1990): 1 Fifth (1969): 1 Sixth (1981)
Number 16: (20 times)
8 Wins (1969, 1974, 1980, 1981, 1993, 1998, 1999, 2002): 3 Seconds (1972, 1994, 2005): 1 Third (1986): 5 Fourths (1966, 1968, 1970, 1991, 2004): 2 Fifths (1963, 1988): 1 Sixth (1964)
Number 17: (16 times)
3 Wins (1963, 1965, 1966): 4 Seconds (1962, 1969, 1987, 1991): No Thirds: 5 Fourths (1974, 1975, 1993, 1998, 2000): 2 Fifths (1986, 2003): 2 Sixths (1968, 1978)
Number 18: (11 times)
2 Win (1964, 1982): 2 Seconds (1990, 1998): 3 Thirds (1969, 1995, 2004): 1 Fourth (1984): 1 Fifth (1968): 2 Sixths (1962, 2005)
Number 19: (13 times)
2 Wins (1985, 1988): 1 Seconds (1963): 2 Thirds (1971, 1980): 1 Fourth (1989): 2 Fifths (1992, 1995): 5 Sixths (1973, 1976, 1982, 1996, 2002)
Number 20: (9 times)
1 Win (1976): 2 Seconds (1977, 1981): 3 Thirds (1985, 2000, 2001): No Fourths: 3 Fifths (1964, 1984, 1987): No Sixths
Number 21: (7 times)
No Win: 1 Second (1979): 2 Thirds (1977, 1981): 1 Fourth (1971): 2 Fifths (1973, 1976): 1 Sixth (1976)
Number 22: (11 times)
5 Wins (1962, 1971, 1975, 1996, 2000): 2 Seconds (1985, 1999): 1 Third (1974): 1 Fourth (1976): No Fifths: 2 Sixths (1970, 1979)
Number 23: (4 times)
No Wins: 2 Seconds (1964, 1974, 1976): No Thirds: No Fourths: 1 Fifth (1970): No Sixth
Number 24: (1 time)
No Wins: No Seconds: No Thirds: No Fourths: 1 Fifth (1974): No Sixths