Brass on record - The Specialists
14-Aug-2006
Tim Mutum has a final look at the new brand of specialists who started to cater for the brass band buying public.
---
This final part in the series concentrates on the smaller companies that dominated the brass band recording market following the demise of interest by the bigger labels that had warmly embraced brass bands for just over 40 years.
Two companies were to take the lead although many others played their part but in a less significant way, certainly in terms of numbers of releases. As covered in the previous article Brian Couzens was heavily involved in band LPs through his work with RCA and, to a lesser extent, EMI. He had a mobile recording unit and with his son Ralph was producing recordings by orchestras for various labels as well as brass bands. Couzens owned Chandos Music and had published the output of his friend Gordon Langford (real name Gordon Colman). In 1979 Chandos Records was formed and brass bands were to feature heavily although it was many years before Chandos Brass became a label within the stable.

Chandos

In December 1979 Black Dyke Plays Wings (Chandos BBR 1001) was released with Michael Antrobus and Martyn Ford sharing the conducting. It was a strange start – an album of hits by a very successful group led by Paul McCartney. Tracks included Mull of Kintyre (a real irony here as it was this monotonous number that had prevented Brighouse from reaching number 1 two years before with the Floral Dance), Band on the Run, Jet and Listen to What the Man Said. It was also one of the few Chandos recordings never to reappear on CD – presumably due to the short length of playing time of the whole LP.
There were to be 16 LPs from Black Dyke Mills Band on Chandos Records. They included such gems as Blitz (Chandos BBR 1012 – October 1981), The Complete Champions (Chandos BBRD 1032 – September 1986) and 150 Years of the Black Dyke Mills Band (Chandos BBRD 1034 – September 1987). Now, I hear you say that 2005 is the 150th anniversary of Black Dyke? Well, yes, but in 1987 it was deemed that 150 years should be celebrated as in 1837 the Queenshead Band, the village band, began its association with the Black Dyke Mills. I shall not get involved further in that debate, I merely point this out to explain the reason for the LP title.
Blitz

In 1985 Blitz became the first brass band CD and several of the later LPs were released in both formats. Concerto (Chandos BBRD 1037 – October 1989) was to be Dyke's last LP and also their final recording on the Chandos label.
Another band to blossom under Chandos in the early years was Besses 'o 'th Barn under Roy Newsome. The band recorded five LPs released between January 1980 and April 1983. Three of them illustrate the adventurous approach to repertoire that Couzens was prepared to accept. The first of these was Alex Owen – 60th Anniversary (Chandos BBR 1009 – June 1980). This has a double gate sleeve – allowing several old pictures together with detailed notes on the band, Owen and his music to be included - and the music selected was to commemorate the 60th anniversary of the death of Owen.

Two years later 20th Century Soloists appeared (Chandos BBR 1013 – May 1982) with John Fletcher, Ifor James and James Watson performing the Gregson tuba and horn concertos and the Langford Rhapsody for cornet and brass band. Lastly, in April 1983 there was Showcase for Brass (Chandos BBRD 1020) with Three Figures by Herbert Howells and Elgar Howarth's In Memoriam R.K. taking up side 1.

Slight weakness

On the reverse was Summer Scherzo (Langford), Belmont Variations (Bliss) and North West Passage (Newsome). Commendable though these two albums and others were they did display a slight weakness, in that as Couzens published Langford's music he always wanted to record it! Langford is a superb arranger of light music and a composer of similar ilk. That is not to denegrate what he did for brass bands – he truly introduced new sounds in the early 70s – but he was a light composer and seen and regarded as such. He never wrote at the highest contesting level. Yet because of the link his music would appear on LPs where, to be frank, it was not always entirely appropriate. On Showcase for Brass if truth be told his Summer Scherzo does not really fit with Bliss, Howarth and Howells!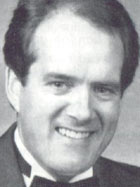 Before I leave Chandos there are two other aspects to cover. One is the success the company had with Phillip McCann and The World's Most Beautiful Melodies. This was a simple concept – it gives you exactly what it says on the label – and the first LP release (of five volumes mostly issued on CD and all now avaialable in this format) in September 1985 (BBRD 1029) cemented McCann's solo career way beyond the world of the brass band. That is beyond the ambit of this article but the marketing peole at Chandos did McCann and brass bands a great service – McCann appeared on the John Dunn show on Radio 2 for example.
Secondly, in paying tribute to the amazing contribution both senior and junior Couzens made to recorded sound one has to lament that they are no longer involved. It is not their choice – they would still record brass bands were it not for the attitude of the bands. They, the bands, will shoot me down in flames arguing that the deal Chandos want to cut makes it not worth the candle.

The bigger picture

Maybe, but which other specialist label has the world wide reputation and exposure that Chandos has and that can still get its product in High Street stores? Bands don't want to see the bigger picture I fear, but I digress as this article is about LPs and not the successor CD. However, I make the point to illustrate the value this company gave to brass bands and the loss that we now suffer.

1979 was a good year for brass band recordings! In that year Stan Kitchen, owner of Studio Music Company, launched the Polyphonic label. Stan recalls the scenario, "All LPs of any substance were issued by Decca, RCA, Polydor and E.M.I. I could see all the major record companies were gradually moving out of brass bands and there was likely to be a big gap in the market. I needed LPs to promote the music in our Studio catalogue."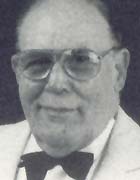 Stan approached Geoffrey Whitham, then conductor of Hammonds Sauce Works Band, to see if he would consider making Polyphonic's first LP. Geoff's response was "Very interesting. I'll think about it." He shortly returned to say that Hammond's was more than interested. Geoff's reasoning was very sound. Hammond's was going on a tour of Canada and had been advised that it was essential for the band to take an LP with it. He wanted 3,000!
Stan was ecstatic, but he had a problem. He knew what the end product would be like and he had enough guaranteed sales to make a return on his investment, but he had no equipment to make the record. So he approached a friend, Mike Moor, a vastly experienced engineer, to seek his help.

Hooked on brass

Stan recalls the situation quite vividly, "Mike had never heard a brass band let alone recorded one! He asked me which recording studio we were using, to which I meekly replied – "It's a hall in Bradford." It wasn't quite what Mike had in mind but, being the 'pro' he is, he took the job on. As the baton came down on the first item, Mike leapt out of his chair saying, "You didn't tell me it would sound like this!" From that very day he has been firmly hooked on anything 'brass band' and been an important member of the Polyphonic crew."
The end product was Spectacular Brass (Polyphonic PRL 001 – August 1979). One big name still around from that LP is Melvyn Bathgate (solo horn) and now with Brighouse and Rastrick.
Gilbert Vinter

Further releases followed with the second issue being the final recording ever from the Morris Concert Band under Harry Mortimer – Marching Contrasts (Polyphonic PRL 002 – September 1979). Polyphonic Reproductions Ltd is a company that was set up by Gilbert Vinter to manage and protect the copyright of his own compositions and arrangements. On Gilbert's death, management of Polyphonic passed to Stan and his wife Shirley, who decided to perpetuate the name by using it for their record company.

Through Gilbert's association with the company, it was fitting that the third LP was a licensed issue of Vinter's Quartets for Brass, recorded by the GUS (Footwear) Band Quartet (Polyphonic PRL 003 – 1979). This was originally issued by EMI in 1969 (EMI SCX 6312) and quite quickly deleted so a quite a rarity. It was produced by Gilbert Vinter and recorded in Central Hall, Kettering in June and September of 1968.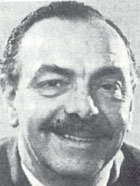 The quartet won the National Brass Quaret Championships in 1966 in Oxford playing Elegy and Rondo – written by Vinter in six hours. In 1967 the quartet won on Fancy's Knell and completed the hat trick in 1968 with Alla Burlesca. The quartets taking second and third place in 1968 did so with Fancy's Knell and Elegy and Rondo!
Firebird

The catalogue continued to grow with albums from Yorkshire Imperial, Grimethorpe, Brighouse and Rastrick and City of Coventry. Probably the most successful LP – and the only one to make its way onto CD – is Stan's favourite, Firebird (Polyphonic PRL 010 – September 1982.). As well as the title track (The Infernal Dance and Final Dance from Stravinsky's ballet) there is the famous Sleigh Ride, On With the Motley (with Peter Roberts), In a Sentimental Mood (flugel soloist Stan Lippeatt) and Songs of the Quay by Goff Richards.
Polyphonic moved into the CD field and has proved to be a significant player in the world of brass band recordings and adding military, choir and even The Beverley Sisters to its catalogue.
Outstanding recordings

It would be amiss of me to conclude this article on the specialist producers of LPs without mentioning Grosvenor Records of Birmingham and Two Ten Records (part of the R Smith group at the time of releases). Grosvenor issued an interesting collection of LPs that included albums from Carlton Main Frickley Colliery, Stalybridge Brass, Redbridge Brass, Cory and William Davis Construction Group.

There was also The Lusher Side of Brighouse and Rastrick Band. Outstanding, and markedly different, were Concerto featuring Solna Brass (Grosvenor GRS 1031 – February 1975) with Bram Gay playing the Denis Wright Cornet Concerto as well as Frank Bryce's Promenade, Music for a Royal wedding (Roman) and Four Fancies (Ludwig Maurer arr Gay) and Pop Goes the Posthorn. This was subtitled When Elgar Howarth Meets the Grimethorpe Colliery Band (Grosvenor GRS 1022 – July 1973). This was the brass band world's introduction to W Hogarth Lear!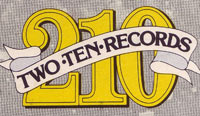 Two Ten only produced a handful of recordings featuring Sun Life and the Band of Yorkshire Imperial Metals but the repertoire (primarily from the R Smith catologue) included Scena Sinfonica and Oliver Cromwell, both by Henry Geehl.
There were many other specialist labels during the period of the LP about which I could write – Keepoint, Amberlee, Look, Kirklees, Bandleader, Merlin, Triton, Saydisc, Virtuosi – but I have mainly concentrated on two that took up the mantle left by the major labels.

Granada Recordings

However, I want to finish with a specialist label with a difference. Granada Televison. A pretty big outfit who produced a couple of LPs of brass bands. One of them is a bit, nay very, special. In 1972 Granada issued an LP of Solna Brass (Granada GRA 1004). Three pieces of music. Side 1 features Gordon Jacob's Rhapsody for Piano (three hands) and Brass Band. The soloists are Cyril Smith (who suffered a stroke in 1957 depriving him of the use of his left hand) and his wife Phyllis Sellick.

Side 2 has Edward Gregson's Essay and Eric Ball's Resurgam (conducted by the composer). I said it was a bit special and the contents tell you why. I was going to suggest 10 records you would want to find in a charity shop – there were too many to get it down to ten, but I had no diffciulty in deciding that this would be one of them.
If you decide to go hunting to collect LPs, beware. It is very addictive and not always popular with your other half. They take up considerable space and you need one of those old fashion fangled things called a record deck. And good luck!
Tim Mutum