Brass on record - The Fontana Collection
14-Aug-2006
Tim Mutum continues his look at the history of brass recordings on glorious vinyl with the bands that recorded on the famous Fontana label.
---
If you read part one of this series then you will have realised there is an element of ecentricity about record collectors. I actually think it applies to collectors of all sorts – train numbers, dinkey and corgi cars (remember them?), programmes, even those damn magazines they advertise on TV.

Who for heaven's sake would want to wait about 70 weeks to collect all the parts to some famous ship or aeroplane and then where do you put it? Beats me – anyway we are collectively called 'anoraks' I believe.
Great collections

So, you have recognised that those Paxton records are something of a landmark in the brass band world of recordings. Well, in the same breath you have to say Fontana Records too, for here is to be found one of the all time great collections of LPs, plus another gem that is less well known and one other that many will not be aware of.

In the space of 10 years, from 1959 to 1969, the CWS (Manchester) Band conducted by Alex Mortimer recorded fourteen 12" LPs and three 7" EPs on the Philips owned label. It is worth completing the band's discography here because, after that impressive achievement, CWS did not record again until 1973 when they were featured on Decca's Sounds of Brass Volume 9 conducted by Alex Mortimer and Derek Garside.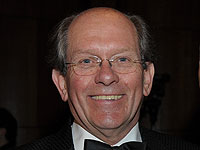 Ten years later Frank Renton recorded A Festival of Marches for Brass Band on Bandleader. Seventeen modern day recordings and Alex Mortimer was featured on every one bar the last. And it was their last LP as two years later the band was gone.
Original music

For the first 12 LPs the band was called "The Famous CWS (Manchester) Band". How or why they were selected by Fontana I do not know, but there is a real legacy of recordings here. Music that naturally reflected the era but also took into account in no small way the original music written for the medium.

The first release in 1959 (TFL 5066) which had no title other than "The Famous CWS (Manchester) Band" exemplifies my point about the quality of original music chosen. This first volume includes 'Life Divine' (Cyril Jenkins), 'A Sunset Rhapsody '(Eric Ball) and 'Coriolanus' (Cyril Jenkins). Derek Garside makes his debut in the series with William Rimmer's 'Silver Showers' and the trombone soloist in Andrew McFarlane's 'Blythe Spirit' is Robert McDowall – at a guess I would say this is the father of Bob McDowell, the ex - BBC producer and record producer.
Similar vein

The subsequent four volumes were in similar vein. This is Brass! (TFL 5096 – 1960) included 'Resurgam' (Eric Ball) and 'The Frogs' (of Aristophanes) (Bantock arr Wright) with Derek Garside performing 'Cleopatra' and Sydney Poole was the euphonium soloist playing Hartmann's 'Robin Adair'.

Two more releases the same year provided 'Rhapsody in Brass' (Dean Goffin) and 'Tam O'Shanter's Ride' (Rhapsody in Brass – TFL 5108) and 'Prometheus Unbound' (Brass Bounty – TFL 5121). The quartet was completed in 1961 with Brass Bounty (TFL 5158) with the 'Mozart Fantasia' arranged by Sir Malcolm Sargent and Henry Geehl's 'Oliver Cromwell'. Here Lyndon Baglin makes his recording debut as a soloist with John Hartmann's 'La Belle Americaine'.
All the favourites

1962 heralded the release of two volumes of the music of Gilbert and Sullivan (STFL 593 and FJL 508). The first volume must have been a good seller for Alex Mortimer in his sleeve notes to the second issue commented: "The complete success of the earlier recording Highlights of Gilbert and Sullivan led Fontana's A and R Manager, Jack Baverstock, and myself to believe that a further record on the same lines would be welcomed by brass band enthusiasts and Gilbert and Sullivan lovers alike."

All the favourites were recorded – Selections from 'The Mikado', 'Yeoman of the Guard', 'Patience', 'Iolanthe', 'The Gondoliers', 'The Pirates of Penzance' and a couple of overtures plus a selection by Charles Godfrey from Haddon Hall. This was produced during the period of estrangement between Gilbert and Sullivan, which all arose over a carpet in the Savoy!
Normal service resumed

Normal service resumed with the third release of the year – 'Zampa Overture' (FJL 509). The heavyweights were Vinter's 'Salute to Youth' and Fletcher's 'An Epic Symphony'. Lyndon Baglin was the euphonium soloist in the Rondo from Mozart's 'Fourth Horn Concerto' and Michael Hawkins performed 'Angels Guard Thee' (Godard arr Ball). Interestingly, the sleeve notes were compiled by Eric Ball and Gilbert Vinter.
There were two releases in 1963. The first, Champion Brass (687 300 TL) was lighter in content as having won the National in 1962 the band had no competitive activity and Alex commented "Jack Baverstock and I agreed that we would forget about "test pieces" in this album and present to you a programme which will permit us to entertain you."

So, there you have it, test pieces are not entertaining. Well, that's a mute point but Alex was justifying a lighter touch in programming which was borne out with Colin Waggott on solo xylophone and 'The Flyer' and Albert Ketelbey's 'Bells Across the Meadow'. There was still room though for two movements from the Denis Wright suite 'Tintagel', Holst's 'First Suite in E Flat' and Liszt's 'Hungarian Rhapsody'.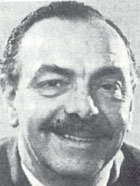 Mortimer clan

The celebration of the 1962 National victory came a year later as in October 1963 The National Champions Present was released (TL 5199). Here was the first recording of 'The Force of Destiny' and a new work premiered as Gilbert Vinter related at the time, "….it was not until March 1963 that I met this famous member of 'clan Mortimer' and was able to thank him personally and express my admiration of his performance ('Salute to Youth' on 'Zampa Overture').
He then asked me for another piece and within a fortnight I had sent him the score and parts of 'Simon Called Peter' – and a week later it was recorded! This is almost as fast as one of Mr Mortimer's allegro's!"
Given that CWS (Manchester) Band won the National again in 1963 it would be reasonable to assume that the recordings would continue to flow. Not a bit of it! It was five years before another LP was released when in 1968 Fanfare and Soliloquy appeared (STL 5452) .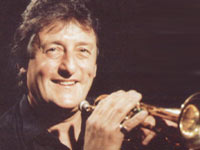 Brian Evans

It was back to the familiar formula of a couple of major works with the balance comprising lighter numbers. There were a couple of real heavyweights this time. Eric Ball's 'Festival Music' on side 1 and Elgar's 'Severn Suite' on side 2. The cover sleeve shows the band in the Embankment Gardens bandstand in London with familiar faces being Derek Garside, Brian Evans, Rob Richards (euphonium) and a young John Hudson on repiano.
Making up for lost time there were two more releases that year. First came an unusual LP for the time. Trio Concerto (STL 5466) starts with Sam Wood's cornet solo 'D.M.G'. written, of course, for the band's principal cornet player for 25 years, Derek Garside. After a light number ('Johnnie Comes Marching Home') Denis Wright's 'Trio Concerto' completes side 1.

Similar lines today?

The soloists are Derek Garside, Ian Richards (trombone) and Robert Richards (euphonium). Side 2 opens with 'Carnival Variations' – a mini swing version of 'Carnival of Venice' in the form of a cornet trio (Derek Garside, Brian Cronshaw and Alan Holmes). Colin Waggott - later to grace the Fairey percussion section – is back on the xylophone with 'Helter Skelter' and the second side is completed by 'A Downland Suite' (John Ireland). How many bands would consider a programme on similar lines today I wonder?
The third release of 1968 was a Living Presence Stereo LP called Journey into Freedom. The unusual seating arrangement for the sessions was as per the cover photograph and Alex Mortimer stated that the music is "living" as opposed to a "recorded sound". Half the back cover explains it in diagrammatic format – I think it was an early example of multi tracking.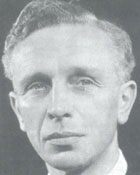 The programme is certainly dynamic with Eric Ball's masterpiece and 'Le Carnival Romain' occupying side 1 and two short items and 'Les Preludes' taking up side 2. Again you have to marvel at the consistent high quality of music selected for these LPs.
Classical selection

A year later and a classical selection called Concert Choice (STL 5480) and that was the end of the Fontana label as far as this great band was concerned.
Before I reflect on a couple of the performing highlights of this sought after series let me just fill in the rest of the Fontana contribution to the brass band discography. CWS also made 3 EPs of marches. In 1961 there was a release of Excerpts from the 12th Annual Divisional Concert of the Coal Industry Social Welfare Organisation (TFL 5141). And in 1970 something of a rarity, the second and final LP from the short lived (1957 – 1970) Birkenhead based Cammell Laird Band conducted by James Scott.
If I were marooned to a desert island (with electricity) and my trusty hi fi system was the one allowed luxury then the two LPs from this collection to accompany me would, firstly, be The National Champions Present and secondly Journey into Freedom.

Force of Destiny

The former would be to enjoy the 'The Force of Destiny.' This overture can sound stodgy but right from the opening shot notes Alex Mortimer gets its right. There is a feeling of string playing as the players glide through the score. The interpretation generates excitement and the finale, ignited by Lyndon Baglin on euphonium, leads to an electrifying finish.
Journey into Freedom contains three great cornerstones of brass band music (even if two of them are arrangements). You would always hope to get off the island after hearing Eric Balls's masterpiece. The Berlioz 'Roman Carnival Overture' is full of fun and gaiety and Mortimer doesn't hang around nor does he in Les Preludes – the Rimmer version of course.
This is perhaps the best you will hear CWS although the interesting seating plan for the recording gives some equally interesting sounds – you do not get conventional left/right stereo splits!
Folklore banding

As a small tribute to a band that has its name in banding folklore here is the list of players who performed on Journey into Freedom in 1968. If any of them read this it would be wonderful for them to perhaps share a memory or two with readers of 4barsrest.
Soprano – Brian Evans
Principal Cornet – Derek Garside
Asst Principal – Brian Cronshaw
Solo Cornet – Lyndhurst Williams
Solo Cornet – Gordon Bland
Solo Cornet – Alan Holmes
Repiano – John Hudson
Flugel – Geoffrey Pinder
Second Cornet – Stuart Holden
Second Cornet – Thomas White
Third Cornet – Theodore Dowers
Solo Horn – Haydn Harris
First Horn – Wilfred Hudson
Second Horn – Jack Phillips
First Baritone – Anthony Ryan
Second Baritone – Andrew Spencer
Solo Trombone – Ian Richards
Second Trombone – Harry Cooke
Bass Trombone – Bernard Logan
Solo Euphonium – Robert Richards
Second Euphonium – Peter Gill
EEb Bass – Patrick Sellars
EEb Bass – Harold Lang
BBbBass – Joseph Hughes
BBb Bass - Joe Poole
Percussion – Colin Waggott
Historical note – The origins of the CWS (Manchester) Band go back to September 1901 when Mr J C Cragg, the manager of the CWS tobacco factory, built on some lunch time practice by a few employees, stumped up £300 for some second hand instruments and made himself bandmaster.
Thus the CWS Tobacco Factory Band was born. The last appearance of the band was at Dobcross Band Club on 31 March 1985 following which all instruments, music and uniforms were handed back to the company. Interestingly, much of the band memorabilia is still stored in CWS's New Century House, Manchester (including the library of music).

Tim Mutum