2006 English National Championships - Runners and Riders
26-Jun-2006
14 of the best bands in England line up to see which one of them can be crowned the first National winners of their country.
---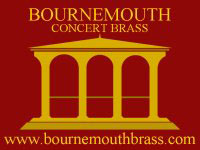 Bournemouth Concert
4BR Ranking: 65
Conductor: Nigel Taken

Principal Cornet: Dan Shave
Soprano: James Cooper
Flugel: Gerald Whittingham
Horn: Anne Armstrong
Euph: Sarah Evans
Trombone: Emmanuel Reynaerts
Solo Baritone: Peter Hartley
Tuba: Bill Willis

2006 Form:
Yeovil: 13th
Regional Championships: 6th
Senior Cup: 10th
Not quite the 2006 the band would have hoped for given their achievements in 2005. It just hasn't quite come to life yet. Yeovil was a real disappointment whilst the Regionals and the Senior Cup have also proved to be slightly below par.

They are a band that has the talent and they have also taken the step of returning to Nigel Taken, the experienced MD of Grand Shield winners Aveley and Newham to direct the here. That should stand them in good stead, but they will have to be at the very top of their form to make an impression against this class of opposition.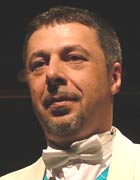 Conductor: Nigel Taken

Nigel Taken studied trumpet at the Coventry School of Music and later at the London College of Music under trumpet professor Dennis Eagan. Before moving to London, Nigel's banding experience began with the City Of Coventry Band as their flugel horn soloist at the age of 15, playing regularly with Harry Mortimer's 'Men of Brass' and 'All Star Brass'.

He has worked extensively with many brass bands in a professional capacity and has been the long term professional conductor of the Aveley and Newham during which period the band has enjoyed their most successful run of contest successes.

4BR Player to watch out for: James Cooper. A very fine soprano player cornet player who could well walk into just about any band in the country. Secure with the ability to play the high stuff well without sounding harsh and overblown. Well worth a listen out for.
---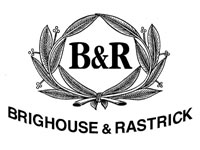 Brighouse and Rastrick
4BR Ranking: 9
Conductor: Ian McElligott

Principal Cornet: Alan Morrison
Principal Euphonium: Michael Howley
Soprano Cornet: Peter Roberts
Solo Trombone: David Robins
Solo horn: Danny Powell
Flugel horn: David Moore
Solo Baritone: Leigh Baker
Eb Tuba: Martin Gill
2006 Form:
Regional Championships: 5th
A very quiet contesting year so far for the boys form West Riding and they will be looking for a boost of confidence here as they haven't got London to look forward to this year either.
They were OK at Bradford, but nothing more and it is interesting to see that they have returned to Ian McElligott to try and put themselves back on the winners podium. Previously together they were very good indeed, and a touch unlucky if truth be told at a couple of majors. Could this new partnership see them return to winning ways? Wait and see, as it could be one to listen out for.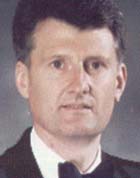 Conductor: Ian McElligott
Ian McElligott was born in Yorkshire into a musical family; his mother, a concert pianist and father, a percussionist. At the age of seven, Ian commenced studying the trumpet before undertaking professional tuition with Jack Mackintosh, Denis Wedgewood and the legendary John Wilbraham.
In 1974, Ian joined the Army as a professional trumpet player. Later, he successfully completed a three-year course in advanced music studies at the Royal Military School of Music, Kneller Hall. Upon graduation, he won awards for arranging and compositional skills, choral works, conducting, and academic achievement. Additionally, he became an Associate of the Royal College of Music, London and Licentiate of the Royal Academy of Music, London.

By 2000, Ian had risen to the rank of Major, and upon completion of a particularly successful and rewarding career as a Service musician, he relinquished his final appointment as the Director of Music to the Band of Her Majesty's Coldstream Guards.

As a professional musician, Ian continues to receive commissions for compositions and arrangements, which include writing for the BBC. He conducts the Staines Band following its recent promotion to the championship section of the brass band movement, and receives invitations to conduct other ensembles.

In July 2002, Ian was delighted to accept the appointment of Professional Conductor to the Brighouse & Rastrick Band. He immediately enjoyed success - leading them to 4th at the 2002 British Open and 5th place in the National Championships a month later.

4BR Player to watch out for: Alan Morrison. They don't make 'em like him anymore. A truly great player and one even in the veteran stages of his playing career can make the most of even the smallest chance to shine.
---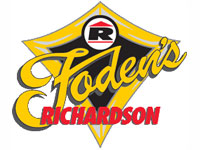 Fodens Richardson
4BR Ranking: 6
Conductor: Garry Cutt

Principal Cornet: Mark Wilkinson
Principal Euphonium: Glyn Williams
Soprano: Alan Wycherley
Solo Horn: George Thackray
Flugel: Helen Fox
Solo Trombone: John Barber
Solo Baritone: Helen Tyler
Tuba: Les Neish

2006 Form:
Regional Championships: Winners
Masters: 7th
Fodens come to the contest after the rather in explicable disaster that was Cambridge and the Masters. 7th place there dumbfounded just about everyone (the three judges were the exception) after they produced a quite wonderful performance that saw them play to the very best of their considerable talents.

You get the sense that they will want to ensure the same thing doesn't happen again here and if they do play to that level of technical and musical brilliance they will be hard to beat. Great players around the stand and one of the best MDs at the helm. Lightening won't strike twice will it now?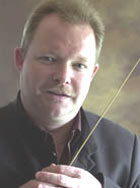 Conductor: Garry Cutt
Since graduating in the early 1980's, Garry Cutt has developed a reputation as one of the banding worlds most respected and successful conductors. His time with the Marple Band resulted in many contest success including their British Open victory of 1996. This was his second "Open" title, having previously won with Kennedy's Swinton Band in 1989.

He was appointed MD of Grimethorpe Colliery Band in 1991, a position he held for twelve years. He has an enviable reputation on the concert platform, cemented by six victories at Spennymoor Brass in Concert and in 2003 was awarded the Iles Medal in recognition of his services to the Brass Band movement.

Garry continues to be Associate Conductor of The National Youth Brass Band of Great Britain, working closely with Elgar Howarth, something of which he is very proud and guided Fodens Richardson to their first British Open in 40 years in 2004 – his third win at the world's most famous contest.

4BR Player to watch out for: Mark Wilkinson has been leading the band on principal cornet for over a decade now and continues to perform wonderfully well. Solid and secure, but with a great sense of musical style, he is currently bang on the top of his game.
---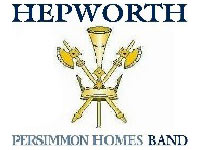 Hepworth (Lanson Homes)
4BR Ranking: 18
Conductor: Mark Bentham

Principal Cornet: Robert Westacott
Principal Euphonium: James Fieldhouse
Soprano: Mark Smedley
Solo Horn: Rebecca Langdon
Flugel: Catherine Owen
Solo Trombone: Yvonne Embury
Solo Baritone: Nicholas Young
Tuba: John Pullin

2006 Form:
Regional Championships: 6th
Masters: 6th

Serious contenders wherever they go. Hepworth are now a top class outfit with top class ambitions, and with a stable of fine players dotted around the stands and an MD who draws the very best out of them they will be serious challengers here for certain.
6th place at Bradford showed that they were in fine fettle, and they were seemingly on course at Cambridge for a very high finish indeed as last band on until things just got a bit untidy and they had to be content with another 6th place. They will be thoroughly well prepared and very determined, so another mention from the stage should be on the cards.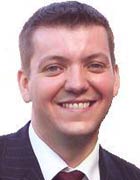 Conductor: Mark Bentham

Mark was appointed MD in 2001 and since then the Band has achieved a number of notable successes, including third place at the 2003 Senior Cup, winning the Scottish Open and latterly the Grand Shield.

Mark is from the North East, but now lives in Huddersfield and teaches music at Holmfirth High School, and studied music at Huddersfield University, specializing in performance and composition.

Mark has had many successful years as a player with Black Dyke Mills, Leyland, and most recently, Brighouse & Rastrick. He became the youngest conductor to appear at the All England Masters at the age of 22 when directing the Ever Ready Band.
4BR Player to watch out for: Robert Westacott. The heart beat of the band is one of the finest principal cornet players around and continues to showcase his talents to the full at every opportunity. A wonderfully secure performer, he leads and others follow.
---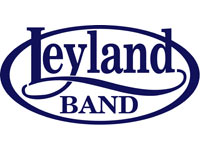 Leyland
4BR Ranking: 7
Conductor: Russell Gray
Principal Cornet: Andy Lord
Principal Euphonium: Brendan Wheeler
Soprano Cornet: Ian Twiss
Solo Trombone: Runar Vaernes
Solo horn: Leslie Howie
Flugel horn: Janet Lewis
Solo Baritone: Jeff Lewis
Tuba: Chris Doran

2006 Form:
Regional Championships: 3rd
European Championships: 6th
Grand Shield: 4th
After a grueling contest schedule over the last couple of months, Leyland will have been grateful for the amount of preparation time they have had for this outing. They were excellent at Belfast and very good again at Blackpool, but you did sense they were close to playing on the fumes from the musical petrol tank.

Russell Gray will revel in a piece such as this, and his band is playing with a great degree of confidence at present. If they click then they could be up and around the top prizes come results time and a second successive appearance at the Europeans may well be on the cards.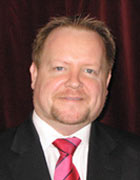 Conductor: Russell Gray
Russell Gray began his musical education in 1977 and within three years had won several major junior solo competitions. At 17, he moved to England and joined Black Dyke Mills Band, which toured Australia in 1988 and ever since he has been recognised for his soloist abilities, delivering masterclasses, recitals, and gala concert performances all over the world.

In 1993, he also established a relationship with Yamaha as an endorsee and recognised soloist, which continues to the present day. In 1999, he ventured on a tour of Australia, New Zealand, America, Canada and the United Kingdom. It included approximately 50 formal concerts and 60 school concert appearances.

From 1998 through to 2001 he lived in Norway and was the MD of the Stavanger and Sola Brass Bands, whilst in 2000 he was appointed conductor of NSK-RHP Ransome Band and led them to 2nd place at the National Finals.

In 2002 Russell became the MD of the Fodens Band, leading them to a number of major successes, including the Master Championship. From July 2003, Russell has been working as a freelance conductor and soloist. He conducted the Leyland Band to victory at the 2005 National Championships of Great Britain and has won premier National Championships in five major banding countries in the past twelve months, including Norway and France.

4BR Player to watch out for: Runar Vaernes. The star Norwegian trombone player returns to the band and will add another dimension to their playing. Superbly talented, technically brilliant and musically outstanding. Some player.
---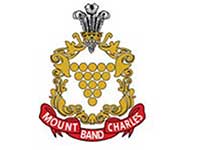 Mount Charles
4BR Ranking: 22
Conductor: Nigel Weeks
Principal Cornet: Ian Thomas
Solo Euphonium: Neil Pascoe
Solo Horn: Graham Barker
Soprano: Jon Small
Flugel: Tim Whitehead
Solo Trombone: Colin Barrett
Solo Baritone: Terry Sleeman
Tuba: Nick Boy
2006 Form:
Butlins Mineworkers: 7th
Regional Championships: Winners
Grand Shield: 7th
Bugle: Winners
On their day Mount Charles can be considered a band to fear here as was shown when they won the West of England Regional Championships. It depends perhaps who is in front of them. That may be a bit unfair on Nigel Weeks, the talented Welshman, but away from Nicholas Childs they don't quite seem to be the same force.
They were a little unlucky at Butlins, but they were never really in the hunt at the Grand Shield. A nice little confidence boost at Bugle will have done them good, but they will have to be on the top of their game to really make a mark here. They have the players and the MD, but do the have the self belief?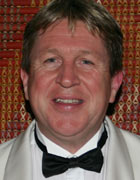 Conductor: Nigel Weeks
Nigel Weeks was born in South Wales and started playing the Trombone in Tredegar Youth Band at the age of 14. He played in both the Senior and Junior Bands during the 1970's alongside Robert and Nicholas Childs, with their father, the late John Childs, as conductor. This period provided some very successful and memorable banding moments and certainly helped influence Nigel to one day take up the baton.

In 1979 he was appointed conductor of the Crosskeys Silver Band. In 1986 he returned to Tredegar Town Band directing both the Youth and Senior Bands. In 1994 he flew out to NZ as Musical Director of Dalewool Auckland Brass where the band has enjoyed a period of great success under his musical direction winning the New Zealand Brass Band Championships in 1995, 1996, 1998, 2003, 2004 and the Australian Championships in 1996, 1997 and 2003.

In September 2005, Nigel returned to the UK and is currently studying for his MA at Salford University. He is also part-time teaching at the University and in October 2005 was appointed Resident Conductor of the Brighouse & Rastrick Band. He was recently appointed to the position of musical director of the Mount Charles Band.

4BR Player to watch out for: Tim Whitehead. The flugel horn player is a very fine exponent of the instrument. A performer who can produce a wonderful tone and has real sense of musicality about his playing.


---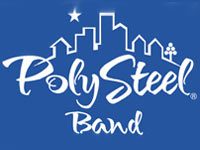 PolySteel
4BR Ranking: 12
Conductor: Philip Harper

Principal Cornet: Chris Howley
Principal Euphonium: Andy Hicks
Soprano: Spencer O'Leary
Solo Horn: Vicki Reynolds
Flugel: Danny Winder
Solo Trombone: Nathan Jenkins
Solo Baritone: Carolyn Chandler
Tuba: Stewart Baglin

2006 Form:
Butlins Mineworkers: Winners
Yeovil: 2nd
Regional Championships: 3rd
Grand Shield: 6th
Masters: 2nd
PolySteel are having an excellent season so far, even though they failed to qualify for either the Open or the Nationals. On their day they have been quite outstanding though with their win at Butlins and runners up place at Cambridge.
If they can repeat that kind of form again then they will push any band for the title here, although there is always that little nagging doubt that they may try to overcook things. If that happens then they need only to look what happened to them in Torquay and Blackpool. Thankfully, Salford isn't anywhere near the seaside, so that could be a good omen.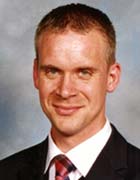 Conductor: Philip Harper
Philip Harper was born in Oxfordshire and played tenor horn with Castle Point and Aveley Bands as well as the NYBGB.

In 1995 he won the 'Best New Arrangement' prize at the Brass in Concert Championships, a prize he won again in 2003. After working in Japan he became Composer in Residence of the Flowers Band, Between 1998 and 2000, Philip was the Musical Director of the Thornbury Band and was appointed the Musical Director of the Flowers Band in 2001.

Under his baton, they have been Wychavon Festival Champions, Welsh Miner's Contest Champions the Yeovil Entertainment Champions in 2003 and 2004. Nationally the band have achieved top 6 places at the All England Masters and 9th place at the Championship Section National Finals in the Royal Albert Hall. Philip has written and arranged many concert-pieces, most notably 'The Lion King' 'The Gloucestershire Wassail', 'Salsa Pa'Gozar' 'The Muppet Show'.

4BR Player to watch out for: Stewart Baglin. The son of a very famous father is now rightly seen as one of the very best Eb tuba players around. A wonderful technique and a sound that fills any sized auditorium he (and his team) has given PolySteel the foundation on which much of their recent success has been built.
---
Ransome
4BR Ranking: 28
Conductor: Major Peter Parkes

Principal Cornet: Pete Collins
Solo Euphonium: Neil Wharton
Solo Horn: John Thackrey
Soprano: David Bird
Flugel: Katherine Adams
Solo Trombone: Chris Jeans
Solo Baritone: Bob Morton
Tuba: James Henson

2006 Form:
Butlins: 4th
Regional Championships: 9th
Grand Shield: 8th

Ransome are in need of a bit of a confidence boost, and this may be just the occasion to provide it for them. On their day they are a fine band, but they just haven't really shown that this year so far.

The disappointment of the Regionals should be behind them now as should the rather weak defence of their Butlins title. They showed real glimpses of true potential at the Grand Shield and with a number of fine players in the ranks and one of the true greats at the helm this could be a piece that suits their talents. A bit of a dark horse maybe?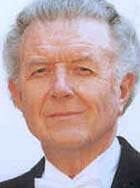 Conductor: Major Peter Parkes

4BR Player to watch out for: David Bird. One of the old breed of sop players. Just like his name implies he sits very neatly on top of the band just giving them that lovely cherry on the top feeling when they are in full flow. He is prone to some rather strange celebrations at the results though if his band does well.





---
Redbridge
4BR Ranking: 35
Conductor: Melvin White

Principal Cornet: Ralph Brill
Principal Euphonium: Lisa James
Soprano: Martin Britt
Solo Horn: Ruth Miller
Flugel: Alan Roberts
Solo Trombone: Susan Cordiner
Solo Baritone: Andrew Richards
Tuba: Dave Stokes

2006 Form:
Butlins: 3rd
Regional Championships: 4th
Grand Shield: 12th
Masters: 21st
On the face of it results seem to be going from bad to worse for the Londoners – inexplicably so. They were fine value for their podium place at Butlins, but ever since the wheels have come off. The Regionals, then the Grand Shield and then the Masters.

It's hard to detect why this is so as they haven't really performed badly at any of them, but something hasn't been going right has it. Tine for a change of luck then and with plenty of good quality performers around the stands and a musical MD at the helm this could be a piece that suits their talents. With only 14 bands here though they are bound to come higher than Cambridge.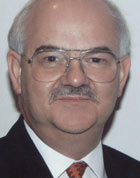 Conductor: Melvin White
Redbridge has been conducted since September 1998 by Melvin White. He is a greatly respected figure in the world of brass bands and has stacked up a wealth of musical experience over the years.

Melvin has shared this experience with many bands across this country and also in Europe - Norway in particular. He is also musical director of the Clacton-on-Sea Band and often helps out other bands throughout the year. Somehow he also finds time to be a classroom music teacher in various schools across Essex and Kent.

Redbridge Brass has benefited from his expert skills and won the London Regional Championships five years in a row to 2005 whilst also recording their best ever result at the National Finals. This year they were placed 3rd at the Mineworkers Championships in Skegness under his direction.

4BR Player to watch out for: Suzanne Cordiner. The solo trombone player has been a shining light of excellence this year for the band, winning the soloist prize at Butlins and producing high class efforts wherever she has played.
---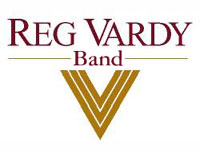 Reg Vardy
4BR Ranking: 13
Conductor: Ray Farr

Principal Cornet: Brian Tait
Principal Euphonium: Paul Robinson
Soprano: Tom Glendinning
Solo Horn: Andrew Hall
Flugel: Steve Symonds
Solo Trombone: Chris Gomersall
Solo Baritone: Jim Thompson
Tuba: Steve Malcolm

2006 Form:
Regional Championships: Winners
Masters: 9th
2006 seems to be warming up nicely for Reg Vardy after a slightly disappointing 2005. The Regional win although expected was achieved with a touch of class, whilst they were pretty good at Cambridge without ever quite suggesting they were going to set the stage on fire.
On their day they can very classy indeed and if it is a piece that captures their imagination they could well feature highly as the MD will surely go in search of the music. Lots of talented players around the stands, on paper they would appear to be in with a good chance of a top six place at least.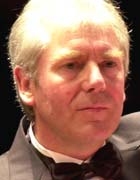 Conductor: Ray Farr

Ray Farr was educated at the Birmingham School of Music and at the Royal Academy of Music. After 10 years playing with the BBC Radio Orchestra he started his career as a conductor.
He has appeared in concerts around the world and in some of the finest concert halls and has gained a reputation as a stylish conductor and a planner of interesting concert programmes ranging from light music to "avant-garde". He is equally adept in Classical and modern music and has conducted opera, ballet and oratorio. In 1988 he won a special Arts Council Award to study contemporary music with Edward Gregson and Jorma Panula, at Helsinki's Sibelius Academy.

He has conducted at many important and has made several CDs and TV appearances. He has appeared with many orchestras, including the BBC Radio Orchestra and the Stavanger Symphony Orchestra. Today, he is a busy, freelance conductor, based back in the UK and now as Musical Director of the Reg Vardy Band and heading an exciting new music course at Durham University.

4BR Player to watch out for: Paul Robinson. The solo euphonium player is one of the most consistent performers on the circuit and has over the past year or so been playing at a new level. Leads his section well and is a most secure soloist when it matters.
---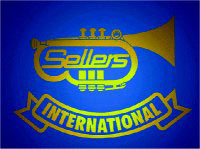 Sellers International
4BR Ranking: 14
Conductor: Phillip McCann

Principal Cornet: Iain Culross
Principal Euphonium: Mark Bousie
Soprano: Gary Bates
Solo Horn: Leah Williams
Flugel: Sian Carrudus
Solo Trombone: Rebecca Lundberg
Solo Baritone: Steve Marsh
Tuba: Brynjar Dybwad Hammer

2006 Form:
Regional Championships: 8th
Masters: 11th
Sellers haven't quite set the world on fire in 2006, but you get the feeling that they are a band that could well take a contest by the scruff of the neck any day soon. They were pretty good at Bradford and produced what can only be called a very interesting account at Cambridge where they went for broke.
Phillip McCann continues to develop his band his way and with a whole host of quality performers at his command they more than have the ability to feature very highly here. It may just depend on how they approach occasion. Whatever they do, they are well worth listening out for.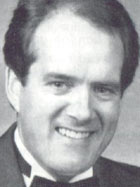 Conductor: Phillip McCann

Phillip McCann was born in Bo'ness, Scotland, where he began his playing career with the Kinneil Colliery band. He held the position of principal cornet with the NYBGB Britain for five years and at 14 became principal comet with the Yorkshire Imperial Metals Band. Four years later he joined the Fairey Engineering Band as principal comet, advancing to the same position with Black Dyke Mills Band in 1973, a position he held until 1988.

He has toured extensively in Europe, the U.S.A., Japan, Australia and New Zealand, and in this country, together with radio broadcasts and appearances on television. He is also busy in giving master classes and is a member of the internationally renowned 'Instrumentalists assisting the Yamaha Corporation.

He is heavily committed to teaching brass music through his work in the Music Department at The University of Huddersfield. He has progressively increased his activities as a conductor, being the founder and MD of the Sellers Engineering Band.

4BR Player to watch out for: Leah Williams. A tenor hon player of the highest class, Leah Williams provides Sellers with a cornerstone in the middle of the band as a section leaser and a soloist of undoubted ability and musicianship.
---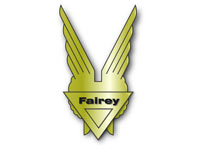 The Fairey Band
4BR Ranking: 11
Conductor: Simon Stonehouse
Principal Cornet: Steve Wilkinson
Principal Euphonium: David Belshaw
Soprano Cornet: Rebecca Crawshaw
Solo Trombone: Kevin Gibbs
Solo horn: Chris Pannell
Flugel horn: Lucy Murphy
Solo Baritone: Katrina Marzella
Eb Tuba: Richard Evans

2006 Form:
Regional Championships: 2nd
Another band that has been quite quiet on the contesting front of late, but one that is fast developing into a true major force once more. Simon Stonehouse is doing a fine job harnessing the talents at his disposal and there is an excellent mix of youth and experience around the stands.
If they click they will be right up there for sure, even though the best may yet be to come with this band later in the year.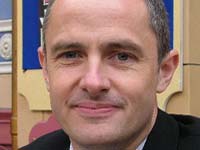 Conductor: Simon Stonehouse

Simon started playing at the Marple Band aged 12, then moved to British Aerospace Manchester at 17 and Wingates at 18 before finally moving onto Williams Fairey Band at 20 where he stayed for 10 years as flugel horn soloist and worked under conductors such as Roy Newsome, Major Peter Parkes and James Gourlay.

During his stay with the band, the band enjoyed their strongest hold on the brass band scene for many years winning the European, British Open and Nationals within the same year 1993/1994.

Simon Studied at Salford University under Roy Newsome, David King and John Hudson and has performed with all the U.K's leading bands. Following his retirement from playing, Simon began his conducting career with the Mossley Band in December 1998. From the moment Simon took over things started to click straight away and the band weren't out of the top 3 at any contest following his appointment.

Since then Simon has gone on to conduct many of the North West regions best bands, most notable the Fodens Band and the Fairey Band were delighted to secure his services in May 2005.

4BR Player to watch out for: Rebecca Crawshaw. The best young soprano cornet player in banding at the present time. A lovely tone, secure in the highest register and crucially able to play in tune from top to bottom. A star without doubt.


---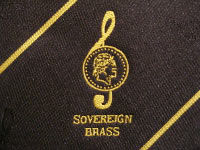 Wooley Pritchard Sovereign Brass
4BR Ranking: 56
Conductor: Stephen Roberts

Principal Cornet: David Maplestone
Soprano: Steve Lee
Euphonium: Mark Hadlington
Flugal: Claire Mumford
Solo Horn: Robert Allen
Trombone: Mike Wallbridge
Solo Baritone: Simon Whitmore
Tuba: Phil Green

2006 Form:
Yeovil: 3rd
Regional Championships: 4th
Grand Shield: 14th

A fine band in the making although one that perhaps still has a little way to go before it can be regarded as a real strong contender for a top prize at this level. All the pieces though are certainly in place, with quality performers all around the stands and a very experienced MD at the helm.
They were decent enough at Yeovil, but a touch disappointing at Burton on Trent, whilst the Grand Shield may just have shown up those weaknesses. This is a piece that may well suit their talents though.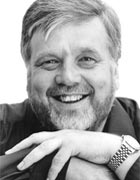 Conductor: Stephen Roberts
Stephen Roberts received his first school music lessons from Sir Harrison Birtwistle, who encouraged him to take up the French horn and pursue a musical career. After studying the horn with Alan Civil and composition with John Casken and John Joubert, Stephen co-founded the Fine Arts Brass Ensemble with whom he gave over 2000 concerts in more than 60 countries.
He was also responsible for most of the ensembles arrangements, which are now played and recorded by brass groups around the world. He became musical director of the Jones & Crossland band back in 1983 and achieved considerable success in competitions, winning the Midland Area Contest, The Grand Shield, The Pontins Championship, The Rothman's Entertainment Contest and a prize in the National Finals within his first year of 'banding'.
His arrangements also form part of the repertoire of bands around the world and his brass version of Holst's Planets has received universal critical acclaim. He has adjudicated in many fields of competition, including brass band and solo contests around Europe and the BBC Young Musician of the Year. He is also a regular external examiner for performance degrees at universities and conservatories.

4BR Player to watch out for: Mark Hadlington. The solo euphonium player is a performer of real class and has been instrumental in the bands success over recent years. Secure and and accomplished both as a soloists and ensemble leader.
---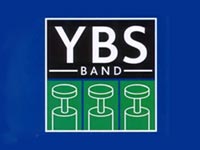 YBS Band
4BR Ranking: 3
Conductor: Professor David King
Principal Cornet: Stuart Lingard
Principal Euphonium: Steve Walsh
Soprano Cornet: Steve Stewart
Solo Trombone: Jonathon Beatty
Solo horn: Sheona White
Flugel horn: Leon Renilson
Solo Baritone: Rob Richardson
Eb Tuba: Ken Ferguson

2006 Form:
Regional Championships: 3rd
Europeans: 5th
This could be one of the most interesting performances of the whole weekend. YBS have shown plenty of potential over the past year or so to suggest that another period of sustained contesting success may be just around the corner.
They have had their weaknesses though and there is still a hint of fragility about them at times, but a few major signings seem to have addressed those and this could well be the start of something big. Watch out!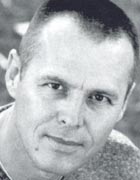 Conductor: David King

Australian by birth, David King is regarded as one of the most dynamic figures in the world of brass today. With an enviable record of musical accomplishments and successes both as an instrumentalist and conductor he is at the forefront of music education and is Head of Performance Studies at the University of Salford, the largest music department in the British university sector.
David King studied Trumpet and Cornet at the Sydney Conservatorium of Music and music education at Avondale College, NSW, where he studied choral conducting with Alan Thrift, graduating in 1978. In 1982 as Australian cornet champion he was awarded a scholarship to study band musicianship at Salford College, Manchester, where he graduated with distinction in Performance in 1985.
In Britain David King pursued a distinguished career as a cornet soloist and was 'North of England Solo Champion' on three occasions (1983/84/85). He represented the United Kingdom as 'British Open Solo Champion' and won the prestigious title 'International Brass Musician of the Year' in Auckland, New Zealand in 1992.
In December, 2000 David King graduated from the Institute for Social Research, University of Salford, with a Doctor of Musical Arts degree majoring in Performance and has since been awarded his professorship.

As a conductor Dr David King holds a prominent position in Europe and is revered as one of the most successful conductors on the concert and contest platform in the last decade. He has represented England in the European Brass Band Championships on eight occasions as a conductor and has won the title seven times, twice with Black Dyke Mills Band and eight times with the Yorkshire Building Society Band.

4BR Player to watch out for: Steve Stewart. The archetypical soprano cornet player. He is a joy to listen to though and a delight to watch perform. One heck of a player when the mood is with him.