2006 All England Masters International - Runners and Riders
24-May-2006
4BR looks at the 21 bands who are trying to leave Cambridge on Sunday night crowned as the Masters of all they survey.
---
1st Old Boys Association Silver
4BR Ranking: 102
Conductor: Stephen Cairns
Principal Players:
Principal Cornet: Mark Bingham
Principal Euphonium: Alan Haworth
Soprano: William Gillmore
Solo Horn: Brian Connolly
Flugel: John Cooke
Solo Trombone: Jim Kitchen Jn
Tuba: Denis Rooney
Appearances: 2nd time this year
Debut: 2005
Best Result: 18th
Worst Result: 18th
Overall Record:
2005: 18th
Last Year: 18th off number 7 draw
Conductors:
Stephen Cairns once again takes the band on stage this weekend
Masters Facts:
Second appearance at the Masters.

Current Form:
Welcome back for a second appearance for the Northern Irish band who most recently tasted contest success by winning the NIBA Spring Festival. They also took an active part in the recent European Championships too, performing at the opening night Gala Concert where they were put through an arduous programme under the baton of Frank Renton.
Will be looking for an improvement on last year when they came bottom of the pack, but they have plenty of good quality players around the stand and a thoughtful MD at the helm. May not have enough about them to really make a mark against a high class field but they will certainly enjoy trying.
---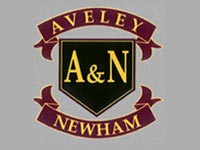 Aveley and Newham:
4BR Ranking: 46
Conductor: Nigel Taken
Principal Players:
Principal Cornet: Cliff Pask
Principal Euphonium: Russell Davies
Soprano: Andrew Bannister
Solo Horn: Trevor Foster
Flugel: Dave Lewis
Solo Trombone: Selina Leleu
Tuba: N/K
Appearances: 14th time this year
Debut: 1989
Best Result: 7th in 2004
Worst Result: 20th in 1997
Overall Record:
2005: 11th
2004: 7th
2003: 10th (8th, 16th, 11th)
2002: 9th (5th, 10th, 16th)
2001: 19th (20th, 16th, 20th)
2000: 9th (11th, 3rd, 13th)
1999: 17th (16th, 16th, 18th)
1998: 10th (4th, 13th, 14th)
1997: 20th
1993 - 1996: Did not compete
1992: 19th
1991: 17th
1990: 13th
1989: 14th
Last Year: 11th off the number 10 draw
Conductors:
The Aveley part of Aveley and Newham didn't join forces until the band competed here in 1997, so as the Asphaltic Newham Band they were directed by Nigel Taken from 1989 to 1991. Stephen Shimwell had the baton in 1992 and Melvin White took them in 1997. Nigel Taken returned in 1998 has been the man in charge ever since here.
Masters Facts:
From 1989 to 1992 the band competed under the single name of Newham. The best they have done is 7th last year but they also came 9th in 2000 and 2003. They have also come last in 1991 and 1997 and last but one in 1992.
Under the amended system of judging from 1998 - 2003 they were placed as high as 3rd in 2000 by William Relton but only the once did two of the judges on the day thought them good enough for a top ten place and that was in 2002. 2003 saw them score 35 points, four worse than 2003 and 25 behind the winners. Last year they dropped out of the top ten for the first time in three years.
Current Form:
No band will come to Cambridge with such a boost to the confidence levels as Aveley and Newham. At the moment they must be higher than Kate Moss at a Pete Doherty house party.
It is all justifiable too after giving perhaps their best contest performance of the past decade or more at Blackpool where they took the Grand Shield title in fine style. They sounded a class band indeed. Nigel Taken will be looking to use that as the stepping stone to push the band on further and this is the ideal opportunity to show people they are now a band to fear. If they can get a top six place in this company then the hype will not be misplaced. Anything in the midfield or below and critics will be wondering if Blackpool was a glorious 'one off'.
---
Bedwas Trethomas and Machen (BTM)
4BR Ranking: 31
Conductor: Jason Katsikaris
Principal Players:
Principal Cornet: Jeff Hutcherson
Principal Euphonium: Mark Hutcherson
Soprano: Meirion Davies
Solo Horn: Bruce Myers
Flugel: Trevor Isaac
Solo Trombone: Nick Jones
Tuba: Kate James
Appearances: 2nd time this year
Debut: 2005
Best Result: 16th
Worst Result: 16th
Overall Record:
2005: 16th
Last Year:
16th off the number 9 draw
Conductors:
Jason Katsikaris takes over the helm this year after John Berryman led the band here last year.
Masters Facts:
Second appearance for the Welsh band.

Current Form:
Another band that returned from the splendour of the Golden Mile with an injection of self confidence that is usually only seen in the contestants in the Big Brother household.
The runners up at the Senior Cup seem to have found a conductor in the Australian Jason Katsikaris who understands their very unique brand of banding and at Blackpool they were assured and controlled with fine soloists and neat ensemble. They will need more of that here on this test piece, but you sense that this could be the start of a return to great days for this talented band. 16th place last year was a major disappointment though, so the only way for them is up it seems.
---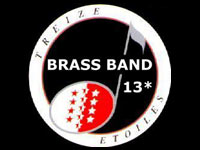 Brass Band Treize Etoiles
4BR Ranking: 27
Conductor: Geo Pierre Moren
Principal Players:
Principal Cornet: Patrick Vergeres
Principal Euphonium: Sebastien Heritier
Soprano: Manuel Carthoblaz
Solo Horn: Jocelyn Moren
Flugel: Claude Romailler
Solo Trombone: Bertrand Moren
Appearances: Debut this year
Debut: 2006
Best Result: N/A
Worst Result: N/A
Overall Record: N/A
Last Year: N/A
Conductors:
Their long term Musical Director Geo Pierre Moren leads the band at the contest this year.
Masters Facts:
Debut

Current Form:
A real band to fear for those who have been lucky enough to have heard them in the flesh so to speak over the past few years. Hailing from the Valais region of Switzerland they have picked up the Swiss National title on nine occasions since their partnership with their conductor Geo Pierre Moren started in 1977.
Last year they went to Kerkrade and beat a pretty good field of bands to become the nominal 'World Champions', but a more accurate reflection of their prowess can be seen by their proud record at the Europeans in recent years. On their last four appearances in the past six years they have never come out of the top six. They came second at the 2005 Swiss Nationals late last year. A fine band with a slightly different 'band sound' to the British 'norm' they will be stern competitors and could well feature highly come the results.
---
Brassband Rijnmond
4BR Ranking: 47
Conductor: Erik Janssen
Principal Players:
Principal Cornet: Dik van Doom
Principal Euphonium: Olaf Kruidhof
Soprano: Gerben Kralt
Solo Horn: Pim Matthee
Flugel: Frank Fritsch
Solo Trombone: Jaume Gavilon Agullo
Tuba: Teus Schreurs
Appearances: Debut this year
Debut: 2006
Best Result: N/A
Worst Result: N/A
Overall Record: N/A
Last Year: N/A
Conductors:
Long term Musical Director conducts the band here this year.
Masters Facts:
Debut

Current Form:
Founded in 1978 Brassband Rijnmond has been one of the leading Netherlands brass bands. Based in Rotterdam they have represented their country many times at the European Championships, and gained their best ever result in 2005 in Groningen when they came 5th.
They could only manage third pace at the Dutch Nationals last year, but they did win the title in 2004. A band of many talents, not least so they conductor if they perform as well as they did at Groningen they will be a band in the mix for sure. More than capable of doing just that they should be confident of a top 10 pace at the very least.
---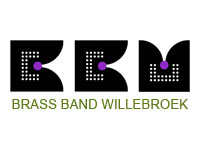 Brass Band Willebroek
4BR Ranking: 5
Conductor: Frans Violet
Principal Players:
Principal Cornet: Raf Van Looveren
Principal Euph: Stef Pillaert
Principal Trombone: Walter Hoecks
Soprano: Bert Van Thienen
Flugel: Kristien Schuurmans
Horn: Stijn Berbe
Tuba: Stefan Moeskops
Appearances: 2nd time this year
Debut: 2005
Best Result: 9th
Worst Result: 9th
Overall Record:
2005: 9th
Last Year:
9th place off number 4 draw
Conductors:
Frans Violet leads the band again.
Masters Facts:
Second appearance for the current European Brass Band Champions.

Current Form:
The band to beat. They may have not played to the very best of their form in winning in Belfast, but by heck if they do, they could well wipe the floor here. The Belfast win saw a brilliant band playing at about 95% of its capabilities, so if they can just eradicate the little annoying gremlins that were on show there, they will take some stopping.
Superb players in all the main solo positions, and a band who can produce a quite startling authentic brass band sound at both extremes of the dynamic range. Add to that an outstanding brass band conductor and a desire to show that lat year's rather depleted effort in coming 9th was a one off and we could well be seeing another major title finding itself a new home in Belgium.
---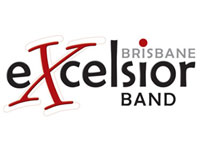 Brisbane Excelsior
4BR Ranking: 56
Conductor: Howard Taylor
Principal Players:
Principal Cornet: Paula Russell
Principal Euphonium: Ashley Gittins
Soprano: Brent Hoy
Solo Horn: Steve Ridler
Flugel: Amanda Casagrande
Solo Trombone: Stuart Bent
Tuba: Steve Whittington
Appearances: Debut
Debut: 2006
Best Result: N/A
Worst Result: N/A
Overall Record: N/A

Last Year: N/A
Conductors:
Englishman Howard Taylor leads the Australians this year.
Masters Facts:
Debut

Current Form:
Perhaps the most intriguing band to take to the stage this weekend. Brisbane make the long haul trip to the UK determined to show that not only do they represent the cream of Australian banding, but it is of a quality that could well startle some of the best bands in Europe here too.
You don't win the Australian Nationals two years in a row by not being a good band, and those who have ventured out to play for them at various times in the past couple of years (including Katrina Marzella) can attest that they will certainly not be short of confidence. It is not misplaced either.
Howard Taylor is the Englishman who has driven the band to unprecedented levels of success and they have a whole raft of top quality soloists in the ranks, both homegrown and on extended musical missionary work (look out for former YBS cornet player Paula Russell and old Carlton Main top man Steve Ridler) who would walk into any top band in the UK.
If they win, then the organisers could well be burning a ceremonial musical baton and presenting it to The Times as the brass band Ashes. It is not too fanciful a scenario.
---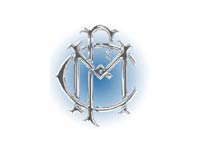 Carlton Main Frickley Colliery
4BR Ranking: 24
Conductor: Russell Gray
Principal Players:
Principal Cornet: Kirsty Abbotts
Principal Euphonium: Ciaran Young
Soprano: Claire Taylor
Solo Horn: Kate Eggleshaw
Flugel: Mark Durham
Solo Trombone: Kevin Holdgate
Tuba: Paul Davies
Appearances: 5th time
Debut: 2000
Best Result: 3rd in 2001
Worst Result: 16th in 2003
Overall Record:
2005: 14th
2004: 13th
2003: 16th (14th, 20th, 13th)
2002: DNC
2001: 3rd (2nd, 4th, 10th)
2000: 5th (8th, 8th, 5th)
1989 – 1999: DNC
Last Year: 14th off the number 16 draw
Conductors:
John Hinckley took the band in both 2000 and 2001 before handing over the responsibility in 2003 to William Rushworth. Brian Grant took over in 2004 and 2005. Russell Gray takes over for 2006.
Masters Facts:
Only a short record of achievement at Cambridge so far for the famous old band from Yorkshire. The record though is pretty good with a best of 3rd place in 2001 when they were given a 2nd and a 4th place by two of the three judges on the day and 5th in 2000 on their debut.
No appearance in 2002 and a bit of a hard baptism back in 2003 when they came 16th. In 2004 they came 13th and 14th last year under Brian Grant.
Current Form:
Carlton Main come to Cambridge after finally gaining just reward for their contesting efforts at Blackpool where they claimed a place back at the British Open after coming runners up at the Grand Shield.
That result had been in making for some time as performances during late 2005 and early 2006 suggested that the real good times were just around the corner for this hard working outfit. The return of supermum Kirsty Abbotts certainly helped, but it was noticeable how secure the other leading lines and the compact sound the ensemble produced that showed how good a band they now are.
Russell Gary takes over the helm for this contest and he always brings a musical approach to his work that should stand them in good stead, especially as they haven't got a particularly good record here in recent years. That could change this time around though.
---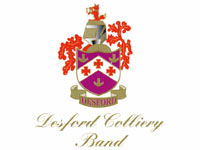 Desford Colliery
4BR Ranking: 32
Conductor: Ian McElligott
Principal Players:
Principal Cornet:
Principal Euphonium:
Soprano:
Solo Horn:
Flugel:
Solo Trombone:
Appearances: 3rd time
Debut: 1989
Best Result: 2nd in 1989
Worst Result: 15th in 1992
Overall Record:
1993 – 2005: DNC
1992: 15th
1991: DNC
1990: DNC
1989: 2nd
Last Year: DNC
Conductors:
James Watson took the band at the inaugural Masters, whilst Rob Wiffen returned with them in 1992 when they dropped to come 15th. Major Ian McElligott takes them this year.
Masters Facts:
Played off the number 13 draw at the inaugural contest and were pipped by a point by Leyland to miss taking the title on 'Cloudcatcher Fells'. They then didn't compete as they were busy winning the Nationals at the time until 1992 when they had a disastrous 15th place on 'Cambridge Variations' and haven't been seen since at the contest until this year. Amazingly therefore this is just their third appearance.

Current Form:
Amazing to think that his will only be the third ever appearance at this contest for Desford. What form they will bring to the contest is anyone's business really as they have made only the one fleeting contest appearance so far this year at the Areas where they found themselves way out of the prizes.
That was a major disappointment for them as in the past year or so they have shown fine form on the contest stage at the highest level. Lots of talented players in the ranks and a MD who can on his day draw out some wonderful touches from any score. A bit of a dark horse then?
---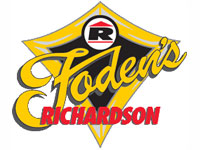 Fodens Richardson
4BR Ranking: 6
Conductor: Garry Cutt
Principal Players:
Principal Cornet: Mark Wilkinson
Principal Euphonium: Glyn Williams
Soprano: Alan Wycherley
Solo Horn: George Thackray
Flugel: Helen Fox
Solo Trombone: John Barber
Tuba: Les Neish
Appearances: 17th time
Debut: 1990
Best Result: Winners in 1990, 1991, 1994, 1995, 2002
Worst Result: 12th 2000
Overall Record:
2005: 3rd
2004: 8th
2003: 2nd (1st, 8th, 2nd)
2002: Winners (2nd, 1st, 1st)
2001: 4th (5th, 6th, 5th)
2000: 12th (9th, 12th, 14th)
1999: 5th (4th, 7th, 9th)
1998: 6th (9th, 5th, 5th)
1997: 6th
1996: 2nd
1995: Winners
1994: Winners
1993: 3rd
1992: 5th
1991: Winners
1990: Winners
1989: DNC

Last Year: 3rd off the number 13 draw
Conductors:
Howard Snell was the man at the helm from 1990 to 1996 before Philip McCann had a one year fling in 1997. Nicholas Childs oversaw the attempts of 1998, 1999 and 2000, before Richard Evans directed their effort in 2001. Russell Gray made a winning debut with the band in 2002 and claimed the runners up spot in 2003. Last year was a bit of a farce as French Horn player, Steve Bell from the BBC Concert Orchestra was due to take the band right up very nearly to the day, before being replaced by Simon Stonehouse. Garry Cutt directs for the second successive year.
Masters Facts:
The five wins have come on 'Blitz', 'Harmony Music', 'Montage', 'Paganini Variations' and in 2002 on 'Atlantic'. It is a superb record and the 'Paganini' win was gained with an unprecedented 199 points – the highest ever at the contest. Garry Cutt will be the seventh MD to take Fodens here and he will hope to emulate both Howard Snell and Russell Gray in winning with the band on his debut. Only twice has the band has come out of the top six here when they fell to their worse placing of 12th in 2000 and 8th in 2004. They claimed only their second 3rd place last year.
Current Form:
Perhaps the prime British challengers to claim the Masters title for the sixth time. Fodens on their day are as good a band you are likely to hear, but they do have their moments when their talented parts do not always gell as a whole musical entity. When they are on top form though they are quite something, and even when they are not (their regional win was good but not exceptional by their usual standards) they are a band that still has the ability to challenge for the top prizes at any major contest.
This is a piece that certainly suits them (they won here on it in 1995 in thrilling fashion) and they certainly have the soloists and ensemble to do that again. Garry Cutt brings his usual brand of intelligent musical direction and if they get off to a good start then it could well be a performance that blows the rest out of the water.
---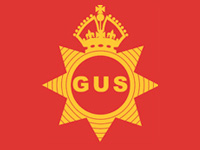 GUS
4BR Ranking: 29
Conductor: David Stowell
Principal Players:
Principal Cornet: John Hudson
Principal Euphonium: Robert Woods
Soprano: Chris Millington
Solo Horn: Simon Smith
Flugel: Clair Tomalin
Solo Trombone: Duncan Wilson
Tuba: Graham Patterson
Appearances: 15th time
Debut: 1992
Best Result: 3rd in 2002
Worst Result: 18th 2001
Overall Record:
2005: 17th
2004: 9th
2003: 7th (3rd, 14th, 8th)
2002: 3rd (3rd, 4th, 4th)
2001: 18th (18th, 17th, 19th)
2000: 4th (10th, 4th, 3rd)
1999: 4th (5th, 4th, 5th)
1998: 7th (5th, 9th, 13th)
1997: 14th
1996: 8th
1995: 4th
1994: 17th
1993: 7th
1992: 14th
1989 – 1991: DNC
Last Year: 17th from a number 5 draw
Conductors:
John Berryman took the band on their first six attempts here from 1992 to 1997 before Melvin White took over the helm for 1998 to 2000. Frank Renton had one effort in 2001 and Brian Grant was in charge in 2002. Major Peter Parkes was at the helm in 2003 and David Stowell directs for a third successive time this year.
Masters Facts:
A fine record over the years for the band that has competed under a variety of names since their debut in 1992. Then they were Rigid Containers, who then became GUS and then Travelsphere Holidays, but every incarnation has enjoyed themselves here. They came 4th in 1995 on 'Paganini Variations' under John Berryman and 4th again in both 1999 and 2000 on 'Tristan Encounters' and 'Contest Music'. They had a blip in 2001 but returned under Brian Grant in 2002 to come 3rd and gain three consistent placings from all three judges.
They just about repeated that again in 2003 when judge John Berryman had them as high as 3rd. Nine top ten places in twelve attempts although they fell away a little last year for the third year in a row.

Current Form:
No doubt about it. GUS was awful here last year and they will certainly not want a repeat of that performance that saw them come 17th. That said, they will not want a repeat of the luck they had at the Midlands Regional Championships were they fine efforts were ignored by the men in the box either.
The recent Grand Shield may have provided a more accurate form guide to their chances as they return under their famous old name. There they performed well enough to come home 10th without ever possibly suggesting they deserved much higher or lower. It was solid and dependable but just lacked that falir to really capture the ears of the audience ort more crucially the men in the box. The same can also be said of how they played at the Mineworkers earlier in the year to.
The have the talent and the MD, but just need to be a bit more daring with their approach. If they are, then they could well feature
---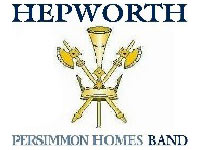 Hepworth (Persimmon Homes)
4BR Ranking: 17
Conductor: Mark Bentham
Principal Players:
Principal Cornet: Robert Westacott
Principal Euphonium: James Fieldhouse
Soprano: Mark Smedley
Solo Horn: Rebecca Langdon
Flugel: Catherine Owen
Solo Trombone: Yvonne Embury
Tuba: John Pullin
Appearances: 3rd time
Debut: 2002
Best Result: 8th in 2005
Worst Result: 18th in 2002
Overall Record:
2005: 8th
2004: DNC
2003: DNC
2002: 18th

Last Year: 8th from the number 1 draw
Conductors:
Mark Bentham returns for a third time after their debut performance on 'Atlantic' in 2002.
Masters Facts:
Just the two appearances so far after making their debut on 'Atlantic' where they found the weather pretty tough to come 18th. That led to them unluckily losing their place at the contest, but they returned last year to come an impressive 8th.
Current Form:
Hepworth are no longer a band that 'could be', but are now a band that 'should be' when it comes to a contest such as this. The hard work of getting to the British Open was achieved against a field of relative strength last year and now much is expected of them when they take to the stage.
They certainly have the talent and the confidence, but whether they really have that touch of 'extra' that marks out the best from the rest is still up for question. Brass in Concert showed they are still a band with ground to make up, and that was also evident at Bradford where they were very good, but just lacked that touch of quality where it really mattered.
It would be wrong though to dismiss them, as Mark Bentham has steadily improved the band year on year and he does have a raft of top quality players in his ranks. They will not be short of confidence (even a number 1 draw didn't deter them last year) and they will be one band that will be thoroughly well prepared. This could the time for them to move up to the elite level of banding. Don't bet against them doing just that.
---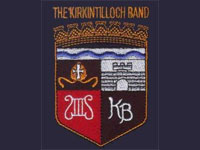 Kirkintilloch
4BR Ranking: 14
Conductor: Steve Bastable
Principal Players:
Principal Cornet: David Prentice
Principal Euphonium: Andy Mclean
Soprano: Steve Stewart
Solo Horn: Allan Wardrope
Flugel: Martyn Ramsay
Solo Trombone: Marion Brackpool
Tuba: Andy McKreel
Appearances: 2nd time this year
Debut: 2005
Best Result: 4th
Worst Result: 4th
Overall Record:
2005: 4th
Last Year: 4th off the number 8 draw

Conductors:
Steve Bastable returns for his second appearance with Kirkintilloch this year.
Masters Facts:
Second appearance for the Scottish band this year.

Current Form:
If they gell then look out. If they don't, then look out too. This is a combustible a musical combination of band and MD you are ever likely to hear on stage at a major contest. When the blue touch paper is properly ignited then they can thrill the knickers off a vicars wife, but when it doesn't they can be like a vaudeville act.
Steve Bastable has now become established as one of the most interesting conductors to listen out for with any band under his command, whilst Kirky continue on their own individual way – a mixture of the mad and marvelous. A band of many talents, they were excellent here last year and again at the Scottish Open and Areas. A band capable of taking the contest by the scruff of the neck – literally.
---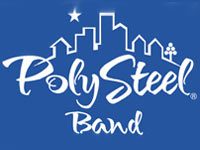 PolySteel
4BR Ranking: 19
Conductor: Philip Harper
Principal Players:
Principal Cornet: Chris Howley
Principal Euphonium: Andy Hicks
Soprano: Spencer O'Leary
Solo Horn: Vicki Reynolds
Flugel: Danny Winder
Solo Trombone: Nathan Jenkins
Tuba: Stewart Baglin
Appearances: 13th time
Debut: 1994
Best Result: 5th 2001, 2002 and 2003
Worst Result: 20th 1998
Overall Record:
2005: 12th
2004: 6th
2003: 5th (10th, 4th, 3rd)
2002: 5th (7th, 5th, 6th)
2001: 5th (13th, 2nd, 4th)
2000: 8th (3rd, 13th, 19th)
1999: 8th (9th, 5th, 12th)
1998: 20th (19th, 19th, 20th)
1997: 8th
1996: 18th
1995: 19th
1994: 16th
1989 – 1993: DNC
Last Year: 12th from the number 18 draw
Conductors:
David Williams took the band on their 1994 debut, before David Stowell took over in 1995. David Williams returned for 1996, before Philip Bailey took over for 1997. Yet another change in 1998 saw Nigel Seaman have a go and then Bryan Hurdley took over in 1999. David Barringer was the sixth MD in 2000 before Philip Harper became the first man to do a "double" by taking the band in consecutive years in 2001 and 2002. He has remained ever since, and has the impressive run of results here to show for it.
Masters Facts:
A tale of two halves as the football pundits may say. Up to 1998 they had just the one top ten place to show for their efforts here, but since they came last but one then they have put in a real series of fine performances that have caught the ears of the judges here. Two 8th places have been followed by three consecutive 5th places in the last three years and 6th last year. Under the amended system of judging they have been placed as high as 2nd but as low as 13th. 2003 saw them repeat the form of the previous two years when two of the judges thought them as good as 3rd and 4th and 2004 when all three judges conferred they placed them a well deserved 6th. Last year they fell away to their worse result at the contest since 1998 by coming 12th.
Current Form:
4BR can be accused of being a bit harsh on PolySteel but that is perhaps because for such a talented combionation they can be so infuriating to listen to. When they are good, they are very, very good indeed, and even when they are not, they are always worth listening out for – sometimes just to pull your hair out to.
They are a band and MD that at times fiddles more than Nero with a perfectly fine performance than is needed (the Grand Shield being an example), but when they leave alone they can perform to an exceptionally high standard (Butlins this year, and here over the years). They don't get as much luck as they should as well (this year's areas, past Grand Shields), but sometimes you make your own luck too, and they haven't been to clever at that at times.
We think though that this could be a piece that suits Mr Haprer and his band and if they leave the crack pot ideas alone they have the class to once more force themselves into the frame again.
---
Redbridge
4BR Ranking: 34
Conductor: Melvin White
Principal Players:
Principal Cornet: Ralph Brill
Principal Euphonium: Lisa James
Soprano: Jonathan Hammond
Solo Horn: Ruth Miller
Flugel: Alan Roberts
Solo Trombone: Suzanne Cordiner
Tuba: Dave Stokes
Appearances: 13th time
Debut: 1990
Best Result: 8th in 1993 and 1994
Worst Result: 19th in 1997
Overall Record:
2005: 10th
2004: 10th
2003: 13th (15th, 10th, 14th)
1999 – 2002: DNC
1998: 18th (10th, 15th, 19th)
1997: 19th
1996: 11th
1995: 14th
1994: 8th
1993: 8th
1992: 12th
1991: 15th
1990: 15th
1989: DNC

Last Year: 10th from a number 12 draw
Conductors:
John Clark took the band here from 1990 to 1995 before G. Wilson took over the baton from 1996 to 1998. Melvin White became their third conductor here in 2003 and has directed ever since.
Masters Facts:
Redbridge returned to the Masters after a four-year break between 1999 and 2002. They made their debut here in 1990 and had two best performances in 1993 and 1994 on 'English Heritage' and 'Montage' when they came 8th on both occasions. They dropped away a little after that and made their last outing in 1998 on 'Dances and Arias' when they came 18th, although Geoffrey Brand had them as high as 10th on the day. They returned in 2003 and under Melvin White on 'Chivalry' to come 13th with a high of 10th from Eric Crees, whilst in 2004 and 2005 they have showed consistency in coming in 10th once more.
Current Form:
After dominating the London banding scene like a latter day musical Chelsea, somehow Redbridge seem to have gone off the boil quicker than an Iranian Nuclear reactor. Butlins was fine enough, but their armour plated confidence must have taken broadside strong enough to fell a second row forward at the Areas where they failed to qualify for London amid much controversy.
The hangover from that was clearly seen at Blackpool where they came a disappointing 12th and never sounded like the band who promised so much at the tail end of 2005 and early 2006. They can now no longer boast being 'the best band in London' either, although they will be keen to put one over their fellow London rivals here once more. On their day they are top 10 material at least and with a quality MD and players of the same ilk in the ranks they have the ability to do that again. There is not much cache to being the second best band in London is there now?
---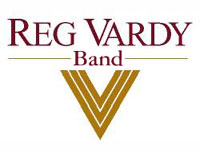 Reg Vardy
4BR Ranking: 11
Conductor: Ray Farr
Principal Players:
Principal Cornet: Brian Tait
Principal Euphonium: Paul Robinson
Soprano: Tom Glendinning
Solo Horn: Andrew Hall
Flugel: Joanne Winspear
Solo Trombone: Chris Bentham
Tuba: Steve Malcolm
Appearances: 16th time
Debut: 1989
Best Result: 3rd in 2004
Worst Result: 20th 1995
Overall Record:
2005: 6th
2004: 3rd
2003: 15th (20th, 15th, 9th)
2002: 13th (10th, 14th, 14th)
2001: 7th (8th, 9th, 6th)
2000: 16th (15th, 10th, 20th)
1999: 18th (17th, 20th, 17th)
1998: 8th (15th, 6th, 8th)
1996 & 1997: DNC
1995: 20th
1994: 13th
1993: 17th
1992: 18th
1991: 9th
1990: 12th
1989: 9th
Last Year: 6th from the number 11 draw
Conductors:
Ray Payne directed Ever Ready here in 1989, with Denzil Stephens taking over in 1990 and Stephen Tighe in 1991. Hugh Megarrell had a go in 1992 before Stan Lippeat was used in 1993 and Mark Bentham tried in 1994 and 1995. On their return in 1998 Stephen Roberts took the helm for two years before Bryan Hurdley directed their show in 2000. Brian Grant tried with the band in 2001 and then Ray Farr took over in 2002. Thankfully he remains; otherwise they would have had more conductors than the number 23 bus to Gateshead.

Masters Facts:
Not the greatest record here for Ever Ready (Reg Vardy), although that buck was certainly stopped last year. Apart from that excellent return they have a best of 7th in 2001 on "Pageantry" when all three judges put them in the top ten, but they also have a few poor results as well – including last place in 1995. It has though been a bit hit or miss in their 15 attempts so far though.
Current Form:
An interesting year ahead for Reg Vardy we think. Will 2004 prove to be the high water mark of their contesting achievements, or can they recover the lost ground of 2005 and once more show themselves to be a band capable of winning a major title.
They certainly have the talent in the ranks (including last year's 4BR Best Soloists winner, Paul Robinson), and their MD is a man reborn at the moment and seems to be on a form of musical Viagra. On their day they can really sparkle, but they can also put in the hard yards too, such as getting through the treadmill qualification process in the North East. Ray Farr has been craftily broadening their musical horizons though and we think they are a much better band for it, even if that hasn't quite been shown of late on the contest stage. Perhaps the time has come here.
---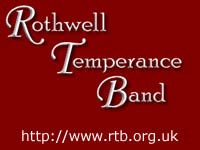 Rothwell Temperance
4BR Ranking: 18
Conductor: David Roberts
Principal Players:
Principal Cornet: James McCabe
Principal Euphonium: Andrew Marsh
Soprano: Paul Argyle
Solo Horn: Cath Roberts
Flugel: John Ward
Solo Trombone: Andrew White
Tuba: Ed Hodkin
Appearances: 6th time
Debut: 2001
Best Result: 7th in 2005
Worst Result: 15th in 2004
Overall Record:
2005: 7th
2004: 15th
2003: 12th (12th, 5th, 20th)
2002: 12th (17th, 12th, 7th)
2001: 11th (12th, 5th, 16th)
1989 – 2000: DNC
Last Year: 7th from a number 2 draw
Conductors:
David Roberts has directed every performance of the band since 2001.
Masters Facts:
It seems that the judges don't really know what to make of Rothwell at this contest so far since they made their debut in 2001. Their first outing saw them have a variety of placings from the three judges, Roy Newsome, James Scott and Geoff Whitham, with the senior judge James Scott placing them as high as 5th and Geoff Whitham placing them as low as 16th, whilst in 2002 they were as high as 7th from James Scott but as low as 17th from Eric Crees.
It continued in 2003 when Eric Crees had them as high as 5th, whilst John Berryman and David Read placed them 12th and 20th respectively. More recently they came 15th in 2004, but improved that greatly to come 7th (their best ever result) last year.
Current Form:
More mysterious than the albino assassin monk in the Da Vinci Code, Rothwell seem to be just as hard a band to fathom out as well. Every time we underestimate them they come along and stab us in the coccyx's, but every time we tip them for success they disappear off the radar.
They have the ability and form for sure after they qualified for London in spectacular fashion at Bradford and Dave Roberts is an intelligent and thoughtful MD who makes the most of his talented resources in exemplary understated fashion. If they can repeat that form again (they came 7th here 12 months ago) they could well feature and we think they could well be the dark horse (or should that be white monk) waiting in the cloisters in Cambridge if they can break the Masters code to success.
---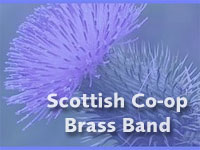 Scottish Co-op
4BR Ranking: 10
Conductor: Dr. Nicholas Childs
Principal Players:
Principal Cornet: Jim Hayes
Principal Euphonium: Alison Bonnar
Soprano: Caroline Tennant
Solo Horn: Rachel Baxter
Flugel: Andrea Casey
Solo Trombone: Paul Kiernan
Tuba: Jonathan Gawn
Appearances: 2nd time this year
Debut: 2005
Best Result: Winners
Worst Result: Winners
Overall Record:
2005: Winners
Last Year: Winners off number 15 draw
Conductors:
Nicholas Childs returns to take the band in defence of their title.
Masters Facts:
Just the one appearance and just the one win. Can't get much better than that.

Current Form:
Not a bad record eh? One appearance, one win. Scottish Co-op could have been forgiven for doing a Ben Hogan (who appeared just the once at the British Open Golf major, won it and never appeared again), but such is their pride at putting one over the Sassenachs (and the rest of the Celts last year) that they return once more to defend their title under the baton of Nicholas Childs.

As a combination they seem to gell very well indeed, and they took the Scottish title earlier this year in fine fashion. Last year, even despite a few nasty errors they came away as winners, but they will have to up their game considerably from that level if they are to maintain their 100% record.

They have the talent in the ranks, especially in the key positions for this one though, so don't bet against them putting up a spirited defence.
---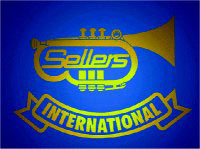 Sellers International
4BR Ranking: 12
Conductor: Phillip McCann
Principal Players:
Principal Cornet: Iain Culross
Principal Euphonium: Mark Bousie
Soprano: Gary Bates
Solo Horn: Leah Williams
Flugel: Sian Carrudus
Solo Trombone: Rebecca Lundberg
Tuba: Brynjar Dybwad Hammer
Appearances: 17th time
Debut: 1990
Best Result: 4th 1996 and 2002
Worst Result: 21st 1999

Overall Record:
2005: 5th
2004: 11th
2003: 6th (11th, 1st, 10th)
2002: 4th (6th, 6th, 5th)
2001: 15th (14th, 11th, 14th)
2000: 7th (13th, 5th, 7th)
1999: 21st (19th, 19th, 19th)
1998: 11th (20th, 10th, 7th)
1997: 7th
1996: 4th
1995: 5th
1994: 12th
1993: 6th
1992: 6th
1991: 5th
1990: 9th
1989: DNC
Last Year: 5th from a number 6 draw
Conductors:
Philip McCann was at the helm for the first time from 1990 to 1995 before Alan Morrison directed on three occasions between 1996 and 1998. Peter Parkes had one bash in 1999 before Alan Exely had a double go in 2000 and 2001. Mr McCann returned in 2002 and now makes his 11th appearance with the band this year.
Masters Facts:
A long and very honourable record of achievement at the Masters over the years for the band that first took part in 1990 under current MD Philip McCann. Two 4th places are the best in 1996 under Alan Morrison and then in 2003 when the founding MD returned. Ten times they have come in the top ten with seven of those in the top six itself. They also have the joint record with Rhodian of gaining identical placings from all three judges when they were placed 19th by all three in 1999, only the second time it has ever happened under the now defunct adjudicating system. They fell away to come 11th in 2004, but returned to fine form here last year to come 5th.
Current Form:
You hear so much about the troubles and travails of Sellers that it is a minor miracle that they are able to perform so well at contests.
That said, Philip McCann does have the ability to produce interesting musical performances on just about any piece that falls in his lap, and he does have a coterie of top notch soloists and a solid foundation of ensemble players who do respond to his directions on stage. They have a good recent record here though, but the thought remains: Are they a band that has yet to fulfill their potential (they were a touch unlucky to come 8th at Bradford), or are they an outfit that invariably plays above itself despite the self inflicted wounds? The former rather than the latter we think, but then again, what do we know?
---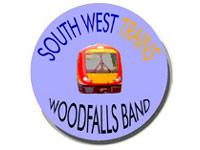 SWT Woodfalls
4BR Ranking: 30
Conductor: Dave Barringer

Principal Players:
Principal Cornet: Babara Camps
Principal Euphonium: Graham Lawrence
Soprano: Mark Pye
Solo Horn: Trish Chislett
Flugel: Chantal Pye
Solo Trombone: Scott Stewart
Tuba: Terry Cawte
Appearances: 10th time
Debut: 1997
Best Result: 4th in 2004
Worst Result: 21st in 2003
Overall Record:
2005: 13th
2004: 4th
2003: 21st (18th, 18th, 17th)
2002: 15th (11th, 11th, 20th)
2001: 20th (19th, 21st, 17th)
2000: 18th (20th, 18th, 12th)
1999: 9th (12th, 10th, 6th)
1998: 15th (16th, 16th, 10th)
1997: 13th
1989 – 1996:DNC
Last Year: 13th from a number 14 draw
Conductors:
Melvin White in 1997 and 1998, Steve Sykes in 1999, Mike Fowles in 2000, Maj. Peter Parkes in 2001, David Hirst in 2002 and Rob Wiffin in 2003. Steve Bastable became the seventh man in 2004 and returns to take the band again this year after Frank Renton directed 12 months ago.

Masters Facts:
Also rans until the brilliant display in 2004 when they fully deserved their 4th place under Steve Bastable. The band hadn't really made any mark since their debut in 1998 with a best result of 9th place in 1999 on 'Tristan Encounters'. Since then they had had a couple of lowly outings with last place in 2003 and last but one in 2001. The best individual placing under the old amended judging system was 6th from James Scott in 1999, but that all changed in 2004. 2005 though saw a return to the midfield and 13th place.

Current Form:
Could lightening strike twice here and see SWT Woodfalls come as high in prizes as they did in 2004, or will there just be a faint grumble and another midfield finish? The jury is out on this one, but the majority verdict would most probably be for the latter this year.
They did finish 2005 in superb style at the Scottish Open under Dave Barringer, but that was some months ago now and since then they failed to shine at Yeovil or at the West of England Regionals where they came 4th in defence of their title.
They certainly have the players in the main seats to shine on this piece, and will be well prepared, as they didn't take part in any of the Spring Festival contests. The MD is a wise old head, but it would be as major a surprise as Wayne Rooney being fit for the opening game of the World Cup for them to make it into the top six once more. Then again, if Sven thinks the boy wonder will be ready, who are we to say SWT aren't too.
---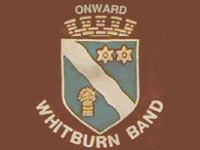 Whitburn
4BR Ranking: 13
Conductor: Andrew Duncan
Principal Players:
Principal Cornet: Chris Bradley
Principal Euphonium: Richard Kidd
Soprano: Scott Forrest
Solo Horn: Ian Fleming
Flugel: James Chamberlain
Solo Trombone: Mark Boyd
Tuba: Graham Fraser
Appearances: Debut
Debut: 2006
Best Result: N/A
Worst Result: N/A
Overall Record: N/A
Last Year: N/A
Conductors:
Andrew Duncan directs the Scots on their debut this year.
Masters Facts:
Debut

Current Form:
Whitburn are a band in need of a good result. Much has been expected of the band in the last year or so, but despite some awful luck with the draws, they haven't really played to anywhere near the form they should have shown.
On their day they can mix it with the very best, but those days of late have been few and far between (although they were good at Brass in Concert) and they were failed to qualify for London after giving a disappointing show at the Scottish Regional Championships.
The talent is there, and so is the direction, but can they muster up the spirit of the National Football team and win the banding equivalent of the Kirin Cup? Don't hold you breath for too long may be the best advice.