2006 All England Masters International - The Conductors Records
24-May-2006
4BR takes a glance at the 21 MDs this year to find out which ones have the form to suggest they could be adding a Masters title to their CV.
---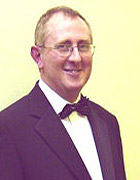 Stephen Cairns
Following a period as Principal Trombone of the Agnes Street Band, Stephen embarked on his conducting career with the 55th Old Boys Band during the early 1980's. He subsequently went on to be conductor of both the Agnes Street and Laganvale Bands before joining forces with the 1st Old Boys (Seacat) Band in the Autumn of 2003.
He continues to maintain an interest in playing the trombone by performing with Festival Brass. When he is not working with brass bands Stephen is Head of Music at Belfast High School.
Masters Record:
Appearances since 1989: 2nd time this year
Best Result: 18th
Worse Result: 18th
Overall:
2005: 18th
Bands taken at Contest: 1st Old Boys Association
---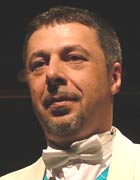 Nigel Taken
Nigel Taken studied trumpet at the Coventry School of Music and later at the London College of Music under trumpet professor Dennis Eagan. Before moving to London, Nigel's banding experience began with the City Of Coventry Band as their flugel horn soloist at the age of 15, playing regularly with Harry Mortimer's 'Men of Brass' and 'All Star Brass'.
He has worked extensively with many brass bands in a professional capacity and has been the long term professional conductor of the Aveley and Newham during which period the band has enjoyed their most successful run of contest successes.
Masters Record:
Appearances since 1989: 10th time this year
Best Result: 7th in 2004
Worse Result: 17th in 1991, 1999 and 2001

Overall:
1991: 17th
1998: 10th
1999: 17th
2000: 9th
2001: 17th
2002: 9th
2003: 10th
2004: 7th
2005: 11th
Bands taken at Contest: Asphaltic Newham in 1991; Aveley and Newham on all other occasions.
---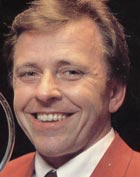 Frans Violet
Frans Violet was born in 1954. At the age of 8, he started musical studies at the Music Academies of Boom and Willebroek.
He graduated at the Royal Conservatoire of Antwerp gaining first prices and diplomas for solfège, trumpet, piano and chamber music. In 1972 he started his professional career as a trumpet soloist in the "Muntschouwburg" (Brussels Opera). After a few years he joined the Symphonic Orchestra of the Belgian Radio and Television.
His love for brass band music was behind his decision in 1984 to leave all orchestral work behind him and to concentrate on teaching. Since then Frans Violet has given full attention to BBW and to his pupils at the Music Academy of Willebroek. In 1990 he was appointed professor at the Lemmens Institute of Leuven for the course "HAFABRA" (Wind band - Fanfare band and brass band) and in 1993 he started a course for soft brass instruments at the Royal Music Conservatoire of Antwerp.
Masters Record:
Appearances since 1989: 2nd time this year
Best Result: 9th
Worse Result: 9th
Overall:
2005: 9th
Bands taken at Contest: All appearances with Brass Band Willebroek
---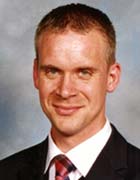 Philip Harper
Philip Harper was born in Oxfordshire and played tenor horn with Castle Point and Aveley Bands as well as the NYBGB.
In 1995 he won the 'Best New Arrangement' prize at the Brass in Concert Championships, a prize he won again in 2003. After working in Japan he became Composer in Residence of the Flowers Band, Between 1998 and 2000, Philip was the Musical Director of the Thornbury Band and was appointed the Musical Director of the Flowers Band in 2001.
Under his baton, they have been Wychavon Festival Champions, Welsh Miner's Contest Champions the Yeovil Entertainment Champions in 2003 and 2004. Nationally the band have achieved top 6 places at the All England Masters and 9th place at the Championship Section National Finals in the Royal Albert Hall. Philip has written and arranged many concert-pieces, most notably 'The Lion King' 'The Gloucestershire Wassail', 'Salsa Pa'Gozar' 'The Muppet Show'.
Masters Record:
Appearances since 1989: 6th time this year
Best Result: 5th in 2001, 2002 and 2003
Worse Result: 12th in 2005
Overall:
2001: 5th
2002: 5th
2003: 5th
2004: 6th
2005: 12th
Bands taken at Contest: All performances with Flowers (now PolySteel)
---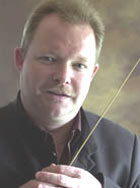 Garry Cutt
Since graduating in the early 1980's, Garry Cutt has developed a reputation as one of the banding worlds most respected and successful conductors. His time with the Marple Band resulted in many contest success including their British Open victory of 1996. This was his second "Open" title, having previously won with Kennedy's Swinton Band in 1989.
He was appointed MD of Grimethorpe Colliery Band in 1991, a position he held for twelve years. He has an enviable reputation on the concert platform, cemented by six victories at Spennymoor Brass in Concert and in 2003 was awarded the Iles Medal in recognition of his services to the Brass Band movement.
Garry continues to be Associate Conductor of The National Youth Brass Band of Great Britain, working closely with Elgar Howarth, something of which he is very proud and guided Fodens Richardson to their first British Open in 40 years in 2004 – his third win at the worlds most famous contest. He conducted the wining performance here with Leyland in 2003.
Masters Record:
Appearances since 1989: 8th time this year
Best Result: Winner in 2003
Worst Result: 15th in 1996

Overall:
1993: 3rd
1994: 5th
1996: 15th
1999: 6th
2001: 13th
2003: Winner
2004: 3rd
Bands taken at Contest: Grimethorpe Colliery 1993 and 1994. Marple in 1996 and 1999. Leyland in 2001 and 2003. Fodens Richardson in 2005 and 2006.
---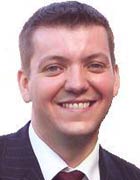 Mark Bentham
Mark was appointed MD in 2001 and since then the Band has achieved a number of notable successes, including third place at the 2003 Senior Cup, winning the Scottish Open and latterly the Grand Shield.
Mark is from the North East, but now lives in Huddersfield and teaches music at Holmfirth High School, and studied music at Huddersfield University, specializing in performance and composition.
Mark has had many successful years as a player with Black Dyke Mills, Leyland, and most recently, Brighouse & Rastrick. He became the youngest conductor to appear at the All England Masters at the age of 22 when directing the Ever Ready Band.
Masters Record:
Appearances since 1989: 5th time this year
Best Result: 8th in 2005
Worst Result: 20th in 1995
Overall:
1994: 13th
1995: 20th
2002: 18th
2005: 8th
Bands taken at Contest: Mark directed Ever Ready in 1994 and 1995. He has directed Hepworth in 2003 and again in 2005 and 2006.
---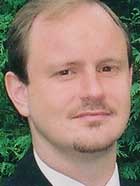 Steve Bastable
Steve Bastable is one of the clutch of talented and exciting breed of aspiring young conductors who are now forcing their way to the top of the banding tree. With the Tredegar Band he led them to second place at the 2003 National Championships of Great Britain, whilst he also conducted the Kirkintilloch Band to fourth place at the 2004 British Open.

A product of Salford College and the tuition of David King and Roy Newsome, he played at the top level with Black Dyke and Williams Fairey in major contest winning performances before concentrating on his conducting first with the Flowers Band and from 1999 with Tredegar, whom he took to the Welsh Regional title in 2001 and the European Championships in 2002.
His talents were also recognised by the Williams Fairey Band who he took to second place at the 2003 North West Regional Championships, whilst he also scored successes with other bands, notably Staffordshire at Pontins and at the Midlands Regional Championships. He has also conducted in Norway and in 2004 led the Sola Brass Band to victory in the First Section. He conducted the SWT Woodfalls Band and Kirkintilloch Band into 4th places here in 2004 and 2005.
Masters Record:
Appearances since 1989: 3rd time this year
Best Result: 4th in 2004/5
Worst Result: 4th in 2004/5

Overall:
2004: 4th
2005: 4th
Bands taken at Contest: SWT Woodfalls in 2004. Kirkintilloch in 2005 and 2006.
---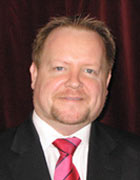 Russell Gray
Russell Gray began his musical education in 1977 and within three years had won several major junior solo competitions. At 17, he moved to England and joined Black Dyke Mills Band, which toured Australia in 1988 and ever since he has been recognised for his soloist abilities, delivering masterclasses, recitals, and gala concert performances all over the world.
In 1993, he also established a relationship with Yamaha as an endorsee and recognised soloist, which continues to the present day. In 1999, he ventured on a tour of Australia, New Zealand, America, Canada and the United Kingdom. It included approximately 50 formal concerts and 60 school concert appearances.
From 1998 through to 2001 he lived in Norway and was the MD of the Stavanger and Sola Brass Bands, whilst in 2000 he was appointed conductor of NSK-RHP Ransome Band and led them to 2nd place at the National Finals.
In 2002 Russell became the MD of the Fodens Band, leading them to a number of major successes, including the Master Championship. From July 2003, Russell has been working as a freelance conductor and soloist in America, Holland, and Norway, as well as keeping a full diary in England. He conducted the Leyland Band to victory at the 2005 National Championships of Great Britain and has won premier National Championships in five major banding countries in the past twelve months, including Norway and France.
Masters Record:
Appearances since 1989: 5th time this year
Best Result: Winner in 2002
Worse Result: 8th in 2001

Overall:
2001: 8th
2002: Winner
2003: 2nd
2004: 5th
Bands taken at Contest: The Ransome Band in 2001 and 2004; Fodens in 2002 and 2003. Carlton Main in 2006.
---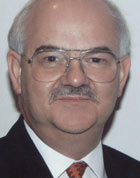 Melvin White
Redbridge has been conducted since September 1998 by Melvin White. He is a greatly respected figure in the world of brass bands and has stacked up a wealth of musical experience over the years.
Melvin has shared this experience with many bands across this country and also in Europe - Norway in particular. He is also musical director of the Clacton-on-Sea Band and often helps out other bands throughout the year. Somehow he also finds time to be a classroom music teacher in various schools across Essex and Kent.
Redbridge Brass has benefited from his expert skills and won the London Regional Championships five years in a row to 2005 whilst also recording their best ever result at the National Finals. This year they were placed 3rd at the Mineworkers Championships in Skegness under his direction.
Masters Record:
Appearances since 1989: 10th time this year
Best Result: 4th in 1999 and 2000
Worst Result: 20th in 1997
Overall:
1997: 20th and 13th
1998: 15th and 7th
1999: 4th
2000: 4th
2003: 13th
2004: 10th
2005: 10th
Bands taken at Contest: Aveley and Newham and SWT Woodfalls in 1997; SWT Woodfalls and GUS in 1998; GUS in 1999; Travelsphere in 2000; Redbridge from 2003 onwards.
---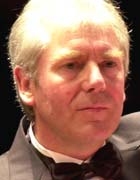 Ray Farr
Ray Farr was educated at the Birmingham School of Music and at the Royal Academy of Music. After 10 years playing with the BBC Radio Orchestra he started his career as a conductor.

He has appeared in concerts around the world and in some of the finest concert halls and has gained a reputation as a stylish conductor and a planner of interesting concert programmes ranging from light music to "avant-garde". He is equally adept in Classical and modern music and has conducted opera, ballet and oratorio. In 1988 he won a special Arts Council Award to study contemporary music with Edward Gregson and Jorma Panula, at Helsinki's Sibelius Academy.
He has conducted at many important and has made several CDs and TV appearances. He has appeared with many orchestras, including the BBC Radio Orchestra and the Stavanger Symphony Orchestra. Today, he is a busy, freelance conductor, based back in the UK and now as Musical Director of the Reg Vardy Band and heading an exciting new music course at Durham University.
Masters Record:
Appearances since 1989: 6th time
Best Result: 3rd in 2004
Worse Result: 15th in 2003
Overall:
1989: 8th
2002: 13th
2003: 15th
2004: 3rd
2005: 6th
Bands taken at Contest: 1989 with Jaguar Cars. 2002 onwards with Ever Ready (Reg Vardy).
---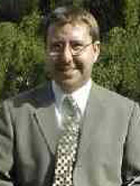 David Roberts
David Roberts started his playing career with the Rothwell Temperance Band progressing through the Junior Band to become the principal cornet player at the age of 14. In 1984 he left the band to study music at Manger Folkehogskule, Norway.
On his return, he joined the Yorkshire Imperial Band and the National Youth Band of Great Britain, and won the best instrumentalist at the North of England Solo Championships. In 1990 he moved to the Black Dyke Mills Band and won the European, British Open and National Championships. In 1995 he was part of the band's wonderful grand slam year.
David is a brass teacher at Leeds Grammar School and also Bradford Grammar School, and is also a tutor with the National Youth Brass Band. He began conducting in 1993 and has guided the band to no less than fifteen victories.
Masters Record:
Appearances since 1989: 6th time this year
Best Result: 7th in 2005
Worse Result: 15th in 2004

Overall:
2001: 11th
2002: 12th
2003: 12th
2004: 15th
2005: 7th
Bands taken at Contest: All performances with Rothwell.


---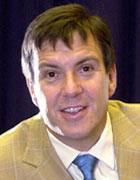 Dr. Nicholas Childs
Dr. Nicholas Childs has achieved the highest international reputation as a performer, teacher/clinician, conductor, interpreter and advocate of new music, and producer of recordings. Initial success came as a euphonium soloist, performing in many of the world's most famous concert halls with the most prestigious bands and orchestras.
In recent years he has premiered with Black Dyke Band new works by leading British composers. In 2000 he directed Fodens in the premiere of Trumpets of the Angels and followed this with the RNCM Brass Band's first presentation of Danceries.
He has pursued a series of pace-setting recordings of new music, including releases of Michael Ball, Arthur Butterworth, Peter Graham and Wilfred Heaton. With Black Dyke Band as Band-in-Residence at the RNCM, he has been able to promoted several BBC Radio 3 broadcasts.
Having first been trained in the Tredegar Youth Band, he continues to give important emphasis to the development of the brass band movement. He has served as the director of The NYBB of Denmark, and has gained national championships in France, Norway, Wales and Scotland. He has won three Championships of Great Britain, 1999 with Fodens, and 2001 and 2004 with Black Dyke. His company, Doyen Recordings, in cooperation with SP&S, Ltd., maintains the largest catalogue of brass band recordings.
Masters Record:
Appearances since 1989: 6th time this year
Best Result: Winner in 2005
Worse Result: 12th in 2000

Overall:
1996: 7th
1998: 6th
1999: 5th
2000: 12th
2005: Winner
Bands taken at Contest: Stocksbridge in 1996. Fodens 1998 to 2000. Scottish Co-op in 2005 and 2006.
---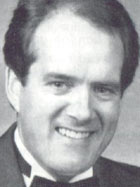 Phillip McCann
Phillip McCann was born in Bo'ness, Scotland, where he began his playing career with the Kinneil Colliery band. He held the position of principal cornet with the NYBGB Britain for five years and at 14 became principal comet with the Yorkshire Imperial Metals Band. Four years later he joined the Fairey Engineering Band as principal comet, advancing to the same position with Black Dyke Mills Band in 1973, a position he held until 1988.
He has toured extensively in Europe, the U.S.A., Japan, Australia and New Zealand, and in this country, together with radio broadcasts and appearances on television. He is also busy in giving master classes and is a member of the internationally renowned 'Instrumentalists assisting the Yamaha Corporation.
He is heavily committed to teaching brass music through his work in the Music Department at The University of Huddersfield. He has progressively increased his activities as a conductor, being the founder and MD of the Sellers Engineering Band.
Phillip's recordings of The World's Most Beautiful Melodies are universally admired, whilst his unique style and tone quality have been used by composers to combine with orchestra for film and T.V. soundtracks; such as Anna of the Five Towns, Woman of Substance and B.B.C. television series "Hetty Wainthropp Investigates" - the latter receiving an Ivor Novello Award in the category of Best Music Commissioned for a Broadcast Production.
Masters Record:
Appearances since 1989: 12th time this year
Best Result: 4th in 2002
Worse Result: 12th in 1994

Overall:
1990: 9th
1991: 5th
1992: 6th
1993: 6th
1994: 12th
1995: 5th
1997: 6th
2002: 4th
2003: 6th
2004: 11th
2005: 5th
Bands taken at Contest: Sellers International 1990 to 1995 and 2002 to 2006. Fodens Courtois in 1997.
---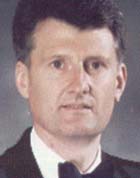 Ian McElligott
Ian McElligott was born in Yorkshire into a musical family; his mother, a concert pianist and father, a percussionist. At the age of seven, Ian commenced studying the trumpet before undertaking professional tuition with Jack Mackintosh, Denis Wedgewood and the legendary John Wilbraham.

In 1974, Ian joined the Army as a professional trumpet player. Later, he successfully completed a three-year course in advanced music studies at the Royal Military School of Music, Kneller Hall. Upon graduation, he won awards for arranging and compositional skills, choral works, conducting, and academic achievement. Additionally, he became an Associate of the Royal College of Music, London and Licentiate of the Royal Academy of Music, London.
By 2000, Ian had risen to the rank of Major, and upon completion of a particularly successful and rewarding career as a Service musician, he relinquished his final appointment as the Director of Music to the Band of Her Majesty's Coldstream Guards.
As a professional musician, Ian continues to receive commissions for compositions and arrangements, which include writing for the BBC. He conducts the Staines Band following its recent promotion to the championship section of the brass band movement, and receives invitations to conduct other ensembles.
In July 2002, Ian was delighted to accept the appointment of Professional Conductor to the Brighouse & Rastrick Band. He immediately enjoyed success - leading them to 4th at the 2002 British Open and 5th place in the National Championships a month later.

Masters Record:
Appearances since 1989: 3rd time this year
Best Result: 4th in 2003
Worst Result: 18th in 2004

Overall:
2003: 4th
2004: 18th
Bands taken at Contest: Brighouse and Rastrick in 2003; JAG Mount Charles in 2004; Desford Colliery in 2006.
---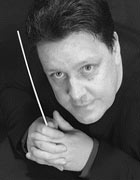 Andrew Duncan
Andrew Duncan was born in Glasgow in 1962. After taking up trombone aged 11, Andrew joined the West Calder and then Whitburn Junior Bands on Trombone, Euphonium and then Tuba. Andrew was a member of Whitburn Band for many years and studied at Napier University before moving to London to study at the Guildhall School of Music, where he was taught by James Andersen.

In 1984, Andrew was appointed the Principal Tuba with the Halle Orchestra, a position he held for 16 years. During his time with the Halle, Andrew travelled the world and, in 1998, gave the World Premiere performance of John Golland's Tuba Concerto at the Bridgewater Hall, Manchester. He has also played with many leading British Orchestras and with London and Halle Brass. Andrew has been a tutor at the Royal Northern College of Music, The University of Salford, Chethams School of Music and Huddersfield University.

While playing with Halle, Andrew developed his arranging and composing skills. In 1994 Halle gave the premiere of his Concerto for Trombone, written for Andrew Berryman. After this, he became a regular composer and arranger with Halle. Andrew's pieces for Brass Bands are played and recorded all over the world and he won the "Best New Composition"at the Spennymoor Brass in Concert Championships for five consecutive years (1996-2000).

Andrew is in constant demand for Conducting and Adjudicating. He was the Musical Director of the Hepworth Band from 2000-2001. He was appointed as Principal Conductor of Whitburn Band in 2003 following his phenomenal success with the Band, which has seen them win the West Lothian Festival Contest and gain a historic second place at the British Open Championships in Birmingham.

Masters Record:
Appearances since 1989: 2nd time this year
Best Result: 14th in 2004
Worst Result: 14th in 2004

Overall:
2004: 14th
Bands taken at Contest: Thoresby Colliery in 2004; Whitburn in 2006
---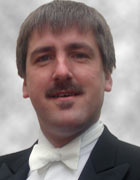 David Stowell
David began his career at the Royal Military School of Music and on leaving HM Coldstream Guards, furthered his studies in London and Boston. He continued to work with several leading orchestras including the City of Birmingham Symphony Orchestra, a highlight being the performance of a new work with the Royal Liverpool Philharmonic Orchestra at the Royal Albert Hall in the presence of Her Majesty The Queen.
In the Brass Band field he has conducted many bands including the Black Dyke Band, Kennedy Swinton and GUS.
Following an opportunity to score a drama production in America (The Lake. 1987), David has worked as a composer on many television and radio productions including 'A Christmas Carol' 1990; 'The Letter' 1991; 'Anne Boleyne' 1993; 'All Talk' 1998; 'Out of Time' 2000; 'Unbeliever' 2001; 'IceBound' 2002; 'The Snow Crystal' 2003.
Amongst his most recent commissions are music for the TV series 'The Witches' and two dramas - one for radio, and a major TV series to be screened over Christmas. David has just completed a major Ballet score for the 'Nanse Noir' company. He is married to the Cellist, Helen Barber who gave the Premiere of his Cello Concerto in 1995.
Masters Record:
Appearances since 1989: 4th time this year
Best Result: 9th in 2004
Worst Result: 19th in 1995

Overall:
1995: 19th
2004: 9th
2005: 17th
Bands taken at Contest: Flowers in 1995; Travelsphere Holidays (GUS from 2006) from 2004 onwards.
---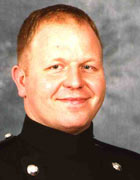 David Barringer

David Barringer was born in Rotherham, South Yorkshire in 1973. His musical upbringing was in Brass Bands and he quickly progressed through the instruments stating on Cornet aged 7 and settling on the Tuba aged 11. He played with some of the UK's top Bands and was Junior Slow Melody Champion of Great Britain for two years in succession.

In September 1989 David left school and joined the Army Junior School of Music. He subsequently attended the Royal Military School of Music, Kneller Hall between January 1991 and December 1992. He joined the Coldstream Guards Band in January 1993 and toured all over the World with them, including a three-month coast to coast tour of the United States and Canada, as well as playing in most major concert venues in the United Kingdom.

During his time with the Band he furthered his interest in Brass Band conducting and spent two years as Resident Conductor of the famous 'Flowers' Brass Band. After winning the London heat of the 1998 Young Conductor of the Year Competition, he went on to be runner up at the National Final. He then went on to represent Great Britain at the inaugural European Conductor of the Year competition in the year 2000.

He was selected for the prestigious Student Bandmaster course at Kneller Hall in the summer of 2000 and on completion of his course, he was awarded a Bachelor of Music (Honours) degree. On promotion to Warrant Officer Class One he had the honour of being appointed as Bandmaster to The Band of the Light Division in Winchester in July 2003 where he currently serves.

In the past two years David has worked on several projects with the SWT Woodfalls Band and in April 2005 was recently appointed Musical Director. He is married to Emma and has a son, William.

Masters Record:
Appearances since 1989: 2nd time this year
Best Result: 8th in 2000
Worst Result: 8th in 2000

Overall:
2000: 8th
Bands taken at Contest: Flowers in 2000; SWT Woodfalls in 2006
---
Debutants: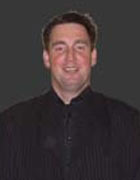 Erik Janssen
Erik Janssen was born in 1966 and became the Musical Director of the conductor of the band in 2000. He studied at the Sweelinck Conservatorium in Amsterdam, where he came under the teaching of Peter Masseurs and Danny Oosterman and gained a Doctorate in the Trumpet.

He has also been associated with Brass Band Schoonhoven, Noordholland Concert Brass and Zaandijks Fanfare Corps. He has also performed with the Netherlands Philharmonic Orchestra, National Jeugdorkest, Netherlands Studenten Orchestra, Amsterdam Wind Orchestra as well as a selection of diverse musical groups and Big Bands.

---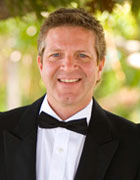 Howard Taylor

Howard Taylor started his musical career in the Salvation Army in the South West of England, learning the cornet from a very early age. He progressed to become Principal Cornet of the Plymouth Exeter Hall Salvation Army Band and Youth Band conductor at the age of only 17. In 1985 he joined Championship section Bodmin Town Band of Cornwall and soon took up the position of Principal Cornet and Deputy Conductor.
After a spell in Australia and NZ, Howard, a former Sales Engineer with British Gas took over the Baton at Bodmin Town in 1993 leading them to be judged South West Champions and Cornish Champions 3 years in succession. Howard's last playing engagement in the United Kingdom was at the Royal Albert Hall with the Welsh Champion Band, Tredeger before moving to New Zealand in 1997. His appointment to Musical Director of Waitakere Band saw him take them to the NZ Nationals that year, winning 2 out of the 3 sections.

In 1999 they won every stage event becoming the New Zealand National Champion Band, and then went on to take the Shell Band of the Year Concert Title. During Howard's leadership Waitakere were crowned Auckland Champions for 3 years in succession and awarded the "NZ Band of the Year" in 1999, 2000 and 2001.
2002 saw Howard move to Brisbane, Australia where he was appointed Musical Director of Brisbane Excelsior. Since being in charge he has seen the band win the Queensland Championships in 2002 & 03, the NSW Championship 2003 and the Best of Brass Entertainment Competition.
Starting a 2nd band "Windsor Brass" in 2003, Howard led them to their first Contest success in D Grade and the band has since been regraded to C Grade and then to B Grade all within the space of 6 months. He has now taken on the challenge of building a Junior Band in his spare time.
---
At present we do not have biographical details of either Jason Katsikaris or Geo Pierre Moren