Music Composition - What is an arrangement?
12-May-2006
Tim Paton takes a look at the tricky question of what exactly constitutes an arrangement of an original work.
---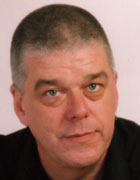 When I was teaching GCSE Music, for the composing element, the syllabus said "original compositions and/or arrangements".

I would tell my students that a transcription would not earn them many marks, it had to be a proper arrangement. By this, I meant using someone else's material as a basis for their own music, a kind of re-composition. I am not aiming to redefine anything here. I would say that by now, we can differentiate between a transcription, "adaption of a piece of music for another medium", and an arrangement, "free treatment of the material", (Oxford Dictionary of Music). So, what is an arrangement?
Many established composers have written popular works using someone else's theme, "Variations on a theme of Haydn" by Brahms for example, or the second movement of "Serenade for Strings" by Tchaikovsky, where he used the melody of a Russian folk song. These are not arrangements however, they are original compositions, where the composer has used another theme as the basis. Two examples of this in the brass band repertoire are the "Paganini Variations" by Philip Wilby, and the "Purcell Variations" by Kenneth Downie.

So, an arrangement is not an original composition, however, a good arranger will need to have the necessary skills to compose an arrangement, whether it be a lavish piece like "Disney Fantasy" by Goff Richards, an imaginative arrangement like "Spiritual Sounds" by Alan Fernie, or a well known tune like "Li'l Darlin" arranged by Philip Sparke.

I would like to concentrate on three important skills needed to produce a musical arrangement, Orchestration, Aural ability and Creativity. These skills all compliment one another of course, but I will use some examples which emphasise each one in particular.

The most popular orchestral version of "Pictures at an Exhibition" is that of Maurice Ravel. He orchestrated a piano piece by Mussorgsky. A piece of piano music is written for one pair of hands, playing an instrument with one tone colour and less acute dynamics. To transfer this to a large ensemble, with multiple tone colours, dynamics and articulation is a major task. The orchestrator has to use many skills, sometimes changing lengths of notes, means of attack, rhythmic sequences and many other things, not to change the original music, but to emulate and enhance it.

To orchestrate from piano to brass band, or to arrange from symphony orchestra to brass band, contains, in my opinion, some additional challenges. The brass band has a limited range at the top end, so the arranger has to deal with adapting such things as high violin, flute and piccolo parts. In piano music, there is a lot of high note work which goes above the top end of the band's solitary soprano cornet. Another challenge is tone colour. In the brass band, differences in tone colours are far more subtle.

One of the most innovative people in this area, orchestrating piano and orchestral music for today's brass band, is Howard Snell. I must also mention how impressed I was to hear the complete "Planet Suite", by Gustav Holst, arranged for brass band so convincingly by Stephen Roberts.

That was a look at orchestration. I will give you an example of an arrangement for brass band, which I feel is a prime example of Aural ability, Darrol Barry's arrangement of "Bohemian Rhapsody". Darrol had to aurally transcribe improvised guitar solos and obligato, (or guitar licks and fills as they are known in jazz and popular music). He also had to transfer a rock song and screaming guitar to brass band successfully. An arranger does not always have any written music to work from.

In the case of a traditional melody, a local song or a folk song, the arranger only has his/her musical memory. The melody is in their head, their job is to put it onto paper, harmonise it, add interesting rhythms and bass lines, style, variations and so on, in other words, to compose an interesting piece from a single melody.

In the case of popular songs, or instrumentals, sheet music may not always be available. The arranger is often working again from his/her musical memory, or a recording.. If sheet music is available, it usually contains the melody, chord symbols, and a sketchy piano part. What the recording and/or the sheet music usually do not contain is alternative harmonies, interesting rhythms and bass lines, obligato and countermelodies, and all the other things which go to make a good arrangement.

So, the arranger we are looking at must be able to orchestrate and have good aural ability. We now come to the important third element, Creativity, the skill which differentiates between the arrangement which is good, bad, or just indifferent.

Every year the Last Night of the Proms features an arrangement of the famous hymn "Jerusalem", arranged by Sir Edward Elgar. He took a traditional hymnal harmonisation by Parry, and transformed it into a magnificent orchestral arrangement. Let us look at three well known brass band arrangements. My first example is the Euphonium feature by Gordon Langford, "Blaydon Races".

This is a simple traditional melody. Using his creative skills, Gordon takes this melody and presents us with variations, different moods, and an element of familiarity. It is quite usual for a good arranger to use elements of familiarity in their music, especially if they want it to be entertaining. With experience, an arranger will be able to use musical cliches which cover moods of excitement, humour, sadness, and also musical styles. Goff Richards has done this with "Marching through Georgia". If you did not know what it was, and heard the opening bars, you would think, "have I heard this before?".

The similarity to the opening of "St Louis Blues" made famous by Glenn Miller is no accident I am sure, neither is it because Goff could not think of anything else to do! It is clever and creative, and takes us into another amazing arrangement based on a simple, traditional, well known melody.

Before I give my final example of a brass band arrangement, may I digress to an LP record featuring the band of the Irish Guards. This was recorded in the 1960's, entitled Marching with the Beatles. It was arranged by Keith Wilkinson, a brilliant writer of TV music. Every Beatles song was a pastiche of another well known piece of music. One example is the song "From me to You". This was skilfully arranged to imitate "Musical Clock" from the "Harry Janos Suite" by Zoltan Kodaly.

My final example of a brass band arrangement overflowing with creativity, is another Beatles song, "Ticket to Ride", arranged by Alan Fernie. Here, Alan has taken a song, and created a piece of music which illustrates the title. We hear the steam engine starting off, then it picks up speed, and for the duration of this arrangement, we are passengers on this train journey, complete with all the relevant effects, such as the familiar train siren, eventually arriving at our destination.

I feel that it is important to remember that what makes a good musical arrangement, is not whether we like the piece or not. I am sure that there are some good arrangements where the arrangers themselves may not have liked the piece at all, but used their well honed skills to present us with something fresh and enjoyable.
Tim Paton