2006 Spring Festival - The Adjudicators
9-May-2006
Six men, good and true will make the decisions this weekend, although we don't knw as yet what combinations they will be in. Have guess though...
---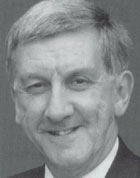 Malcolm Brownbill
Malcolm Brownbill has more than 40 years involvement as player, teacher, conductor and adjudicator within the band movement. His wide musical experience has involved brass and military bands plus orchestral and choral work.
Originally staring to play the cornet in the Salvation Army, he became solo cornetist with several bands, and has conducted brass bands with prolific success since 1974, winning many prizes at all levels.
He is a former Police Inspector and Musical Director of the Merseyside Police Band, completing over 20 years in a position that involved him organising and directing many highly prestigious engagements. At the same time Malcolm has been professional conductor of such bands as Wingates, Cory and Laporte Industries. He has also proved over the years to be a very successful instrumental teacher and many of the young people who benefited from his guidance are now playing with our finest bands.
His experience as an adjudicator is widely appreciated. Malcolm has officiated at numerous prestigious events throughout the UK, including Area contests and National Finals. A council member of the National Youth Brass Band of Great Britain and a member of the British Federation's approved Adjudicators Panel, he holds the position of Public Relations Officer for the Association of Brass Band Adjudicators
---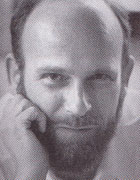 Dr. Michael Ball

Michael Ball was born in Manchester. He was a Vaughan Williams Trust Scholar at the Royal College of Music where his teachers included Herbert Howells and Bernard Roberts studying composition, piano, harpsichord, accompaniment and conducting. In his final year he was invited to participate in masterclasses with Nadia Boulanger and was awarded all the major composition prizes of the College, including the Octavia Travelling Scholarship which he used to study with Franco Donatoni in Italy. There he also attended masterclasses with Luciano Berio and Gyorgy Ligeti.

He has written within all main areas of composition and fulfilled many major commissions, including five for the BBC. His music is regularly played and broadcast in the UK and, increasingly, in the USA and Europe. In recent years he has contributed substantially to the repertoire for both wind and brass, including a number of contest pieces for the latter.

These include "Frontier!" – first used for the 1987 European Championships, later for the 1991 and 2000 UK National Championships; "Midsummer Music" for the 1998 Nationals; plus "Whitsun Wakes" and "Ceremony" respectively for the 1997 and 2000 British Open Championships. His work has been used on three occasions for the National Youth Championships – "Chaucer's Tunes" in 1999, "An English Suite2 in 2000 and "A Cambrian Suite" in 2002.

In 2001 he became a Doctor of Music and among the several works submitted for this degree were two of his larger pieces for brass band. In addition to his writing and teaching activities, he is also regularly active as an adjudicator and examiner and lives and works in Dublin.
---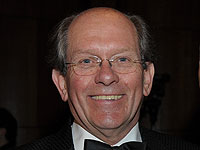 Frank Renton

Born in 1939, Frank was brought up in Yorkshire. He began to study the piano at age seven, and had his first trumpet lesson on his tenth birthday.

Frank first earned a living as a professional trumpet-player, gaining conducting experience where possible. In 1967 he won a Competition for Young Conductors at the Edinburgh Festival. Appointments followed in Germany and in Singapore, where he conducted the first performances of the country's fledgling symphony orchestra. He also worked throughout the Far East.
After his return to England in the mid-70s, Frank variously ran a music school in York, played with Versatile Brass, and eventually began working with the BBC Concert and Radio Orchestras. He also worked with the famed Grimethorpe Colliery Band.
In 1985 Frank returned to London to become Principal Conductor of the Royal Artillery Orchestra, London's oldest professional orchestra. For three years Frank and the Orchestra toured the country giving concerts in venues large and small, and to all kinds of audiences.
In 1988 he was appointed Principal Conductor of the British Concert Orchestra after critically acclaimed recordings with the American soprano Carol Vaness. He also began to broadcast regularly on BBC Radio, writing and presenting his own musical programmes. In 1992 he made the decision to concentrate entirely on conducting and broadcasting.

He is a member of the Worshipful Company of Musicians, and in 1989 became a Freeman of the City of London.

He remains one of the leading freelance Musical Directors in the UK, working with many of the very best brass bands in the country, whilst his high profile presentation of BBC Radion 2 Listen to the Band has given the programme new life and vitality.


---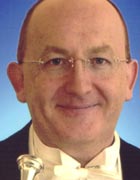 Steven Mead

Steven Mead is today considered one of the best professional euphonium soloists, having turned professional 12 years ago after a successful amateur career with some of the top British Brass Bands and as a full time music teacher.

He is currently principal euphonium with the Brass Band of Battle Creek (USA), but previously enjoyed this role with four of the finest British brass bands: Sun Life, Desford Colliery Band, Rigid Containers and the CWS Band in Glasgow (1996 British champions). On two occasions, 1986 and 1993, he won the prize for best soloist at the BBC's "Best of Brass" competition. He was a member of Desford Colliery Band when they won the National Brass Band Championships for three years running (1987- 89).

Steven is much in demand both as a soloist and teacher all over the world, seeking to promote and develop the euphonium whilst at the same time encouraging young people to take up this versatile instrument. In the United Kingdom he presently teaches at the Royal Northern College of Music (Manchester), the Royal Scottish Academy of Music and Drama (Glasgow), in addition to giving private lessons. Steven has been responsible for the development of a new teaching methodology for the euphonium in many countries outside the United Kingdom.

Three times Artistic Director of the National Tuba/Euphonium Conference, Steven founded the British Tuba Quartet eight years ago - one of the most popular Brass ensembles in Europe, thanks to its combination of technical skill and fun. To date he has released some 20 albums as a soloist with pianoforte, brass quartet and symphonic bands.

The rich expressive approach to musical performance has been admired by professional musicians around the world and as a result Steven is performing increasingly with orchestras and chamber ensembles in addition to brass and wind bands. Steven plays exclusively on Besson Sovereign instruments and with a mouthpiece designed with the famous Denis Wick - the SM3.
---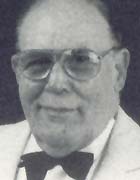 Geoffrey Whitham

Geoffrey Whitham was born in Queensbury, in the heartland of brass banding, and started playing with the Black Dyke Junior Band at the age of 11 on the euphonium. After a year with the band he moved to the Canal Ironworks Band and returned to Black Dyke Mills Band on baritone at the age of 15. He later took over the solo euphonium position at the age of 18 and held this position for 13 years.

As a player he was regarded as one of the greatest players of his generation, whilst his performance as solo euphonium during Black Dyke's win on "Le Roi D'Ys" at the Royal Albert Hall in 1959 has become the stuff of legend. Besides his work in the brass band world he also gained considerable experience playing tenor and bass tuba with some of the country's leading orchestras including the Liverpool Philharmonic, the City of Birmingham and the Halle, where he played under the famous Sir John Barbirolli.

Following this period he took over as bandmaster at Black Dyke and in 1966 he was appointed as Musical Director of the Hammonds Sauce Works Band (the now Yorkshire Building Society) and this was the start of another period of high profile success in the banding world. He was the Musical Director there for 18 years during which the band won prizes at the British Open and many other leading contests in the UK.

After leaving the band he conducted the James Shepherd Versatile Brass for a short period before returning to Hammonds Sauce to direct them for another 5-year period in 1988. During this time the band won the Grand Shield contest, came second at the British Open and became the first band to complete a tour to Lithuania.

Although now semi retired he is stil busy passing on his expertise and advice to numerous bands and players. He was for some time the co – conductor of the "Kings of Brass". In 1979 he was awarded the Iles Medal by the Worshipful Company of Musicians for his outstanding contribution to the brass band movement, and in 1999 he received the All England Masters Dedicated Service Award.
---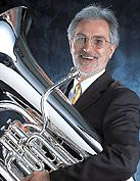 James Gourlay

James Gourlay was born in Scotland and began to play in his local brass band at an early age. He took part in numerous solo competitions at that time and soon became Scottish Champion at junior and open levels. After studying at the Royal College of Music James Gourlay became principal tuba of the City of Birmingham Symphony Orchestra where he remained for four years. There followed posts in the BBC Symphony Orchestra and the Orchester der Oper in Zürich where James worked with most of the World's top conductors.

As a soloist and chamber musician, James Gourlay has won international acclaim. He is a former member of the Philip Jones Brass Ensemble and has toured the World performing concertos with major orchestras and giving countless recitals. He has also broadcast Harrison Birwistle's 'The Cry of Anubis' with the BBC Philharmonic and has recorded three CD recordings, which cover all of the major works for tuba. James is a featured artist for both the Doyen and Polyphonic labels for whom he has recorded as a soloist and as a conductor of wind and brass bands. He has also recorded the Gregson and Vaughan-Williams concertos for the ASV label.

James Gourlay has always had a strong commitment to new music and has given premières of works by Bingham, Gorb, Gilbert, Lachenmann, Gregson, Horovitz, Sparke, Penderecki and Newton to name but a few.

James's conducting career is as active as his solo playing. He has appeared as a guest conductor with both wind and brass ensembles all over Europe and as far away as Brazil. He is a regular guest conductor of the National Youth Wind Orchestra Great Britain and has conducted all the UK's top Brass Bands. He has made a number of recordings with the RNCM Wind Orchestra and is the Musical Director of the Brighouse and Rastrick Brass Band.

Currently, James Gourlay continues his lifelong dedication to music education with guest-teaching engagements in Lyon, Weimar, the Eastman School of Music, the Juilliard School and the Hong Kong Academy for Performing Arts. He is Head of Wind and Percussion at the Royal Northern College of Music, where he been awarded an honorary Fellowship.