2006 European Brass Band Championships - Introduction and predictions
25-Apr-2006
4BR looks forward to the the Championship Section contest. Can Black Dyke retain their title or will it go to one of the other nine contenders.
---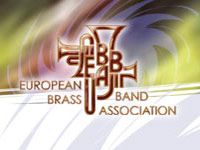 It is not often that the very best bands in Europe simultaneously qualify for these Championships, such are the ups and downs of the qualification process, but aided by some fine performances by top class bands at their respective National Championships and a little helping hand from EBBA the 29th Europeans have a line up as strong as at any time in the competitions history.

It is a mouthwatering prospect: Black Dyke as reigning champions will have to fend off challenges from the likes of last year's runners up BAYV, as well as the perennial threat of Brass Band Willebroek, a resurgent Leyland, an immensely powerful Eikanger, the ambitious Soli Brass, vastly improved Lyngby Taarbeak, dangerous Brass Band Fribourg and determined Newtongrange. Oh, and just to make matters even more interesting, YBS – a band that hasn't been defeated at the contest since 1998.
It may also be the last time that such a field actually qualifies for the contest too. The process of getting to the contest has remained fairly untouched since the 1978, but in the last year there have been some changes that may determine the way in which the make up of the contest looks in future.
Whatever the rights and wrongs of the decision to allow the YBS Band back to the contest were, the fact is that EBBA itself invoked their own rule book to enable them to compete. Initially they vetoed the bands request to compete, but an amended ruling allowing for up to 12 bands to compete at the contest on the recommendation of its own Music Commission and Executive Committee ensured that initial decision was by passed at a later date. It is this ruling that could have far reaching effects.
Depending on possible result scenarios, EBBA could be looking at the 12 band rule once more to fill the compliment of competing bands – year after year.
Its rule book now states: "If the number of entries in the Championship Section is less than 12, the number of bands invited to compete in the Championship-Section invitations may be issued by the EBBA to bands in the following order:

I. A band proposed by the EC on an experts' report from the MC of EBBA.
II. The number of bands in each section can be adjusted by the EC of EBBA on an experts' report from the MC of EBBA.
III. The total number of bands in the Championship-Section and the B-Section shall not exceed 18 bands.

Given there are only 10 bands competing this year, then the prospect in future of 'invitation' bands who are willing, and are able to afford to compete is now a very realistic prospect. That's for another day though. Back to Belfast.
Of the ten bands that are here this year at least six will travel with realistic hopes of returning home crowned as European Champions. Even the other four will fancy their chances of causing an upset or two over the two legs of what promises to be an intriguing contest.
Much of course depends on the own choice selections the bands have made, and this year there is an equally intriguing mix of music on offer. No Wilby this time, but plenty of Sparke, Graham and Pickard with an additional mixture of de Haan, de Meij and very interestingly, Downie.
All these choices promise fantastic musical spectaculars as bands go all out to impress the judges and the audience with tour de force performances. One thing is for certain though – and that is that all of them will be in complete contrast to the set work, Ian Wilson's atmospheric, elegant but quite sombre 'Seascapes with High Cliffs'. It is a piece that certainly will ask a great deal of the bands and will demand a great amount of subtlety in approach and execution. The judges on Friday will have a very difficult task indeed to ensure they put the best performances in the right order, for if they get that wrong, Saturday could become a lottery.
The reigning champions, Black Dyke will of course be confident, but after the spectacular selection of Journey to the Centre of the Earth last year, what own choice selection will they use to help retain their crown this time around?
The band was on superb form at Bradford and reports suggest they are currently blowing red hot, so can they repeat their triumph of last year? One thing is for sure – they will surely be in the mix come the results if they do and with a settled line up that can approach any type of music with a secure degree of mastery they could well be the band to beat.
Buy As You View though will be ever more determined to stop them. It is now 26 years since they last took the European title, and in the past few years they have come close, very close in fact to doing it again. Last year they just fell short to an inspired Dyke, but even though they didn't quite play to their usual scintillating contest form at Swansea, they have the ability, the grit and determination to claim the title once more for sure. If they are on a roll, then they are like a musical juggernaut – almost unstoppable.
Eikanger Bjorsvik make a return to the contest for the first time since 2002 and after failing to retain their Norwegian National title earlier this year, they may not be back again until the contest takes place in Stavanger in 2008 (the 12 band rule not withstanding of course). On their day they can be a breathtaking band to listen to, full of technical brilliance and huge belief in their own abilities. They are however their own worst enemies at times especially when they forget to wear their musical hearts on their sleeves. If they click under Bjorn Sagstad though they could well be champions for a third time.
YBS has only lost the once at this contest – and that was under pretty controversial circumstances in 1998. They return this year, perhaps not quite the force of old on paper, but then, when it comes to this contest their brilliance at delivering two top notch performances in a row usually means the only paper they are accustomed to is the cheque that is presented to them as winners. They have an amazing record to defend and in their MD, an amazing musician to lead the defence. The spirit and the talent is there, and so too the desire. Not many people return to the biggest stage of all after a year away and return as winners – but then again, not everyone is like David King and YBS.
If there is to be an 'overseas' winner this year, then Brass Band Willebroek certainly has the credentials to become champions for a second time. They have an immense record of achievement at the contest, and only an errant ending to their own choice selection last year stopped them from challenging closer than they eventually did. Packed with talented players and fronted by one of the best MDs around in the banding world, they invariably deliver performances of the highest class. A band to be respected and feared even, if they play to form – and we think they will do just that.
Russell Gray has the Midas touch at present when it comes to National wins, but can he also make it European gold with Leyland this year?
The bands win at London was perhaps a bit of a surprise, but to be fair they did play extremely well and they are a band that can produce performances of the very highest class when the mood takes them. That mood certainly wasn't with them at the Regionals, but then again, it didn't need to be, and you feel that they are really determined to deliver another knockout blow here to claim a National and European double. The MD usually has something up his sleeve come big contests, and this could well be another of those occasions.
Lyngby Taarbaek are a band who have been making very controlled and steady progress at this contest over the last few years, and twelve months ago they showed that they were perhaps on the brink of becoming authentic challengers for the top prizes. The perennial champions of Denmark just need to produce two top quality performances together (the last two years they have fallen away after good starts), but with Ray Farr once more at the helm this could be the year that they do.
Switzerland always provides a strong contender, and this year Brass Band Fribourg and Arsene Duc should do just that. To win the Swiss National title takes a great deal of talent and hard work and if the band can produce the type of form they showed in doing that and also at this contest in 2003 they could well be in with a shout. When it comes to European competitions, another chap called Arsene is doing well isn't he, so why not Mr Duc and his team?
Scotland has yet to produce a European Champion (discounting Celtic of course) and 2006 may not be the year that Newtongrange end that particular record. In Allan Ramsay they have a very talented conductor and motivator and they also have a batch of high quality performers in the main solo seats. Form though hasn't been to good of late and they will need to really up the ante if they are to feature and make their third appearance one to remember.
Finally, Soli Brass who return to the European for the first time since 1991. In the early 1980s they were truly a band to fear and in their five previous appearances they can boast a runners up sport, a third fourth, fifth and sixth. Only a winners pennant is missing then, so can they do just that this year? Perhaps not, but they have shown fine form in getting here and a strong challenge is surely on the cards.
Only the one band can come away from Belfast as European Champions though, so who do we think it will be?
Given the two legged nature of the contest, class should tell. Allied to the ability to make the most of the set work and the ability to thrill and wow in the own choice we just think it could finally be the time for BAYV to end 26 years of waiting and bring home the title back to Wales.
It is a big ask though and just as easily the title could well head back to Yorkshire with Black Dyke or YBS, Norway with Eikanger or Belgium with Willebroek. And that's not discounting Leyland or Soli, Fribourg, Lyngby Taarbaek and Newtongrange.

4BR Prediction:
1. Buy As You View
2. Black Dyke
3. Eikanger Bjorsvik
4. YBS
5. Willebroek
6. Leyland
Dark Horse: Soli Brass