2006 European Brass Band Championships - The Composers
25-Apr-2006
Ian Wilson and Elaine Agnew are the two composers whose works will test the bands in the Championship and B Sections.
---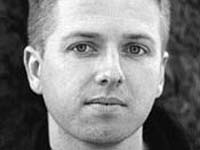 Ian Wilson:
Seascape with High Cliffs

Ian Wilson was born in Belfast in 1964 and obtained the first D.Phil in composition to be awarded by the University of Ulster which, in 1993, commissioned his orchestral work Rise in celebration of the tenth anniversary of its foundation.

His music has been performed and broadcast on six continents by artists such as the National Symphony Orchestra of Ireland, the Ulster, Belgrade Philharmonic and Norwegian Radio Orchestras, the London Mozart Players and the Irish Chamber Orchestra, the Artis, Vogler and Vanbrugh Quartets, Lontano and Avanti! ensembles, Catherine Leonard and Hugh Tinney. Works have been performed at many festivals including the BBC Proms, Venice Biennial, ISCM World Music Days, the Cheltenham, Spitalfields and Bath Festivals and the Ultima Festival in Oslo, where Running, Thinking, Finding for orchestra received the composition prize in 1991.

He has written over seventy pieces including a chamber opera, concertos for organ, cello, alto saxophone, violin (three), marimba and piano, orchestral pieces, seven string quartets, four piano trios and many other chamber and vocal works.

In 1992 Ian Wilson was awarded the Macaulay Fellowship administered by the Arts Council of Ireland, and in 1998 he was elected to Aosdana, Ireland's State-sponsored body of creative artists. From 2000 to 2003 Ian Wilson was AHRB Research Fellow in Creative and Performing Arts at the University of Ulster. His music is published by Ricordi London and Universal Edition
Here is some of the review's written about Ian's music:

Rewarding fare from one of Ireland 's leading young composers.
Ten years span the eight works on this disc, which reveals Ian Wilson (40 this year) as a composer of integrity, resourcefulness and (crucially) genuine communicative gifts.
You can hear all of those qualities in the two earliest works here, the piano piece BIG (1991) and the following year's Drive for violin and piano (originally for soprano saxophone). Even more striking are Lim (a beautifully proportioned 18-minute piano work adapted from the solo part of Wilson 's 1998 concerto for piano and strings, Limena) and Verschwindend (a virtuoso test piece commissioned by the 2001 Dublin International Piano Competition). I was also particularly taken with from the Book of Longing for violin and piano. Written in 1996 for Catherine Leonard, it derives its inspiration from the Biblical account of Christ's Temptation in the desert by Satan. Described by the composer as 'part showpiece and part mini tone poem', the music strikes a deliciously subtle balance between the spiritual and sensual.
These are exemplary performances from Hugh Tinney and Catherine Leonard, vividly recorded in the composer's presence at the Concert Hall of Limerick University. Well worth hunting down – as, for that matter, are two comparably rewarding anthologies of Wilson 's string quartets and piano trios on Black Box and Timbre respectively.
The Gramophone, November 2004


Familiar for his String Quartets and Proms commission Man O'War, Irish composer Ian Wilson has been a name to watch almost from the moment he finished his studies. Now pianist Hugh Tinney and violinist Catherine Leonard present a fascinating retrospective of Wilson 's changing voice…The tension between cool clarity and an almost Ravelian sensuality links the works, played with admirable transparency by Leonard and Tinney. Excellent. (Four stars)
The Independent May 23rd 2004

In spite of the varied surface finishes, what stands out on this CD is the underlying romanticism and also the consistent sensitivity and polish of both performers. (Four stars)

The Irish Times, 20th August 2004
---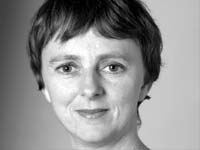 Elaine Agnew:
Little Christmas

Elaine Agnew was born in Kilwaughter, Co. Antrim. She studied music at Queen's University, Belfast and composition at the Royal Scottish Academy of Music and Drama with James MacMillan.
Her vocal, instrumental and orchestral works have been performed and broadcast throughout Ireland, the UK and Europe, as well as Eastern Australia, Thailand, Vietnam, Canada, the US and Argentina by artists such as the Scottish Chamber and Ulster Orchestras, pianist Angela Hewitt, violinists Isabelle Faust and Catherine Leonard, the Kaunas Chamber Choir, Lontano and conductors Takuo Yuasa and Thierry Fischer.
Her orchestral works include a double violin concerto, 'Sixth of January', for the Irish Chamber Orchestra, 'Slasp', commissioned by BBC Radio 3, and 'Albert's Clock' for the 2002 Queen's Belfast Festival. As one of Ireland's leading music educationalists, she recently completed 'Music from the Mouth', a music education commission initiated by the Cross Border Centre at Dundalk Institute of Technology.
Recent premieres include 'Blessed' by the European Union Chamber Orchestra at the 2005 Queen's Festival, while future premieres include 'Seagull' at the 2006 AXA Dublin International Piano Competition, a test piece for the 2006 European Brass Band Championships, and a major education Commission for the European Union Chamber Orchestra.
In 2006 Elaine Agnew will be a featured composer during the RTÉ Horizons series in the National Concert Hall, and in August 2006 the National Youth Orchestra of Ireland will tour 'Straight to the Point' in Finland.
(biography © Contemporary Music Centre, Ireland)