2006 European Brass Band Championships - Adjudicators
25-Apr-2006
4BR looks at the men (no women this year) who will make the all important decisions to choose the respective European Champions.
---
Set Work and B Section:
Maurice Hamers
Maurice Hamers was born in 1963 and studied trumpet at the Conservatoire of Maastricht. He has directed winning performances in the Excelence CLASS AT THE Dutch National Championships on several occassions including conducting Brass Band Limburg to the National title in 1991 and 1993.
He directed Brass Band Limburg at the European Championships in 1992 in Cardiff where they 11th overall and again in 1994 where they came 3rd overall in Montreux. He has adjudicated at numerous musical festivals as well as directing mnay other ensembles, including the Navy Band of St Petersburg in Russia and the Royal Military Band of the Haye.
He has adjudicated at the European Championships in 2001 in the set work section.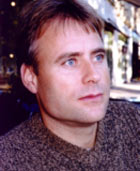 Torstein Aagaard Nilsen

Aagaard-Nilsen grew up in Kabelvåg on Lofoten (North-Norway). From 1986 to 1990 he studied at the university as well as at the conservatory of Bergen. From 1990 to 1994 he worked at this conservatory as a teacher of contemporary classical music. Furthermore, he was leader of the Autunnale-festivalen - (Music Factory and Autunnale), also in Bergen.

In 1992 and 1993 he arranged and composed for the Forsvarets Stabsmusikkorps Vestlandet - Norwegian Army Band, Bergen (NABB), writing, among other works, Arctic Landscape. In this period Aagaard-Nilsen wrote many works for wind band and brass band.

Aagaard-Nilsen works as conductor of various school- and amateur orchestras, and also as a teacher as the Manger Folkehøgskule. He founded the forum Av garde together with Ketil Hvoslef, Jostein Stalheim and Knut Vaage.

As a composer he has written for orchestra, chamber ensemble, choir, wind band and brass band. His test pieces Seid and Aubade – Dawn Song of the Fabulous Birds have both been used as the set work for the Championship Section at the European Championships.

Jappie Dijkstra
Jappie Dijkstra was born in 1955 and grew up in a brass band environment starting to play from a very young age. For many years he was principal cornet of many bands and conducted both in Holland and in Germany.
He has adjudicated at several brass band contests in Europe including the 1990, 1993, 1996, 1999 and 2001 European Championships. He frequently travels abroad to conduct, adjudicate or lecture on brass band subjects.
He is an active member of EBBA and is the head of the Music Commission for the organisation.
---

Own Choice Section- Championship Section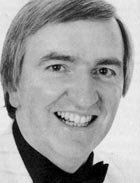 Goff Richards

Born in Cornwall, he studied at the Royal College of Music and Reading Unversity, embarked on a carreer as a composer, arranger and conductor.
His works have been performed by the King's Singers, the Swingle Singers, various BBC Orchestras, Huddersfield Choral Society, London Brass, Evelyn Glennie, Benjamin Luxon and leading brass and military Bands.
He writes extensively for BBC Radio and Television. Amongst many commissions and ar-rangements, BNFL, Brighouse & Rastrick and the Fodens (Courtois) Band have each produced a CD featuring his music. From 1976 – 1989 Goff Richards lectured in arranging, and directed the Jazz Orchestra at Salford College of Technology. In December 2002 he was awarded an honorary Doctor of Letters degree by the University of Salford.
As an adjudicator he is widely travelled, having judged various British National Brass Band Area Contests and Finals, the European, Australian, New Zealand and Dutch Brass Band Champion-ships and numerous Band Contests for BBC Radio and Television. He maintains his West Country links as President of the South West Brass Band Association and Music Advisor of the Cornwall Youth Brass Band. Goff Richards had recently competed his third period as External Examiner for the University of Salford.

Paul Young
Paul Young was born in London in 1954. Paul commenced his music making on the cornet with the local Salvation Army Band where his father was both his teacher and Bandmaster. In his teenage years he studied cornet with George Thompson at the Gimethorpe Colliery Band.

Paul was also a member of the Enfield Citadel Band for four years playing solo cornet. On leaving school he gained a place at the Royal College of Music studying principally with David Mason.Whilst at College he worked for the National Theatre in London and began a free-lance career which has continued.
Paul has played with many of the major orchestras in the UK and Ireland. For the past 27 years Paul has been the Principal Trumpet with the Ulster Orchestra and on many occasions he has appeared as soloist, most notably at the Hong Kong Festival in the summer of 1999. He has performed as soloist in the Belfast Festival, for BBC Radio 3, Radio Ulster, RTE and Lyric FM.
Paul is also a member of Ulster Brass Quintet with whom he has travelled extensively throughout Ireland.
He is actively involved with the Orchestra's Education Programme for schools. Paul also teaches at Queens University and the University of Ulster.
Paul regularly "guests" with bands and most recently was a member of Ransomes Band.

Blaise Heritier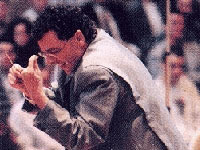 Blaise Heritier was born in 1962 and at an early age studied piano and percussion. He studied at the Conservatoire of Lausanne in Switzerland and in 1985 gained the Certificate of Musical Direction as well as professional diplomas in both 1990 and 1991.
He has been the Director of many ensembles, including the Fanfare of Thierrens, La Lyre de Vevey as well as the brass band l'Ensemble de Cuivres Jurassien. In 2005 he was the Director of the Corps of Music of de la Ville de Bulle. His musical experience is wide and varied and he has written extensively for many different ensembles including jazz, dance, circus and piano. He is a member of the commission of the Association of Swiss Musicians.
Other adjudicators for the event include:
Kenneth Downie, Jan van der Roost, Ian Wilson and Olivier Waspi for the European Composers Competition.