2006 North American Brass Band Championships - Honors Section
29-Mar-2006
4BR looks at the bands taking part in the Honors Section at the Championships, which equates to the First Section back here in Blighty.
---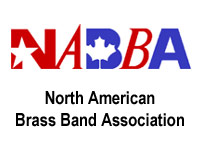 Honors Section:


Venue: Robinson Theater
Time: 2:35 – 5:15 pm







---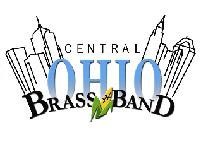 Central Ohio Brass Band
Conductor: Jessica Sneeringer
http://www.centralohiobrass.org
Principal Players:
Soprano: Julie Vish
Principal Cornet: Greg Weber
Repiano: Chris Dekay
Flugel Horn: Andy Seymour
Horn: Jen Kirby
Baritone: Laura Wright
Trombone: Todd Seymour
Euphonium: Bruce Carlson/ Steve Bigley
EEb bass: Sean Maloney
BBb bass: Matt Zuehlke
Percussion: Scott Geyer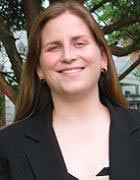 Recent Form at NABBA Championships:
2005: 2nd (Honors)
2004: 5th (Honors)
2003: 4th (Honors)
2002: 3rd (Honors)
2001: 5th (Honors)
COBB is the most experienced band in this section at the North American Brass Band Championships. However, as MD Jessica Sneeringer pointed out, once on stage "everybody is on equal footing." The band will play well, but other bands may play better. Their result may also come down to the performance of some of the key soloists in their band.
---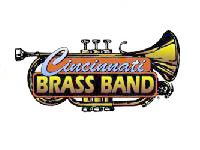 Cincinnati Brass Band
Conductor: Anita Cocker Hunt
http://members.nuvox.net/~on.jwclymer/cbb.html

Principal Players:
Soprano: Pat Counts
Principal Cornet: Bob Gray
Repiano: Steve Monroe
Flugel Horn: Jim Yost
Horn: Ron Lutterbie
Baritone: Ken Leslie
Trombone: David Haldeman
Euphonium: Mark Hensler
BBb bass: Ian Insko
Percussion: Carol Conover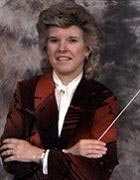 Recent Form at NABBA Championships:
2005: 3rd (Honors)
2004: 3rd (Honors)
2003: 1st (Honors)
2002: DNC (Hosted)
2001: 4th (Honors)
Cincinnati will be traveling one of the shortest distances to the contest (only about 80 miles). Whilst the band may talk most about playing in a quality venue and reuniting with banding friends, they definitely want to play their best and hope to show the other bands they can return to the top of the honors section.
---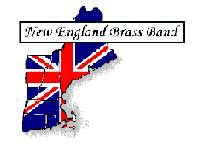 New England Brass Band
Conductor: Douglas Yeo
http://www.newenglandbrassband.org
Principal Players:
Soprano: Stan Whitlock
Principal Cornet: Terry Everson
Repiano: Charlene Piercey
Flugel Horn: Kevin Maloney
Horn: Isabel Tappan-deFrees
Baritone: Stephen Piercey
Trombone: Don Lucas
Euphonium: Leif Reslow
EEb bass: Mark Fabulich
BBb bass: William Conant
Percussion: DoraThea Kastanas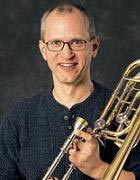 Recent Form at NABBA Championships:
2005: DNC
2004: 1st (Challenge)
2003: 2nd (Challenge)
2002: DNC
2001: 3rd (Challenge)

Doug Yeo has brought his New England Brass Band up from the Challenge Section this year to stretch the band a bit more. Doug has coordinated the effort to publish the errata for Spectrum (over 500 errors) so he obviously knows the test piece inside and out! He is well aware of the challenges in the Honors section, but being arguably the best musician in the section, one has to believe he'll bring his band prepared.
---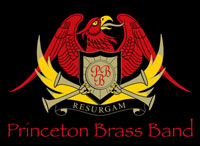 Princeton Brass Band
Conductor: Dr. Stephen Arthur Allen
http://www.princetonbrassband.org/
Principal Players:
Soprano: Flora Newberry
Principal Cornet: Dr. Gary Fienberg
Repiano: Roik Hockenberger
Flugel Horn: Amy Nelson
Horn: Elliott Moxley/ Jennifer Sorgatz
Baritone: Louis DeVizia
Trombone: Susan Moxley/ Peter Reichlin
Euphonium: Clearance Weber
EEb bass: Ronald Pokryska
BBb bass: David Rabinowitz
Percussion: Linda Docar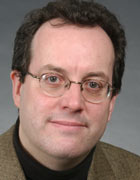 Recent Form at NABBA Championships:
2005: DNC
2004: DNC
2003: DNC
2002: DNC
2001: DNC
A bit of a wild-card here. Princeton Band will be contesting on the anniversary of their first concert. They have already begun its history by performing the U.S. premiere's of work's by Meechan and Bourgeouis. Dr. Allen brings a wealth of experience from his tenure in the UK, an enthusiasm for Vinter;s Spectrum and some solid players on the corner, but will one year be enough time to have built a solid ensemble from scratch?
---
4BR Prediction:

With two new bands in the section, the real question is will the new kids on the block take out the old guard. At the rate new bands have been taking NABBA by storm in recent years (James Madison most recently in this section) it wouldn't be surprising for Princeton to make their mark. However, it is often difficult for a band to take charge their very first year at competition. We'll look to Cincinnati to return to the top and New England (under Doug Yeo) to show they belong in this section.
1. Cincinnati BB
2. New England BB
Dark Horse: Princeton BB