2006 North American Brass Band Championships - Explorer Section
29-Mar-2006
4BR takes a look at the bands in the Explorer Section of the NABBA Contest.
---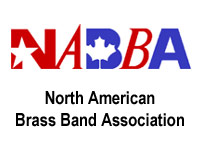 Explorer Section:

Venue: Stem Concert Hall
Time: 10:20am-12:10pm




---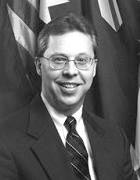 All Star Brass & Percussion
Conductor: Eric Aho
Website: http://allstarbrass.org/
Recent Form at NABBA Championships:
2005: DNC
2004: DNC
2003: 6th (Challenge)
2002: 4th (Honors)
2001: 6th (Honors)
As the adult bands have improved this group of 16-18 year olds has been out manned at competition. Add that to the lack of contesting experience for most of them now (an earlier start for NABBA competition has coincided with Ohio school solo competitions) and they could struggle once again.
---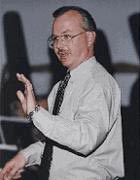 Brass Band of the Tri State
Conductor: Chip Lewis
Website: http://www.geocities.com/bbtsinfo/
Recent Form at NABBA Championships:
2005: DNC
2004: DNC
2003: 5th (Challenge)
2002: 5th (Challenge)
2001: 4th (Challenge)
The drop down a section may be a sound decision by this band. Recently they have struggled a bit to get players around the stands. However, with primarily the same core of players they have had in the past, they should be able to get a positive experience out of this years contest.
---
4BR Prediction:

Both bands dropped a section to have a more positive contesting experience. Whilst just handling the test piece proficiently and having a good performance may be paramount, only one of the two will be rewarded for the drop with a prize and that is likely to be the adult band.
1. Brass Band of the Tri-State