2006 North of England Regional Championships - Second Section
15-Mar-2006
Just the five bands take to the stage here hoping to overcome a very serious test of character let alone technique and musicianship.
---
Saturday 18th March
Adjudicator: Alan Fernie
Test Piece: Images of the Millennium – Howard Snell
Commences: 1.00pm
Draw: 11.45am

No photo? Please send a JPEG to: general@4barsrest.com stating the conductors name, your band, your region and section.
---
Cockerton Prize Silver
Conductor: G. Nicklin

Last Ten Years:
2005: 5th (G. Catherall)
2004: 7th (A. Taylor)
2003: 7th (G. Catherall)
2002: 2nd (G. Catherall)
2001: 6th (C. Lawn)
2000: 6th (C. Lawn)
1999: N/K
1998: 8th 1st Section (rel)
1997: N/K
1996: 2nd
Cockerton came away from Darlington last year in 5th place, and if they do that this year then it would mean they have come last. On a piece such as this though it will be a major plus point to all concerned if they make it through to the end bloodied but unbowed. Lets hope they do.
---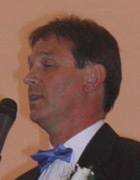 East Riding of Yorkshire
Conductor: John Kendall

Last Ten Years:
2005: 6th (A. Shipman)
2004: DNC
2003: 4th (T. Oldroyd)
2002: 9th (M. Davison)
2001: 3rd (T. Oldroyd)
2000: 9th Championship (rel) (T. Oldroyd)
1999: 9th Championship
1998: 5th 1st Section (prom)
1997: N/K
1996: N/K

The band formerly known as Aunt Bessie's return once more this year after not competing in 2004. A new MD faces a tremendous test here on this piece and like all the other competitors they will do well to get through intact. Lets hope they do too.
---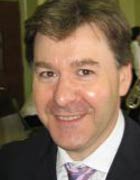 Lockwood Brass
Conductor: John Roberts

Last Ten Years:
2005: Winners (J. Roberts)
2004: Winners of Third Section (prom) (J. Roberts)
2003: Winners of Fourth Section (prom) (N. Barnes)
2002: DNC
2001: DNC
2000: DNC
1999: N/K
1998: DNC
1997: N/K
1996: N/K
Can Lockwood make it four wins in a row here this year? On paper they seem the best band to be equipped to tackle the immense test ahead and with John Roberts at the helm we are sure he will coax and encourage his band right through to the last note. Last year they went to Harrogate and came back in a very decent 8th place off an early draw. Favourites for us.
---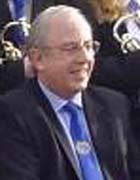 Murton Colliery
Conductor: Dennis Noble

Last Ten Years:
2005: 3rd in Third Section (prom) (D. Noble)
2004: 4th (D. Noble)
2003: 4th (J. Cook)
2002: 4th (P. Rosier)
2001: 8th (K. MacDonald)
2000: 8th (K. MacDonald)
1999: 4th
1998: 8th
1997: Winners 4th Section (prom)
1996: 3rd 4th Section
Dennis Noble has done some fine work with the band in the last couple of years and last year they ganed promotion after coming third and just missing out on a place at Harrogate. At Butlins they showed glimpses of their potential when they came 16th in a high quality field, but they could well feature here if they can just up their game.
---
Wansbeck's Ashington
Conductor: N. Stedman

Last Ten Years:
2005: 3rd (N. Steadman)
2004: 6th (N. Steadman)
2003: Winners of Third Section (prom) (N. Stedman)
2002: 5th (N. Stedman)
2001: 6th (C. Harris)
2000: DNC
1999: N/K
1998: 6th 2nd Section
1997: N/K
1996: N/K
A solid performance from Wansbecks last year saw them come 3rd and just miss out on a trip to Harrogate. They appeared at Butlins earlier this year and put in a decent show to come 15th against strong competitiors, so that will give them some indication of what they need to do here to qualify.
---
Past Qualifiers:
2005: Lockwood Brass, GT Group Peterlee
2004: Ellington Colliery, Felling
2003: Langbaurgh Brass, Houghton Brass
2002: Langbaurgh Brass, Cockerton Silver
2001: Westoe (STHCT), York Railway Institute
2000: Harrogate, GT Group Peterlee
1999: Yarm and District, GT Group Peterlee
1998: Rowntree Band, Greggs Bakery
1997: Cottingham, Greggs Bakery
1996: Carlisle St. Stephens, Cockerton Silver
1995: Broughton's Brass, Flookburgh
---
North of England bands at the Finals:

2005: 7th, 8th
2004: 8th, 9th
2003: 4th, 6th
2002: 5th, 12th
2001: 11th, 17th
2000: 11th, 15th
1999: 4th, 6th
1998: 3rd, 14th
---
4BR Prediction:

Although there are only five bands due to take part here it still has the making s of a decent enough contest. The test piece will be a struggle though and it may come down to Alan Fernie having to pick out the least worst performance. That may sound harsh, but that is what has happened elsewhere around the country.
Lockwood should have enough quality about them to secure another title, but who will join them at Harrogate may be harder to fathom out. Wansbecks Ashington should also return, whilst it will be a battle between Murton, Cockerton and East Riding of Yorkshire for that final podium place

1. Lockwood
2. Wansbecks Ashington
3. East Riding of Yorkshire
Dark Horses: Murton Colliery and Cockerton