2006 Welsh Regional Championships - Championship Section
15-Mar-2006
Can anyone stop Buy As You View from claiming their fifth title in a row and their 24th in total on a piece that should suit the Welsh – it is all about mining in some way isn't it?
---
Sunday 19th March
Adjudicator: David Read
Test Piece: Journey to the Centre of the Earth
Commences: After 4th Section
Draw: 1.00pm

No photo? Please send a JPEG to: general@4barsrest.com stating the conductors name, your band, your region and section.

---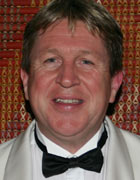 Abergavenny Borough
Conductor: Nigel Weeks
4BR Ranking:126

Last Ten Years:
2005: 10th (A. Williams)
2004: 8th First Section (prom) (P. Harper)
2003: 2nd (L. Price)
2002: Winners (D. Childs)
2001: 6th (B. Howard)
2000: 7th (B. Howard)
1999: 4th
1998: 6th
1997: 8th
1996: Winners

Abergavenny didn't really do themselves justice here last year and came home in 10th place. They have taken the sensible step of engaging Nigel Weeks (no stranger to the Welsh banding scene in years gone by) to spearhead their assault this time around and he should bring a great deal of verve and musicality to their performance. There are plenty of talented players around the stand here, but they are up against some pretty tough opposition and a result to maintain themselves in the top tier may be a realistic aim.
---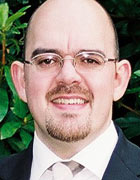 Beaumaris
Conductor: Glyn Williams
4BR Ranking:46

Last Ten Years:
2005: 6th (Morten E. Hansen)
2004: 4th (M. Hansen)
2003: 6th (G. Evans)
2002: 2nd (G. Evans)
2001: Winners 1st Section (G. Evans)
2000: 10th (rel) (G. Evans)
1999: 6th
1998: 7th
1997: Winners 1st Section
1996: 5th 1st Section
Glyn Williams takes the helm with Beaumaris this year and the man who hails from North Wales will bring his immnse talent to help the band return to the Albert Hall for the first time since 2003. If they click they ceratinly have the talent around the stands, but they will have to up their game to beat off some strong opposition. They won't disappoint for certain.
---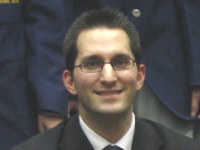 BTM
Conductor: Jason Katsikaris
4BR Ranking:28

Last Ten Years:
2005: 2nd (B. Hurdley)
2004: 5th (D. Stowell)
2003: 4th (D. Stowell)
2002: 6th (D. Stowell)
2001: 7th (G. Pritchard)
2000: 4th (G. Pritchard)
1999: DNC
1998: 2nd
1997: 4th
1996: 3rd
BTM played really well here last year when they came runners up under the baton of Bryan Hurdley and they were more than a little unlucky at the Finals themselves where they came 16th – they deserved much higher. On their day they can punch well above their weight and can challenge the best, but they are cursed with inconsistency. They were poor in Yeovil where they came 11th but were better in Porthcawl where they came 3rd, so perhaps they are coming nicely to the boil for Swansea under the direction of the Australian Jason Katsikaris who is making his UK Regionals debut.
---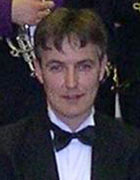 Burry Port Town
Conductor: Michael Thorne
4BR Ranking:41

Last Ten Years:
2005: 7th (M. Thorne)
2004: 8th (D. Evans)
2003: 3rd (D. Evans)
2002: 5th (P. Bailey)
2001: 8th (M. Thorne)
2000: 7th (M. Thorne)
1999: Winners 1st Section
1998: 3rd 1st Section
1997: 2nd 1st Section
1996: Winners 2nd Section
A bit of a disappointment last year for the band from West Wales who qualified for the Finals in London in 2003. That was the second time in a row that they hadn't really done themselves justice at Swansea and they will be keen to reverse that trend this year. Michael Thorne is a very talented MD, and there are plenty of very fine young players in the ranks too. If they have overcome their rehearsal room problems and can show the form that they showed in Blackpool last year at the Grand Shield Festival they should be back in the hunt once more.
---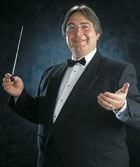 Buy As You View
Conductor: Dr. Robert Childs
4BR Ranking:2

Last Ten Years:
2005: Winners (R. Childs)
2004: Winners (R. Childs)
2003: Winners (R. Childs)
2002: Winners (R. Childs)
2001: 4th (R. Childs)
2000: Winners (J. Wise)
1999: 3rd
1998: Winners
1997: 2nd
1996: 5th
It is difficult to envisage anything other than a record fifth consecutive win for the BAYV Band this year (and their 25th area title). They have been on excellent form over the last twelve months, although this was the only title they actually won in 2005. Robert Childs will have them fully prepared and ready for action and with a line up of players that is second to none they should be able to relax and book their place at the 2007 European Championships with yet another win. Anything else will be a bit of a shock.
---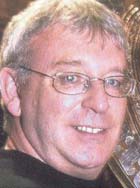 Cwmaman Institute Tower Colliery
Conductor: John Hudson
4BR Ranking:33

Last Ten Years:
2005: 3rd (J. Hudson)
2004: 3rd (J. Hudson)
2003: 7th (J. Hudson)
2002: 4th (J. Hudson)
2001: 5th (J. Hudson)
2000: 6th (J. Hudson)
1999: 5th
1998: 4th
1997: 5th
1996: 7th
There has been a real resurgence about Cwmaman over the past two years and last year they came in third for the second successive year. That led to a London appearance once more and they came back in 15th place – not bad. Have not been showing the greatest of form at the start of this year so far though with a disappointing 8th place at Yeovil and 4th place at Porthcawl, but with John Hudson back at the helm they should up the ante and put in a strong performance here once again.
---
Parc and Dare
Conductor: Craig Roberts
4BR Ranking:88

Last Ten Years:
2005: Winners of First Section (prom) (C. Roberts)
2004: Winners (C. Roberts)
2003: 10th in Championship Section (rel) (C. Roberts)
2002: 8th (C. Roberts)
2001: 6th (C. Roberts)
2000: 5th (C. Roberts)
1999: 7th
1998: 5th
1997: 9th
1996: 4th
The double winners of the First section and a band that has won no less than 15 Regional titles at the top level return once more to do battle in the top tier of Welsh banding. It is nice to see them back as well, and in the last couple of years Craig Roberts has built some solid foundations. Whether they can really make a mark here this year may be debatable as they only managed 10th at Harrogate and found it tough in Porthcawl where they came 8th. A good solid marker may be the main this year with plans for longer term success.
---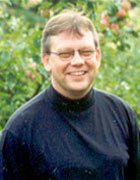 Tongwynlais Temperance
Conductor: Gareth Pritchard
4BR Ranking:38

Last Ten Years:
2005: 6th (G. Pritchard)
2004: 6th (M. White)
2003: 5th (I. Holmes)
2002: 3rd 1st Section (prom) (N. Seaman)
2001: 7th 1st Section (J. Davies)
2000: 2nd 1st Section (A. Morton)
1999: 3rd 1st Section
1998: 9th (rel)
1997: 10th
1996: DNC
A bit of a frustrating band to listen to at times are Tongwynlais. When they are good they are very good, but when they are not, they can sound pretty average indeed. They haven't really pushed as hard as you would have expected for the qualification places here in the last two years either and two 6th places should have been a bit better. They were way off the pace at Butlins earlier this year and came 11th and last and in Yeovil they were not much better in coming 12th. Gareth Pritchard gave them a quick kick up the backside at Porthcawl and they came runners up to Tredegar, so they showed form at last. Let's see if they can hold onto it here though.
---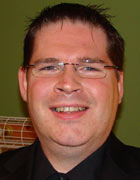 Tredegar
Conductor: Michael Fowles
4BR Ranking:14

Last Ten Years:
2005: 4th (D. Evans)
2004: 2nd (R. Gray)
2003: 2nd (T. Wyss)
2002: 3rd (S. Bastable)
2001: Winners (S. Bastable)
2000: 2nd (S. Bastable)
1999: 2nd
1998: 6th
1997: 3rd
1996: Winners
Given what has happened to Tredegar over the last 12 to 18 months many would have written off their chances of ever coming back to any form in 2006. You should never underestimate them though and the disappointment of not qualifying for London for the first time since 1998 last yar they have quietly gone about the rebuilding process. It all started to come right under Mike Fowles this year with a tremendous moral boosting victory at Yeovil and another well controlled and slick winning performance at Porthcawl. Not yet back to their very best by far, but heading there for certain. Can they make it a hat trick of good results this year and claim a qualification place once more?
---
Past Qualifiers:
2005: Buy As You View*, BTM, Cwmaman
2004: Buy As You View*, Tredegar*, Cwmaman, Beaumaris
2003: Buy As You View Cory*, Tredegar, Burry Port Town
2002: Buy As You View Cory, Seindorf Beaumaris
2001: Tredegar, Point of Ayr, BAYV Cory*
2000: Buy As You View Cory, Tredegar*, Point of Ayr**
1999: Point of Ayr, Tredegar
1998: Cory, BTM
1997: Point of Ayr, Cory
1996: Tredegar, Northop
1995: Tredegar, Northop
1994: Cory, BTM, Tredegar*
1993: BTM, Tredegar
1992: Tredegar, Cory
1991: BTM, Parc and Dare***, Mid Rhondda
1990: Tredegar, BTM
1989: Parc and Dare, BTM
*Pre Qualified
** Point of Ayr did not take their place at the Finals
*** Parc and Dare were later disqualified and their place taken by Mid Rhondda

---
How Welsh Bands did at the Finals:
2005: 3rd, 15th, 16th
2004: 4th, 5th, 11th, 18th
2003: 2nd, 3rd, 18th
2002: 2nd, 17th
2001: 5th, 7th, 15th
2000: 1st, 5th
1999: 3rd, 18th
1998: 6th, 19th
1997: 6th, 8th,
1996: 11th, 16th
1995: 9th, 18th
1994: 5th, 12th, 14th
1993: 2nd, 10th
1992: 8th, 9th
1991: 5th, 22nd
1990: 12th, 17th
1989: 16th, 21st


---
4BR Prediction:

With nine bands on show, it should appear to be a bit of a walk in the park for the traditional heavyweights of the current banding scene here and BAYV should take yet another title and make it Welsh Championship number 25 and book their place way in advance for the 2007 Europeans.
We can't see them not doing that, although they may find it a bit harder work than expected, what with their old rivals Tredegar coming right back to form and a strong challenge form the likes of others. With the extra qualification place on offer we think it could well be down between Tredegar, Cwmaman, BTM, Burry Port, Beaumaris and Tongwynlais to battle it out and it should be any two from these who make it to London with BAYV in October.
1. BAYV
2. Tredegar
3. Cwmaman
4. BTM
5. Beaumaris
6. Tongwynlais
Dark Horse: Burry Port