2006 Scottish Regional Championships - Fourth Section
8-Mar-2006
A home grown test piece for the small field of bands here, but it is about a part of the country that many of them may not know too much about. Lets see who impresses the composer in the box then.

---
Saturday 11th March
Adjudicators: Alan Fernie and Colin Hardy
Test Piece: Anglian Dances – Alan Fernie
Commences: 5.45pm after Third Section
Draw: N/K
No photo? Please send a JPEG to: general@4barsrest.com stating the conductors name, your band, your region and section.
---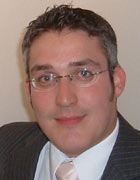 Bon Accord Silver B
Conductor: Bruce Wallace

Last Ten Years:
2005: 3rd (B. Wallace)
2004: 3rd (B. Wallace)
2003: 5th (B. Wallace)
2002: 3rd (B. Wallace)
2001: 4th (B. Wallace)
2000: 3rd (B. Wallace)
1999: 6th
1998: DNC
1997: 11th 3rd Section (rel)
1996: Winners 4th Section (prom)
What have Bon Accord got to do to get a qualification place here eh? In the last five years they have been there or thereabouts and their MD Bruce Wallace must surely think his time is long overdue. 3rd last year again – the third time in four years. They should fine form at the Scottish Challenge Cup where they came 4th, and if they can play like that here this year they should finally get their just deserts.
---
Brass Sounds Inverclyde
Conductor: A. McCorkell
Last Ten Years:
2005: 6th (A. McCorkell)

Brass Sounds made their debut here last year and came a very creditable 6th place. A year on they should come back the stronger and looking for another top six place or better.
---
Dumfries Town
Conductor: P. Heyes

Last Ten Years:
2005: DNC (rel)
2004: 9th in Third Section (T. Holland)
2003: Winners 4th Section (prom) (G. Brotherston)
2002: 7th 4th Section
2001: 6th 4th Section
2000:DNC
1999: 4th 4th Section
1998: 7th 4th Section
1997: 6th 4th Section
1996: DNC
A band on the way up it seemed in 2003 when they won the Fourth Section, since then Dumfries have struggled a bit and last year they couldn't make it to the starting gates. That meant relegation from the Third Section, so lets hope that the Fourth Section sees them being able to put in a decent show and start the trek back up the sections.
---
Dundee Instrumental (St. Margaret's)
Conductor: James Tonner

Last Ten Years:
2005: 5th (J. Tonner)
2004: 5th (J. Tonner)
2003: 11th 3rd Section (J. Tonner) (rel)
2002: 9th 3rd Section (J. Tonner)
2001: 2nd 4th Section (prom) (J. Tonner)
2000: 7th 4th Section (F. Culross)
1999: 8th 4th Section
1998: DNC
1997: DNC
1996: DNC
James Tonner has been doing sterling work with Dundee Instrumental for a good while now and has seen his band gain one promotion up to the Third Section and also suffer one relegation as well. In the last two years they have come 5th here and so we think it may be just the right time for them to push for a podium place at least or a possible qualification place.
---
Penicuik Silver
Conductor: F. Culross

Last Ten Years:
2005: 7th (F. Culross)
2004: 7th (I. Fleming)
2003: 3rd (J. Chamberlain)
2002: 4th (S. Duncan)
2001: 3rd (S. Duncan)
2000: 4th (S. Duncan)
1999: 5th
1998: 6th
1997: 5th
1996: 5th
Penicuik Silver just dropped away in the last two years and came 7th again last year. They are nothing but consistent though, never quite good enough to pick up a qualification place but never too bad to prop up the bottom half of the table. More of the same perhaps this time, but just a bit of luck and an up in form and they could finally come in the prizes.
---
Queensferry Community
Conductor: J. Anderson

Last Ten Years:
2005: 4th (J. Anderson)
2004: 10th (J. Anderson)
2003: 4th (J. Anderson)
2002: DNC
2001: DNC
2000: DNC
1999: DNC
1998: DNC
1997: DNC
1996: DNC
Making their third appearance at the Scottish Championship, Jim Anderson's Queensferry band, from under the shadows of the Forth Bridges return this year hoping to put the disappointing result of last year's 10th place well and truly behind them. On their debut they came a very good 4th, and a return to that type of form will be most welcome indeed.
---
Turriff Silver
Conductor: Frank Cranna
Last Ten Years:
2005: DNC (rel)
2004: DNC
2003: Withdrew (rel)
2002: 11th in Second Section
2001: 9th
2000: 9th
A welcome return for the band from Aberdeen shire who started competing here in 1981 and went on to win the Third Section in 1999. Since that time they faded away somewhat although they competed in the Second Section up to 2002. Lets hope they are back to stay then. Years ago they won the Fourth Setion here in 1954. They have been a succesful band over the years at this contest, so lets hope this is the start of something again.
---
Past Qualifiers:

2005: Broxburn Silver, Coalburn Silver
2004: Dunfermline Town, Newland Concert Brass
2003: Dumfries Town, Peebles Burgh
2002: Lochgelly, Jedforest Instrumental
2001: Arbroath Instrumental, Dundee Instrumental
2000: Clydebank Burgh, North Ayrshire Band
1999: St. Ronan's Silver, Kirkintilloch Kelvin Brass
1998: St. David's Brass, Fauldhouse Miners Brass
1997: City of Discovery Brass, Buckhaven and Methil
1996: Bon Accord Silver B, Turriff Silver
1995: Whitburn Burgh Juniors, Stranraer Youth


---
Scottish bands at the Finals:

2005: 7th, 9th
2004: 14th, 21st
2003: 18th, 19th
2002: 8th, 13th
2001: 16th, 17th
2000: 7th, 9th
1999: 5th, 13th
1998: 6th, 11th
---
4BR Prediction:

The only pity about this contest here is that there are so few bands to enjoy a great test piece. Of the bands that do take to the stage it is hard to see further than Bon Accord B finally picking up a qualification place and perhaps the Fourth Section tile this time around.
It's a bit more difficult to pick the bands to come behind in some sort of order but we think it could well be Queensferry Community Brass to follow them into the qualification places and with Dumfries in third. Dundee, Penicuik and Brass Sounds Inverclyde should make up the rest and Turriff Silver on their return are our dark horses.

1. Bon Accord B
2. Queensferry Community Brass
3. Dumfries
4. Dundee Instrumental
5. Penicuik
6. Brass Sounds Inverclyde

Dark Horse: Turriff Silver