2006 Yeovil Entertainment Contest - Runners and Riders
1-Feb-2006
15 bands will line up to do battle at the Octagon Yeovil this weekend to see who will claim the 29th title and the £2000 first prize.
---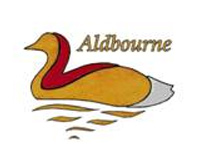 Aldbourne
4BR Ranking: 123
Conductor: Steve Sykes
Principal Players:
Principal Cornet: Kevin Robbins
Euphonium: David Johnson
Soprano: Paul Bilkey
Trombone: Steven Sykes
Horn: Clare Smith
Flugel: Claudia Tomkins
Eb Tuba: Gareth Jones

Best Result: 8th in 1995
Last Year: DNC

Record since 1998:
2004: DNC
2003: DNC
2002: 13th (David Williams)
2001: DNC
2000: 13th (David Williams)
1999: DNC
1998: DNC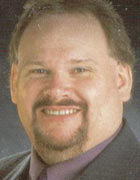 Aldbourne return to the contest for the first time since 2002, when they propped up the prize list under the baton of David Williams.
This time they return under the baton of Steve Sykes, who comes out of the box (he was judging the entertainment contest at Skegness) to front their challenge.
2005 was a fine year for the band, with a win at the Regionals in the First Section that led onto third place at Harrogate under the baton of Melvin White. Back in the Championship Section for 2006, they will be keen to show that they are strong contenders and to build on the success of the past year, and with a quality MD and solid performers around the stands they should mire than hold their own.
---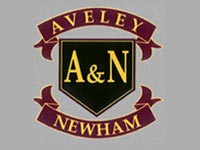 Aveley and Newham
4BR Ranking: 44
Conductor: Nigel Taken

Principal Players:
Principal Cornet: Cliff Pask
Euphonium: Sophie Rhodes
Soprano: Andrew Bannister
Trombone: Selina Leleu
Horn: Trevor Foster
Flugel: Dave Lewis
Eb Tuba: David Klien

Best Result: Winners in 2001 and 2005
Last Year: Winners
Record since 1998:
2005: Winners (Nigel Taken)
2004: 2nd (Nigel Taken)
2003: Withdrew
2002: 9th (Nigel Taken)
2001: Winners (Nigel Taken)
2000: 4th (Nigel Taken)
1999: 6th (Nigel Taken)
1998: DNE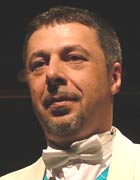 The reigning champions return once more and will be looking to defend their title successfully for sure. If they perform as they did last year you wouldn't bet against them – they won with a bit of ease and a touch of class, but they have been quite of late and didn't compete at Skegness.
2005 was another one of those years that held so much promise after that start, but it never really materialised as they would have hoped and they missed out once more on the Open and failed to deliver at the Nationals.
On their day they are very good indeed and we think they will want to show that her again. They should be in the mix come results time, but whether or not it will result in a win we will have to wait and see.
---
Bodmin
4BR Ranking: 101
Conductor: Kevin Mackenzie

Principal Players:
Principal Cornet: Steve Hawkey
Euphonium: Richard Hawkey
Soprano: Jason Glyn
Trombone: Martin Saunders
Horn: Ray Hardie
Flugel: Aaron Harvey
Eb Tuba: Andrew Turner

Best Result: Winners 1999 and 2000
Last Year: 11th

Record since 1998:
2005: 11th (Ian McElligott)
2004: 3rd (Ian McElligott)
2003: 6th (Steve Sykes)
2002: 2nd (Steve Sykes)
2001: 3rd (Steve Sykes)
2000: Winners (Gareth Pritchard)
1999: Winners (Nicholas Childs)
1998: 5th (Howard Evans)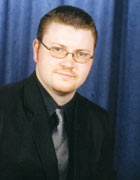 Bodmin have a proud record here over the years and have been strong contenders for the best part of a decade.
They have gone through some difficult times in the past couple of years, but they have started to build solid foundations, although last year they put in a below par performance to come 11th.
2005 wasn't a great year but there were signs of improvement under the baton of Kevin Mackenzie, although we hope they don't opt to start their programme with 'The Waltonian' march again (they have used it for the past five years)

---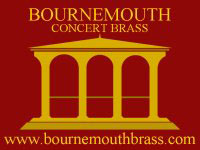 Bournemouth Concert
4BR Ranking: 61
Conductor: David Hayward

Principal Players:
Principal Cornet: Roland Wright
Euphonium: Stephen Didcott
Soprano: James Cooper
Trombone: Richard Curren
Horn: Phil Randell
Flugel: Steve Rowland
Eb Tuba: Bill Willis

Best Result: 4th 2002
Last Year: 5th

Record since 1998:
2005: 5th (David Hayward)
2004: 8th (David Hayward)
2003: 5th (Lt Col. Chris Davies)
2002: 4th (Major Chris Davies)
2001: 7th (Leonard Adams)
2000: 9th (Howard Evans)
1999: 5th (Howard Evans)
1998: 14th (Nigel Taken)

Bournemouth return again under the baton of the irrepressible David Hayward, who really does inject enthusiasm and brio into his well chosen entertainment programmes. That paid off last year when they came 5th, and that gave them a huge boost to their confidence which they used to full effect in winning the Regional Championships.
They put in a very solid account at the Finals at the Royal Albert Hall in coming 13th, and so they will be looking for more of the same this year too. Lots of quality around the stands and a band that cannot be discounted when it comes to the prizes - as they have shown here over the past few years.
---
BTM
4BR Ranking: 27
Conductor: Jeremy Wise
Principal Players:
Principal Cornet: Jeff Hutcherson
Euphonium: Mark Hutcherson
Soprano: Meirion Davies
Trombone: Suzie Cherrington
Horn: Dave Altham
Flugel: Andrew King
Eb Tuba: Kate James

Best Result: 2nd in 1991
Last Year: DNC

Record since 1998:
2005: DNC
2004: 5th (David Stowell)
2003: 8th (David Stowell)
2002: 5th (David Stowell)
2001: 6th (Gareth Pritchard)
2000: 8th (No conductor)
1999: 4th (Steve Sykes)
1998: DNC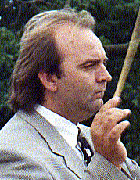 Nice to see BTM back here as they always bring a touch of the different and interesting to their entertainment programmes. Sometimes that quite individual brand of presentation has not been fully appreciated in the box, but they are always value for money.
2005 was a good year for the band what with their appearance at the Royal Albert Hall where they didn't quite get the rub of the green they deserved and a solid performance at the Senior Cup.
Another band with the talent to do well and with the experienced Jeremy Wise at the helm they could be worth a flutter to come in the prizes.
---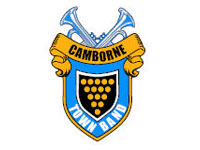 Camborne
4BR Ranking: 47
Conductor: Frank Renton

Principal Players:
Principal Cornet: Chris Leonard
Euphonium: Robert Jose
Soprano: Jeremy Willcox
Trombone: Nick Abbott
Horn: Mark Letcher
Flugel: Andrew Mitchell
Eb Tuba: Timmy Josline

Best Result: Winners 1993
Last Year: 6th

Record since 1998:
2005: 6th (Chris Davies)
2004: 6th (Paul Murrell)
2003: DNE
2002: DNE
2001: DNE
2000: 10th (Leonard Adams)
1999: 3rd (Leonard Adams)
1998: 9th (Leonard Adams)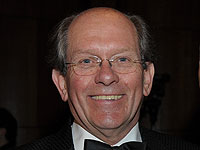 The mystery of Camborne can never quite be solved can it? On their day they can sound as good a band as any, but on others they can be as rough as the proverbial.
They don't get much luck here draw wise (their last two appearances have been off the number 1 slot), but if they do get a bit of luck out of the hat and Frank Renton has instilled his usual blend of the suave and sophisticated they could be a dark horse to take home with them the trophy for the first time since 1993.
They were very unlucky last year to come 6th, when most observers had them close to winning. It all depends though which Camborne turns up doesn't it?
---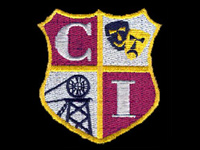 Cwmaman Institute
4BR Ranking: 30
Conductor: Simon Dobson

Principal Players:
Principal Cornet: Tim Malpas
Euphonium: Gareth Maidment
Soprano: Stephen Barnsley
Trombone: Steve Howells
Horn: Karen Fletcher
Flugel: Rhian Hills
Eb Tuba: Jeremy Rugman

Best Result: 3rd in 2005
Last Year: 3rd

Record since 1998:
2005: 3rd (Jonathan Corry) (Debut)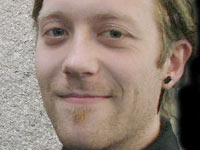 2005 was a good year for Cwmaman and they will definitely be looking to continue that improvement in 2006 and build on the solid contest performances that were kick started here when they came 3rd.
That performance owed much to the input of the MD, and this year they have made the intelligent decision of picking another young star in the shape of Simon Dobson, a musician of rare talent.
Interesting to see what he brings to the contest with the Welsh lads and lasses, but with plenty of quality players in the ranks and with the Cornishman at the helm they could well feature once more and set themselves up for the contest season ahead.
---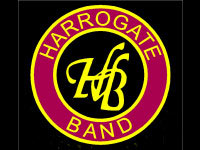 Harrogate
4BR Ranking: 108
Conductor: David Lancaster

Principal Players:
Principal Cornet: Robert Illsley
Euphonium: Adrian Lowes
Soprano: Jo Campbell
Trombone: Daniel Dickinson
Horn: Elizabeth Rochester
Flugel: Lynne Stockdale
Eb Tuba: Gavin Holman

Best Result: 9th in 2005
Last Year: 9th

Record since 1998:
2005: 9th (David Lancaster) (Debut)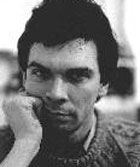 Harrogate made a solid debut appearance here last year under the baton of David Lancaster and they return once more looking to improve on a performance that had its moments in coming 9th.
David Lancaster is a very talented musician and will bring his usual mix of interesting pieces to bear we think, whilst they have quality players to more than hold their own once more.

Not up there for the prizes perhaps, but still ones to listen out for.
---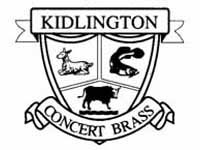 Kidlington Concert
4BR Ranking: Ranked outside top 200
Conductor: Barry Wassell

Principal Players:
Principal Cornet: Nigel Membury
Euphonium: Aaron Barnes
Soprano: Alex Elderfield
Trombone: Rob Marsh
Horn: Jeff Raymont
Flugel: Dick Cox
Eb Tuba: Simon Handley

Best Result: 7th in 2003
Last Year: 8th

Record since 1998:
2005: 8th (Catherine Underwood)
2004: 12th (Catherine Underwood)
2003: 7th (Catherine Underwood)
2002: DNE
2001: 10th (Catherine Underwood)
2000: 11th (Catherine Underwood)
1999: DNE
1998: DNE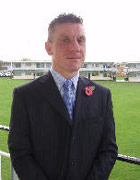 It is odd to report that Kidlington won't be conducted by Catherine Underwood this year, but the MD is having a deserved rest after having a baby.
The baton has therefore been taken up by Barry Wassell and he will be looking to build on the solid result of 2005 when they came home in 8th place.
Last year's programme was a real mix with everything from Arturo Sandoval to Year of the Dragon, so who knows what exotic mix they will perform this time around. Not quite up there come results time perhaps, but they should be able to hold their own and set up themselves up for the Regionals.
---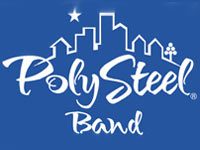 PolySteel
4BR Ranking: 19
Conductor: Philip Harper

Principal Players:
Principal Cornet: Chris Howley
Euphonium: Andy Hicks
Soprano: Spencer O'Leary
Trombone: Nathan Jenkins
Horn: Richard Knight
Flugel: Danny Wilder
Eb Tuba: Stewart Baglin

Best Result: Winners in 2003, 2004
Last Year: 4th

Record since 1998:
2005: 4th (Philip Harper)
2004: Winners (Philip Harper)
2003: Winners (Philip Harper)
2002: 3rd (Philip Harper)
2001: 2nd (Philip Harper)
2000: DNE
1999: 11th (Michael Fowles)
1998: 2nd (David Williams)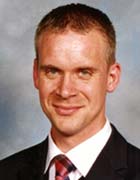 The pre contest favourites for sure, as Philip Harper once more brings his very individual brand of entertainment to Yeovil for the sixth time.
Just a fortnight ago they were very polished and professional in winning at Skegness, and there shouldn't we think be too many changes to the ingredients they so successfully mixed there.
On their day they should win and with some comfort, but they do have a tendency now and again to lack consistency (last year here for instance), so not quite 100% red hot favourites. Close though.
---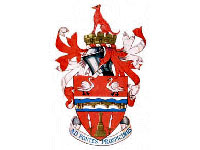 Staines
4BR Ranking: 85
Conductor: Ian McElligott

Principal Players:
Principal Cornet: Gavin Hall
Euphonium: Andy Porter
Soprano: Rich Evans
Trombone: Lewis Henaghan
Horn: Simon Angel
Flugel: Gareth Lancaster
Eb Tuba: John Truscott

Best Result: Debut
Last Year: DNC

Record since 1998: Debut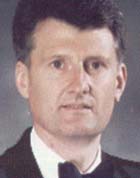 Staines make their debut at the contest this year, and will be looking to show that they are a real band to contend with now that they are back in the Championship Section.
Last year they were excellent in winning the First Section Regionals at Stevenage and going onto come runners up at the finals themselves at Harrogate.
There Ian McElligott brought a great deal of fine lyrical playing from his experienced players, so it will be interesting if they can show that same form in the entertainment field rather than on an oldie like 'Pageantry'.
Could be a dark horse to do well if they do though.
---
SWT Woodfalls
4BR Ranking: 26
Conductor: David Barringer

Principal Players:
Principal Cornet: Barbara Camps
Euphonium: Graham Lawrence
Soprano: Mark Pye
Trombone: Scott Stewart
Horn: Trish Chislett
Flugel: Chantel Pye
Eb Tuba: Terry Cawte

Best Result: 2nd in 2005
Last Year: 2nd

Record since 1998:
2005: 2nd (David Barringer)
2004: 4th (Jonathan Camps)
2003: 3rd (Jonathan Camps)
2002: 6th (Jonathan Camps)
2001: DNE
2000: DNE
1999: DNE
1998: 12th (Melvin White)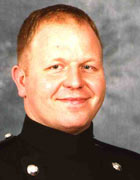 SWT Woodfalls have a very good record of achievement here over the past four years and last year they surprised many (4BR definitely) when they came runners up.
Serves us right for under estimating them once more, and they certainly showed that they were a band very much on the up when they finished off 2005 with a fine performance at the Scottish Open.
Lots of quality players around the stand and a good MD at the front, they certainly have the ability to do well here and record yet another high placing, but whether they can turn that ito a first victory may be another matter.
Don't under estimate them though – 4BR won't this year for sure.
---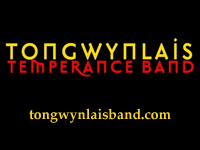 Tongwynlais Temperance
4BR Ranking: 40
Conductor: Andrew Jones

Principal Players:
Principal Cornet: Duncan Broadley
Euphonium: Martyn Patterson
Soprano: Gareth Davies
Trombone: Gareth Robinson
Horn: Byron Tucker
Flugel: Eve Nixon
Eb Tuba: Richard Killen
Best Result: 10th in 2005
Last Year: 10th

Record since 1998:
2005: 10th (Bryn James)
2004: Withdrew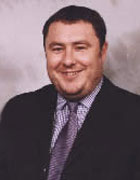 Tongwynlais Temperance come to the contest on the back of a disappointing return at the Mineworkers Championships in Skegness where they ended up bottom of the 11 band field.
That was possibly due to a well conceived entertainment programme that never quite came off, and the propensity to make too many unforced errors. They did show real periods of classiness though and there was the feeling that another week or so preparation will have done them a world of good.
If it clicks (both playing and choreography wise) they could well be very strong contenders.
---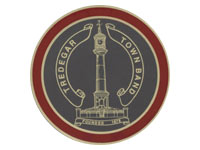 Tredegar
4BR Ranking: 14
Conductor: Mike Fowles
Principal Players:
Principal Cornet: David Hale
Euphonium: Darren Morris
Soprano: Andrew Blewitt
Trombone: Jonathan Pippen
Horn: Michael Franey
Flugel: Louise Edgar
Eb Tuba: Mark Carter

Best Result: Winners in 1994, 1995, 1996, 1998
Last Year: DNC

Record since 1998:
2005: DNC
2004: DNC
2003: DNC
2002: 7th (David Hirst)
2001: DNC
2000: DNC
1999: 9th (Phil Bailey)
1998: Winners (Garry Cutt)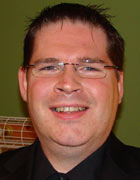 The Welsh band has again been raided for their players of late and are in still in a period of significant rebuilding. They have won here before on four consecutive occasions (they didn't compete after their hat trick) but they haven't competed since 2002 when they came 7th.
There are encouraging signs though that they are coming back to form and they still have plenty of quality in the ranks and in the main seats.
Mike Fowles has a good relationship with the band and although they may not be the force they once were here this year, 2006 could be more promising than many may have thought.
---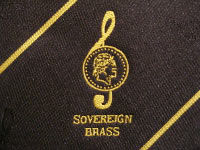 Woolley Pritchard Sovereign
4BR Ranking: 53
Conductor: Stephen Roberts
Principal Players:
Principal Cornet: David Maplestone
Euphonium: Mark Hadlington
Soprano: Mark Tarry
Trombone: Carl Fletcher
Horn: Bob Allen
Flugel: Claire Mumford
Eb Tuba: Phil Green

Best Result: 2nd in 1999
Last Year: DNC

Record since 1998:
2005: DNC
2004: DNC
2003: DNC
2002: 12th (Stephen Roberts)
2001: DNC
2000: 6th (Steve Cooper)
1999: 2nd (Stephen Roberts)
1998: 12th (Stephen Roberts)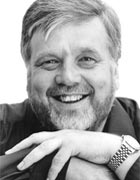 Woolley Pritchard returns under the baton Stephen Roberts for the first time since 2002, and it is nice to see them both back.
Last year was a good one for the band as they won the Midlands Regional Championships and went on to perform admirably at the Royal Albert Hall where they eventually came 12th under Steve Bastable.
Add to that a fine show at the Senior Cup to gain them promotion to the Grand Shield and you can see why they will be confident of perhaps beating their best ever performance year in coming 2nd in 1999.
They have the talent and the experience. All they now need is a touch of luck and a cracking performance. Ones to watch out for.