2006 Butlins Mineworkers Open Brass Band Festival - Preview: Championship Section
16-Jan-2006
11 bands take to the stage on Saturday and Sunday hoping that their mix of St. Magnus and Saints Come Marching In will pick them up the six grand first prize. We cast our eye over them and gave our first dodgy prediction of 2006.
---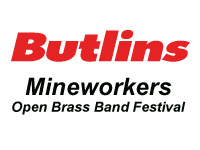 Championship Section:
21st and 22nd January
Venue: Centre Stage
Adjudicators: William Relton and David Hirst (Saturday only)
William Relton and Stephen Sykes (Sunday only)
Draw Time: 12.00am (Sat) and 9.00am (Sun)
Start: After Third Section (Sat) and 10.00am (Sun)
Test Piece: St. Magnus – Kenneth Downie

This should prove to be a very hard fought event for a cheque every big as the one the first contestant out of Celebrity Big Brother will get of £6,000.
11 bands from as far afield as Cornwall, London, Wales, North East, North West the Midlands and Yorkshire will do battle over the two legged contest which incorporates a set test section and an entertainment section to give the overall winner. Last year Ransome took the honours and the celebrations of winners (which included a very strange bit of dancing from their soprano player), and they are back again to try once more. They are faced with some pretty good contenders for the title though.
The set work is Kenneth Downie's fiendishly difficult, but immensely pleasing 'St. Magnus', which has proved to be such a popular piece since it first was played at the European Championships in 2004. It is a real tour de force for bands, with very exacting technical passages and flowing musical lines combined to test everyone (including the MD) to the full. Euphonium players in particular will not be relishing their moment in the spotlight for sure, but there are also some exceptionally difficult parts for cornet, soprano (the opening in particular) and tenor horn.
The complex and highly enjoyable score and the tempos range from the sublime to the faintly ridiculous in places – especially if bands believe they can play some of the stuff above the already high tempo markings. There will be plenty of MDs who have already written out parts of the Finale marked 152 in 4/4 time we are sure!
When it is thundering along though and being played very well, it is a piece that can take the breath away, when it is thundering along and being played badly it can sound like Fred Carno's army.

If the bands have been putting the work in then a top notch performance here could well set them selves up for the entertainment programme that is set for the following day. Last year there was some superb playing from the bands here, but a more traditional programme from Redbridge won the day ahead of some more flashy efforts from others.

The secret for success here then is two fold: Put in a cracker on the test piece, but keep enough in reserve (and in the lips) to entertain and pick up the points the following day. It is harder than it seems, and only Ransome really did it last year when they came 2nd and 3rd in the two sections to take the title. The rest were either a mixture of brilliant and poor, or in a couple of cases a touch unlucky. This year the judges to impress are the immensely experienced William Relton who is joined by David Hirst and then Steve Sykes, so trying to win points by a bit of ill conceived flannel will surely be spotted a mile away.
The winner will surely deserve the top prize, and what a top prize it is. It should make for a cracking contest.
The competing bands:
---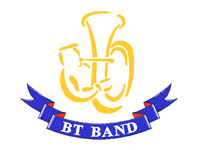 BT
Conductor: Michael Fowles
4BR Ranking:

Principal Players:
Principal Cornet: Peter Shaw
Euphonium: Jamie Meredith
Trombone: Phil Shatliff
Horn: Helen Varley
Flugel: Phil Sharples
Soprano: Renate Saele
Eb Bass: Kyle Harrison
Butlins Record:
2005: 2nd overall (1st in set test/7th entertainment)
2003: DNC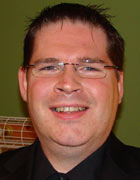 If BT can get it a bit closer to the judges taste in the entertainment side of things then they could well go one better than twelve months ago and walk away with the title here.
2005 wasn't a bad year for the band, with decent performances at the Regionals and Grand Shield, but they did fall away somewhat at Pontins where they came a lowly 12th.
They certainly have the talent around the stand with Peter Shaw showing last year that he is a fine exponent of the slow melody solo. It just came unstuck for them with their choice of entertainment programme that was a little highbrow in places and didn't quite thrill.
Still, if they can show a touch more consistency they will surely fancy their chances.
---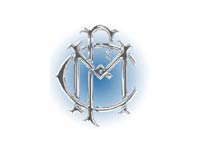 Carlton Main Frickley Colliery
Conductor: David Evans
4BR Ranking:

Principal Players:
Principal Cornet: Kirsty Abbotts
Principal Euphonium: Ciaran Young
Soprano: Clare Taylor
Solo Horn: Kate Eggleshaw
Flugel: Clarence Mansell
Solo Trombone: Kevin Holdgate
Eb Bass: Shaun Roche

Butlins Record:
2005: 5th overall (7th/2nd)
2003: 2nd overall (2nd/4th)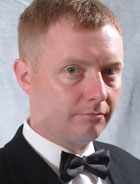 A tale of a series of fine performances and no luck last year for Carlton Main, who will be keen to show this year that they can gain the results their potential deserved.
A decent return at Bradford was followed by hard luck stories at the Grand Shield, Masters and Pontins and to cap it all they were excellent in Glasgow only to find themselves rewarded with 4th place.
They certainly have the talent around the stands and in Kirsty Abbotts who won the solo award here last year, a player of rare class.
The programme then was a fine mix and an intelligent use of resources, so look out for more this time around.
The way they have been playing you sense they could well feature highly, so hopefully they have been finding a few four leaf clovers in the garden to give them that extra touch of good fortune.
---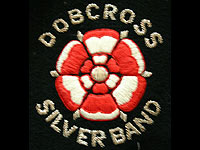 Dobcross Silver
Conductor: Dennis Hadfield
4BR Ranking:

Principal Players:
Principal Cornet: Laura Hirst
Euphonium: Nigel Atwell
Trombone: Peter Moore
Horn: Christina Saunders
Flugel: David Moore
Soprano: Darren Jones
Eb Bass: Matthew Mills
Butlins Record:
2005: 10th overall (10th/9th)
2003: DNC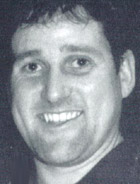 Dobcross are a band on the way up under the direction of Dennis Hadfield and the mix of young and old (the solo trombone player Peter Moore is 9 years of age – we kid you not!) showed that in 2005 they were building a good foundation for the years ahead.
Not a bad year in 2005 with decent returns on the road at Blackpool and Glasgow, where they opted to perform this weekend's set work, so they should be well prepared.
Last year their entertainment programme started well and featured a fine bit of solo playing from Laura Hirst, but the lack of stamina cost them dearly to end.
A band to look out for though, especially if they can build on the foundations put in place at Glasgow.
---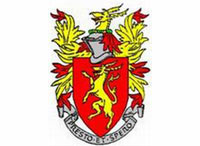 Fishburn
Conductor: Chris Bentham
4BR Ranking:

Principal Players:
Principal Cornet: John Gill
Euphonium: Jeff Bell
Trombone: Malcolm Gill
Horn: Steven Hardy
Flugel: Patrick Garner
Soprano: Mal Usher
Eb Bass: Anthony Taylor
Butlins Record:
2005: 8th overall (4th/10th)
2003: DNC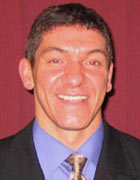 What an end to the year for Fishburn – Scottish Open Champions 2005. To be fair, they could count themselves a little fortunate to have won that title, but in the broad scheme of things it had been coming all year, after they were exceptionally unlucky not to qualify at least at the Regionals, put in a decent return at the Grand Shield and a fine show at Pontins.
That should mean they will come here with confidence sky high – especially as that Glasgow win was on the set test here.
The entertainment programme last year let them down badly, with a set that relied a bit too much on the visuals rather than the playing, but did include a top notch soloist in John Gill.
If the confidence is not misplaced then Fishburn could well start 2006 as they ended 2005.
---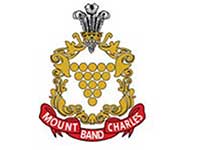 Mount Charles
Conductor: Nigel Weeks
4BR Ranking:

Principal Players:
Principal Cornet: Ian Thomas
Principal Euphonium: Neil Pascoe
Soprano: Jon Small
Solo Horn: Graham Barker
Flugel: Tim Whitehead
Solo Trombone: Nick Hudson
Eb Bass: Nick Boy
Butlins Record:
2005: 6th overall (3rd/8th)
2003: DNC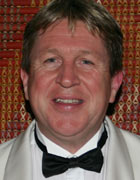 2005 must go down as a year when a real opportunity to progress forward was missed for the talented outfit from Cornwall.
The Regionals were perhaps out of their control and they did put a fine show at the Grand Shield, but it all amounted to missing out on the chance of playing on the biggest contest stages once more.
It was all summed up at Brass in Concert where the verve and originality that had hallmarked their performances in previous years was totally missing in a programme that was tired and ill thought out. 8th was a fortunate return.
When they do click though they are excellent value, but they just 'went for it' a tad too much last year here and paid the cost after a good set work performance. Time for them to deliver then – and it could very well be at Skegness.
---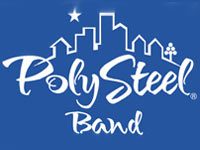 PolySteel (Flowers) Band
Conductor: Phillip Harper
4BR Ranking:

Principal Players:
Principal Cornet: Chris Howley
Principal Euphonium: Andy Hicks
Soprano: Spencer O'Leary
Solo Horn: Richard Knight
Flugel: Danny Winder
Solo Trombone: Nathan Jenkins
Eb Bass: Stewart Baglin
Butlins Record:
2005: DNC
2003: DNC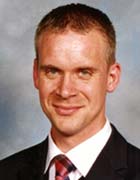 The name may have changed to give the former Flowers Band a much more ferrous edge to their identity, but 2005 was once again a year when brittleness and a touch of inconsistency robbed them of the chance of making it to the likes of the Royal Albert Hall and Birmingham.
The Regionals were unlucky and so was Blackpool, but they were poor at the Masters, disappointing at Yeovil, OK in France and off the pace in Gateshead where their choice of entertainment programme was clever but in no way challenging enough to showcase their real talents to the full.
Again though, when they do hit form they are every bit as good as any band in the UK, and they are always interesting to listen too – good or bad.
Ones to watch out for we think though if they can strap two classy shows together.
---
Ransome
Conductor: Russell Gray
4BR Ranking:

Principal Players:
Principal Cornet: Pete Collins
Principal Euphonium: Dave Belshaw
Soprano: David Bird
Solo Horn: Paul Bennett
Flugel: Chris North
Solo Trombone: Chris Jeans
Eb Bass: James Henson
Butlins Record:
2005: Winners (2nd/3rd)
2003: DNC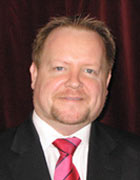 After such a wonderful start to 2005, the rest of the year was a bit of a mix for Ransome what with a win in France balanced by the disappointment of the Regionals where they came 6th, a decent Grand Shield and a poor show at Brass in Concert where they were really off the pace with a tired and poorly executed performance.
On their day though they are a very good band to listen to, and consistent too (especially Chris Jeans who was excellent) as they showed 12 months ago in winning the title here where others went for broke and left nothing in reserve.
More of the same could well be on show this time around, although the set work may appeal to them more this year and with Russell Gray at the helm there could be even more in the thrills and spills department in the entertainment stakes.
Contenders for sure to retain their crown.
---
Redbridge
Conductor: Melvin White
4BR Ranking:

Principal Players:
Principal Cornet: Ben Godfrey
Principal Euphonium: Lisa James
Soprano: Jonathan Hammond
Solo Horn: Ruth Miller
Flugel: Alan Roberts
Solo Trombone: Suzanne Cordiner
Eb Bass: Dave Stokes
Butlins Record:
2005: 3rd overall (8th/1st)
2003: DNC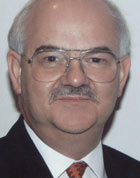 If it is a dark horse you are looking for then none come darker than Redbridge who made a real breakthrough last year and pushed themselves into the top tier of contesting with excellent performances throughout the season.
Winners again at the Regionals and an excellent return at London confirmed their progress, but there was a decent return at the Masters too, even of Blackpool was a disappointment.
Slightly wayward here last year with a poor return on the set work, but a crafty bit of intelligent planning in the entertainment programme that covered just about every musical base saw them take third place overall.
Lots of quality around the stand and a crafty old MD in front, if they have carried on the form of 2005, 2006 could start with a bang.
---
The GUS Band
Conductor: David Stowell
4BR Ranking:

Principal Players:
Principal Cornet: Alex Thomas
Principal Euphonium: Andrew Rigby
Soprano: Chris Millington
Solo Horn: Simon Smith
Flugel: Claire Tomlin
Solo Trombone: Duncan Wilson
Butlins Record:
2005: DNC
2003: DNC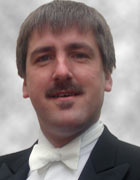 A return for one of the most famous names in the banding world, as GUS appears on the contest stage for the first time in well over a decade or more.
Under their old moniker of Travelsphere they had a disappointing 2005, missing out at the Regionals, and unluckily at Blackpool, but at the Masters they were very poor and it is hoped that has been put well behind them.

They certainly have the talent (including a former British Open Solo Champ on the end chair) and a quality MD, so if they play to form they should be contenders for the top prizes for sure, although it will be interesting to see what they have to offer in the entertainment stakes.
---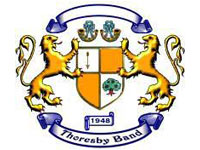 Thoresby Colliery
Conductor: Martin Heartfield
4BR Ranking:

Principal Players:
Principal Cornet: Steve Rudhall
Principal Euphonium: Simon Willis
Soprano: Graham Drury
Solo Horn: Jackie Greensted
Flugel: Tabby Clegg
Solo Trombone: Richard Walker
Eb Bass: Eddie Anguish
Butlins Record:
2005: 9th overall (9th/6th)
2003: 3rd overall (3rd/2nd)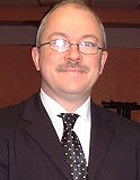 Can be very good, or can be just plain run of the mill at times, Thoresby didn't have a great 2005 and will be keen to put the year behind them for sure.
Missed out by a margin at the Regionals and came 8th at the Senior Trophy, so what form will their re vamped line up bring here.
Twelve months ago they were OK, but nothing more, with a disappointing return on the set work made up with some quality playing on an Andy Duncan inspired entertainment programme that included a classy bit of flugel playing by Matthew Challender (although he is replaced this year by Tabby Clegg no less from Yorkshire Co-op on a bit of day release from PC work with her band) and a day out for the big lads of bass section.
The potential is there for sure, but it just needs to be brought together if they are repeat their 3rd place of 2003 once more.
---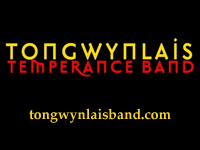 Tongwynlais Temperance
Conductor: Gareth Pritchard
4BR Ranking:

Principal Players:
Principal Cornet: Duncan Broadley
Principal Euphonium: Martyn Patterson
Soprano: Gareth Davies
Solo Horn: Byron Tucker
Flugel: Eve Nixon
Solo Trombone: Robin Hackett
Eb Bass: Richard Killen
Butlins Record:
2005: DNC
2003: DNC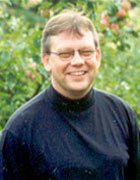 Tongwynlais were a bit hit and miss in 2005 and will be looking to put in a top class effort here to show that they are strong competitors on a national basis against a field of bands that they well come up against more than a few times during 2006.
They missed out at the Regionals and had a poor return at Yeovil where they were 10th, but that was certainly balanced by an excellent runners up spot at the Senior Trophy in Blackpool.
Lots of talented players around the stands and a wise old cove at the helm, they could well feature if they play to their strengths.
---
4BR Prediction:

So who on Sunday night will be celebrating winning the biggest pay out in current brass band contesting then?
A difficult one this as it could well come down to a question of who is the most consistent band and not perhaps the best band. The format asks a lot of the bands, and the set work in particular will certainly separate the wheat from the chaff. It could all boil down to the Sunday where the differences in class may well be more obvious over a long entertainment programme.
That said we opt for a close run battle between PolySteel, Mount Charles, Ransome, Carlton Main, GUS and Redbridge for the top prizes, with Phillip Harper's band perhaps the one to beat. Our dark horse is BT, who on their day could well pip them all.
1. PolySteel
2. Ransome
3. Mount Charles
4. GUS
5. Redbridge
6. Carlton Main

Dark Horse: BT