2006 Butlins Mineworkers Open Brass Band Festival - Preview: First Section
16-Jan-2006
We cast our eye over the 13 bands who will be trying to make it Purcell White and take home with them the cracking first prize.

---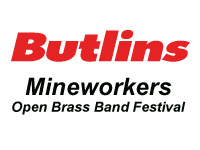 First Section
Saturday 21st January
Venue: Reds Theatre, Butlins Skyline Resort
Test Piece: Purcell Variants (Peter Meechan)
Adjudicators: Stephen Sykes and Raymond Tennant
Draw: 9.00am
Start Time: 10.00

The First Section should prove to be an interesting contest what with a cracking set work and 13 pretty well matched bands looking to take the top prize of £1,200 and the Pleasley Colliery Challenge Trophy back home with them to put in their trophy cabinet.
Last year 'Ballet for Bands' really proved to be a harsh tests for the bands here as it asked a lot of questions of their ability to play in a lighter more compact style, and Peter Meechan's 'Purcell Variants' will do the same. This is a piece all about balance and colour, effect and sublimity and has been skillfully woven together by the composer to form a beautiful work that takes its inspiration from Purcell's Queen Mary's Funeral Music, which consists of 4 canzonas (for brass), 2 elegies and an anthem.
Written for Black Dyke and premiered at the Bridgewater Hall in 2004 it is well within the technical scope of the bands here, with a fast and furious last movement more than capable of being played with great control, but it is the other sections that will test, and test very well indeed. It will take a good band indeed to master.
As for the bands here, five return from 2005 (including last years runners up) with an additional two coming up from the Second Section. There are some very good up and coming outfits on show as well, with two Regional winners in the four bands that made it to the National Finals in Harrogate late last year as well as a couple of others who have shown excellent form in the past twelve months.
A couple of bands do stand out of course, but them again you can say that about any contest when it is written on paper – it is on the stage that it really counts doesn't it?
Still, plenty for Stephen Sykes and Raymond Tennant to enjoy and plenty for the bands to work at right up until the time they take to the stage. It should be a good 'un, so who do we think will win? Check out the bottom of the article after reading a bit about the contenders.
---
Bedford Town Band
Conductor: Colin Reeves
Principal Players:
Principal Cornet: Tony Wiles
Euphonium: Malcolm Mardle
Trombone: Lisa Hussain
Horn: Colin Randall
Flugel: Michael Statham
Soprano: Michelle Wild
Eb Bass: Claire Horton
Butlins Record:
2005: 11th
2003: DNC
Bedford return back to Skegness after a pretty good 2005 in which they came 4th at the Regional Championships at Stevenage and later in the year came 3rd at the Leamington Spa contest.

That wasn't a bad return indeed, especially as they started the year off with a lowly 11th place here. Colin Reeves takes the band this time around and reports from our mole suggest they have enjoyed the piece. Could it be a good start to 2006 then? Wait and see.
---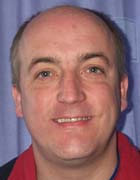 City of Coventry Brass
Conductor: Stephen Cooper
Principal Players:
Principal Cornet: Adrian Skelton
Euphonium: Martin Richards
Trombone: Chris Moore
Horn: Val Bell
Flugel: Phil Wroe
Soprano: Paul Lay
Eb Bass: David Coleman
Butlins Record:
2005: DNC
2003: DNC
Stephen Cooper leads City of Coventry at the contest not Steve Bailey as printed in the programme and he will be looking to give the band a major boost after a year in 2005 that saw them come a lowly 15th at the Regional Championships and seemed to be pretty quiet thereafter.

Our contact stated they are enjoying the piece and hope to do well, so you never know.
---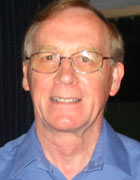 GT Group Peterlee
Conductor: Barry Holden
Principal Players:
Principal Cornet: Ian Langthorne
Euphonium: Steven Grant
Trombone: Graeme Harrison
Horn: Trevor Winch
Flugel: Stacey Ghent
Soprano: Graeme Tindall
Eb Bass: Peter Lavery
Butlins Record:
2005: 5th (2nd Section)
2003: 6th 2nd Section)
If GT Group Peterlee take to the stage with the form they showed at the National Finals in Harrogate when they came a very creditable 7th in the Second Section Finals, they could well fancy their chances of returning home with some prize money at least.
That was the highlight of a pretty good year for the band that saw them also win in the Cumbria Contest and come 5th in the Second Section here as well. A band on the up it seems, so it will be interesting to hear how they cope.


---
Gresley Old Hall
Conductor: David Hutchinson
Principal Players:
Principal Cornet: Fran Bowman
Euphonium: Karl Eames
Trombone: Chris Smith
Horn: Adam Shaw
Flugel: Garry Hawsley
Soprano: Ian Dawn
Eb Bass: Peter Hylton
Butlins Record:
2005: 12th
2003: 3rd
There is always something going on at Gresley Old Hall it seems, and with some recent changes in personnel Dave Hutchinson will be looking for a reversal of fortune and to banish the memory of coming 12th here last year to the dustbin of time.

They also didn't quite live up to expectations at the Midlands Regionals where they came 13th, so perhaps its time for them to hit some form.
---
Haslingden and Helmshore
Conductor: David Holland
Principal Players:
Principal Cornet: Gwenneth McFarland
Euphonium: John Hamer
Trombone: Andrea Wilkinson
Horn: Melanie McFarland
Flugel: Nigel Martin
Soprano: Brian Topping
Eb Bass: Martin Crankshaw
Butlins Record:
2005: 13th
2003: DNC
One of the bands looking for a real kick-start to the new season after they had a disappointing 2005. Last year they came 13th here and that poor form led to the Regionals where they could only muster 12th place. It went all a bit quiet after then, but who knows – a break over Christmas and everyone comes back refreshed and raring to go. Lets hope so.
---
Haverhill Silver
Conductor: Mark Ager
Principal Players:
Principal Cornet: Tim Pannell
Euphonium: Richard Pannell
Trombone: Phil Jordan
Horn: Bill Maddams
Flugel: Shane Brennan
Soprano: Gavin Bowyer
Eb Bass: Paul Farr
Butlins Record:
2005: 2nd
2003: DNC
Mark Ager has brought together a good band at Haverhill Silver and they certainly showed that here last year when they claimed a well deserved runners up spot. They couldn't quite take that form into the Regionals in Stevenage where they came 8th, but there is plenty of talent around the stands and they could well feature if they repeat that form of a twelve month ago. Our contact reports that the band likes the piece, so who knows.
---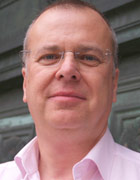 Markham and District Colliery
Conductor: Nigel Seaman
Principal Players:
Principal Cornet: Louise Russell
Euphonium: Alan Coates
Trombone: Nathan Hamer
Horn: Clive Pinney
Flugel: Robert Sweet
Soprano: Lee Elliott
Eb Bass: Chris Powell
Butlins Record:
2005: 5th
2003: DNC
The Welsh band came 5th here last year, but couldn't quite take that promising form in to the Welsh Regionals at Swansea and they fell away from a trip to Harrogate and came 7th.

Lots of talented players around the stands and a top notch man in front, if they play to form they could well make it into the top six at least and possibly higher. Our contact tells us that they have enjoyed the preparation on the piece, so perhaps another band who will fancy their chances.
---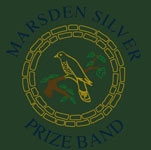 Marsden Silver (Riverhead Brewery)
Conductor: Glyn Williams
Principal Players:
Principal Cornet: Jason Evans
Euphonium: Matthew Stringer
Trombone: Andy Eastwood
Horn: Debbie Lea
Flugel: Roy Taylor
Soprano: Andrew Lofthouse
Eb Bass: Steve Henshall
Butlins Record:
2005: DNC
2003: DNC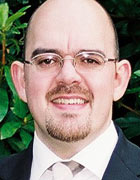 If a band contest ever goes to form then Marsden will be favorites to walk away with the top prize without breaking sweat.
Trouble is, band contests are rarely as clear cut as that and Glyn Williams and his promising band will know that they cannot expect to automatically bring their superb form of 2005 to the stage here without hard work and quality preparation.

Favorites and deservedly so, but they will still have to work very hard to claim yet another title to go with the bucketful they won in 2005.
---
NW Ellington Colliery
Conductor: Tony Griffiths
Principal Players:
Principal Cornet: John Colvine
Euphonium: George Cuthbertson
Trombone: N/A
Horn: Eileen Litster
Flugel: Susan Colvine
Soprano: Anthony Griffiths
Eb Bass: Richard Northey
Butlins Record:
2005: DNC
2003: DNC
Ellington will be looking to put in a good performance here and to give their new season a boost before the Regionals. Last year their performance at the Dolphin Centre was only good enough for 7th place, so this could well be guide to how they do in March.
Our contact reports that the band is looking forward to the contest, even though they will have to borrow a trombone player on the day. Lets hope they get a good 'un and produce the goods.
---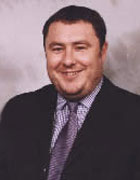 Pontardulais Town
Conductor: Andrew Jones
Principal Players:
Principal Cornet: Neil Smith
Euphonium: Jeff Thomas
Trombone: Ian Williams
Horn: Denise Baker
Flugel: David Thomas
Soprano: Gemma Davies
Eb Bass: Wayne Jenkins
Butlins Record:
2005: 8th
2003: 2nd

The band from the Bont return for a third crack at the title here after coming runners up in 2003 but dropping away to 8th last time out, when in all honesty they were a touch unlucky to say the least.

2005 saw them just miss out on a trip to Harrogate when they came third at the Welsh Regionals, so a decent return here could herald the start of a good year, especially as they have talent in front and around the stands.
---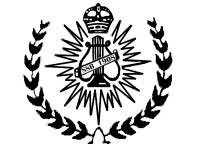 Sandhurst Silver
Conductor: Roger Burke
Principal Players:
Principal Cornet: Chris Hill
Euphonium: Brian Le Tissier
Trombone: John Turner
Horn: Bob Gates
Flugel: Mark Atkins
Soprano: Derek Hawkins
Eb Bass: Keith Penton
Butlins Record:
2005: 10th (3rd Section)
2003: DNC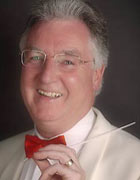 Roger Burke has moulded a very competent band at Sandhurst and even though they are making their first appearance of the year in a higher section, you feel they shouldn't be out of their depth.

Last year they didn't do themselves justice here and came 10th in the Second Section, but that gave them the kick up the backside they needed and they went on to win at the Regionals.
Maybe not winners, but still a band to listen out for.
---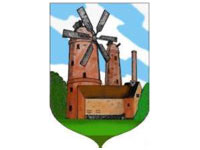 The Riddings Band
Conductor: Graham O'Connor
Principal Players:
Principal Cornet: Neil Escott
Euphonium: Simon Rochel
Trombone: Clare Bond
Flugel: Pam Davies
Horn: Rosie Hughes
Soprano: Sharon Stansfield
Eb Bass: Tony Swinscoe
Butlins Record:
2005: DNC
2003: DNC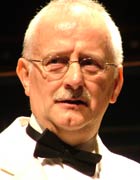 Never discount a band that is led by Graham O'Connor, as you can guarantee that they will be well prepared and able to play all the notes.
Last year wasn't a good one for the band as they found life in the Championship Section hard work at both the Regionals and Pontins in particular.

However, the MD doesn't take on bands unless he knows they have the potential to do well, so perhaps Riddings are worth a bob or two at the bookies for a top six place at least.
---
4BR Prediction:
If it all goes to the form book then it could be Marsden and then the rest, but it is a rare event indeed when a brass band contest ever goes to form is it?
That said, Marsden should have enough quality about them to be able to win this contest if they show the form that was so evident last year, but we still think they could be hard pushed by some of the other contenders on the day.
Last year's runners up Haverhill will be looking for a repeat or even better, whilst GT Group Peterlee and Sandhurst, even though they have come up a section could well be strong contenders for the prize money. Riddings will be determined to show that they have not lost their Championship class whilst the two Welsh bands should also prosper if they play to form. All that and there are more dark horses than can be found in the race for the leadership of the Liberal Democrats with the likes of Bedford, City of Coventry and the rest all capable of putting in a corker to come away with some nice bunce.

1. Marsden Silver (Riverhead Brewery)
2. GT Group Peterlee
3. Pontardulais
4. Markham and District
5. Sandhurst
6. Riddings Band
Dark Horse: Gresley Old Hall