2006 Butlins Mineworkers Open Brass Band Festival - Preview: Second Section
16-Jan-2006
We cast our beady little eyes over what should be a keenly contested contest as 18 bands get to grips with the mystical problems of Prometheus Unbound. Someone will have their life lit up a bit come Saturday if they win the £1,200 top prize for sure.

---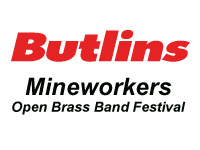 Second Section:
January 21st
Venue: Lakeside, Butlins Skyline Resort
Adjudicators: Malcolm Brownbill and Derek Southcott
Draw Time: 8.45am
Start Time: 10.00am
Test Piece: Prometheus Unbound (after Shelley) – Granville Bantock
Any person who has had the pleasure to play one of the movements great treasures of original brass band composition will relish the chance to hear 'Prometheus Unbound' here at Skegness. It is a quite fantastic piece of music, and one that close on 90 years after it was first used at the National Finals in 1933, it remains a supreme test of musicianship.
Technically it is well within the grasp of all the bands here, but musically it will take some playing – something the Championship bands at the Senior Cup in 2001 patently failed to do. It is a Second Section work in terms of technique, but a Championship work in terms of its musicality.
The programme notes from the 1933 contest stated that the composer Granville Bantock specialized in the Oriental and mystic idiom, and that much was true, although some of his works such as 'Kubla Khan' and 'Oriental Rhapsody' belonged more to Leyton Orient than the mystical far east.
As for this one though, Prometheus paid the penalty for nicking the Swan Vestas off the Gods to breath fire and life into his clay sculptures and as a result they bound him to a rock where an eagle pecked at his liver all day every day until Heracles rescued him. (The motto therefore of his story is don't mess with fire, unless you want some old bird having a go at you for all eternity)
There will quite a few bands here who may well suffer the same tortures as old Prommy as they try and breath life into what they may assume is a dry and dusty old bit of yellow musical heritage. It is a work that requires a fair bit of imagination, a lot of control and the ability to cast light and shade on quite an opaque score. Get it right and it sounds glorious; get it wrong and it sounds awful.
It is a musical story of pride and endurance, suffering and exhaustion, rebellion and hopefulness, and finally release and relaisation of peace and contentment – that's what Granville Bantock said in 1933 anyway. He isn't wrong today either. Plenty then for Alan Morrison and Robert Childs to enjoy (both have played and conducted the piece many a time for certain) and they are clever blokes when it comes to picking out what bands are making music and what bands are just covering up the cracks.
There are plenty of good bands here though who have the ability to put in a cracking winning performance with last year's winners and runners up back once more as well as two more who came in the top six. One or two do appear to have a possible edge in terms of form, but this could be a close run thing.
The competing bands are:


---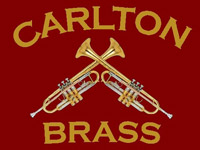 Carlton Brass
Conductor: Tony Wilson
Principal Players:
Principal Cornet: Andrew Alison
Solo Euphonium: Phil Daykin
Solo Horn: John Bailey
Soprano: Steve Parker
Flugel: Steve Mercs
Solo Trombone: Alan Carlin
Eb Bass: Ray Ward
Butlins Record
2005: Winners
2003: DNC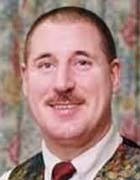 The Nottinghamshire outfit return as defending champions, and they'll be hoping for more of the same this time around.
Having won here last year, they picked up a second place at NEMBBA in Derby, a third at the Regionals and towards the end of the year gained fourth place at Leicester before winning at Leamington Spa a week later.

They won't be short of confidence and should be one of the favourites to do well here again.
---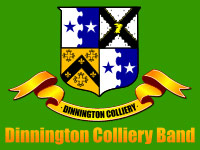 Dinnington Colliery
Conductor: Toby Bannan
Principal Players:
Principal Cornet: Sally Brookes
Soprano Cornet: Dave Ablett
Flugel: Penny Brookes
Solo Horn: Joanne Brookes-Wright
Solo Euphonium: Ian White
Solo Trombone: Emma Botham
Eb Tuba: Ian Close
Butlins Record:
2005: 4th (3rd Section)
2003: 2nd (4th Section)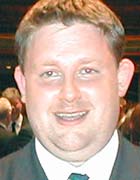 The Yorkshire band arrive at Butlins for their first contest in the Second Section following their promotion last year.
Led by ex YBS Bass Trombone, Toby Bannan, they came fourth in the Third Section last year and it set the standard for their promotion with a 3rd place at the Yorkshire Regionals and 9th at Pontins.

Whether they can win here, remains to be seen, but a few scalps along they way would be a real boost for them and our contact says they have been enjoying the piece.
---
Foresters Brass 2000
Conductor: Neil Keer
Principal Players:
Principal Cornet: Paul Hing
Solo Euphonium: Fiona Casewell
Solo Horn: Richard Lockington
Soprano: Andy Parker Bates
Flugel: Helen Casewell
Solo Trombone: Phillipa Howett
Eb Bass: Steve North
Butlins Record:
2005: DNC
2003: DNC

The Leicester-based outfit is another debutant here this weekend having had a good year in 2005. Fourth place at Burton, a win at Wychavon and a second place at Leicester in November (on this piece) with the only blip being at Pontins where they finished in tenth.

Expected to challenge for sure if they can repeat that kind of form here and our contact states that things have been going well, with even regular MD Pete Collins able to miss the contest as he is sunning himself in Jamaica. Neil Keer deps for this one.


---
Frickley South Elmsall
Conductor: Dave Nichols
Principal Players:
Principal Cornet: Simon Sanderson
Solo Euphonium: Dave Fowler
Solo Horn: Julie Lucas
Soprano: Diane Stoppard
Flugel: N/A
Solo Trombone: Vicki Pascoe
Eb Bass: Dave Baxter
Butlins Record:
2005: 6th
2003: 5th

Attending here for the third time and they'll be hoping for better luck with the draw this time around, having been drawn number one last year where they came sixth. They didn't have such a good time at the Regionals where they finished in tenth place and Pontins was a bit of a disaster when they came 21st.

With Dave Nichols at the helm, they'll be hoping for a turn in good fortune then, and it could all start here.
---
Hopkins Solicitors Blidworth
Conductor: Geoff Hawley
Principal Players:
Principal Cornet: Steven Milner
Principal Euphonium: Neville Buxton
Soprano: Trevor Milner
Solo Trombone: Kevin Stewart
Solo Horn: Karen Cretney
Flugel: Tracey Roker
Eb Bass: John Wilmott
Butlins Record:
2005: 3rd
2003: 2nd

The experienced Geoff Hawley has turned things around at Hopkins Blidworth Solicitors in recent times and with a few new signings their confidence may well be on the up. 9th at the Regionals wasn't the greatest return but 4th at Buxton later in the year showed a great deal of promise, and throughout 2005 they showed continued progress and good form.

Wait and see we think and they may well spring a surprise or two and repeat their 2003 performance here, as our contact stated that the piece has grown on them over the past few weeks and was harder than they first expected whilst with the arrival of new players and a strenghthened corent section they feel confident of doing well.
---
Kippax
Conductor: Keith Wardle
Principal Players:
Principal Cornet: Nigel Darbyshire
Principal Euphonium: Colin Moss
Soprano Cornet: Andy Fake
Solo Trombone: Paul Wilkinson
Solo Horn: Anita Morrison
Flugel: Mark Wardle
Eb Bass: Steve Butler
Butlins Record:
2005: DNC
2003: DNC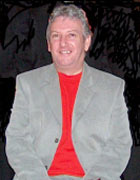 Debutants here and they'll be looking like everyone else to start the year off in fine form, particularly in having been in the First Section last year.

That said, they know what its like to win the Miners title having won the First Section way back in 1994.

Last year saw them disappoint in coming 10th at the Regionals and lose their place in the higher section, so this could be a valuable run out and indicator of up coming form for Bradford.
Our contact stats the band is now very settled and in good form after enjoying the test piece and outting in a fair amount of hard work. Things are looking up for 2006 they tell, so could this be the start they are looking for?
---
Lewis Merthyr
Conductor: Lyndon Price
Principal Players:
Principal Cornet: Gareth Hanson
Principal Euphonium: Johnathan Bevan
Soprano Cornet: Patrick O'Leary
Solo Trombone: Mark Wilkes
Solo Horn: Bethan Wilkes
Flugel: Simon Gray
Eb Bass: Paul Williams
Butlins Record:
2005: 4th
2003: 9th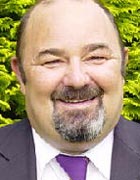 Expect a strong challenge from Lewis Merthyr especially as under Lyndon Price they have developed into a very competent and well drilled outfit.
Lots of good solid performers around the stand and some classy direction from the middle has been a hallmark of contest playing of late.

4th last year was followed by them coming 4th at Swansea at the Regionals but a quality performance in coming 5th late last year at Pontins may be a true indicator of their potential here.
A good dark horse for sure.
---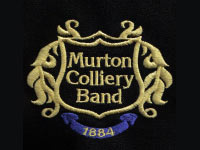 Murton Colliery
Conductor: Dennis Noble
Principal Players:
Principal Cornet: Lynn Maxwell
Principal Euphonium: Kim Cooper
Soprano Cornet: Adam Kitchen
Solo Trombone: Harry Place
Solo horn: Jane Maxwell
Flugel: Jacqui Jenkin
Eb Bass: Andrew Martin/Stuart Shields
Butlins Record:
2005: 6th (Third Section)
2003: DNC

Sixth place in the Third Section here last year for the band who went on to come third in the Areas a month later. 2005 was a good year for the band which has come on leaps and bounds under Dennis Noble, and now they're challenging in the Second Section.

In a field of eighteen, they will be looking for a few scalps along the way, and you suspect a top half finish here will be something they'll be happy with, although they may be aiming higher still. Our mole said that the had enjoyed the music and were looking forward to the weekend. Sounds good then.
---
Rockingham
Conductor: Frank Hoyland
Principal Players:
Principal Cornet: John Belton
Solo Euphonium: Mike Sampson
Solo Horn: Sam Tainton
Soprano: Kieran Brice
Flugel: Samatha Spedding
Solo Trombone: Roy Gillespie
Eb Bass: Stephen Sykes
Butlins Record:
2005: DNC
2003: 7th
Rockingham may be a bit of a mystery band for us at 4BR as we have been unable to get a great deal of information on the band, but our contact did tell us that 2005 was a difficult year for the band and they struggled for a lenghty period.
The good news is though that they are now back on track under Frank Hoyland and have put together a strong team who have clearly enjoyed working on the test piece and are confident of putting on a decent show. They came 7th here in 2003 but didn't compete twelve months later, although they played at the Yorkshire Regional and came 7th.
They could very well surprise us all then, and this could be another step back in the right direction.
---
Shirebrook MW Unison
Conductor: Mark Wilcockson
Principal Players:
Principal Cornet: Mark Brimble
Solo Euphonium: Mick Cartlidge
Solo Horn: Jannine Burrows
Soprano: Steven Collins
Flugel: Roy Briscoe
Solo Trombone: Natalie
Eb Bass: Ruth Cartlidge
Butlins Record:
2005: DNC
2003: 8th

Shirebrook may be another bit of a mystery to us as apart from them coming 12th at the Midlands Regionals last year they have been pretty quiet. They didn't compete here last year, but in 2003 they posted an 8th place.
Our contact says they are looking forward to the contest on a good old fashioned piece, and they hope that Butlins will kick start their season and lead to more contest appearances during the year.

The band is playing well according to our mole in the know and they could spring a surprise or two. Wait and see then.
---
Shirland Welfare Training
Conductor: Marie Smith
Principal Players:
Principal Cornet: Ian Beckett
Euphonium: Martin Squires
Soprano: David Stone
Horn: Victoria Howarth
Trombone: David Moore
Flugel: Emma Walton
Eb Bass: Jo Perry
Butlins Record:
2005: 2nd
2003: 2nd (Third Section)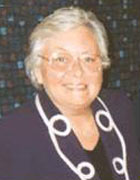 Midlands Champions for 2005, this fine young band is more than capable of doing extremely well here this weekend. Whenever a solo competition takes place, its very rare that you'll not see participants from this band and they have some very fine players.

Two consecutive runners up places and last year they put in a decent performance at Harrogate where they came 11th.
They should be up there come results time and our contact says they have enjoyed a great piece.
---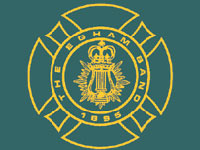 The Egham Band
Conductor: Gareth Green
Principal Players:
Principal Cornet: Kevin Barker
Solo Euphonium: Andy Barrett
Solo Horn: Jan Haunton
Soprano: David Wicks
Flugel: David Noble
Solo Trombone: Dennis Brown
Eb Bass: Steve Richardson
Butlins Record:
2005: DNC
2003: DNC
Egham will want to put up a fine showing here on their debut at the contest and after a twelve moths that has seen them drop down from the First Section. They came 11th at Stevenage and 5th at Folkestone, so they should have enough about them to fancy their chances.

Our contact reports that the band have found the piece an interesting choice and one that they are coping well with, so perhaps it will a good start to 2006.
---
The Harborough Band
Conductor: Trevor Groom
Principal Players:
Principal Cornet: Dylan Richards
Solo Euphonium: Jason Smith
Solo Horn: Anita Smith
Soprano: Chris Groom
Flugel: John Pacey
Solo Trombone: Paul Cartnell
Eb Bass: Steve Orton
Butlins Record:
2005: DNC
2003: DNC
If there is anyone at Skegness who will have more experience of playing and understanding the music of Granville Bantock than the great Trevor Groom, then we would like to meet them. The band has had a number of changes in recent times and that has meant that Trevor's son and usual MD, Chris Groom has moved onto soprano for this contest.

Our contact says the band are doing well and enjoying the chance to play some nice music, so maybe not Bridegrooms but brides comes results time?
---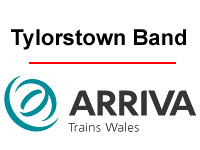 Tylorstown Band (Arriva Trains)
Conductor: Gary Davis
Principal Players:
Principal Cornet: Kevin Jones
Soprano Cornet: Billy Taylor
Flugel Horn: Robert Ham
Solo Horn: Eirwin Jones
Solo Euphonium: Angela Westacott
Solo Trombone: Steve Jennings
Eb Bass: Lyndon Baker
Butlins Record:
2005: DNC
2003: DNC

The hard working band from the Rhondda will be looking for a boost to their new season after relegation from the First Section last year. They certainly have the talent around and in front of the stands, but it needs to be brought together wish a good dose of confidence.

Our source says things are looking much better and they are enjoying the piece, although they are faced this year with the strange switch between Championship Section at Local Welsh contests and the Second Section nationally.
---
Wansbeck's Ashington Colliery
Conductor: Nigel Stedman
Principal Players:
Principal Cornet: Brian Cameron
Solo Euphonium: Rob Norris
Solo Horn: Mark Elliot
Soprano: Peter Scott
Flugel: Kerry Willoughby
Solo Trombone: Bob Percy
Eb Bass: Andy Scrowther
Butlins Record:
2005: 8th
2003: 4th (Third Section)

Fifth last year here was followed up by third place at Darlington for the Areas and they just missed out on a trip to the National finals. They also won the Easingwold contest later in the year, so it shows that Nigel Stedman is moulding a compact and solid band under his wing.

A dark horse perhaps, especially as they seem to be a band very much on the way up, especially now that they have found a new home in a Scouts headquarters after losing their original bandroom. Our source says they too are enjoying the piece and are using it as preperation for the Areas in a couple of months time. Dib, Dib, Dib then for victory.
---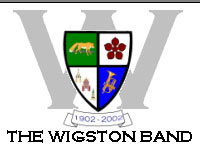 The Wigston Band
Conductor: Gary Sleath
Principal Players:
Principal Cornet: Kirk Turner
Solo Euphonium: Phil Spray
Solo Horn: Dave Harrold
Soprano: Steve Alexander
Flugel: Ian Hayto
Solo Trombone: Phil Hales
Eb Bass: Dave Spray
Butlins Record:
2005: 12th
2003: DNC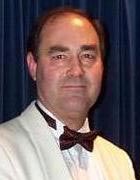 Possibly one of the shorter priced bands to do well here after a good 2005 in which they started the year coming 12th here and then turning it all around to book a place at Harrogate by coming runners up at the Regionals.
They went to Harrogate and put in a decent account where they came 13th, but there were real signs that they are a band making progress in the right direction.

This contest could tell if that progress real or not.
---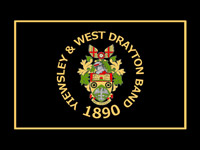 Yiewsley & West Drayton
Conductor: Christopher Cole
Principal Players:
Principal Cornet: Gordon Poole
Principal Euphonium: Michael Dawson
Soprano Cornet: Steve Burgess
Solo Trombone: N/K
Solo Horn: Paul Barker
Flugel Horn: David Walton
Eb Bass: John Ide
Butlins Record:
2005: 9th
2003: DNC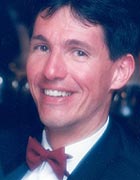 Two ninth placings were the order of the day early last year when the band performed at Butlins and London SC Regionals in Stevenage.
They finished the year in good heart though by being placed first at the SCABA Contest at Hove, so they will be looking to bring that form here.

Our contact stated that things are going really well with new players and a cracking atmosphere in the bandroom.
Confidence indeed, so it will be interesting to see if it is real or misplaced.
---
Ynyshir (Stack of Tiles)
Conductor: Dean Evans
Principal Players:
Principal Cornet: Stuart Lewis
Principal Euphonium: Derek Andrews
Soprano Cornet: Glen Jenkins
Solo Trombone: Norman James
Solo Horn: Mark Walsh
Flugel Horn: Justin Williams
Eb Bass: Walter Southcombe/Simon Rowlands

Butlins Record:
2005: 13th
2003: 6th (Third Section)

Ynyshir came 13th here last year, and although that was something of a disappointing result they certainly improved throughout the year and put in some decent performances at local Welsh contests and at the Regionals in Swansea.

They will certainly want to start the season off here with a good start so a possible top six performance would not go a miss and would set them up nicely for the tests to come.
---
4BR Prediction:
This really is going to be a difficult one for Malcolm Brownbill and Derek Southcott to sot out, but here are two men who will certainly know the score both as players and conductors and judges, so they will be more than capable of sorting out those who have captured the essence of the Prometheus story and those who have not.
A couple of bands do of course stick out what with their consistent track records over the past year or so, and we wouldn't be surprised if the likes of Shirland Miners Welfare and Carlton Brass once more battle it out at the top for the prizes.
We think they may well be joined by Lewis Merthyr who seem to be heading in the right direction and Kippax will want to show that they have retained their quality even though they have been demoted from the First Section. Others to look out for us are Yiewsley and Wigston in particular whilst the two mysterious bands of Rockingham and Foresters Brass 2000 may be worth a punt or two.
1. Shirland Miners Welfare Training
2. Carlton Brass
3. Lewis Merthyr
4. Kippax
5. Yiewsley and West Drayton
6. Wigston

Dark Horse: Foresters Brass 2000