2006 Butlins Mineworkers Open Brass Band Festival - Preview: Third Section
16-Jan-2006
We have a look at the eleven bands who will be trying to get to grips with Alan Fernie's neat and descriptive 'A Royal Mile Suite' which should test the bands musical Scottish accents to the full.
---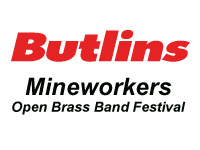 Third Section:
21st January
Venue: Centre Stage, Butlins Skyline Resort
Adjudicators: Alan Morrison and Robert Childs
Draw Time: 8.30am
Start Time: 10.00am
Test Piece: A Royal Mile – Alan Fernie
The Third Section sometimes has the reputation of being the forgotten contest at a brass band festival: not fancy enough to be up there with the big guns of the Championship bands and not usually full of youngsters like many a Fourth Section band that takes to the stage and gains warm applause for their efforts. They also invariably get the short end of the musical stick when it comes to set works to – just look at last year's regional championship selection.
Not so here with a fine test piece in the form of Alan Fernie's neat and clever 'A Royal Mile Suite' that takes its inspiration from the atmosphere and character of the long high street that runs through Edinburgh like an artery. It is a suite split into distinctive parts: At the Palace Gates, Holyrood Park, Jenny Ha's Reel and March: Castrum Dun Edin, and since it was first used at the Dutch Brass Band Championships in 1997 it has surfaced on a frequent basis to test bands and give audiences an authentic flavour of 'Old Reekie'.
For those bandsmen and women who have been to Edinburgh either for the famous festival or for the even better rugby weekend it has just the right amount of Scottish Presbyterian reserve in the opening followed by some hop, skip and kilt thereafter and a rousing old ending when the whiskey, neeps and tatties have been consumed by the barrel load. It is a cracking piece.

What the field of non Scottish bands will make of it – as well as Alan Morrison and Robert Childs in the box we will have to wait and see, but the two adjudicators are very experienced men and can tell the difference between a musical haggis and a sporran from 400 yards. Bands who do not capture the essence and feel of the music, or try and bluff their way through may find themselves subject to losing points quicker the Scottish rugby team against Wales last year.
Plenty of decent bands here though with last years winners returning once more to defend their title as well as the runners up. A couple of the bands who were in the Fourth Section twelve months ago return in the higher section and two bands who did well at the National Finals late last year in Harrogate are also in the field. Should make for interesting listening then, and to find out who we think will win, you need to scroll to the bottom of the page to find out.
---
Bakewell Silver
Conductor: Mark Wilcockson
Principal Players:
Principal Cornet: Deborah Miles
Solo Euphonium: Ian Charlesworth
Solo Horn: Caroline Sullivan
Soprano: Ian Wildgoose
Flugel: Alex Collins
Solo Trombone: Claire Collins
Eb Bass: Stephen Cartlidge

Butlins Record:
2005: DNC
2003: DNC
Bakewell make the journey to Lincolnshire for the first time and under the knowledgeable Mark Wilcockson will relish the challenge for sure. Reports from our contact suggest that the band are in fine fettle and have been busy over the Christmas period, so lips should be in pretty good shape. The band are reported to be looking forward to the piece and our mole suggests that they are doing OK on it in rehearsal. Can they bring that confidence to the stage then?
---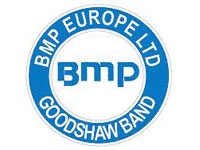 BMP Europe Goodshaw
Conductor: David Ashworth
Principal Players:
Principal Cornet: Nicola Murray
Soprano Cornet: Martin Foran
Flugel Horn: David N Ashworth
Solo Horn: Mark Robinson
Solo Euphonium: Phillip Hollows
Solo Trombone: Richard Lloyd
Eb Bass: John Spencer

Butlins Record:
2005: 2nd
2003: DNC



BMP return to Skegness this year, hoping to go one better than last year, when they took the runners-up spot.
They finished 2005 in great style by winning the Third Section at the Wilkinson Northern Open and have made excellent progress since David Ashworth was appointed as MD in January 2004.

Preparation has gone very well our mole tells us and they are quietly confident of doing well as they have a good mix of youth and experience around the stands. Ones to look out for then?
---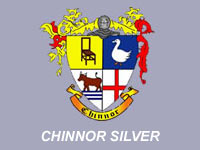 Chinnor
Conductor: David Pegram
Principal Players:
Principal Cornet: Stephen Clapton
Solo Euphonium: Tristram Church
Solo Horn: Beth Gallagher
Soprano:
Flugel: Carole Pegram
Solo Trombone: Ben Agar
Eb Bass: Kevin Turner

Butlins Record:
2005: DNC
2003: DNC

The Oxfordshire-based outfit are another debutant here this year and will fancy their chances of not being too far away from the prizes come results time with a bit of luck.
Our contact reports that they have enjoyed the piece and are looking forward to the contest, especially as they have a lot of youngstes in the band and have had a bit of a struggle of late. This should prove to be a good warm up for the Regionals in March where they hope to improve on last year's 10th place.
---
Five Rivers
Conductor: Colin Harris
Principal Players:
Principal Cornet: Teresa Harris
Solo Euphonium: Michael MacKenzie
Solo Horn: Catherine McKenzie
Soprano: Peter Welsh
Flugel: Maureen O'Hara
Solo Trombone: Laura Wrigley
Eb Bass: Chris Lawler

Butlins Record:
2005: 10th (Fourth Section)
2003: DNC

Five Rivers will go to Butlins with plenty of confidence and impressed 4BR last year when they took the North East Regional honours in fine style. They sounded a very competent band in the making on each occasion we heard them last year, although they didn't quite do themselves justice at Harrogate where they could only manage 14th place at the Finals.
Still they were 3rd at the Cumbria contest and we think they could well be ones to watch out for here.
---
Hilgay Silver
Conductor: Andy Clarke
Principal Players:
Principal Cornet: Stuart Dean
Principal Euphonium: Keith Beckett
Soprano Cornet: Nigel Goodrum
Solo Trombone: Jeanette Scales
Solo Horn: Jane Clarke
Flugel: Sally Everitt
Eb Bass: John Brooks

Butlins Record:
2005: DNC
2003: DNC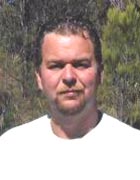 Yet another debutant at this event, Hilgay are another band who'll be looking to make a huge impression and a boost in confidence ahead of the Regionals and improve on the 12th place their gained at Stevenage last year.

Our contact reports that preparation hasn't been too bad and that they have found it an interesting piece to work on – especially some of the harmonies.
They are looking forward to the weekend to combine some hard work and plenty of relaxation. Not a bad mix that, especially if it proves to be successful.
---
Kirkby Colliery Welfare
Conductor: Huw Thomas
Principal Players:
Principal Cornet: Leeanne Wilkins,
Principal Euphonium: Rob Saunders
Soprano Cornet: Mike Kilmartin
Solo Trombone: Richard Gallimore
Solo Horn: Ian Priest
Flugel: Linda Hazeldine
Eb Bass: Jim Akers

Butlins Record:
2005: 4th (Fourth Section)
2003: Winners (Fourth Section)

Kirkby make the return trip to Butlins having competed in the Fourth Section last year where they came 4th. Certainly, the Midlanders are an outfit to look out for this time around – they narrowly missed out on a trip to Harrogate last year coming 4th at the Regionals, but you wouldn't bet against them challenging here.
They came first in November at their section at the Leicester Open Contest and our contact reports that they are in pretty good shape, have enjoyed the piece and are hopeful of doing well. Quietly confident then?
---
Leicestershire Co-operative Snibston Charnwood
Conductor: Graham Jacklin
Principal Players:
Principal Cornet: Nick Lear
Principal Euphonium: Steve Barham
Soprano Cornet: Sam Scott
Solo Trombone: Liz Barham
Solo horn: Jane Green
Flugel horn: Sadie Jacklin
Eb Bass: Garry Ball

Butlins Record:
2005: DNC
2003: 7th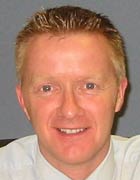 Leicsestershire Co-op are another band who will come into this contest full of confidence having won the Third Section at the Leicester Contest in November last year – as good a reason as any to play 'We are the Champions' on their website.
The result in November came off the back from finishing sixth at Pontins from a number two draw, and 2005 was a pretty good year.

Our contact reports that the band are now enjoying the piece after delving into it in much more detail in the past week or so and they are now enjoying what it has to offer. Could that be code for quiet confidence then?
---
Moulton 77 Brass
Conductor: Howard Gibbs
Principal Players:
Principal Cornet: Roger Stevens
Solo Euphonium: Adrian Letts
Solo Horn: Simon Ellson
Soprano: Andrew Fruish
Flugel: Rosie Horne
Solo Trombone: Mark Watts
Eb Bass: Geoff Riseley

Butlins Record:
2005: DNC
2003: DNC

Howard Gibbs takes the band from the Midlands hoping to have a good start to 2006. Moulton's results have been slightly indifferent in recent years but Howard Gibbs and the band gained a credible ninth position at Pontins in October and will be looking to continue that good form here.
Our mole stated that they are looking to gain some consistency and consolidation this year but they will approach the contest looking to do well and are preparing to give it a good go.
---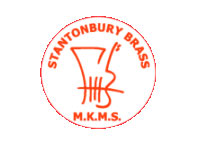 Stantonbury Brass
Conductor: Alan Jenkin
Principal Players:
Principal Cornet: David Wilson
Solo Euphonium: Vaughan Bower
Solo Horn: David Gray
Soprano: Michael Jenkin
Flugel: Simon Palmer
Solo Trombone: Ewan Cairns
Eb Bass: Malcolm Nevin

Butlins Record:
2005: DNC
2003: DNC

The band from Milton Keynes make their debut here and like every other band competing over the weekend will be looking for a good performance to put them in good heart ahead of the Regional Championships in Stevenage come March where they came ninth last year.
Our contact reports things have been going well and that they are pleased with their preparation on a difficult piece.
---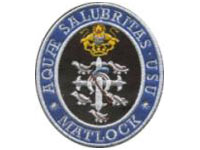 Matlock
Conductor: Roger Jepson
Principal Players:
Principal Cornet: Colin Martin
Solo Euphonium: Diane Bonser
Solo Horn: Jayne Glossop
Soprano: Derek Swindell
Flugel: Helen Lumley
Solo Trombone: Dave Collis
Eb Bass: Howard Crampton

Butlins Record:
2005: 2nd (Fourth Section)
2003: DNC


Matlock had a great 2005 with three wins and a second place including being crowned Midland Champions for the Fourth Section.

That led to them putting in a very competent show at Harrogate where they came 12th and they ended the year by winning at Leamington Spa (playing this piece no less) and having taken second place in the Fourth Section here last year, will fancy their chances of doing well.
Another band to listen out for then, especially as our contact tells us that the band are in fine fettle, there is a good atmosphere in the bandroom and they are loooking forward to playing the peice again. Confident then?
---
Whitwell Brass
Conductor: David Fretwell
Principal Players:
Principal Cornet: Rob Deakin
Solo Euphonium: Ryan Stacey
Solo Horn: Lauren Stacey
Soprano: Christopher Smith
Flugel: Lizzie Raspin
Solo Trombone: Bronwen Higgins
Eb Bass: Janet Watkins

Butlins Record:
2005: Winners
2003: 3rd

The Winners of the Third Section from 2005 return for another crack at the title and the healthy cheque on offer. They really impressed here last year and they will be one of the favourites come results time if they can once more repeat that type of form, although they fell away somewhat at the Regionals when they could only manage 14th place.
Third at Brass in Bloom was a return to form and our mole tells us that they are returning back to the form they showed here twelve months ago, so more of that should put them in good stead.
---
Whitworth Vale & Healey
Conductor: Clifford Bradley
Principal Players:
Principal Cornet: Dave Tattersall
Soprano Cornet: Kenneth Smith
Flugel: Rachel Pitcher
Solo Horn: Ian Dyson
Solo Euphonium: Brian Warrington
Solo Trombone: Richard Milton
Eb Bass: Owen Garbutt

Butlins Record:
2005: DNC
2003: DNC

One of the bands to look out for so our mole tells us. Whitworth have been on good form and finished off 2005 with a fine 5th place at Pontins. If it all clicks then they could be in line for some more well earned prize money.
Our contact tells us that they have had to have a bit of a last minute change of conductor, but that really hasn't been too much of a problem and with a good solid line up of players they feel that they have as good as chance as any on the day, even though they have a bit of a long trek to make it to the contest.
---
4BR Prediction:
Looking at the bands, and after speaking to many representatives, it seems nearly everyone is fancying their chances of doing well on this piece this year. Not one band we spoke to said they didn't like the piece or found it too difficult, so that should auger well come contest day.
Of the bands on show a couple should have the class and experience to put themselves in contention for the prizes, with the likes of BMP Europe Ltd. Goodshaw and last years winners Whitwell Brass likely to be up there once again come results time. Don't discount others though and the challenge from Five Rivers, Whitworth Vale and Healey, Matlock, Leicestershire Co-op as well Kirkby Colliery could prove stern. Our dark horse could be anyone of these.
1. BMP Europe Ltd Goodshaw
2. Matlock
3. Five Rivers
4. Whitwell
5. Whitworth Vale and Healey
6. Leicestershire Co-op

Dark Horse: Kirkby Colliery