2006 Butlins Mineworkers Open Brass Band Festival - Preview: Fourth Section
16-Jan-2006
8 bands line up to see if they can master Iain Rayner's enjoyable 'A Cavendish Suite' and take home with them a nice fat cheque for £1,200. We make our very dodgy prediction as well - gulp!
---
Fourth Section:
21st January
Venue: Crazy Horse Theatre, Butlins Skyline Resort
Adjudicators: Brian Buckley and Simone Rebello
Draw Time: 8.15am
Start Time: 10.00am
It is always nice to report that the Fourth Section is bursting at the seams with entries and that there are plenty of talented youngsters enjoying the experience of playing on stage at a brass band contest, so it comes as a bit of a disappointment that only 8 bands are taking to the stage here this year.
Why that is so is a bit of a mystery as the contest holds the promise of a big pay day and a good piece for the bands to get to grips with. Four bands dropped out (a couple in the last week) so this has opened up the field somewhat for the remaining eight, but having spoken to their representatives, this may herald a pretty good and keenly fought battle as all the bands have enjoyed the piece and all report a 'quiet confidence' in the air.
Iain Rayner is a talented composer who brings a lot of colour and detail to his tuneful works, and this one is no exception. There is something for all the main soloists to do and the ensemble work will take a bit of sorting out, especially in the horns and baritones. There is enough to sort out the bands both technically and musically, but it remains a quality work and a great choice. A pity then that many bands are missing out.


---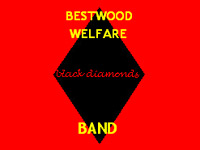 Bestwood Black Diamonds
Conductor: Brian Draper
Principal Players:
Principal Cornet: Kevin Lee
Soprano Cornet: Tom Whitehouse
Flugel Horn: Steve Lane
Solo Horn: Debra Fox
Solo Euphonium: Paul Sheriff
Solo Trombone: Chris Satterley
Eb Bass: Glyn Thompson

Butlins Record:
2005: 11th
2003: DNC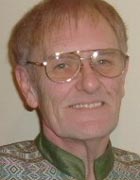 Bestwood make a return to Butlins having finished eleventh last year from a field of fourteen. They then came halfway at the Regionals a couple of months later in a large field, but having finished 3rd at the Leicester BBA contest in November and doing well at Brass in Bloom and in the NE Midlands contest, they'll be fancying their chances of perhaps picking up a prize at least on this outing.

They report they have enjoyed the piece but did find it more difficult than it first looked. A few years ago the band was down to 8 players and heading for the rocks, but with the return of Brian Draper they are now well on the road back and with 35 players on the books and a great atmosphere in the bandroom they are confident of doing well.
---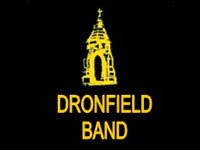 Dronfield CMW
Conductor: Alan Tyler
Principal Players:
Principal Cornet: Adrian Wood
Solo Euphonium: Kate Salt
Solo Horn: Hazel Bilbey
Soprano: Mick Godbehere
Flugel: Kate Hill
Solo Trombone: Keith Croft
Eb Bass: Paul Holmes
Butlins Record:
2005: DNC
2003: DNC

Our contact at the band tells us that they have enjoyed a lovely piece and are looking forward to the contest. They came 7th at the Regionals last year and went on to end the year in 13th place at Pontins. They report though that they are in good shape, keen, enthusiastic and there is a great atmosphere in the band. That's what we call being confident, and if they can take that onto the stage then perhaps they will be celebrating long into the small hours in Skegness on the weekend.
---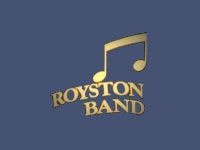 Royston Town
Conductor: Simon Jones
Principal Players:
Principal Cornet: Ian Muncey
Principal Euphonium: Roger Simons
Soprano Cornet: Richard Tinkler
Solo Trombone: Charmain Hardwicke
Solo Horn: Judy Claridge
Flugel Horn: Terry Roche
Eb Bass: Brian Edwards
Butlins Record:
2005: 5th
2003: DNC
Royston came 5th here last year and went on to put in a solid account at the Regionals where they came 7th, so they will be looking to improve on both those results this time around for certain. Our contact in the camp stated that the band was very busy over the Christmas period and that their lips are in good shape, whilst they have enjoyed the set work. Simon Jones joined just before Christmas and has given the band a real boost of confidence, and they are all looking forward to the contest on the weekend. Another band sounding good then.
---
Skegness Silver
Conductor: Geoff Weeks
Principal Players:
Principal Cornet: Jackie Parkins
Principal Euphonium: Ben Oliver
Soprano Cornet: Andrew Hewitt
Solo Trombone: Emma Gent
Solo Horn: John Turner
Flugel Horn: Charles Hunt
Eb Bass: John Rusted
Butlins Record:
2005: 14th
2003: DNC

The locals once again compete here looking to improve on last year's wooden spoon position and our contact in the band was hopeful that they could do just that this weekend, even though they will take to the stage with a very young line up. Lots of talent though and they are determined to try their best on a piece which they have enjoyed bringing up to scratch. Half the band is under 18, so if they do get a prize the MD will have to folk out more on lemonade and crisps than nuts and a pint of best bitter.
---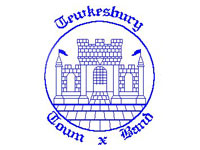 Tewkesbury Town
Conductor: Nigel Morgan
Principal Players:
Principal Cornet: Martin Musto
Principal Euphonium: Martin Warner
Soprano Cornet: Robin Purser
Solo Trombone: Hadrian Walters
Solo horn: Clive Miles
Flugel horn: Sue Musto
Eb Bass: Jonathan Allen
Butlins Record:
2005: Winners
2003: DNC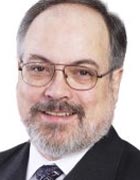 The defending Champions of the Fourth Section return in the hunt for further glory having been the convincing winners last year.

They only managed twelfth place at the Regionals much to their disappointment, but our contact in the camp tells us that they have been practicing hard and enjoying a piece which they think will give the audience something to enjoy lisenting too as well.
A good solid line up of players could well mean another nice big cheque to keep the treasurer happy.
---
Thoresby Colliery Youth
Conductor: Christine Gent
Principal Players:
Principal Cornet: Sam Hyatt
Solo Euphonium: Tim Brown
Solo Horn: Pauline Dalglish
Soprano: Shaun Pepper
Flugel: Joanna Wilmott
Solo Trombone: Elizabeth Dalglish
Eb Bass: Dean Robson
Butlins Record:
2005: 8th
2003: DNC
Great to see Thoresby Youth making the trip to Skegness once more under the excellent baton of Christine Gent. The band is producing a steady line of talented young players and it says a great deal that only three of the current bands are adults.
Our contact states that they are determined to enjoy themselves come what may on the weekend as it is a real chance for everyone to combine hard work and a bit of relaxation at a contest. They had a fantastic time last year, and even though the piece has been difficult for the band they think they get it into shape just in time.
With an average age of about 14, they too will be celebrating with pop and crisps rather than beer and nuts if they do well. Lets hope so!
---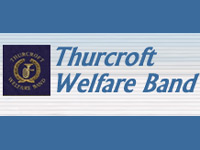 Thurcroft Welfare
Conductor: Andrew White
Principal Players:
Principal Cornet: April Farthing
Solo Euphonium: David Holling
Solo Horn: Russell Vernon
Soprano: Julian Holling
Flugel: Vicki Willmott
Solo Trombone: Jonathan Gibbins
Eb Bass: Malcolm Taylor
Butlins Record:
2005: 7th
2003: 4th
The band make a return trip to Lincolnshire looking to improve on last year's 7th place which was followed not long after with the lowly twelfth place in Bradford. They did go on to claim 9th at Buxton, so they will be to kick start their 2006 season off with a good showing here.
Our contact reports that they are quietly confident and have been playing very well over the past few months. They have had a few experienced players joining the ranks and there is an excellent atmosphere in the bandroom. Sounds as if they may well fancy their chances then. Wait and see.
---
Waterbeach Brass
Conductor: James Utting
Principal Players:
Principal Cornet: James Stygall
Solo Euphonium: Sarah Smith
Solo Horn: Nigel Armstrong
Soprano: Steve Houghton
Flugel: Peter Mackley
Solo Trombone: Richard Jones
Eb Bass: Clive Jones
Butlins Record:
2005: DNC
2003: DNC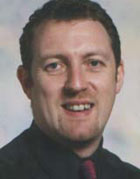 You wouldn't bet against Waterbeach taking the title back home with them. They won the London SC Region in 2004 and only narrowly missed out on a return trip to the finals last year by one place.

Our contact reports that the band are in good shape and confident of doing well with a piece they enjoy. They are usung this as a bit of a run out for the Regionals in a couple of months time where they are also confident that they can once more reach the Harrogate Finals and gain promotion to the Third Section.
Full band rehearsals and good sounds they tell us, so will that prove to be a winning formula at Skegness?
---
4BR Prediction:
With only the eight bands on show it would be hard not to mention them all as potential winners. There are though a couple of bands that should fancy their chances more than most and from what we can gather it could be a fight between the reigning champions, Tewksbury and Thurcroft Welfare for the big fat cheque with Dronfield, Bestwood and Royston not far behind.
Others should fancy their chances too, look out for good performances from the rest as well.
1. Thurcroft Welfare
2. Tewkesbury
3. Dronfield CMW
4. Bestwood Black Diamonds
5. Royston
6. Waterbeach
Dark Horses: Skegness and Thoresby Youth