2006 Butlins Mineworkers Open Brass Band Festival - The adjudicators
16-Jan-2006
Here is the list of judges who will be casting their experienced eyes and ears over the bands performances this year in Skegness.
---
Championship Section: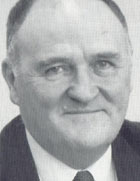 William Relton: (Test Piece and Entertainment)
William Relton is a member of the Council of the Royal Albert Hall and is included on the Panel of Assessors for the Arts Council of England "Arts for Everyone" Lottery Fund.
His lifetime involvement in music started at the age of fourteen when he joined the Brighouse and Rastrick band, being appointed solo cornet at the age of seventeen. After National Service, he took up the post of Sub Principal Trumpet and Principal Cornet of the Birmingham Symphony Orchestra and left the CBSO after three years to take up one of the first £1,000 bursaries at the Royal College of Music.
During his studies at the college, William Relton played with all the major London orchestras and for one season was at the Royal Opera House, Covent Garden. He joined the Orchestra of Sadlers Wells Opera (now ENO) where he was Principal Trumpet.
In 1957 he joined the BBC, first as a player in the BBC Concert Orchestra, being later appointed music producer. In 1970 he became Orchestra Manager of the BBC Symphony Orchestra and was promoted to General Manager in 1975. He has worked with all the great conductors of our day, from Ashkenazy, Bernstein and Boulex to Zender and Zinman, and was successful in appointing both Gennadi Rozhdesvensky and Sir John Pritchard to the post of Chief Conductor of the BBC Symphony Orchestra. He was responsible for all the Orchestra's activities including tours of Australia, China, Jpan and most European countries.
He left the BBC to take up the post of General Manager of the Eastern Orchestral Board, where he was responsible for the financing of some 250 concerts per year given by professional symphony and chamber orchestras.
Recently he has devoted more time to conducting and adjudication, and is on the Management Committee of the Donatella Flick Conductors Competition.
William Relton has been a familiar face in the "box" at the since he made his "debut" in 1977 with Havelock Nelson and Buxton Orr. Since then he has appeared on another 15 occasions, including 9 years in a row from 1986 – 1994 and a further four consecutive years from 1997 – 2000. He has also adjudicated at the Open, Masters and European Championships as well as contests at all levels throughout Europe and the World.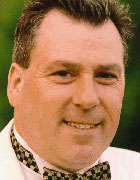 David Hirst: (Test Piece)
David Hirst began his musical career at the age of ten with the local village band playing cornet: he made rapid progress on the instrument, and, at the age of fourteen was accepted into the Yorkshire Imperial Metals Band on the solo cornet bench.
Two years later David joined the Black Dyke Mills Band on Soprano Cornet, where he had four successful years including wins at the British Open, National and World Championships.
In 1972 David began studying music at the University of Huddersfield, being taught trumpet by Maurice Murphy. A growing interest in Orchestral and Big Band playing led him to being one of the early members of the James Shepherd Versatile Brass.
In 1978 David rejoined the Black Dyke Mills Band on Soprano cornet enjoying further contest success.
By the mid 70's he was conducting various village bands before being appointed in 1980 as the Musical Director of the Andrews Heat for Hire Band. After five successful years he then took over as Musical Director at the Lewington Yamaha Band followed by two years as the Resident Conductor at Black Dyke conducting the band during their historic tour of Australia in 1988. In 1990 David returned to the Yorkshire Imperial Band conducting them at the British Open, All England Masters and as prize-winners at the "Brass in Concert" competition over three successive years.
In 1994 David was invited to join the 'World Famous' Brighouse & Rastrick Band as Resident Musical Director. During this period the Band have been National Champions (1997 & 8), European Champions (1998) and All England Masters Champions (1997 & 2001) in addition to Yorkshire Area Champions (1995 & 1997).
---
First Section: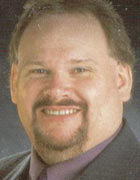 Steve Sykes:
(Steve is also adjudicating in the Entertainment Section of the Championship Contest)
His musical roots are firmly based in Yorkshire brass bands - in 1978 he accepted an invitation to join the Grimehtorpe Colliery Band as Principal Tuba and Soloist. With them he performed as soloist throughout Europe and Australia winning the prestigious title of 'Granada Television Soloist of the Year'.
As a freelance musician appearing all over the world he is a firm favourite with players and audiences alike and many compositions for solo tuba and orchestra/band have been inspired by, dedicated to and premiered by him.
Steve has been directing Championship Section bands since the age of 22 including CWS (Glasgow) and Sun Life (Stanshawe). He has directed bands at the National Finals, British Open, All England Masters and European Championships and has many commercial recordings and national radio broadcasts to his name.
He regularly appears as an adjudicator at leading music festivals including the National .d Finals and at the Yorkshire Regional Championships. Steve is included in the British Federation of Bands' list of approved adjudicators.
Steve has appeared as guest artist with many famous ensembles including the U.S. Army Orchestra, HM Royal Marines, the Norwegian Navy Band and has performed as soloist at the world renown Mid-West Band and Orchestra Clinic (Chicago) - sharing the stage with jazz greats Bill Watrous and Arturo Sandoval. In 2002 he presented a solo recital in London's prestigious Royal Albert Hall.
He is tuba tutor at the celebrated Brass Band Summer School and the International Brass Band Summer School. Steve is lecturer in low brass studies at Bath Spa University College and frequently tutors HM Royal Marines brass instrumentalists at Lympstone, Plymouth and Portsmouth.
Steve is a prolific music arranger for brass - he has music series published by Warner Brothers (USA), Editions Frank (Switzerland), Bernaerts Music (Belgium) and his own publishing company Perfect Pitch.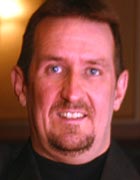 Raymond Tennant:
Began playing career as cornet player with Kirkintilloch band in 1970 then moved on to tuba. Gained entry to Royal Scottish Academy of Music & Drama in 1977, with further studies at Royal Northern College of Music in Manchester and the National Centre for Orchestral Studies in London.
Following studies was principal tuba with Scottish Ballet and the Scottish Chamber Orchestra and has performed with the Royal Scottish National Orchestra, BBC Scottish Symphony Orchestra, Scottish Opera and the Ulster Orchestra. Has appeared on numerous recordings and on TV on a few occasions!
In past ten years has been MD at Newtongrange, Unison Kinneil, Johnstone, Kirkintilloch Kelvin and has enjoyed numerous contest successes with all at regional and national level.
---
Second Section: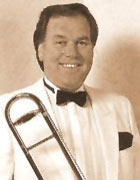 Derek Southcott:
Derek is a talented and highly respected musician having a rich variety of experience in performance, teaching and adjudicating.
Always dedicated to his art, by the age of 18 Derek was awarded the Champion Trombone Player of Great Britain. In the same year he was also a member of the Champion Trombone Quartet of Great Britain alongside his fellow band members from Black Dyke Mills Band.
No stranger to the world of entertainment, for 22 years he has played with the world renowned Syd Lawrence Orchestra as principal trombone and toured with international artists such as Johnny Mathis and Shirley Bassey. He has played in over 4000 recording sessions playing with the BBC Northern Radio Orchestra, James Shepherd Versatile Brass as principal trombonist, and Yorkshire Television, Granada, Welsh Television BBC and many independent television companies as a session musician and as a soloist.
As a teacher Derek spent six years as a Professor of Brass Instrumental Teaching for the British Army. He has spent three year as trombone tutor and examiner for Leeds College of Music. He still continues to work with young people and has been responsible for the development of music in schools, setting up and conducting successful wind bands and dance bands in a number of schools in the Yorkshire and Lancashire areas.
As a consultant and clinician Derek has traveled extensively and still regularly visits Norway and Switzerland to lecture and perform.
His credentials as an adjudicator are equally impressive. Derek has been adjudicator at the Stavanger Festival in Norway and on home soil at Spennymoor Brass in Concert and Whit Friday.
He continues to perform with the Derek Southcott Sextet, running his own Calder Valley Youth Dance Orchestra and teaching in 7 different schools and conducting all their musical ensembles.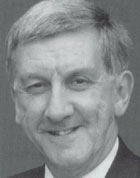 Malcolm Brownbill:
Malcolm Brownbill has more than 40 years involvement as player, teacher, conductor and adjudicator within the band movement. His wide musical experience has involved brass and military bands plus orchestral and choral work.
Originally staring to play the cornet in the Salvation Army, he became solo cornetist with several bands, and has conducted brass bands with prolific success since 1974, winning many prizes at all levels.
He is a former Police Inspector and Musical Director of the Merseyside Police Band, completing over 20 years in a position that involved him organising and directing many highly prestigious engagements. At the same time Malcolm has been professional conductor of such bands as Wingates, Cory and Laporte Industries. He has also proved over the years to be a very successful instrumental teacher and many of the young people who benefited from his guidance are now playing with our finest bands.
His experience as an adjudicator is widely appreciated. Malcolm has officiated at numerous prestigious events throughout the UK, including Area contests and National Finals. A council member of the National Youth Brass Band of Great Britain and a member of the British Federation's approved Adjudicators Panel, he holds the position of Public Relations Officer for the Association of Brass Band Adjudicators
---
Third Section: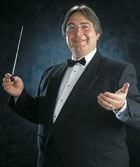 Dr Robert Childs:
Robert was born and bred in the South Wales valley town of Tredegar. He is an Associate of the Royal College of Music, a Fellow of the London College of Music, and gained a distinction in a Master's Degree from the University of Leeds he also holds a Post Graduate Certificate in Education from the Open University and is currently following a doctoral program at The University of Salford.
Robert has conducted and performed with most of the top bands in the north of England. He was Principal Soloist and Bandmaster of the Yorkshire based Black Dyke Band for ten years, as a player winning the European, British Open and National Championships. In his capacity as Bandmaster with 'The Dyke' he conducted memorable concert performances with; Susanna Walton, Lesley Garret, Philip Smith, James Watson and The Beautiful South.
In addition to his extensive brass band experience he has performed with many of the Country's leading orchestras and still performs as a euphonium soloist all over the World.
In May 2000 Robert was delighted to accept the invitation to become the Professional Music Director of the 'Buy As You View Cory Band' from the Rhondda in South Wales. This appointment has re-united him with Wales and associated him with the band he has held in such high esteem since being a boy.
Robert steered Cory to a 'Historic Double' contest success, when they won both the British Open and the National Championships of Great Britain in 2000. They were also runner's up in the European Championships the following year, winning the set –test piece by three clear points. He was also the recipient of the coveted Harry Mortimer Maestro award for his outstanding ability as a conductor.
Apart from his obvious talents in the contest field he has also developed the Band's musical horizons. The Buy As You View Cory Band is 'Band in residence' at the Welsh College of Music and Drama (where Robert is currently Director of Band Studies). He has appointed Dr John Pickard as the Band's 'Composer in Residence' and is championing new music.
Robert's interest in research has also resulted in the historic first performances of 'Battle Song' by Havergale Brian and 'A Tydfil Overture' by Joseph Parry.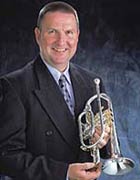 Alan Morrison:
After a long association as Principal Cornet player with the Grimethorpe Colliery Band, Alan now holds a similar position with the world famous Brighouse & Rastrick Band.
He continues to be in great demand as a soloist having traveled the world appearing in Australia several times, extensively in Europe and to the USA as well as the length and breadth of Great Britain featuring in many festivals and gala concerts including the Henry Wood Promenade Concerts at the Royal Albert Hall.
He is a frequent tutor on Summer Schools and regularly acts as Cornet Tutor to the National Youth Bands of Great Britain and Switzerland and has lectured on the brass band courses of several colleges and musical institutions. An experienced music examiner for the Associated Board of RSM he also visits educational establishments giving recitals, masterclasses and external examining, and has adjudicated brass band contests at all levels at home and abroad.
His conducting career has been very successful since his first appointment at the age of 17, with several bands rising through the sections under his guidance and frequent appearances as Guest Conductor with famous bands such as Grimethorpe.
Alan has recorded six solo albums and pioneered a teaching video that has proven very successful. He also regularly features on light music recordings for the BBC with various ensembles including big bands and orchestras.
There are several compositions and arrangements published for brass band by Alan that have also proven very popular and all are still available, some of the titles becoming best sellers, such as Buster Strikes Back and Sugar Blues.
You can find out much more detail on Alan and his recordings by visiting his website at: www.justbrass.co.uk/alanmorrison
---
Fourth Section: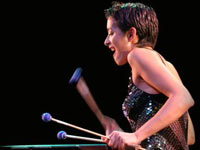 Simone Rebello:
Simone regularly performs with the internationally renowned BackBeat Percussion Quartet of which she is a founder member. The group tours extensively in Japan and America and have also given concerts in Zimbabwe, the Cayman Islands and throughout Europe.
In addition to recording 2 CDs and numerous international TV and radio broadcasts the group has won several competitions including the Royal Over - Seas League Ensemble Prize (1997), The Osaka International Chamber Music Festa (1999) and The USA Concert Artists Guild (2001) which led to a USA debut at The Weill Hall - Carnegie Hall. The group has commissioned several new works and its 2002 Proms debut was broadcast live on BBC television.
In 1997 Simone formed Equivox with leading saxophonist Rob Buckland and this contemporary music group record and perform internationally. They have commissioned several new works and are releasing their latest CD in 2005. Simone collaborates with various musicians on projects and continues to work as a solo recitalist with pianist/organist Julian Wilkins.
Simone devises and presents concerts and workshops to children of all ages and works annually with Young World UK who produce concerts featuring large choirs (up to 8000 children) in UK arenas including the Manchester Evening News Arena.
She is frequently asked to adjudicate at national and international brass and wind band competitions, percussion festivals and events for BBC Radio, and speaks regularly at events concerning performance skills, the development of concerts and workshops for children and general percussion topics.
Simone Rebello is a solo artist and endorsee for Yamaha- Kemble UK.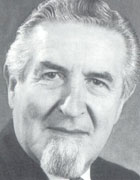 C. Brian Buckley:
Brian holds regular appointments at major brass and wind band festivals throughout the United Kingdom, including the National and Pontins Championship Contests; these are an integral part of his busy schedule.
Holding Conducting, Performing and Teacher Diplomas, Brian is a busy, widely travelled and experienced adjudicator and examiner. He is at present, the only member of the Association that has just been elected an Executive member of the Council of the Association of Brass Band Adjudicators (ABBA) and who lives in Wales. He is also the Chairman of the N.A.B.B.C. (Wales Area).
For the past fifteen years, Brian has enjoyed the challenges of freelance conducting – a situation that has been strongly by his demanding and continuing role as a leading Consultant in Water Sciences and Risk Management.
Since taking up the baton I 1968, Brian has focused his attention on bands mainly within Wales and the West Country and has been extremely successful. Promotion form the lower sections through to the Championship Section status in successive years, collecting National honours en route has become the norm.
From his early teens, Brian established a sound reputation as a cornet and trumpet soloist of quality having occupied the Principal Cornet chair with one of Wales' leading bands – Tredegar – for almost 25 years. One of the early products of the Youth Music policy in Wales much of his time is taken up with steering and acting as mentor to aspiring young musicians, to stimulate and benchmark their progress both musically and technically.
---
Compere: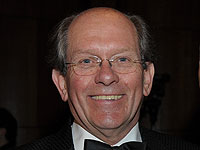 Frank Renton
Born in 1939, Frank was brought up in Yorkshire. He began to study the piano at age seven, and had his first trumpet lesson on his tenth birthday.
Frank first earned a living as a professional trumpet-player, gaining conducting experience where possible. In 1967 he won a Competition for Young Conductors at the Edinburgh Festival. Appointments followed in Germany and in Singapore, where he conducted the first performances of the country's fledgling symphony orchestra. He also worked throughout the Far East.
After his return to England in the mid-70s, Frank variously ran a music school in York, played with Versatile Brass, and eventually began working with the BBC Concert and Radio Orchestras. He also worked with the famed Grimethorpe Colliery Band.
In 1985 Frank returned to London to become Principal Conductor of the Royal Artillery Orchestra, London's oldest professional orchestra. For three years Frank and the Orchestra toured the country giving concerts in venues large and small, and to all kinds of audiences.
In 1988 he was appointed Principal Conductor of the British Concert Orchestra after critically acclaimed recordings with the American soprano Carol Vaness. He also began to broadcast regularly on BBC Radio, writing and presenting his own musical programmes. In 1992 he made the decision to concentrate entirely on conducting and broadcasting.
He is a member of the Worshipful Company of Musicians, and in 1989 became a Freeman of the City of London.
He remains one of the leading freelance Musical Directors in the UK, working with many of the very best brass bands in the country, whilst his high profile presentation of BBC Radio 2 Listen to the Band has given the programme new life and vitality.