2005 4BR Awards - Test Piece of the Year
9-Dec-2005
What was the best piece any band performed during 2005 then? Lots of stuff played - some great, some good, some not worthy of a mention maybe?

---
Introduction:

There was a fine selection of something old, something new, something borrowed and something…well not quite blue, but you get the drift, this year in the test piece stakes.
We do point out that we can only select in the category those pieces that have been chosen as set works first, then subsequently as own choice selections at contests in 2005. This rules out 'Journey to the Centre of the Earth' by Peter Graham until the 2006 Awards.

There was an eclectic selection to choose from – right from the Championship Section down to the Fourth and Youth Sections, and it is nice to report that there seems to be more original works surfacing for our major contests throughout Europe than for some time.

Still plenty for the bands and their Musical Directors to get their teeth into this year, with these five sticking in the minds for us: 'Eden' – Dr. John Pickard; 'Extreme Make-Over' – Johan de Meij; 'The Night to Sing' – Bramwell Tovey; 'Ginnungagap…seeming emptiness' – Johan Evenepol; 'Lyonesse' – Simon Dobson.
There were plenty of others to take into consideration as well for our nominations, such as 'A Gallimaufrey Suite'; 'A Mendip Celebration'; The Belmont Variations and 'Pageantry' – all stern tests at Harrogate. 'Three Figures' and 'Prelude, Song and Dance' which tested the Championship and Fourth Section bands at Pontins; "St. Magnus' which was used at the New Zealand Championships this year; 'Tristan Encounters' which was used in Australia; 'Riffs sand Interludes' used in Norway; 'Harmony Music, 'Ballet for Band' and 'Verona Lights' used at Butlins; 'Harrison's Dream' and 'Coventry Variations' used in America; 'Masquerade', 'Montage' and 'Connotations' used at the Spring Festival; 'Comedy Overture', 'Variations for Brass Band', 'Tam O'Shanter's Ride' and 'Divertimento' at the Regionals. The list is endless.
---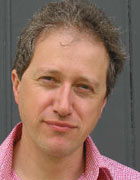 Eden – Dr. John Pickard
The set work for the 2005 National Finals held at the Royal Albert Hall in London may have caused a bit of a controversial decision, but there was little doubt that this quite brilliant piece won over the players, conductors and more importantly, the audience on the day.
Written with reference to John Milton's epic work in mind it was a technical tour de force that never lost its footing from its tonal foundations. It asked a great deal of performers and conductors alike, but left them with a feeling of immense musical satisfaction. It was the same with the audience too, and it was noticeable that the old hall was fuller than usual for all the competing bands on the day. A quite magnificent work for brass band from an outstanding composer for brass.
---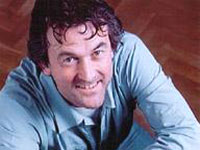 Extreme Make - Over – Johan de Meij
There were a lot of raised eyebrows for certain when the set work for the 2005 European Championships was set on the stands of the competing bands ahead of the contest in Groningen this year we are sure. There was also a great deal of debate as well, what with the inclusion of an extended section of the performance that required the complete cornet section to play on tuned bottles (filled with water) for what seemed to be an imitation of an old pipe organ.
Come the contest day though and the piece revealed itself to be an absolute cracker. Based on Tchaikovsky's String Quartet No 1 it is a superbly structured work – starting with a lovely (and very testing) quartet opening. The bottles added to the colour and to be fair to all bands they took it very seriously indeed. It was certainly different, but certainly well worth the risk. It deserves to be used at major contests all over the world.
---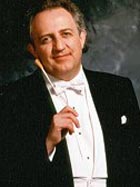 The Night to Sing – Bramwell Tovey
In a year in which nostalgia and remembrance became inextricably entwined Bramwell Tovey produced a wonderful, personal musical account of the night when War in Europe finally came to an end.
The British Open was the perfect setting for this emotive, yet at times affectionately humorous work that captured the feelings of the different emotions of victory and sacrifice, despair and delight with a fine sense of lyricism. It reflected the composers own personal feelings drawn from what happened to his own family and as such reflected those of a vast majority of the audience who could also remember mothers and fathers, brothers and sisters and family friends who had first hand experience of a period that of history that defined us as a nation. Wonderful music indeed.
---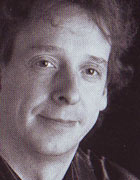 Ginnungagap…seeming emptiness – Johan Evenepol
A work of rare brilliance from the composer who drew his inspiration from the myths and legends of Norse mythology and the creation of Man.
An immensely powerful work over 25 minutes in duration it was selected first as the set work for the 2004 Netherlands Championships after it was written for Brass Band Buizingen in 2003. It resurfaced on the 2005 recording 'Ad Optimum' by the same band and then it was given a poerfiul performance by Brass Band Rijnmind at the European Championships (although in a slightly amended form).
A brilliant piece that makes huge demands on the performers, it deserves to be heard again and again.
---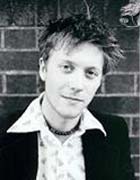 Lyonesse – Simon Dobson
This cracking piece from the gifted Simon Dobson yet again showed that he is perhaps the brightest young brass composer around.
Written for the National Youth Brass Band Championships of Great Britain in Manchester this year it takes its inspiration from the ghostly story of the village that sank beneath the waves off the Cornish coast many hundreds of years ago. It is atmospheric and detailed, lyrical yet technical and a wonderful test of musicianship.
It is also a piece that deserves to be performed at a more senior level as well – it is certainly hard enough and we hope someone in a position of authority does just that.