2005 4BR Awards - Newcomer of the Year
9-Dec-2005
Which talent do you think made the biggest new impression on the banding scene during 2005. Lots to choose from as someone and something has created a real impression in the last 12 months.

---
Introduction:

It is always a joy to see new and exciting talents make their mark in the banding movements each year, and 2005 was no exception, with talents blossoming in terms of bands, players, conductors, composers and even brass band events.
It left us with plenty to choose from ourselves and a huge selection became apparent. These were the five that caught our eye in 2005: Brass Band Aid; Hans Gansch; Brass Band Aeolus; Brass in Concert: The Sage, Gateshead; Garforth Community Band.

There were of course plenty of others, what with the likes of Vicky Reynolds; Sophie Rhodes; Graham Fraser; The Xeno cornet; Stephen Wilkinson; Rebecca Crawshaw; Dave Danford; William Hess; Anne Britt Scherrer – Hermansen; Wallberg Band; Dr. John Pickard; John Collins; The All England International Masters; The French National Championships; Mnozil Brass; Kristy Rowe; The World Championships…
---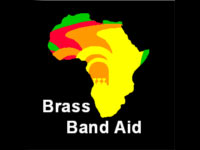 Brass Band Aid
There is very little you need to add to what has already been said, and what Brass Band Aid has already achieved in 2005. A fantastic idea – more importantly brought to fruition by the hard work of Briony Thompson, Bob Thompson, Steve Robson and Sophie Robson.
To get all the players together to give their time to the release of the Brass Band Aid CD was one thing – to carry it on to raise over ten grand in such a short space of time and make sure that money has been used to such fine effect in Ethiopia is another. No praise can be too high and it now continues to show that the banding world does think more about other issues in the world other than contesting. And that is a minor miracle.
---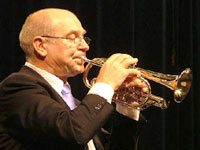 Hans Gansch
There are very rare times in someone's banding life when you are treated to an exhibition of near genius from a performer.
At the European Brass Band Championships in Groningen, those lucky (and we do mean, lucky) enough to be present at the B Section Contest heard a performer of the rarest talent give a masterclass in the art of cornet playing that perhaps has rarely if ever been bettered.
What made it so remarkable was that it didn't come from a precocious youngster with brilliant technique and nerves of steel, but a rather mature, balding cornet player by the name of Professor Hans Gansch, who was the Principal Cornet of Brass Band Oberosterreich from Austria and the former Principal Trumpet of the Vienna Philharmonic Orchestra. His playing of Philip Sparke's 'Song and Dance' was simply awe inspiring with such control of that it left you near speechless. It will live in the memory banks for many, many years and luckily it was recorded for posterity too.
---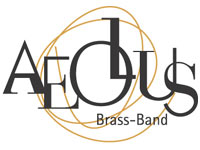 Brass Band Aelous
If ever the brass band movement wishes to expand into countries where there is no real tradition of a brass band as such, it should be wholly heartened by what is happening in France at the moment. Yes – we do mean France, for they have now got the British Brass Band bug – big time.
Not only have they just put on their second National Championships, but they are now producing quality traditional brass bands too which if they continue to develop in the next few years will start to challenge for honours at the European Championships themselves. At Groningen, Brass Band Aelous showed just how far they have come with two performances that would have graced just about any top section contest in the UK.
That they did come last was perhaps because they underestimated their own abilities, for they produced a fine set work and a cracking own choice selection that had all the hallmarks of what we take as good, balanced, warm and tuneful brass band playing. The French it seems are on the march.
---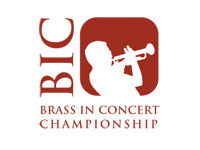 Brass in Concert: The Sage, Gateshead
There were always gong to be a few people who thought moving Brass in Concert to a new venue was going to be a bad idea, but there cannot be any now.
The Sage, Gateshead was a quite wonderful venue to hold any brass band contest: A fine auditorium, a superb state of the art complex, excellent organisation, top prize money, the use of multi media presentation; fine facilities for the bands; a great atmosphere in and around the hall; a decent Gala Concert and 11 quality bands.
The contest itself may have been going for many years, but it has now entered a new and exciting era that can only be of benefit to the movement. It's significance should not be under estimated, and congratulations to all who organized and promoted it. It is now up to the bands to show that they are worthy of it too.
---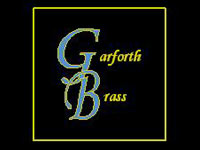 Garforth Community Band

The achievement of Stephen Bailey and Garforth Community should be hailed from the rooftops of every person who believes the brass band movement has a future.
Started on January 9th 2005, by Steve who is a peripatetic teacher in Leeds, the band entered the Yorkshire Regional Championships in the 4th Section more in hope than expectation. The previous few months they had raised close to three thousand pounds to get up and running, with very little music, borrowed and broken instruments, no real home or bookings but plenty of enthusiasm and commitment from his youngsters, parents, family and friends.
The result: runners up at the Regional Championships and again at Harrogate at the National Finals, concerts booked, a bandroom, a flourishing organisation and a great future ahead. What an achievement in such a short space of time.