2005 4BR Awards - Conductor of the Year
9-Dec-2005
Who do you think should gain the accolade as the best stickman (or woman) for 2005. There have been some pretty exciting talents on show on the podium in the past 12 months, but who do you think was the best.
---
Introduction:

Another desperately difficult choice for you to make here for whom you thought was the top conductor of the year in 2005 - just like last year in fact when it boiled down between a race between David King, Nicholas Childs, Garry Cutt and Ray Farr. We have taken into account not only contest performances (and not just those who directed winners), but also concert performances, radio and CD releases. The bottom line for conductors will always be whether not they are seen as a winner, but there is more to the art and craft of stick work than that.

Once more the usual names come readily to mind, but there has also been a great number of others worthy of closer inspection. This year we have gone for a selection of Dr. Nicholas Childs, Dr. Robert Childs, Richard Evans, Russell Gray and Glyn Williams.
The list of MDs we could have nominated ourselves was as long as Philip Harper's arm and the PolySteel man was certainly in our mind when we looked back at the conductors in the past year. Others with honorable mentions for us were Professor David King, Garry Cutt, Ray Farr, Steve Bastable, Selmer Simonsen, Reid Gilje, Allan Withington, David Gallaher, Howard Taylor, Bengt Eklund, Paul Andrews, Paul Holland, Mark Bentham, Kevin Gibbs, Frans Violet, Michael Garasi, David Chadwick, Tim Pritchard, Derek Greenwood, Chris Houlding… the list was almost endless.
---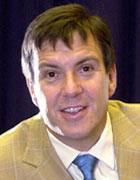 Dr. Nicholas Childs
For all of Black Dyke's achievements this year none of them could have been achieved without this man at the helm. Be it through sheer force of personality, musicianship, drive and talent, he was the man who more than most was determined to ensure that his band (and Black Dyke are very much his band now) were going to mark their name down in history in their 150th year.
The results have been spectacular: British Open and European Champions, runners up at the Nationals and Bradford and providers of some exceptional concert and recording work during the past twelve months. It has taken him a while, but now Dyke are possibly on the verge of yet another golden period of success – and it is very much down to him.
---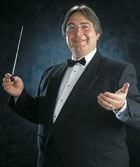 Dr. Robert Childs
The elder brother may not have had the success in terms of silverware in 2005, but his drive and determination to succeed with his band is the equally if not greater than his younger sibling. They came almighty close to winning every contest they entered in 2005, but came away with just the one first prize – and that created a little bit of history in itself at Swansea where they now appear to be unbeatable.
Away from the contest stage they have been equally impressive with the MD leading them with distinction on a number of outstanding recordings and that breakthrough concert at the prestigious Cheltenham Festival.
---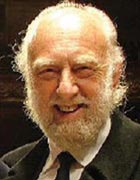 Richard Evans
A few years ago the Editor of 4BR penned a mock contest obituary for Richard Evans and it seemed that we would lose one of the great swashbuckling talents from the contest stage, especially as not ling after he underwent major heart surgery.
What ever they did to his ticker though has made him into a new man and he has since been on inspired form with the baton. His direction of Grimethorpe (a notoriously difficult band to get to play for any conductor, regardless of reputation) has been a delight and his direction at Bradford on 'Rienzi' was a real highlight of the year. He also did it again at Brass in Concert and in between has been on sparkling form in the numerous concerts he does with the band up and down the country. They don't make them like Dicky anymore. And in 2005 you could see why.
---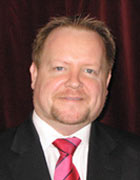 Russell Gray
Some conductors (and it is very few indeed) have the knack of being able to produce contest winning performances wherever they go – and Russell Gary is one of a very select group indeed.
2005 has been a stunning year for the Scotsman, with bands as diverse as Wallberg in Switzerland, Wingates at Wychavon, Ransome in France and Leyland at both the Regional Championships and most memorably at London. Wherever he goes he has brought his brand of hard work, detailed preparation and sheer guts and determination to make the most from any situation. More conductors should follow his example, but you wonder if as many would be as successful as this talented musician has been this year.
---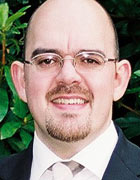 Glyn Williams
It is not often we get to cast our eye on a young up and coming conductor who immediately makes such an impression as Glyn Williams. He has been serving his apprenticeship with the baton in the lower sections with the Marsden Riverhead Brewery Band and after finding his conducting feet so to speak in 2004, he truly blossomed in 2005, leading the band to success at just about every contest they have entered.
What marks him put is the way in which he appears to have learnt from those he has been conducted by in his fine playing career as so you see little hints of Nicholas Childs, Garry Cutt, Howard Snell and Elgar Howarth in the way he directs his band. It is an unostentatious style, economical and fluid and highly impressive. A man with a very big conducting future ahead, 2005 confirmed that he is the real deal.