2005 4BR Awards - Band of the Year
9-Dec-2005
Who do you think should be awarded the accolade as the 4BR Band of the Year for 2005. Plenty to choose from isn't there?

---
Introduction:

Once more it has been a difficult choice to put forward just five bands worthy of taking the most prestigious title this year than you may at first think for bands ranked in the Championship Section throughout the world. The usual suspects have had good years, but others have also forced their way up the rankings by virtue of their contest performances and into the consciousness of the banding public with high quality recordings and concerts. Therefore you may have to look further afield for your possible winners.
We have opted for a five of Black Dyke, Grimethorpe Colliery (UK Coal), Eikanger Bjorsvik Musikklag, Leyland and Brass Band Treize Etoiles.
Other contenders for us though were plentiful with the likes of. YBS, Gothenburg, Trieze Etoile, Hepworth (Persimmon Homes), Ashton under Lyne, Ransome, Staffordshire, Fairey, Rothwell Temperance, BB Willebroek, Burry Port, Brisbane Excelsior, Woolley Pritchard, Alliance Brass, Brass Band of Central Florida, … the list can go on and on.
---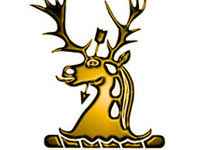 Black Dyke
What a year it has been for the band from Queensbury. To win the British Open and the European Championships after a period of a decade was a very fine achievement, but to also hold the National title going into their 150th Anniversary year was something else indeed.
Those celebrations were superbly choreographed throughout the year with the release of an excellent 'official' biography, a superb CD release (amongst others) and a quite magnificent concert in Manchester (amongst others too) with the incomparable James Morrison. No other band quite has the pressure that Dyke has to live with and in this year of all years they responded in quite outstanding style.
---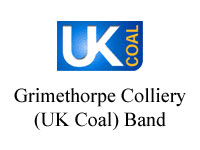 Grimethorpe Colliery (UK Coal)
A bit like the French rugby team, Grimethorpe are the great entertainers of the banding world, and once more in 2005 they showed that they are just about untouchable in that form of brass band contesting. Brass in Concert saw them on top form, but also challenging the audience's perception of banding entertainment.

However, it was on the test piece contest stage that they really showed their class in 2005 with a stunning performance at Bradford at the Regionals and followed by a corker at The Open that inexplicably didn't find favour in the box. In London they were again excellent, and could and maybe should have won. In 2005 Grimey were back with a vengance.
---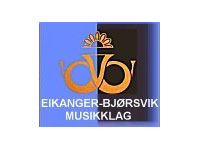 Eikanger Bjorsvik Musikklag
It has always been known that Eikanger have been one of the very best brass bands in the world, but sometimes their pursuit of musical excellence has left them open to attack on the contest stage. Not so in 2005.
First they went out and regained their Norwegian National title for the first time since 2001 with two outstanding performances in Bergen and them to top it all they regained the premier entertainment championship, the SIDDIS Contest as well. In between they managed to produce a quite stunning CD release with 'Tales and Stories' and put on their usual mix of outstanding concerts.
---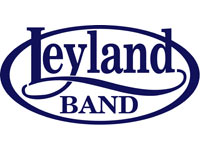 Leyland
If you thought it was a great year for the likes of Black Dyke and Grimethorpe, then what about Leyland?
First of all they retained their North West Regional title at Blackpool, and although they didn't quite manage to retain that form at the Grand Shield, they roused themselves against amazing odds, (there were real rumours that they may not have been able to field a band for London) and found themselves a benevolent make a wish sponsor to compete at the Royal Albert Hall. The rest is history and it gave the banding world a huge fillip.
---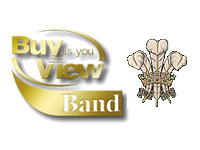 Buy As You View
Although the only title the Welsh band won in 2005 was the Welsh Regional Championship, they were the without doubt the band to beat at each of the contests they competed in.
Runners up at the European Championships, The British Open and The All England Masters International Contest, they only just failed to break that 'bridesmaid' spell of ill fortune at London where they came third and could and in many people's opinion should have won. Add to this a number of very fine recordings a breakthrough concert at Cheltenham and even third place at Brass in Concert and in 2005 you had one of the finest all round bands in the world.