2005 Scottish Open Brass Band Championships - The Adjudicators [All sections]
23-Nov-2005
These are the men in the box this year for the different sections of the event. So now you know who you need to impress.
---
The Scottish Open Championship: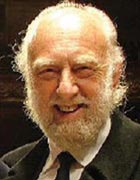 Richard Evans

Richard Evans is one of the most colourful and flamboyant characters on the British brass band scene today. With a unique ability to instil pride and passion into every player, he is ultimately the driving force behind each band he conducts.

Born in Aldershot, the son of a regular soldier, he spent his first two years of his life in India. On return to England, the family moved to Preston Lancashire. It was in nearby Leyland that he was introduced to the cornet with the British Legion Band. Within three years Richard was the founder member of the National Youth Brass Band, becoming principal cornet under the direction of the late, great Harry Mortimer, OBE, CBE. Leaving his first band, he moved to the Leyland Motors Band (the original forerunner of the JJB Sports Leyland Band) and studied under founding fathers Harold Moss and William Haydock.

National Service took Richard to Berlin, and on return to civilian life, he spent two years with the Black Dyke Mills Band. However, it was to the art of conducting that Richard was to carve a brilliant career. Upon graduation from the Royal Northern School of Music, he began full time teaching and worked as a freelance trumpet player with the BBC Northern Symphony Orchestra, the Manchester Mozart Orchestra, Syd Lawrence, and many other famous ensembles. During this period his conducting skills were being perfected in a vast theatre of experience, including brass bands, choral societies, and the directions of opera.
1975 was to provide the milestone in Richard's career that would take him to the very top of his profession. While conducting Wigan Cecilian Choral Society, he was asked to audition for the position of Musical Director with the Wingates Temperance Band. He accepted the position and within three months he had won the British Open Championships at his very first attempt! 1976 saw him moving to the Fairey Engineering Band, continuing to gain a reputation for flair and innovative musical direction to the highest standard.

At the beginning of 1978, Richard was recruited to rebuild the Leyland Vehicles Band with the specific remit of achieving the Championship status within three years. The band made history with their meteoric rise through the brass band super league and their name changes, Leyland DAF, BNFL, JJB Sports Leyland Band, and finally Leyland Band.

Richard's prowess as conductor, teacher, adjudicator and movement leader was rewarded in 1986 when he was the recipient of the J.Henry Iles Medal presented by the Worshipful Company of Musicians of the City of London. He has worked with Bands all over the world, Japan, USA, New Zealand, Norway, Switzerland, Holland, Belgium and Denmark. He proudly holds the post of Musical Director of the National Youth Brass Band of Scotland.

Although Richard Evans has reached the pinnacle of his success, he is not content to rest with past achievements. His personal quest is to provide the foundations for the continual growth of the British brass band culture through his established BA (Hons) course in Band Studies at Accrington & Rossendale College and a Discussion Forum to safeguard the shape of the future path of brass band music. He remains one of the most charismatic and dynamic conductors within Britain today.

David Horsfield

Born in Rastrick in the town of Brighouse, David can certainly claim ot come form brass band country. He began playing with his local Clifton & Lightcliffe Band and after graduating to Principal Cornet with them he became a member of the Brighouse & Rastrick Band at the age of 13 years that was very young for a Championship Band in those days.
In 1960, aged 16 years he was appointed Principal Cornet of B&R and made his British Open debut as principal that year under Alex Mortimer. During this time he won many solo competitions, was solo cornet of the B&R quartet that became National Champions in 1962.
After nine years with B&R he moved up the road to Black Dyke with whom he played for 9 years taking three National titles and two British Open wins. He was the band's Repiano Cornet.
When James Shepherd formed his Versatile Brass in 1972 David Horsfield was a founder member and played with them for 12 years featuring as Flugel Horn soloist. In 1984 on retiring form playing he decided to concentrate on his music publishing business 'Kirklees Music'.
In recent years he has turned his attention to conducting and adjudicating and is the Secretary of the Association of Brass Band Adjudicators. Work in this field has led to engagements all across the UK and in Europe including Belgium, France, Holland, Norway and Switzerland.
---
Scottish Challenge Shield: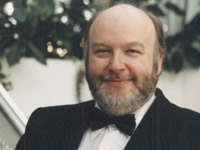 Nigel Boddice
Nigel Boddice, Hon A.R.A.M, enjoys a busy, impressive and enterprising international conducting career. Among the highlights so far, are concerts, recordings and a live CD project for Naxos with the BBC Scottish Symphony Orchestra and some highly enjoyable children's concerts with the Ulster Orchestra in Northern Ireland.
For the last seven years he has been regularly commuting to Norway, having accepted the role as Chief Conductor to the Royal Norwegian Navy Band [ K.N.M.M.], and led the ensemble to a new and much admired international standing. He studied at the Royal Academy of Music, London and later with both the distinguished Scot Sir Alexander Gibson and the Polish Maestro Jerzy Maksymuick.
Currently he is on the staff at the Royal Scottish Academy of Music and Drama. Nigel has been honoured in the past by the Worshipful Company of Musicians, London, being the inaugural recipient of the Mortimer Medal for his beloved work in musical education principally for West Lothian, and also by the Society of Scottish Composers for his prolific presentation of contemporary works. Over the last five years he has worked with countless orchestras and bands of every combination, which has formed the basis of a strong repertoire in several mediums.
He has recorded much for Radio and TV and has also completed several CD`s for Naxos, Doyen and Polyphonic. Recently, through his Scandinavian connections, he has been especially lucky to have collaborated with Ole Edvard Antonsen, Christian Linberg, Michaela Petri and Solveig Kringlebotn.
Back home in the UK, Nigel has continued with his distinctly versatile approach to work by directing and presenting the Salon Orchestra throughout Scotland and making New Year's Day appearances with the Philharmonica of Scotland.
Throughout the years, choral music has been an additional interest and featured in many a concert with for example, the Edinburgh Royal Choral Union, the National Norwegian Girls Choir from Oslo and Norway's legendary Silverboys. Future travel and concerts are planned and anticipated in Argentina, Germany and Denmark. Future Summer Schools include return visits to the National Youth Wind Ensemble of Scotland, Glasgow Schools Orchestra , Moray and the R.S.A.M.D. Junior Orchestra.
Finally a brand new venture has just newly developed in Molde, where Nigel will direct their three orchestras amid the panoramic mountain landscapes of Middle Norway. He has conducted once at the European Contest, in 1979 when he led CWS Glasgow into 7th place overall. He has adjudicated at the contest on two occasion – in 1997 and 2000 on the Own Choice Section.

Bryan Allen

Bryan Allen was appointed Head of Brass at the Royal Scottish Academy of Music and Drama in 1995, and prior to this enjoyed a varied career, primarily as a trumpet player for 17 years with the world renowned Fine Arts Brass Ensemble, touring in over 50 countries, given over 100 TV and radio broadcasts, and making countless commercial recordings for labels such as Doyen, Nimbus, RCA, Collins and ASV.

In addition, he has worked with the majority of Britain's leading orchestra, and was co-principal trumpet with the English Symphony Orchestra from 1980 - 1995, appearing as soloist on numerous occasions.
Bryan is now much in demand in a variety of fields - as a conductor, teacher, adjudicator, examiner, and arranger, and has given masterclasses and workshops at leading conservatoires worldwide. He is the Director of Brass Explosion in Symphony Hall, Birmingham, and of Brass Spectacular, held biannually in Scotland.
---
Scottish Challenge Cup: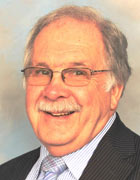 Alan Hope

Alan Hope has been involved in the brass band movement for as long as he cares to remember. A former euphonium player in his native North East he took up playing the bass trombone while in the Royal Air Force. Alan started conducting in the 1970's and after success with a number of lower section bands he moved into the Championship Section where, for a period of fifteen years, he conducted a number of bands with considerable success. He has over the years been involved as player and conductor of many of the bands in the North of England.

A former teacher in Sunderland, he has experienced brass banding at all levels, having been involved with the School's band movement and also with the musical education of many hundreds of pupils. He was for some years the conductor of the North Regional Youth Band.

Alan has been involved with band administration for many years and has been the North of England Regional Secretary of the National Contesting Council and Chairman of the Music Selection Panel for the National Championships.

He is in demand as an adjudicator and has in recent years adjudicated at many Regional Contests, National Finals, CISWO Finals and Association Contests all over Great Britain.

Alan is a member of the Association of Brass Band Adjudicators and is on the list of Apporoved National Adjudicators.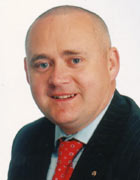 Steve Pritchard Jones

Steve started playing a brass instrument at the age of eight with Porthywaen Silver Band. He studied music in Liverpool and at Trinity College of Music, London before beginning a career in the performing arts as a conductor, player, composer, teacher and adjudicator.
Employed as Head of Expressive & Performing Arts and Director of Community at Belvidere School in Shrewsbury and Shropshire Learning Representative for the National Union of Teachers. Also Vice-Chairman and Membership and Development Officer of Shrewsbury Round Table.
An active musician Steve conducts and plays cornet/trumpet and keyboard regularly, as well as arranging and composing music. Alongside freelance conducting Steve is Professional Conductor of The Band of West Mercia Constabulary and Musical Director of North Powys Youth Band.
Steve has conducted and played in bands in all sections including Fodens Richardson, Jaguar Coventry, and Besses O' th Barn. Steve is also a former principal cornet of The Band, Corp of Drums and Bugles of the Cheshire Constabulary and The Band and Bugles of the 5th Battalion Shropshire Light Infantry Territorial Army.
Steve regularly plays in theatre productions and has performed with the brass section of the Royal Liverpool Philharmonic Orchestra. His adjudicating and conducting schedule is extremely busy as well as teaching and examining.
He has worked for both Granada and the BBC and as a house tutor with the National Youth Brass Band of Great Britain and the National Children's Band of Great Britain. Steve was guest trumpet soloist with The Nonnette Singers for a concert tour of Canada in 2001 and again for a concert tour to the Black Forest area of Germany in 2004.
He was one of the first recruits on the Welsh Adjudicator Training Scheme run by Brian Buckley working with leading brass band personalities.
His conducting and adjudicating schedule is very busy and has worked all the over the UK. Recently he adjudicated with David Read the Championship and First section for the Scottish Area Championships.
A member of the National Association of Brass Band Adjudicators and the National Association of Brass Band Conductors.
---
Scottish Youth Brass Band Championships:

Charles Keenan
Charles Keenan started playing the cornet in the St. Laurence's Brass Band in Greenock at the age of 10. On leaving school in 1972 he entered the Royal Scottish Academy of Music and Drama where he studied trumpet with David James. In 1974 he was awarded the subject prize for trumpet and after graduating in 1975 he was awarded a post graduate year to further his conducting experience.
Charles Keenan commenced his teaching career in 1977 and since then has been involved in conducting, training and developing brass bands as well as introducing many young people to the brass band movement. He is currently the Instrumental Music Co-ordinator with Inverclyde Council Education Services.
David James

One of the most respected brass performers, conductors and teachers of the post war generation, David James is known throughout the banding world for his excellence in all matters musical.

There area whole legion of players who owe their musical careers to him and a great number of bands who have benfitted greatly form his direction.

He remains to this day a great man and a great musician and he will be a very keen eared judge.