2005 Brass in Concert Championship - Introduction and Predictions
14-Nov-2005
A new era in the UK's premier banding contest takes place this weekend when 11 of the best in the land take to the stage at The Sage, Gateshead to entertain a packed house of 1500 people.
---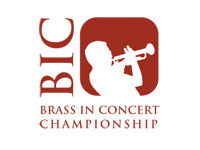 2005 Brass in Concert
The Sage, Gateshead
Sunday 20th November
The Sage, Gateshead, 0191 443 4661 (Box Office)
Commences: 9.30am
Change is something that is part of our everyday lives. Nothing stops anymore and things move on. It does of course depend on an individual's thoughts as to whether change can be seen as progress or as a backward step. As far as Brass in Concert 2005 goes, the change of venue just a few miles North to the Sage in Gateshead is progress very much in the right direction.

As far as the memory goes back, this contest will always be associated with Spennymoor, where it was held for nineteen years. Before that from its inception in 1977-1982, it was the Beehive Ballroom in Darlington, followed by a short stay at the Dolphin Centre. Each venue had its merits, but not one of them could really be said to be in the same class as The Sage, what with its fantastic Norman Foster design, great halls and auditoriums and facilities to relax and relieve the punters of their hard earned cash.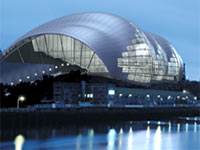 The Sage breeds the opportunity for new concepts and the chance for more people to attend, and it is hoped that there will be a 1650 full house – demand had been high. This event has always been sold out with the organisers Paul and Jacqueline Beere having to decline requests for tickets. The 1650 capacity will give more people the opportunity to be present at the UK's Premier Entertainment Contest and the organisers now have a website that gives information on the event – www.brassinconcert.com

This venue is brand new and is coming to the end of its first year in operation, and from everything we've heard, it's a great place to go to, both for players and audiences - similar to Symphony Hall but on a smaller scale.

Being new, it means that food and drink won't be allowed in the auditorium. Traditionally, this is one the plus points of going to contests such as this; you can enjoy your sandwiches and cups of tea whilst listening to the bands. It probably won't go down to well with people and hence, that might lead to the odd bit of selection as to missing an odd performance - but please don't complain to Paul and Jacqueline about it, it's not their fault - its rules and regulations.

However, the organisers have made a few snappy innovations such as multi media presentation in the form of two large screen monitirs so the audience can see as well as hear the efforts of the bands, and also get a first class view of how they entertain. Also, Frank Renton will be on best behaviour and as urbane and informative as ever and the whole caboodle will be reorded for a special double lenght DVD by World of Brass which will be released early next year with contributions from each band as well as from the Gala Concert and views and opinions from interested parties in the hall about what they have heard and seen. Should make for interesting viewing then!

Once again the weekend will be financially supported by SP&S Ltd and the Trade Unions, without whose help, this event really would struggle. This year, the event is spread over the weekend, with a Gala Concert being held on the Saturday night.

This is an opportunity for everybody to sit back relax and be entertained by Buy As You View under Dr Robert Childs and Reg Vardy with Ray Farr. You can be guaranteed that they'll be out to impress, and the chances are, if you're going to Sunday's event, you'll be there Saturday as well. If not, give the box office a ring and get your tickets booked.
Joining BAYV and Reg Vardy will be the Guest Soloist, Alan Morrison. Alan has stepped in after the original featured soloist, David Daws had to pull out for medical reasons. Alan though is an artiste of many talents and is bound to put on a superb show with no doubt some of his latest tracks from his CD being performed. Don't be surprised if you hear 'Over the Rainbow'.

So what about the Contest itself then? Well although not all the top bands in the country are in attendance, the Brass in Concert Championship remains the premier brass band entertainment contest in the UK. Now in its 29th year, the contest has survived through the sheer hard work of the excellent organisers and the ongoing appetite for good quality brass entertainment. The good news though is that the event welcomes two debutants and BAYV make a return having been absent since 1998.
It's unbelievable that Brighouse & Rastrick will be making their debut here this year. B&R are acknowledged as entertainers and the boys from West Riding are a long overdue welcome addition to the event. Those attending from the North East may be interested to learn that Brighouse will be back at The Sage before Christmas, so if you enjoy them, you get another opportunity very quickly.

The other debutants are Hepworth (Persimmon Homes) and Mark Bentham from West Yorkshire. This is a band that's made quite an impact recently and they'll be a welcome addition to this event, but will be aiming to make an impact, and will enjoy the challenge of not just taking the odd scalp, but be looking to be the top band competing here from Yorkshire as a whole.

This year sees a line up of (in playing order) of Buy As You View, Sellers International, Reg Vardy, Whitburn, Scottish Co-op, Grimethorpe Colliery (UK Coal), Mount Charles, Brighouse & Rastrick, Polysteel (Flowers) and Ransome - pretty good value in anyone's book and bands that all can show off in all sorts of ways to try and catch the ears of the adjudicators Nigel Boddice and Goff Richards.

The entertainment factor - worth 60 points to add to the possible 200 for performance - and one that can effect have a direct effect on the result will this year be judged by Stan Lippeatt and Simone Rebello - two experienced heads who we think will put musical intelligence ahead of music hall antics.
Plenty of prizes on offer, from a trophy for the youngest player on the day to one for the best new arrangement or composition to one for the neatest package of musical scores and notes. That's entertainment folks, and ensures that everyone on the day can be in with a shout of going home with something - if they have put in the graft.
As usual there will be plenty of debate about the scoring system, as in 2004 Grimethorpe won the music section by 4 clear points from Sellers who came in second place and who were the Entertainment Champions. As we have said though in the past, Grimethorpe haven't had to worry so much about the anomaly in the system; entertainment is important but so is the playing - and that is surely what it is all about?
The quality of the soloists on offer will be an undoubted highlight, whilst the number of new arrangements of fairly obscure orchestral pieces will again show the poverty of our own brass band repertoire. Nick Hudson knows exactly what it takes to produce a top class solo performance, but we still think he may be spoilt for choice this time - all of the bands have top raters in the stand up stakes.

As for the predilection for arrangements of the latest film music - then just like the films themselves, they should receive mixed reviews. Just because lots of people have gone to see the latest Harry Potter doesn't mean the music will sound as magical when played by even a fine brass band. You can count the number of cracking "Big Finishers" on one hand in recent years.
There will hopefully be some interesting choices in the March selection (some musky smelling old yellow at the edges stuff has been brilliantly used by some bands in recent years), whilst we would really love to see one of the bands go for broke and try something right out of left field (a bit like what happened in the recent US Open). Will anyone be that brave we wonder?
Lets hope it's a cracking day and it all starts at 9.30am!

4BR Prediction:
As we have said time and time again - entertainment contests are notoriously hard to predict accurately as on their day any of the bands could literally draw a white rabbit out of the hat and give the audience and judges a feast of entertainment last bettered only on "Opportunity Knocks" when The Great Osvaldo performed with his amazing frog xylophone.
What we will get is hard to say as the novelty items change year by year - although the garish, Bravo TV Channel inspired efforts of yesteryear have by and large been replaced by intelligent performances from nearly all the bands. It is always best to remember - the best bands always sound the best bands whatever they play. It's in the quality of the sound, the production, and the musicianship - not in the tutu's and red noses (or even bare thighs!).
There will be some brilliant solo playing that will entertain the audience and some arrangements and compositions that will do the same, whilst the amateur dramatics will be either brilliant or just downright embarrassing.
It should be a great day out and the winners will certainly have deserved it. Who will it be then? The masters are of course Grimethorpe and they will be going for an unprecedented five in a row this year with Richard Evans. You know you get your money's worth with Grimey and they should once more be the band to beat.
Pushing Grimey very close will be BAYV. The band from the Welsh Valleys get the chance to set the standard for the rest to follow, and they'll have plenty of fuel left in the tank despite being on stage late Saturday night.
We think Brighouse could feature strongly, doing enough to push Reg Vardy into fourth place. Runners-up for the past two years, Sellers will be looking to go one better, but they've got a cruel draw this year, number two, which means around 10.00am on stage and on the back of one of the pre-contest favourites, its not going to be easy.
We also think Whitburn should put on a strong showing if they capitalise on the Andy Duncan arrangement factory. The two West of England bands should also prove popular as well, with Flowers another band with an MD with a magic box of arrangements to call on and Mount Charles always worth a few bob and don't rule out the Co-op from Scotland either.
4BR Prediction:

1. Grimethorpe Colliery UK Coal
2. Buy As You View
3. Brighouse & Rastrick
4. Reg Vardy
5. Sellers International
6. Whitburn
Dark Horse: Scottish Co-op