2005 Pontins Championships - Preview: Fourth Section - Runners and Riders
26-Oct-2005
A neat and clever test piece, plenty of tunes and a hatful of bands should make for a cracking contest here on the Saturday.
---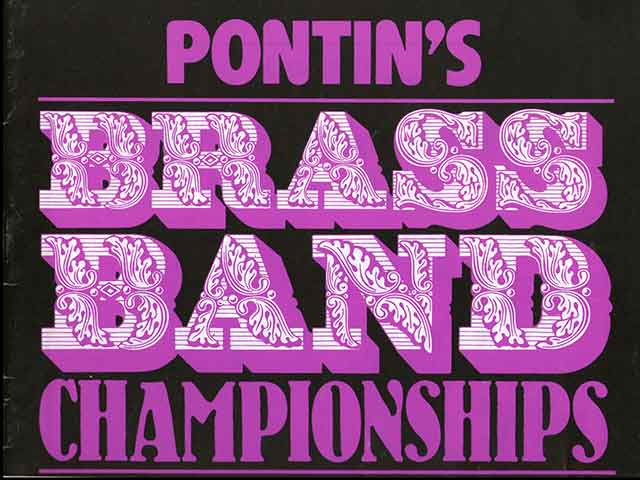 Saturday 29th October 2005
Venue: Lunars Hall
Draw: Pre-Drawn
Commence: 9.00am
Test Piece: Prelude Song & Dance - John Golland
Adjudicators: Nigel Boddice & Geoffrey Whitham
First Prize: £1,750
Second Prize: £900
Third Prize: £650
Fourth Prize: £450
Special Award: To the youngest player in the section
Controller: Colin Morrison
---
As always the Fourth Section here promises to be a cracker of a contest with John Golland's very neat and clever, 'Prelude, Song & Dance' being the challenge.
Once again, the North West is represented strongly and at least one of its representatives will fancy taking the main prize. Besses Boys, Coppull & Standish, Denton, Dobcross Youth, Eaton's Farnworth, Formby, Greenfield, Oldham Band (Lees), Pemberton Old 'B' and Rivington & Uppermill in attendance
They all know each other well with only Formby and Denton relatively new to the contesting scene, but two of them, Greenfield & Oldham Band (Lees) having competed at Harrogate.
Both of these bands will fancy their chances here; Greenfield were unlucky to have drawn number one at Harrogate but put in a fine account to come 8th. Building on that, plus the 4th place they gained here last year will be the least of their ambitions we feel. Oldham Band (Lees) meanwhile should come here full of confidence after coming close in Harrogate to taking the National title itself. That 4th place possibly deserved much higher and John Collins' band has had an exceptional year and will be determined to put the result at Harrogate behind them.
Both Pemberton and Uppermill are bands that are more than capable of putting on great performances on the day and will fancy their chances of doing well, with the former keen to improve on last year's 3rd place and Uppermill their slightly lower 8th. Eatons Farnworth were 11th last time out here and it would be foolish indeed to discount Dobcross Youth under the knowledgeable Ted Griffiths. 7th here last year, you get the feeling that the time has come again for them to win yet another major prize.
That leaves Besses Boys, Coppull & Standish along with Rivington & Adlington from the North West region hoping for some good luck and a few scalps along the way. Besses were runners up here in 2004, whilst Coppull and Standish will be keen to show their true form here. Rivington and Adlington will also be looking for a move up from the 5th place they gained 12 months ago.
Making the long journey from different parts of the country are Bream Silver and Norfolk Wherry Brass. Bream originates from the Forest of Dean coming fourteenth at the West of England area in March and were 16th here last year in the Third Section.
Norfolk Wherry Brass is another band appearing here who also made the journey to Harrogate. 5th place off a number two draw shows they have plenty about them and we'd expect them to do well - and if you've not heard them yet, take the opportunity as you could be hearing potential winners.
Dodworth Miners Welfare Phoenix led by Sellers' principal cornet, Eliot Darwin fly the flag for Yorkshire and will be looking for a similar placing as they got at the areas when they came third.
That leaves a Midlands trio of Dronfield (CWM), Trentham Brass and Wellington (Telford) with the last name band here making up those who appeared at Harrogate. There they came 17th, but they were 6th here lat year and that could be a better indicator of their talents.
4BR Prediction:
We've again given hints on our predictions but they are:
1. Oldham Band (Lees)
2. Norfolk Wherry Brass
3. Greenfield
4. Pemberton Old
5. Dodworth Miners Welfare Phoenix
6. Dobcross Youth
Dark Horses: Uppermill