2005 National Championships of Great Britain - The Adjudicators
10-Oct-2005
David Read, Malcolm Brownbill and John Berryman are the omnipotent trio deciding the Eden fates this year in the box.
---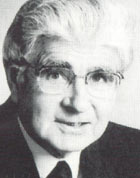 David Read

David Read made his debut as adjudicator at the National Finals way back in 1985 when he shared the adjudication on "Cloudcatcher Fells" with Bram Gay and Sir David Willcocks. Since then he has been the most regular of judges at the Finals in addition to adjudicating at the British Open (debut 1982), the Masters, the European and many other major brass band contest all over the world.

2005 sees his 16th appearance as adjudicator and his 11th in a row in the box at the Royal Albert Hall.

He is a most highly respected judge, who's written comments are constructive and detailed and who has an acute ear for musical shape as well as technical clarity. More importantly he is seen as a "safe" adjudicator in the eyes of the bandsmen themselves, in that he invariably gets the vast majority of decisions concerning the prize-winners correct.

David Read was born in Wales and did his Military service with the Regimental Band of the Welsh Guards. His playing career came to fruition with the Askern Colliery Band, followed by a spell with Carlton Main Frickley Colliery. He later joined the Munn and Feltons Band (later named GUS) later becoming Principal Cornet. During his time with the band, GUS became National Champions on four occasions and World Champions once.

He was also assistant principal cornet for the Virtuosi Band of Great Britain and Kings of Brass and was three times Champion Cornet Player of Great Britain and once outright Solo Champion. He was also a member of the famous GUS quartet that with John Berryman, John Cobley and Trevor Groom who on a number of occasions were British Quartet Champions.

He has been an educationalist as Senior Instrumental Teacher for Cambridge Area Education Authority, and in 1983 was honoured by the Worshipful Company of Musicians and in 1996 by receiving the English Masters Dedicated Service Award.

National Championships Adjudicating Record: 16 appearances:
1985, 1986, 1987, 1990, 1992, 1995, 1996, 1997, 1998, 1999, 2000, 2001, 2002, 2003, 2004, 2005
---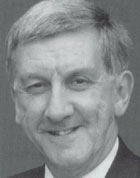 Malcolm Brownbill

Malcolm Brownbill has more than 40 years involvement as player, teacher, conductor and adjudicator within the band movement. His wide musical experience has involved brass and military bands plus orchestral and choral work.

Originally staring to play the cornet in the Salvation Army, he became solo cornetist with several bands, and has conducted brass bands with prolific success since 1974, winning many prizes at all levels.

He is a former Police Inspector and Musical Director of the Merseyside Police Band, completing over 20 years in a position that involved him organising and directing many highly prestigious engagements. At the same time Malcolm has been professional conductor of such bands as Wingates, Cory and Laporte Industries. He has also proved over the years to be a very successful instrumental teacher and many of the young people who benefited from his guidance are now playing with our finest bands.

His experience as an adjudicator is widely appreciated. Malcolm has officiated at numerous prestigious events throughout the UK, including Area contests and National Finals. A council member of the National Youth Brass Band of Great Britain and a member of the British Federation's approved Adjudicators Panel, he holds the position of Public Relations Officer for the Association of Brass Band Adjudicators
Malcolm makes his third appearance in the box at the Nationals this year.

National Championships Adjudicating Record: 3 appearances: 2002, 2004, 2005


---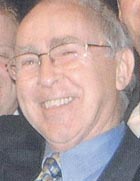 John Berryman
John Berryman makes his adjudicating debut at the National Finals this year, although he is not a stranger to performing here at the Albert Hall.
As a player John's first involvement with brass bands came in his native Cornwall at the age of eight, as a cornet player with Camborne Town Band. His rapid progress saw his appointment as Principal Cornet of the National Youth Brass Band of Great Britain prior to becoming Principal Cornet of the famous Munn and Felton Band (later GUS Footwear) under the direction of the late and great Stanley Boddington. He held this position for a period of ten years, and during this time he toured many countries, including Switzerland, Denmark and Holland.
In the contest field and with John at the helm, the band won the National Championships on three occasions. He was also the leader of the famous GUS Quartet, winning a hat trick of National Quartet titles in 1666-1968. A highlight of his solo career was appearing as Guest Soloist in the Gala Concert at the Royal Albert Hall.
John was employed as a full time tutor of brass instruments for Northamptonshire County Council for 29 years with responsibility for directing and training the very successful County Youth Brass Band.
As a conductor, John has enjoyed considerable success in partnership with a number of top class bands, including Bodmin Town, Grimethorpe Colliery, William Davis Construction and his old band at GUS, who later became the Travelsphere Band. Laterly he has worked on a freelance basis. Most notably with the Kibworth Band, leading them to a number of successes.
In 1987 John was awarded the prestigious Iles Medal from the Worshipful Company of Musicians in recognition to his services to the brass band movement and in 2004 he was awarded the All England Masters Dedicated Service Award. He remains today one of the most popular band trainers and personalities in the banding world.