2005 Lower Section National Finals - Fourth Section Runners and Riders
20-Sep-2005
4BR looks at the bands who are looking to master Darrol Barry's tricky work and leave Harrogate crowned as National Champions.
---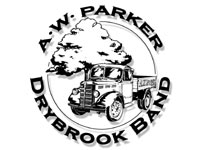 A W Parker (Drybrook)
www.drybrookband.com
Conductor: Kevin White
Qualified: 3rd place at West of England Championships
Principal Cornet: Kevin Warren
Euphonium: Robin Hamer
Soprano: Carol Kear
Horn: Ann Lewis
Trombone: Arthur Sampson
Flugel: David Bourne
Eb Bass: Andrew Kear
Percussionist: Joanne Richardson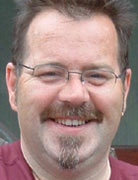 Kevin White:
Kevin started his connection with brass bands 35 years ago, making his name as a euphonium and trombone player until he took up the baton fifteen years ago.
He started conducting with Tewkesbury Town before returning to Lydmet Lydney where he helped take them to the Championship Section. Kevin then spent three years with Bendix Kingswood taking them to two consecutive National Finals and gaining promotion to the First Section.
After a 12 month stint at the Lydbrook Band, he accepted the position as MD at Drybrook and District Silver. His first visit to the areas saw them leap 11 places up the finishing order, then another eleven places to third in 2004 and also gain the bands first invitation to the National Finals for over 20 years.
Kevin is fast establishing his own reputation for excellence – of the last 10 area finals he has conducted at, 8 have been top 5 placing and in the last five years he's got through to four national finals.
Band history:
The Drybrook and District Silver Band formed in the early 1880's making it one of the oldest in the Forest of Dean. Originally formed by mineworkers from local pits the band has played since formation without a break, although playing numbers reduced greatly during WW1.
During the late 1950's and early 1960's the band enjoyed success in the old first section culminating in a top section National Final appearance in 1963, playing against the likes of Morris Motors and Black Dyke.
Recent National Finals appearances have been rare with the band slipping down the sections. Before 2004, their last Finals were in 1982 in the Third Section.

After struggling to find players and dropping to only six members, the band worked hard to re-establish itself after not contesting for the three years prior to 2002.
Their most recent Finals appearance and first under their new name of A W Parker (Drybrook) was under current MD Kevin White at the 2004 Fourth Section Finals where they achieved 10th position.
The band re-appears this year after another third position at the now infamous 'Brian Hurdley' West of England Regional Finals. However, they are determined to improve upon last years result to show that Brian did in fact get it right in Torquay!
The band goes into 2006 ranked joint No. 1 in the West of England Fourth Section and set it's sights on promotion to the third section.
---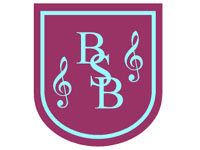 Bletchington Silver
www.bletchingtonsilverband.co.uk
Conductor: Sheldon Barwick
Qualified: 2nd place at London & SC Championships
Principal Cornet: Mikaela Barwick
Euphonium: Will Taylor
Soprano: Bridget Owen
Horn: Liz Saunders
Trombone: Jim Knight
Flugel: Kerry Wells
Eb Bass: Val Raffel / Paul How
Percussionist: Charlotte Smith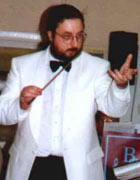 Sheldon Barwick:
Sheldon started playing with Malling & District Youth Brass and quickly moved to playing Soprano. He later joined the Kent Brass Organization.
A career move in 1989 led to him relocating to Brighton where he joined the then Brighton (Buses) Silver Band. He continued playing Soprano with Brighton until 1994 spending four years commuting to rehearsals!
After moving to Oxfordshire Sheldon joined Bletchington Silver Band, first as a player and then taking over the baton in 1992. He also found time, to play with Ellesborough Silver and Chinnor Silver.
In 1999, after attending the Brass Band Summer School, Sheldon joined the Brass Band Studies course at Accrington & Rossendale College. After studying under Richard Evans and Arthur Butterworth he graduated in 2003.
Band history:
The band was formed in 1920 as an organisation for the men and boys of the village, and with a couple of lapses has continued pretty much uninterrupted.
The current emergence began 11 or so years ago when Sheldon took the baton and the band provided a training environment with starter groups, and a senior band. This enabled focus to be placed on the improvement of the band's musicians at the appropriate level. The real benefit has been latterly with the senior band, being a group of similarly skilled players, a more challenging repertoire has been steadily developed to advance the band. The band today has many musicians from the mid 90's band supplemented over time by players drawn through the training organisation.
In 2003 they decided to enter the National Qualifiers to better evaluate their ongoing progress, and hoping not to be placed last, were happy to finish 14 from 18 bands. 2004 was not as good, but this year they were placed 2nd, above all of the bands which had beaten them a year previous. Harrogate representss the highest achievement ever in the Band's history - not bad for a small Oxfordshire village band.
It has always been a family band and today is no exception with many family groups represented in the senior band and across the organisation.
---
Broxburn Silver
www.theblband.mysite.wanadoo-members.co.uk/
Conductor: Colin McKenzie
Qualified: Winners of Scottish Championships
Principal Cornet: Susannah Downs
Euphonium: Robin Waddel
Soprano: Hugh Scullion
Horn: Sandra Gorman
Trombone: Gordon Connolly
Flugel: Hazel Duncan
Eb Bass: Bill Black
Percussion: Patrick and Kieran Connolly
Colin McKenzie:
Colin McKenzie was born in Glasgow and studied Music, at the University of Glasgow and the Royal Scottish Academy of Music and Drama.
Since then Colin has led a varied and interesting career that has afforded him the opportunity to work throughout UK, Scandinavia, Central Europe and USA. As a conductor he has worked alongside James Loughran as assistant at the Aarhus Symphony Orchestra and the Royal Scottish National Orchestra.
In the brass band world Colin first came to prominence whilst conducting the Bathgate band, winning the Scottish Championships, National Championships and Pontin's contests in one year.
He has had successful periods of association with many bands both at home and abroad. He has conducted the Stavanger and Sola Brass Bands in Norway as well as regular concert work with the Scottish Co-op Band. Colin has also worked as an adjudicator at many festivals around the country. He adjudicated the1999 Third Section Scottish Brass Band Championships and the Scottish Solos and Quartets final.
Band history:
Broxburn Silver Band was formed in 1891. Broxburn was at the centre of the shale mining industry at that time and the brass band was born becoming a cultural institution in the local community.
They have a close association with the church who granted them rehearsal facilities in the parish hall and they continue to play at church events and of course at local concerts and gala days. The band have had a chequered history and have won many competitions over the years, must notably they were second at the fourth section championships in 1960 and thereafter slowly progressed through the ranks winning competitions consistently- within four years becoming a championship section band in Scotland.
The band have always had a successful youth policy and this year after a contesting absence of a few years the band won the 4th section championships with their newly appointed conductor Colin Mackenzie.
They last competed at national level in 1991 and 1992 with their then conductor Mr Sam Spowart who sadly passed away this year.
---
Coalburn Silver
www.coalburnsilverband.org
Conductor: Gareth Bowman
Qualified: 2nd place at Scottish Championships
Principal Cornet: Joanne Yoker
Euphonium: Jimmy Buchanan
Soprano: Derek Blackwood
Horn: Susan Tough
Trombone: David Kay
Flugel: Alex Sheridan
Eb Bass: Craig Dalziel
Percussionist: Graeme Goldie / Chris Edwards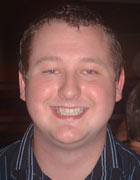 Gareth Bowman:
Gareth began playing piano and trombone at Clydebank High School and went on to study music at the RSAMD, graduating in 2003 with 1st class honours.
After changing from trombone to trumpet Gareth joined the Clydebank Burgh Band in 1997 and soon moved onto Soprano cornet. In 1998 he was elected President of the band. Gareth has also conducted the Clydebank Burgh Youth Band and the North Ayrshire Band
In addition to his brass band experience Gareth was MD at the Clydebank Ladies Choir for 5 years, taking the choir to both the 2002 and 2003 Glasgow Music festivals.

2004 saw the start of a new partnership with Coalburn Silver Band, with the band achieving a very credible 4th place in the 4th section at the 2004 Scottish Championships.

Under Gareth the band are now the Scottish Borders Champions, the West of Scotland Champions, the Land o'Burns champions and the Scottish runners up all in the 4th Section.

Band history:
Coalburn Silver Band was formed in 1902 and is the only surviving brass band in the South Lanarkshire area, having its roots in the coal mining industry.
Several musical directors have served the band since its formation, perhaps the most notable being the prolific composer John Faulds. Alex Hamilton held the position for thirty years. In 1980 Erik Kerr became MD who followed in the footsteps both his grandfathers and his father who were professional musicians. Our present MD, Gareth Bowman has been with the band for the past year and in that time has had some notable success.
The band has recent success in the open contest field winning the 4th section prizes at the West of Scotland, Land O' Burns and Borders Championships in 2005.
The band and the committee are committed to keep the history and traditions of banding alive for sometime to come. We are a dynamic band with loads to offer and warmly welcome any interested parties to our friendly, successful and most sociable band scene.
---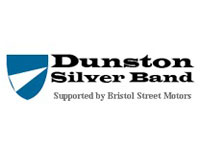 Dunston Silver
www.dunstonsilverband.co.uk
Conductor: Alan Seymour
Qualified: 2nd place at North of England Championships
Principal Cornet: John Carey
Euphonium: Victoria Smith
Soprano: John Jones
Horn: Dave Bradford
Trombone: Steve Hill
Flugel: Jim Kelly
Eb Bass: Ronnie Brickle
Percussionist: John Bradford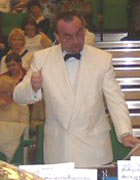 Alan Seymour:
Alan conducted his first contest in 1986 with Ryhope Band. Alan was given such a raucous welcome the adjudicator must have thought a top pro was taking the stage and his jacket split on the stage as the band played their first note!
After saving up over the next nine years for a new jacket he eventually made his second contest appearance in 1995, this time in the Second Section with Silksworth Colliery Band. He did not make his third appearance until 2002 with Dunston Silver Band - which must be a record of some kind!!

Due to a change in personal circumstances he was able to look for a band to take on full time and chose Dunston Silver Band in 2001. Although they were relatively unknown they were ambitious and keen to improve. It also helped that Alan was willing to pay the band to conduct rather than the other way round.
The partnership has grown over the years resulting in qualifying for this year's National Finals and becoming Whitehaven Cumbrian 4th Section champions in 2002 and 2004.
Band history:
The band were formed over 100 a years ago but do not know exactly when or from what origin. They did not have any affiliation with the local colliery and may have started as a Temperance band as many bands did in the area at the time. The band was disbanded for two years between 1985 - 1987 due to declining numbers but thankfully managed to get back together, due in the main to the dedication of two members, Tommy Lee and Matt Bell.

The band have been a concert band for most of their existence but decided to become a competing band only five years ago and entered their first contest under John Stephenson. Under Alan Seymour the band started to take brass band competition more seriously. They won their maiden contest at Whitehaven in 2002 and repeated the feat the next time they entered in 2004. During this time our National Qualifying results were disappointing but this year the band at last did itself justice on the big stage and were delighted to gain 2nd place and to qualify for the National Final's for the first in their history at the 4th time of asking.
---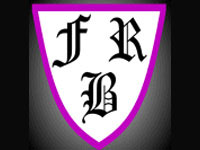 Five Rivers Brass
www.fiveriversbrass.org.uk/
Conductor: Duncan Beckley
Qualified: Winners at North of England Regional Championships
Principal Cornet: Teresa Harris
Euphonium: Michael McKensie
Soprano: Peter Welsh
Horn: Catherine McKensie
Trombone: John Cooper
Flugel: Maureen O'Hara
Eb Bass: Colin Harris
Percussionist: Christine Boyd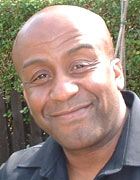 Duncan Beckley:
Duncan was born in London but moved shortly afterwards to Wakefield, West Yorkshire where his love for music grew into a passion and a profession. He started playing the Flugel horn at ten years of age and progressed to the tuba, which he played with many brass bands.

Duncan is a member of The Royal College of Music and a Fellow of Trinity College of Music. He also gained a degree in Music from Sheffield University and holds a P.G.C.E. from Leeds University.

As a conductor he travels widely conducting bands throughout Great Britain gaining five National Championships (Lower Sections), three in England and two in Northern Ireland. He has been Musical Director for Newstead Welfare Band (Top Section) for the last 15 years achieving many successes during that time. He is a member of the NABBC and an adjudicator with ABBA.

Duncan has appeared in the film 'The Full Monty' and has also made other TV appearances
Band history:
Five Rivers Brass formed in 1886 in Backworth, where they still rehearse. The band has only had occasional contest success at local competitions until 2005, where they won both the National Qualification Contest and Whitehaven competitions in the 4th section.

So far the band in 2005 have performed at Butlin's Skegness, finishing in the lower half of the 4th section, the National Qualifiers in Darlington, gaining 1st place, the Whitehaven contest, wining the 4th section and attaining a 3rd place in the 3rd section. A 5th place in the Ripon Entertainments contest and a 4th place at the DCBBA competition at the DLI museum completes 2005 so far
---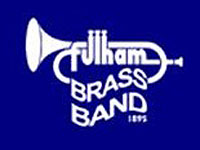 Fulham Brass
www.fulhambrassband.org
Conductor: Paul McLaughlin
Qualified: 3rd Place at London & SC Championships
Principal Cornet: Hazel Bloor
Euphonium: Mick Dawson
Trombone: Mike Dean
Soprano: Simon Dawson
Flugel: N/K
Eb Bass: Adrienne Edmonds
Percussion: Pete Drew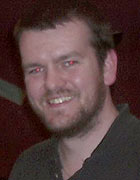 Paul McLaughlan:
Paul McLaughlin was born in Dundee and at the age of 8 became actively involved in music as a performer and since 1992 has led many different ensembles located in Dundee, Newcastle upon Tyne and, latterly, London as its Musical Director/Conductor.
Previous band connections have seen Paul contribute as an Eb Bass player with, the City of Discovery Brass Band in Dundee, Greggs Bakery Band and Sandhurst Silver Band and as Bass Trombone with the Newcastle University Jazz Orchestra.
Paul studied music at the City of Leeds College of Music and the University of Newcastle upon Tyne and was the first undergraduate to study conducting as a major performance speciality. In addition, Paul is an accomplished singer and in 1997 was awarded a Choral Scholarship to study at St. Nicholas Cathedral in Newcastle upon Tyne and graduated with a B.A. (Hons.) in Music in 2000.

Following his relocation to London, Paul joined the Holst Singers Choir and in 2003 was appointed MD of Capel Choral Society. Since 2000 he has been employed as Theatre Manager at POLKA Theatre for Children, located in Wimbledon.

Band history:
The Band has a long history of playing music throughout London and today is the last remaining such group based within the Central London area. Comprised of a tireless core group of 35-40 musicians, who meet regularly to play music and strive to keep the genre of traditional brass band music freely available to all that would like to play and/or hear it!

Since 2000 the Band, its soloists, quartets and small ensembles have entered contests in and around the London area and have returned home triumphant on many occasions.

The Band has, over a period of some 15 years now, collaborated with Cancer Research UK and has now raised the magnificent sum of £25,000 for the charity mainly by giving regular concerts in the foyer at Charing Cross Hospital, London. The Band has, in addition, been involved in many other charitable events taking place in the local neighbourhood at various times over its 110-year history.
---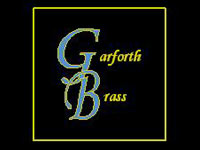 Garforth Brass
www.garforthbrass.com
Conductor: Steven Bailey
Qualified: 2nd place at Yorkshire Championships
Principal Cornet: Robert Webb
Euphonium: Jamie Thorpe
Soprano: Terry Casey
Horn: David Essex
Flugel: Liz Casey
Eb Bass: Michael Cox
Percussionist: James Casey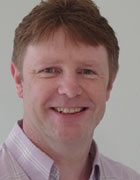 Steven Bailey:
Steven Bailey, began playing the cornet at the age of 12 with Skipton Brass Band. He subsequently played for several Championship Section brass bands in the Yorkshire area and was a member of the Quartet Champions of Great Britain. His musical studies took him to Trinity and All Saints College at Leeds, where he gained a Batchelor of Education degree and also became a Fellow and Licentiate of Trinity College of Music in London.
Over many years he has worked as a conductor and band trainer with bands at all levels, having studied score reading under David James. He was offered the post of MD from his mentor, the renowned Jim Shepherd at the Jayess Queensbury Brass Band in 1989. During Steven's tenure the band was successful in both the concert and contesting fields.
After taking a short break, he thought the time was now right to return to the banding scene and to a local brass band in particular and with the support of a Steering Committee, Garforth Brass was formed.
Band history:
The band had its first rehearsal on 9th January 2005 as Garforth Community Brass Band. With an amazing effort from the M.D., players and backroom support, the band came second at the Yorkshire Regional Finals in St George's Hall, Bradford.
Next Year they will be promoted to the Third Section. Following the success at Bradford the band created it's constitution and agreed to change its name to Garforth Brass Band. The band competed at the Easingwold March Competition and collected best fourth section band. All of the bands efforts are now focused on the finals in Harrogate!
---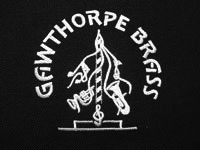 Gawthorpe Brass
www.gawthorpebrass.com
Conductor: Derek Hoyle
Qualified: Winners at Yorkshire Championships

Principal Cornet: Jenny Sutherland
Euphonium: Scott Dawson
Soprano: Phil Hamlett
Horn: Ian Clewes
Trombone: David Lumb
Flugel: Ben Walker
Eb Bass: Martin Bibey
Percussionist: John Hodgson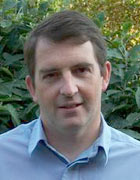 Derek Hoyle:
Derek Hoyle was introduced to the brass banding under the guidance of Stuart Russell and John Edward in the Salvation Army. By 13 he had progressed from cornet to tenor horn, becoming the principal horn player for the New Wortley SA Band. Yet another change of instrument at the age of 17 saw Derek playing the Eb bass, eventually joining Clifton and Lightcliffe in 1985.
In 1992 he joined Jayess '87 and enjoyed many competitive successes and in 1999 Jayess '87 and Jayess merged to become what is currently known as the United Co-operatives Band. During his time with the United Co-operatives, Derek was responsible for beginning a junior band, made possible by lottery funding.
In 2000, Derek joined the Rothwell Temperance Band winning the Swiss Open and the Pontins Open Championship. The following year, the band came a credible 5th position in the "All England Masters" in Cambridge.
In 2002, Derek was asked to become the MD for Gawthorpe Brass which he was pleased to accept.

Band history:
Gawthorpe Brass '85 was founded in 1985 and began with 38 youngsters, all beginners to brass playing.
The organisation now has over 200 members in 15 groups ranging from Parents' and Tots' through to music clubs for 2 to 8 year-olds, beginners' brass classes, theory and practical examination classes, percussion groups to the Training, the Junior, the Youth and 2 Senior Brass Bands.
Over the years the bands have had much success in contests and competitions. The younger groups have performed, on 14 occasions at the Royal Festival Hall, and in 1991, played in the Royal Albert Hall in the 'Schools Prom' concert.

In 2005, the won their section of the Yorkshire Areas and go forward, once again , to the finals to be held in Harrogate in September. All 5 bands and the Music Fun Clubs have a busy annual schedule of contests, competitions and concerts in addition to their performances locally and nationally, and internationally.
The organisation is financially self-supporting with concert fees and parents' fund-raising efforts covering running costs.
---
Greenfield
www.greenfieldband.org.uk
Conductor: Dave Chapman
Qualified: 3rd place at North West Championships

Principal Cornet: Craig Lees
Euphonium: Thomas Buckley
Soprano: Neil Booth
Horn: Lindsey Rankin
Trombone: Rob Whiffin
Flugel: Christopher Partington
Eb Bass: Christopher Brown
Percussionist: David Sheldon

Dave Chapman:
No biography was supplied

Band history:
The Greenfield Band was formed in 1987 and has grown steadily over the last 18 years. Apart from the senior band they have a training band which is conducted by the bands principal cornet, Craig Lees, and can boast around 25 - 30 players.
Even though the band has contested at various levels over the years this is the first time they have actually qualified to appear at the National Finals. The last 12 months have been the most productive on the contest stage for some time with then coming 4th at Pontins, 2nd at the NWABBA Manchester contest, 3rd at the Regional Championships and winners of the NWABBA High Peak contest in Buxton.
---
Llwydcoed

Conductor: Alan Davies
Qualified: 2nd place at the Welsh Championships
No information on the band has been supplied
---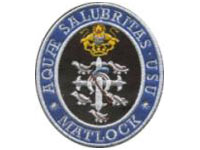 Matlock
www.matlockband.org
Conductor: Roger Jepson
Qualified: Winners of Midland Championships
Principal Cornet: Colin Martin
Euphonium: Diane Bonser
Soprano: Derek Swindell
Horn: Jane Glossop
Trombone: David Collis
Flugel: Helen Lumley
Eb Bass: Howard Crampton
Percussionist : Alf Benger
Roger Jepson:
Roger was the winning conductor of the Midlands Area contest with the Brassington, Middleton and Wirksworth Band at the age of 17. He then went on to study music at the Royal Academy in London. Whilst there, he conducted the Hillingdon Band, nowadays known as Denham Hendon Brass.

On his return to Derbyshire in 1980 he became the musical director of the Matlock Operatic Society, a position he held for seven years.

Following this he became the Musical Director of Darley Dale Band where he enjoyed many successes. After taking a short break from the world of Brass Banding, Roger was appointed Musical Director of the Matlock Band in June 2003

Band history:
Matlock Band is a traditional brass band from the town of Matlock. The Band was founded in the 1850s to promote the education and performance of music within the local community.
The history of the Matlock Band is one of ups and downs. The band recorded its earliest successes in the Belle Vue contests of the 1860s, under the guidance of bandmaster John Naylor. Despite losing players at the turn of the twentieth century to the lure of a rival band offering employment in a local quarry, the existing players regrouped and rebuilt the band, training players themselves. The band once more became a successful competing band, winning many prizes between 1910 and 1914.
Under the guidance of Fred Slater - one of the most prominent names in the history of Matlock Band - the band went from strength to strength. The association between Fred Slater and Matlock Band lasted from 1918 until 1970, when Fred relinquished his post as Musical Director and his son Murray took over.
Today, under the baton of Musical Director Roger Jepson, the band proudly continues the tradition of music-making in Matlock that was begun a century-and-a-half ago.
---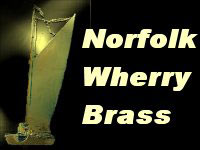 Norfolk Wherry Brass
www.norfolkwherrybrass.org.uk
Conductor: Andrew Craze
Qualified: Winners at London & SC Championships
Principal Cornet: Mark Gibson
Euphonium: Steve Clarke
Soprano: Leigh Sharpe
Horn: Linda Purdy
Trombone: Mike Thorn
Flugel: Dick Stacey
Eb Bass: Chris Pritchard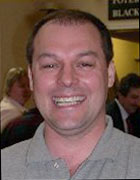 Andrew Craze:
Andrew Craze started playing with Redruth Brass Band, before joining Her Majesty's Forces in 1987. On completion of his training at the Army Junior School of Music, Andrew was posted to the 4th/7th Dragoon Guards Band in Germany.
In 1994 he returned to take up the principal Euphonium seat with the newly formed Royal Lancers' Band. This is where he stayed until 2000 when he was invited to take up the post of Solo Euphonium with the Dragoon Guards Band based in Norfolk.
Andrew has performed for royalty on many occasions and travelled the globe. He has featured as a band soloist in the Edinburgh Tattoo, Pakistan, Canada and Japan. He also served in 'active duty' in Kuwait and Iraq during both Gulf Conflicts.
As MD to the newly formed Norfolk Wherry Brass, Andrew is able to bring his wealth of experience, offering an exciting musical experience for brass players and audiences throughout East Anglia. Under Andrew's guidance, Norfolk Wherry Brass has become a highly successful band. He describes the band's win at the 2005 London & Southern Counties Regional Contest as the 'proudest moment of his career.'
Band history:
The band was formed in March 2004 by musicians from across Norfolk and Suffolk. The players came together under the musical direction of Andy Craze to enjoy a new experience in banding in East Anglia. The band and the organization is now flourishing, holding a new solo contest and attracting players from all walks of life and all ages.
---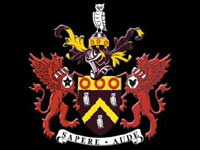 Oldham (Lees) Band
www.theoldhamband-lees.co.uk
Conductor: John Collins
Qualified: Winners at North West Championships
Principal Cornet: Catherine Cordwell
Euphonium: Jade Taylor
Soprano: Andy Odgen
Horn: Linda O'Connell
Trombone: Colin Welsh
Flugel: Natalie Hilton
Eb Bass: Andy Robinson
Percussionist: Holly Raynor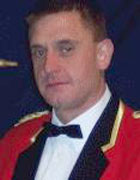 John Collins:
John Collins' conducting career started at Bare Trees Junior School in 1998 where the band he created grew until they won the Outstanding Performance Award at the Music for Youth National Festival in 2004 and subsequently appeared at the Schools Proms at the Royal Albert Hall.
Whilst conducting John was still playing principal euphonium for the Todmorden Old band and then the Dobcross Silver band.

In 2004 John teamed up with Andy Robinson at Oldham Brass '97 who jointly reformed the band under the name The Oldham Band (Lees). The new band started in August 2004 winning the Preston contest before winning the Regional title as well.
John and the band are looking forward to the National finals and are relishing the challenge. The band think the piece is a good test and are enjoying rehearsing the piece.
Band history:
The Oldham Band (Lees) was first formed in August 2004 out of the ashes of Oldham Brass '97, players from Bare Trees Community Band and Dobcross Youth Band.
The first conversations about forming a new band took place in March 2004 at the North West Area Qualifiers between John Collins and Andy Robinson.

Oldham Brass '97 was down to a collection of 8 players who had worked tirelessly to keep the band alive between 2001-2004, and with this in mind John approached Andy as he had a collection of around 25 players who were looking for a band to join.

After months of planning and preparation, the band had its first rehearsal in August 2004 where there was at least 40 players of all ages and abilities there. A new band was born.

The band is now back to full strength and are back competing again in the 4th section with the most significant result to date being winning the 4th Section North West Area at their first attempt in 2005.
---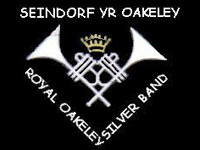 Royal Oakeley Silver

Conductor: John Glyn Jones
Qualified: Winners of Welsh Championships
Principal Cornet: Alan Jones
Euphonium: James A Roberts
Soprano: Ceris Jones
Horn: Euros Lake
Trombone: Kevin Ll Williams
Flugel: Dafydd N Jones
Eb Bass: Iwan Aeron
Percussionist: Dylan M Williams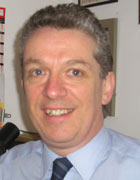 John Glyn Jones:
John began playing the cornet when he was 8 years old. Whilst at school he was Principal Cornet for both Trefor Band and the Gwynedd Youth Brass Band.
He studied Trumpet at the London College of Music, returning home to work as a full- time peripatetic Brass Tutor in Gwynedd Schools. In 1991 he was appointed conductor of the Oakeley Band winning many titles since.
2000 proved to be very eventful when Oakeley won the Welsh Third Section and he conducted the Gwynedd & Môn Youth Band to victory at the Music for Youth Festival at the Royal Festival Hall.
As a result of these victories John conducted at the Royal Albert Hall twice within two weeks. In 2001 the Gwynedd Môn Youth Band became National Champions of Great Britain under his leadership. He has appeared as guest conductor with many North Wales Bands including Beaumaris and Deiniolen. He is also the former tutor of Glyn Williams of Foden's Richardson Band.

Band history:
The Royal Oakeley Band was formed in 1864 in the slate mining town of Blaenau Ffestiniog in North Wales. They became Welsh Champions for the first time in 1895 and again in 1896 and1897. Regarded as one of the best brass bands in the country they came fourth at the 'British Open' in 1907.
Over the last 140 years it has become one of the most famous bands in Wales winning many prestigious prizes. During the last ten years they have won the Welsh Regional Championships in Sections 2 , 3 and 4 and have made many TV and Radio appearances and recorded a CD.

Between 2001 and 2003 they lost no less than 10 senior players and filled every vacancy with a new recruit from their junior band. Since then these youngsters who were 13 and 14 year old at the time, are now 17 and 18 year olds with much more experience and confidence. Five more youngsters have made their contesting debuts this year.

This experience has been evident at recent contest results in 2005 since they have won the Welsh Regional, gained third prize at the Buxton Festival, and won the Welsh National Eisteddfod.
---
Swindon Brass
http://www.markhill.demon.co.uk/swindon/
Conductor: Francis Cowley
Qualified: 2nd place at West of England Championships
Principal Cornet: Irene Tabel
Euphonium: Nigel Donald
Trombone: Bruce Hulatt
Horn: Cheryl Cordon
Soprano: Richard Bullock
Flugel: Emma Fogerty
Eb Bass: Carl Evans
Percussion: Ashley Pullen

Francis Cowley:
Fran's Grandfather was a founder member of the Wroughton Sliver Band and was still an active member when Fran's Father joined the band, the latter of which eventually held the position of Principal Cornet. As a young boy, Fran was given the opportunity to play the cornet, and, following in his fathers and Grandfathers footsteps, he joined the Village Band. like his Father, Fran, as a boy, was playing in the same Band as his dad.

After a short while with the Wroughton Silver Band, he moved to the then Great Western Railway Social, Education and Union Association Band, whose name has changed over the years to Swindon Rail Staff Association Band to John Holmes Swindon Concert Brass to Swindon Concert Brass and is currently known as Swindon Pegasus Brass.
Band history:
Swindon Brass initially developed as an extension of Swindon Young Musician's Youth Brass Band in 1982, to provide an outlet for band members who were over eighteen years of age.
In January 1986 the band registered as Swindon Youth Brass to enable them to contest. The band continued to function under the auspices of Swindon Young Musician's until 1991 when, the band became known as Swindon Band. Contact was maintained with Swindon Young Musician's as they allowed the band use of their facilities and equipment.
In early 1992 the band competed in the Fourth Section Regional Championships, as an adult band and worked its way from fourth to second status in two years and has maintained that status until 1999.
In 1994 the band became more formally organized and formed a committee, as until then, the MD - Francis Cowley and the band secretary held responsibility for the running of the band.
By early 1995 the committee decided to make a total break from Swindon Young Musician's and became self funding and self supporting. The band has been very fortunate as rehearsal facilities are at Purton Workmen's Club. To reflect this change the name of the band was changed to Swindon Brass.
---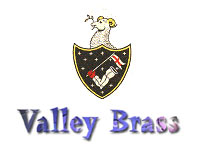 Valley Brass (Haydock)
www.valleybrass.co.uk
Conductor: David Chadwick
Qualified: 2nd place at North West Championships
Principal Cornet: Sean Houlton
Euphonium: Danny Welden
Trombone: Sophie Lee
Horn: Adam Parr
Soprano: Heather Darwin
Flugel: Amy Holmes
Eb Bass: Dave Houghton
Percussion: Michelle Ahearn
David Chadwick:
David Chadwick is employed full time by the Valley Brass organization. He started playing at the age of nine on the cornet and at the age of thirteen became he principal cornet of the Haydock Band, a position he held for 10 years.
He extended his personal studies by going to Salford University where he graductaed with his degree. He played at the Marple Band from 1993 to 2000 as front row cornet and finally principal cornet and then moved to the Yorkshire Imperial Urquhart Band also as principal cornet. He eventually stoppedd playing to concentrate on Valley Brass, Valley Youth and Music Service, although he does intermittently with play with the Wingates Band on both cornet and soprano.
Band history:
Haydock Youth Brass Band was founded in 1992 by David Chadwick. It basically operates as a music service to 7 schools in and around Haydock which is in St.Helens in the North West of England
Recruitment by the band is, in the main, achieved by a rolling program of education workshops and demonstrations in local schools. Operated on a class by class basis these use humour and a hands on approach to enthuse pupils about music making and in particular, brass bands.

The band rehearses at Grange Valley Community Centre in Haydock. The centre has much space and excellent facilities and has remained the band H.Q ever since. The youth band still uses Grange Valley Community Centre as its Saturday music centre base but now can practice at any other time at the old cottage hospital.

Recently, the band changed it's name from Haydock Youth Brass Band to Valley Brass.
---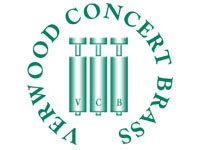 Verwood Concert Brass
www.verwoodconcertbrass.co.uk
Conductor: Paul Norley
Qualified: Winners of West of England Championships
Principal Cornet: Derek Clarke
Euphonium: Nigel Tiller
Soprano: Janet Tiller
Horn: Kay Butler
Trombone: Andrew Johnson
Flugel: Mike Dunnings
Eb Bass: Emma Smart
Percussionist: Richard, Tom & Scotty
Paul Norley:
Paul Norley began his musical career learning to play the cornet and, later, tenor horn with the Totnes Band.
In 1982 he joined the Army and it was here that he learned clarinet, saxophone and violin. On completion of training he joined the Regimental Band of The First Royal Tank Regiment and was posted to Germany and served with 5 Armoured Field Ambulance in the first Gulf War.
In 1994 Paul was posted to The Band of The Royal Lancers as Sergeant in charge of musical training and enjoyed two years as MD of Hungerford Town Band. In 1996 he attended the Royal Military School of Music, graduating in 1998 with prizes for instrumental performance and composition. He was also awarded a LRSMD in Bandmastership and a BA Degree in Music. During his time at Kneller Hall he became MD of Thames Brass.
In 2000 Paul took up position as Bandmaster of the Band of The Light Division, studied with the University of Salford and was awarded the Licentiate Diploma in Brass Band Adjudication in 2002.
Paul is currently the Staff Bandmaster at the Headquarters Directorate Corps of Army Music, Kneller Hall and has been the MD for Verwood Concert Brass since April 2003
Band history:
Verwood lies 10 miles north of Bournemouth on the edge of the New Forest and the band was believed to be formed about 1864, although the earliest recorded report was of the band leading a procession in Woodlands to the Jubilee Monument to celebrate Queen Victoria's Jubilee in 1887.

In 1958 the band organised Annual Entertainment Contests, which ran until 1972 and attracted bands from a wide area. A march "Fayrewood" was commissioned from Derek Broadbent to celebrate the building of the Band Hall and the centenary of the Parish Council in 1994 and the contest was revived briefly ending in 1997.

A Junior Band was formed in 1960 and are proud that 12 of the present band are from the Training Band with 6 coming in the last 18 months.

Currently competing in the 4th Section, the band has appeared 5 times in previous National Finals in 1964, 1968, 1969, 1970 and 1986. Six of the current band played at the Finals in 1986. They have won their last 4 consecutive contests


---
Wellington (Telford)

Conductor: Stephen Curtis
Qualified: 2nd place at Midland Championships
No information is available on the principal players
Stephen Curtis:
Stephen's interest in music began during his time at Abraham Darby Secondary School, Telford which has an excellent reputation for its musical achievements.
Stephen started playing cornet and it was there that he had his first involvement with brass bands. On leaving he attended New College, Telford where he studied 'A' level music, and became a member of the Shropshire Youth Brass Band. He was then awarded a place on the world renowned BA (Hons) Band Musicianship Course at Salford University, and graduated in 2000 with BA (Hons) and PGCE.
During the course, Stephen studied under Peter Graham and Robin Dewhurst. Over the last thirteen years, he has played for a number of brass, wind and jazz bands.
He has also worked as a presenter and engineer on local radio, and has arranged music for the Abraham Darby School Showband. It has been Stephen's ambition for many years to conduct a local brass band, and he was appointed MD of Wellington (Telford) Brass Band in 2001.
Since then the Band has gone from strength to strength, improving its playing standard, increasing its membership, and becoming well known and respected locally.