Bougeois on the box - again! - Stephen Didcott revisits Bourgeois thesis
24-Jul-2005
Over 25 years ago, Derek Bourgeois wrote about his views on brass band contesting. Now, Stephen Didcott looks at his thought provoking topic again.
---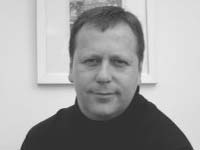 Introduction
Yes, it's that time of year again.
The major races in the National Hunt horse racing season are now complete and the National brass band contest season goes into summer recess. As Scottish Co-op haul the 'All England Masters' trophy up the M1, adjudicator's boxes country-wide are being folded down and given a fresh lick of paint in readiness for the autumn schedule.
Looking at the contesting year so far, the regional contests were certainly, and perhaps always have been, British brass banding's "Grand National".
It was quite clear from the e-mailbag that continuously fell on the virtual doormat of 4barsrest.com (4BR), that many band folk found this year's steeplechase to be particularly gruelling. The vagaries of the course resulted in some of the bookie's favourites not making the winner's rostrum and the unnatural selection of the fierce event (that is our British contesting system) threw up minor (and some major) injustices. Many bands were not so much boxed in before the ditch at 'The Chair', but ditched by 'The Chair' in the box.
Has contesting always been like this? Well, judging by the reader comments some think that it has, whilst others think that it has not.
Sitting, rather uncomfortably, on the fence, I would argue in some respects contesting is different and in other respects it is not. Let's examine an instance where contesting certainly has changed.
In years past, (let us say 30 years ago) at regional contest time, only the real banding fanatics would follow distant area contests. Prising their latest edition of "The British Bandsman" or "The Mouthpiece" from their anorak pockets, they would have analysed the results from afar. The storylines would have detailed the bands in the winning frame; smiling faces holding trophies and any controversial happenings would have been far too distasteful to comment upon. However, to the average bandsman at that time, whilst one might have kept abreast of how our favourite band faired, distant regional contests might well have taken place in distant solar systems.
As for one's own regional contest, we would have enjoyed the cut and thrust of the day, disappointments and ill feelings would have been vented over a beer or three and discarded with the chip paper. That was contesting.
Contesting is quite different in today's forensic media age, since all major contests are performed on a much more open stage.
At major contests, 4BR reporters provide a 'band-by-band' live commentary (and the technology already exists in our contest venues and internet technology to enable live streaming of each performance straight to your computer.)
No sooner has the adjudicator slipped his "Waterman" back in his waistcoat, full contests results are uploaded for the consumption of the brass band world.
4BR "What We Saw, What We Heard, What We Think" reports are published within a few days. (well, usually).
In the first couple of regional contests, form is studied carefully by conductors of band's performing in later regional contests, in the hope of massaging a point or two when their turn comes around.
Finally, anyone who wishes to sound a polite and libel-free view to the banding world at large, is able to do so just by punching the "send" button.
Contest after-burn and analysis seems to be self-perpetuating and it was, surely, never quite like this.
The openness and awareness that now exists in the micro-world of British brass banding, is just a bye-product of the more open and transparent macro-world we live in today. The Bank of England interest revue minutes, schools and hospital performance league tables and planning department decisions are all published openly and these organisations (and many others) are subject to greater public scrutiny and comment. Is it therefore a surprise if the contesting system, adjudicator decisions and the brass band management also comes under public scrutiny?
Like many 4BR readers, I read the cortege of varied comments and after-shocks that followed the area contests. I could not help but hope that these, often valid but always passionate opinions were not just uploaded into the cyber-ether but that the ears of our banding institutions were, at the very least, listening and acknowledging the discontentment.
In need of solace, I recollected reading an article that had been written on the very subject of our brass band contest system. I found it in my banding memorabilia case and blew the dust off the title that read - "MY VIEWS ON BRASS BAND CONTESTS – Dr. Derek Bourgeois." The illuminating article had been written at a time when I played under Derek's inspirational baton, when I was a member of The Sun Life Band.
Most band folk who are familiar with Derek Bourgeois will know that he was the composer of "Blitz", three other National Final test pieces; a wealth of other quality works for brass band and, as mentioned, the Professional Director of The Sun Life Band.
Many will not be aware that Derek studied under Herbert Howells and Sir Adrian Boult; He was, and still is, a highly respected modern-classical composer having composed twenty-two symphonies, fourteen concertos, several major works for chorus and orchestra, two operas and a musical, as well as a considerable quantity of music for television productions; chamber; and wind band. In his career he held the positions of Lecturer in Music at Bristol University; Chairman of the Composers' Guild of Great Britain; Member of the Music Advisory Panel of the Arts Council; Musical Director of the National Youth Orchestra of Great Britain; Artistic Director of the Bristol Philharmonic Orchestra; and Director of Music of St Paul's Girls' School in London.
Please therefore consider it so that Derek Bourgeois is a highly intelligent person with a fine capability of thinking outside the square. Anyone who has had the pleasure of knowing and working with him would be eager to confirm this.
As I re-read his article, his views were astonishingly pertinent to today's contesting scene, yet I was totally shocked to read the copy-date for this article was 24th October 1981. Was this proof that the logistics of our contesting system had not changed for 24 years? No, try 152 years!
On Monday 5th September 1853, an event took place at the Belle Vue Zoological Gardens, Manchester that was billed as "A Grand Musical Contest" and many acknowledge this as the first fully-constituted brass band contest as we would recognise it today. There were 8 bands; the prize money for the winning band was a handsome £16 and the rules were brief.
No professionals were allowed (except for conductors)
Each band should be prepared to play two items of their own choice
There should not be less than 10 performers in each band
Following several village competitions, where the behaviour of the losing bandsmen towards the judges was unsavoury, to say the least, it was decided that for this important occasion, the adjudicators should be screened from the bands. The Manchester Guardian explained why: " so the adjudicators might be unable to recognise the performers upon whose respective merits they were to adjudicate; and so desirous were they that their decision should be unbiased by pre-existing impression, and they should not be chargeable with favouritism towards any particular set of performers, they were unaware of the number of the band as they occupied the platform" (Source: Brass Bands: Arthur R. Taylor.) What glorious prose!
So, the format of today's brass band contesting system is based on a model concocted over 150 years ago and closed-adjudication was instigated, not so much to aid musical examination but to avoid adjudicator extermination and minor civil unrest.
If a group of professional consultants from the world of the arts, classical music and business were to be given the task of creating a fair and well-organised contesting format, would it adopt the model befitting the 1853 Belle Vue Contest? As for closed-adjudication, is it not the case that in today's brass band world an adjudicator would have too much credibility to lose to allow sight of a performance to prejudice their judgement?
In 1981, Derek's views and proposals were read with polite interest, but the ears of the banding institutions were not listening. I feel strongly that Derek's learned opinions should be aired again, so that those who never read or indeed appreciated the wisdom of his thoughts can now have the opportunity to do so.
I have contacted Derek in his retirement retreat in Spain and he has given me permission to quote from his original thesis verbatim. I have not cluttered his dissertation with my own opinions, but have inserted relevant professional comment and analysis to help you form yours. These interjections are shown in square bracket e.g. [...]
Recharge your glass or cup and please read on with an open mind.
---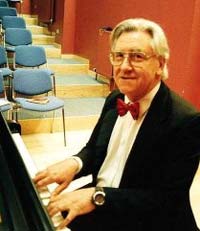 The Bourgeois Thesis
My Views On Brass Band Contests
Thesis Introduction
When I wrote my letter to the British Bandsman after this year's (1981) Open Championship at Belle Vue, I was well aware that I was setting myself up as a target. A newcomer and an upstart in the band movement, with no pedigree and no experience trying to change a system that has existed for so long – what nerve! What presumption!
Yet it is the very newness of my arrival to the scene that enables me to view, with un-blinkered eyes, the glaring faults in the system to which others have become so inured, and even attached. If you read my letter carefully you will find no criticism of the placing of the winning bands, and no criticism of the adjudicators, who do a difficult job in impossible circumstances. It is the SYSTEM itself I am attacking. Traditions as long standing as those pertaining to the band movement are very hard to alter, even though the purposes for which they were evolved, have long since changed in relevance.
Ironically, in the field of so called 'serious' music, in which I predominately move, I am regarded as an arch reactionary, and it is with considerable astonishment that I find myself viewed as 'avant–garde' by the band world in general. I will be the first to defend tradition to the hilt as long as I felt it to be meaningful to our present needs, but these have altered radically over the years. It is no longer for pure prestige that the big contests are fought over. Large prizes, lucrative concerts, and recording sessions, follow in the wake of a major title win. The pressure to do well becomes even greater, and the need for the adjudicators to make the right decisions is more vital that ever.
Band contesting is essentially a sport. Artistry, though important, is not the prime reason for its existence, and any who think otherwise are kidding themselves. But it is a highly enjoyable sport, and like any other great sporting activity it is essential that the highest standards of fair play and judgement are maintained. So much time and hard work goes into the preparation of a contest test-piece by every competing band that it is heart breaking to find oneself up against a system that is patently unfair. If one examines the statistics of the 'Open' alone since the turn of the century, one finds that the vast majority of prize-winners come from the second half of the draw. That this should happen naturally is beyond coincidence; the system has caused it, and I cannot understand why we have tolerated it for so long.
[
Statistical Analysis
Sample: Championship National Finals and British Open Contests between 1981 and 2004
(48 contests - average draw size = 20.2 bands).

1. 79% of all contest winners have come from the second half of the draw.
2. Statistically, the playing position that has provided most winning performances is position 14 (of an average field of 20.2 bands)
3. On 11 occasions (23%), the winning performance has come from the LAST three bands.
4. On 1 occasion (2%), the winning performance has come from the FIRST three bands.

Sample: All Regional Qualifying Contests 2005
(40 contests - average draw size = 12.5 bands).

1. 56% of all contest winners have come from the second half of the draw.
2. Statistically, the playing position that has provided most winning performances is position 7 (of an average field of 12.5 bands)
3. On 9 occasions (22.5%), the winning performance has come from the LAST three bands.
4. On 7 occasion (17.5%), the winning performance has come from the FIRST three bands.
]
The Bourgeois Thesis: Introduction (Continued)
So much for the preliminaries. It is very easy to indulge in high-minded verbiage. I have, over the past year, thought long and hard about the problems and would not have craved the indulgence of British Bandsman readers if I had no solutions to offer. The rest of this article is devoted to the ways of reducing unfair decisions, though I am the first to admit they can never be entirely eliminated.
The 'Box'
I am totally opposed to the adjudicators being locked away in an enclosed compartment. They receive a distorted sound, far removed from the natural acoustics of the hall. Adjudicators can talk to each other throughout a performance, and an overbearing adjudicator can thereby greatly influence the others, particularly if they have not yet made up their minds.
I believe also that it is a near impossibility to recall accurately over 20 consecutive performances of the same piece if there is no visual frame of reference. I sat through every one of the first 21 performances of my own test piece, Blitz performed at the 1981 National Finals at the Royal Albert Hall.
I was unfortunately dragged away by the management during the final performance in order to take my place on the platform. I was able to recall in great detail every performance that had taken place. But I could only do this because I had seen as well as heard what was going on.
It was easy to compare Brighouse's [Placed 2nd] performance with Dyke's [Placed 1st] – or Loughborough's [Placed 7th] performance with Leyland Vehicles [Placed 10th] (I give two instances of Bands to which I had personally awarded adjacent marks) and I found myself totally unaffected by the prestige or otherwise of the band concerned. What mattered to me was to be able to put a name (any name) and a uniform to the performance rather than an anonymous half-remembered number.
It was also vitally important to me to watch the performances. The demeanour of the band is an essential ingredient in a performance, but even more important is the authority of the conductor. He, after all, has created the performance and is directly responsible for the clarity of the ensemble. How one can contemplate the judging of a band without reference to the quality of the conducting is beyond me.
It is like watching an actor with your eyes shut. Not one sighted member of an audience who has not himself been an adjudicator can possibly realise the importance of this missing element, because he will have seen what is going wrong. If you don't believe me, try going blindfold to the next contest you attend and see how you get on.
I am convinced that this lack of visual reference is directly responsible for so many decisions in favour of late performing bands. It is not the integrity or skill of the adjudicators that is at fault; it is simply the ridiculous situation in which we place them.
Finally, open-adjudication would greatly reduce the problems with early or late draws, since, in an open adjudication, the draw can be done well in advance and competing bands can plan their day with confidence.
[...
Professional opinion

Tony Buzan is the world's leading author, lecturer and advisor to governments, business and the professions on the brain, learning and thinking skills. He is the originator of Mind Mapping and the organiser of the World Memory Championships. www.buzan.org

" Visual contact would certainly help the adjudicators remember all bands more fully.

The brain is multi-sensory. This means that it works at it's optimum when information is being input from different sensory sources. Therefore, sight and sound would improve an adjudicator's recollection of all performances.

If you look at all the research on the human memory, it shows that the primary way we remember is by imagination and association. For example, if you imagine your friend playing a cornet, what happens in your mind? You don't see words, but an array of images.

The words trigger the images, but the way we think is in those images and their associations. All the great ancient memory systems were based on this imagistic view. The Greek system of mnemonics, for one, had this concept at its core.

In the context of brass band adjudicating, if an adjudicator needs to remember each performance, note-taking will help them to some extent, but more important for fixing them in their memory would be images, pictures, symbols, codes, colours, associations and connections.

If an adjudicator has to be placed in a box, then the best way to connect images on a page is by using arrows, spacing, size, dimension or whatever symbols work for them. So, for an adjudicator to make his personal notes memorable, they should create an image-rich network for each band, and that's the essence of a Mind Mapping. Mind Mapping is based on note-taking techniques used by Leonardo da Vinci, Einstein, Beethoven, and Picasso and by most of the Fortune 500 companies, including IBM, Microsoft, General Motors, General Electric, Oracle and HSBC.

So, if you are conducting multiple adjudications, Mind Mapping can help you internalise and recall what you learned from each band. It will help you remember the important details, rather than which band was the loudest or fastest; help you clearly determine the 3rd from the 10th performance as though you have all the performances in front of you at the same time for instantaneous reference.

To listen to 20 bands without a significant break is appalling. It is like asking an athlete to perform non-stop for the same period. It is counter-productive, leads to physical exhaustion and extreme forgetfulness. After such an exhausting, abusive workload, the memory, in general, would be relatively weak, scrambled with only the last few bands being clearly recalled.

To be considerate to the adjudicators, after every performance, they should be allowed to do three things.

1. Firstly, they should be able to complete their personal notes of key images and key words that trigger accurate recall (ideally Mind Mapping techniques) on each performance. (This should take 4 minutes).

2. They should be given time to relax, stretch and, ideally, take a short walk in the fresh air (This should take 2 minutes)

3. They should be able to spend time to clear and prepare their mind for a fresh start for the next band. (This should take 2 minutes)

It is important for the memory curve, that unless one stabilizes the memory in this way, the bulk of everything one has heard in the 'middle' of an adjudicating session may not clearly be remembered. By adopting the above technique, there are no 'middles'."

David Read is one of the movement's most respected adjudicators.

"I do not agree with the Derek Bourgeois views of open or closed-adjudication.

I believe that it is possible to accurately recall 20 performances of the same piece without visual frame of reference and is done by many adjudicators to reasonable satisfaction in many brass band competitions countrywide and in all sections.

With regard to the British Open and the Championship National Finals, I believe that these two contests are unique and that their statistics should not indicate that the same pattern of results is followed in other contests. As a player for over 25 years in these competitions I know that they are far more prestigious than any other and that they provide pressures to which invariably only our top bands are accustomed. So, if a top band is drawn later in the day, with a full hall that is charged with atmosphere, then this brings out the best (sometimes super-human efforts) in these bands. This should also be taken into account in any analysis.

As for observing the demeanour of the band on stage being an essential ingredient of the performance, I would be distracted by it! The quality of the conductor surely comes out in the quality of the performance and will be the same whether the conductor is seen or not seen. Derek Bourgeois says that he was unaffected by the 'prestige' of the band. I believe that many listeners, including adjudicators, may be affected by the expectation of some bands as they walk on the stage! Expectation (if it does happen) is eliminated in a closed-adjudication situation."

Steve Pritchard-Jones is not only one of the brass world's up and coming adjudicators, he has had relevant experience adjudicating at open-adjudication contests.

"The box is often very flimsy, usually wood or just cloth. Not enough to distort the sound and on many occasions they are open topped and therefore no real problem as far a sound distortion is concerned.

On occasions contest organisers do not do the adjudicator any favours with the positioning of the box. Maybe adjudicators should have the say where they would like the box to be placed however if the contest is held in a theatre is not always possible.

Personally I prefer closed adjudication as I can concentrate fully on the music without distractions. When you only have your ears you are more focused. On the subject of adjudicators having a discussion, this is paramount if they are to make a joint decision and award an agreed mark. The idea that an overbearing adjudicator can greatly influence the other is ridiculous as there is mutual respect for each others opinion.

I disagree that a visual reference is easier when you have a large number of bands to judge. Each performance is judged on its own merits at the time of performance and a mark awarded accordingly. Band persons must remember that a mark is rewarded for the musical performance, not who is performing; therefore open adjudication is not a problem. It must be remembered that adjudicators are good musicians in their own right and have either acquired respect after performing at the highest level or by gaining a high level musical qualification and a vast experience of performance. Adjudicators can be trusted to be professional job whether in the open situation or in the box."

...]
The Bourgeois Thesis (Continued)
The Adjudicators
I recently attended the Leeds International Piano Competition. The competitors performed in full view of a large number of jurors, each one a distinguished performer. They did not confer during the performances but each made his or her personal notes. After the final round of the competition each juror voted for whichever performer they felt had won. The majority decision was accepted, and only in the event of a tie was a verbal conference necessary. They repeated this procedure until all the prizes had been determined.
Although perhaps in the band world such inordinate lengths to reach a just decision may not be necessary. I feel sure that a larger number of adjudicators than we normally see is highly desirable. For major contests I would suggest six, but even for qualifying rounds never less than three. A true consensus of opinion cannot be obtained with any less, and for such important decisions as the Regional Finals to rely on the judgment of just one person is farcical, and an insult on the part of the organisers to the competing bands.
Furthermore, I feel we rely too much on appointing ex-bandsmen as adjudicators. There should be a balance between distinguished but informed musicians from other fields (such as orchestral conductors and brass players) as well as bandsmen.
Each adjudicator should be free to mark independently, uninfluenced by his colleagues. The marks should be totted up, and only in the case of a tie should it be necessary to confer.
I would change one further aspect of the adjudicating system. At present the adjudicators are expected to provide comments which are passed on to the competing bands. I do not believe it is possible to write sensible English at the same time as concentrating on the detailed aspects of a performance. By all means let the adjudicators make notes for themselves, but these should not be published.
If one takes the recent 'Open' at Belle Vue for example, it was sometimes difficult to believe that the adjudicators were listening to the same performance [ Variations on a Ninth ] to judge by their totally conflicting notes. Please let us give our adjudicators the maximum opportunity to concentrate on the performance in hand, and not expect them to waste their energies in penning what turns out to be often futile commentary.
Bands know perfectly well what went right and what went wrong with a performance; they will spot more mistakes in their own playing than an adjudicator can hope to notice. A good example is that in their notes, none of the adjudicators mentioned that the cymbal players got hopelessly lost twice in Brighouse's performance of Blitz at the National. I bet the players knew.
[...
Professional Opinion

Tony Buzan agrees." Having to write grammatically correct notes require a lot of focus, and this will detract from an adjudicator's ability to listen and should not be done during a performance.

By making quick Mind-Mapping style notes using key words and symbols, these will conjure up strong visual and audible images that will enable an adjudicator to accurately recall each performance and write up concise performance notes after the event. Coloured pens and hi-lighters should be provided because they make the memory stronger."

How difficult is it to concentrate on creating a literally acceptable set of notes whilst listening to a band performance?

Steve Pritchard-Jones explains: "Adjudicators are well prepared and have studied the score in depth before they enter the box. The score is used as a reference; the music is already in the adjudicators head. Conductors want an over all impression of the performance rather than a detailed analysis bar by bar. There is not enough time to write a set of notes in great detail. I work hard to write a set of notes that represents my given mark and as a conductor as well as an adjudicator I feel that it's important for all adjudicators to do this."

How are adjudicators selected? Who decides whether a contest should have one or more adjudicators? Is there a case for appointing adjudicators from outside the band world?

Robert Morgan provides his views:

"Each contest is controlled and organised by its own committee and they select whichever adjudicator they wish, how many they wish and indeed if the adjudication is to be open or closed.

In the case of the British Open, The Masters, Pontins and similar contests these are run completely autonomously. However in the case of the regionals and nationals, Kapitol Promotions Ltd took over controlling responsibility from the BFBB a year ago, they will select he adjudicators for the National finals but the individual area committees will continue to select adjudicators for area contests.

Adjudicators for the national and regional contests, have in the past, been selected from the BFBB approved list of adjudicators. This list consists of 60 adjudicators, it is updated approximately every 18 months and is re-circulated to the area committees. Of course at contest time 20 or so of these adjudicators are unavailable because they are conducting, but this has not precluded them from adjudicating if time permits.

Occasionally adjudicators are sourced from outside the brass band world and widely used at the Europeans, however, this has been subject to some criticism as British bands, in general, tend to prefer to be judged from within."

...]
The Bourgeois Thesis - (Continued)
Test-Pieces
The essence of a good test-piece is that it should test, and test to the full, both technically and interpretatively.
When I wrote Blitz (before I joined Sun Life as a conductor, by the way) I was of the opinion that no band would really be able to master it. As it transpired I was quite wrong. At least eight bands gave exceptionally commendable performances that utterly transcended my expectations, but I fervently maintain that it really did sort out the finest bands from the good bands. (We ought to be able safely to assume that no bad bands were present.)
I believe that a test-piece for a major event should always be a newly written composition. It is part of the test of a band that it should be forced to create a performance from scratch without reference to previous recording.
Newly written compositions also prevents a situation where adjudicators may have strong views about exactly how they want the music interpreted. Having perhaps conducted a work themselves in the past, can this penalise bands that do not conform to their own ideas?
[...
Professional Opinion

Doyen Recordings Ltd annually release a CD of a compilation of the regional test-pieces.

Where these recordings include new compositions or arrangements (such as Rienzi, this year's regional finals championship test-piece) are conductors, bands and adjudicators influenced by the interpretation on their CD releases?

Do the bands that record the tracks for their label, study and prepare the test-pieces as fervently as if they were preparing the piece for the contest stage?

Unfortunately, in the two weeks we were able to allow Doyen to respond to these questions, they were not able to provide a comment.

When adjudicating a performance of a test-piece that the adjudicator has either conducted or played before, are the adjudicators influenced by their previous experiences to the disadvantage of some of the competing bands?

David Read again, "I am not influenced by previous experiences of the test-piece (if any). As an adjudicator, I go into every competition with a completely open mind.

I always remember Eric Ball adjudicating a contest of his own music. After the contest was over he was asked what he thought of the winning bands' interpretation, he replied, "Wonderful, I only wished that I could have thought of it myself!" I believe this tells you everything."

...]
The Bourgeois Thesis (Continued)
Test-Pieces (Continued)
In my experience over the past two years, I have found too many test-pieces too easy. Variations on a Ninth, the 1981 Belle Vue test-piece, had five cadenzas for arbitrarily chosen instruments (flugel, trombone and bass are omitted from the line-up) which are not so much difficult as exceptionally nerve wracking in a contest situation.
Apart from these, the test-piece is actually very easy to play, and would make a good third section test-piece. Consequently there was very little difference between any of the performances, the onus being firmly on the soloists, and the adjudicators' task was therefore much harder. The past two test-pieces set for the regional finals of the National Championships [ Beatrice & Benedict (1980); Variations on a Shining River(1981) ] have both been absurdly easy and have in my opinion been the direct cause of so many odd decisions.
This year's top section test-piece for the regional's [Variations on a Shining River] was nothing like as difficult as that set for the third section; [Hinemoa, Gareth Wood] and how silly that the organisers, already knowing that Blitz contained a big challenge for percussionists, should pick a regional test-piece in which percussion played virtually nothing at all.
And where are the test-pieces by our most famous national composers? We have works by Elgar, Holst and Vaughan Williams, but why none from Walton, Britten and Tippet of our older generation, and from Richard Rodney Bennett, Peter Maxwell Davies, Harrison Birtwistle, John McCabe or Nicholas Maw, to name but a few of our eminent composers of our younger generation?
[...
Professional Opinion

Who selects the regional and national test-pieces and what rationale goes into the selection process?

Robert Morgan explains:

"In the same way that each contest committee selects the adjudicators, those same committees select the test-pieces, but there are broader issues than solely testing a band.

In the years the BFBB organised the national and regional contests, our rationale was to select a mix of new compositions, and tried and tested old pieces, but our overwhelming aim was to find a piece that was a good test and a good listen. Quite frankly, this was for commercial reasons because running a contest is an expensive exercise so the choice of piece is critical to attract bands and then to encourage an audience to buy tickets.

Another issue is that the movement have been known to lose bandsmen because they have become totally disillusioned from playing the same piece, night after night, for many months.

With regard to matching a regional with a national piece as Derek has suggested, I have to confess that we probably did not give due consideration to this, preferring to focus on the issues raised above."

...]
Well there you have it. I have only gone on at such detailed length because I believe passionately in what the band movement stands for, but I am convinced that its methods have stagnated over the years, and are in urgent need of revitalisation to meet current needs. If my system or any part of it were to be adopted, I would very much hope that in a decade or so the system would have moved on again as times change.
The Bourgeois Thesis - End
---
And Finally
How were Derek's opinions accepted by the thinking classes in the brass band movement in 1981? Derek remembers very well. "The article was shot to ribbons by the establishment at the time. They thought that some upstart who didn't know what he was talking about was trying to undermine their accumulated centuries of wisdom!"
And does he still hold the same views as strongly as he did in 1981? Derek certainly does. "Reading through my old article I find that I haven't changed my opinion one jot, though it's perhaps worth pointing out that now, in the Swiss Nationals, the adjudicators are not expected to write any notes so that they can concentrate fully on listening and judging the performances."
How would banding organisations today view Dr. Bourgeois' thesis?
Robert Morgan was asked to provide a view on the thesis and asked if he could foresee a wholesale revision of the way our contesting system is structured.
"I think it was an excellent article, well-written by an intelligent man. The article could easily have been written last year.

The brass band movement has to change. It should not keep doing the same things as it did 50 years ago if those aspects have become outdated, but furthermore, it should not change just for the sake of change.

It may be of interest to note that in a recent survey the BFBB carried out, the majority of bands favoured closed-adjudication, two adjudicators for all regional contests and for the adjudicators to specify, in advance, what they would be looking for from a performance.

As an organising body, the BFBB feel the contesting system has become outdated and that is why the new English Brass Band Championships we are organising will be radically different. It will adopt new methods and new technology. Only 14 bands will take part, there will be a 45 minute break for the adjudicators halfway through the day and each performance will be recorded.

The last performance will end at, approximately, 4.00pm. Whilst a gala concert is taking place, the adjudicators will have plenty of time to listen to the recordings as many times as they wish before reaching a final decision. The results will be announced after the concert at 8.00pm.

It is easy to accept criticism but much more difficult to find practical solutions. At the BFBB we are experimenting to improve the system."

And will the BFBB adopt open-adjudication?

"Now, as the BFBB survey concluded, many would consider open-adjudication to be a step too far. Open-adjudication does bring into question trust and suspicion by the bandsmen and I cannot see open-adjudication being adopted in major contests for many years".

So why has open-adjudication been adopted for the National Youth Brass Band contest?

"That is because an adjudicator needs to see the age of child playing a part, because critical comments made in performance notes can be de-motivating to young children. It is for this reason that I can foresee open-adjudication being adopted for the 4th section contests before it is adopted in other sections, because there are so many children playing for these bands."
So Many Questions
This article seems to have thrown up a number of questions for the reader to consider.
If our contest committees keep on treading down the same old cow-paths, is this because they always have?
Is there a case for more innovative contest committees to experiment with different ideas to provide our adjudicators with the best circumstances to make their best decisions?
Is it a natural human instinct for an adjudicator to prefer the comfortable confines of a box, rather than being openly-exposed whilst making their deliberations?
How should we interpret the statistics? Can the statistics for the National and British Open contests be explained by David Read's "Top Band Theory" or the fact that adjudicators have poorer recall of the early bands? As for the statistics for the regional contests, can these more balanced results be explained by the fact that the smaller section sizes help adjudicators to remember the earlier performances?
If, for whatever reason, more winning performances come from the second half of the draw, then should this single fact alone prompt our contest committees to carry out more research with a view to providing a fairer contesting system?
What contribution can our brass bands and bandspersons make? Should we be happy to forgo prize-money or pay a higher entry fee to help fund an improved system? Should we be more trusting? Should we accept performance notes being e-mailed the day after a contest?
And for those who adopt the attitude "Contesting has always been this way, so accept it"; should we hope these people never take up a career in Politics, since with attitudes like this, would we still not have public hanging and the slave-trade?
The answer to these questions are for you to ponder, but if this article engenders debate and lateral thinking within the movement and the contest institutions, that indeed would be a much better result than many bands felt they deserved at the 2005 Regional's.
Stephen Didcott
---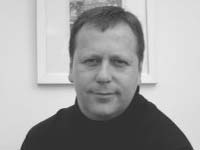 Stephen Didcott, having written satirical scripts for The Round Table and serious leading articles for publications within his own industry, now pens his personal musings in this incisive article on aspects of our contesting system.
Stephen has contested for 40 years and is an accomplished euphonium player, having played for Sun Life Band, SWT Woodfalls and, now, The Aldbourne Band.