2005 All England Masters International Championship - The Competing Bands
24-May-2005
4BR casts its eye over the 19 bands that will take to the stage here on Sunday hoping to become the first International Masters Champion.
---
---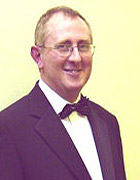 1st Old Boys SeaCat
4BR Ranking: 109
Conductor: Stephen Cairns
Principal Cornet: Mark Bingham
Principal Euphonium: Alan Haworth
Soprano: William Gillmore
Solo Horn: Helen Moore
Flugel: John Cooke
Solo Trombone: Jim Kitchen Jn
Debut:

Current Form:
Although the band did not compete this year at the European Championships, they are still regarded as one of the premier bands in Northern Ireland, and as was shown just over 12 months ago in Glasgow, they will certainly Make the long trip top Cambridge in determined fashion to put up a very good performance.
They have won the Northern Ireland Band Association contest no fewer than ten times, the last in 2003. May not feature highly this year, but welcome visitors and worthy competitors nonetheless.
---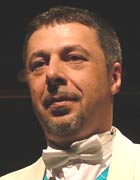 Aveley and Newham:
4BR Ranking: 39
Conductor: Nigel Taken
Principal Cornet: Cliff Pask
Principal Euphonium: Russell Davies
Soprano: Andrew Bannister
Solo Horn: Trevor Foster
Flugel: Dave Lewis
Solo Trombone: Selina Leleu
Appearances: 13th time this year
Debut: 1989
Best Result: 7th in 2004
Worst Result: 20th in 1997
Overall Record:
2004: 7th
2003: 10th (8th, 16th, 11th)
2002: 9th (5th, 10th, 16th)
2001: 19th (20th, 16th, 20th)
2000: 9th (11th, 3rd, 13th)
1999: 17th (16th, 16th, 18th)
1998: 10th (4th, 13th, 14th)
1997: 20th
1993 - 1996 Did not compete
1992: 19th
1991: 17th
1990: 13th
1989: 14th
Last Year: 7th off the number 1 draw
Conductors:
The Aveley part of Aveley and Newham didn't join forces until the band competed here in 1997, so as the Asphaltic Newham Band they were directed by Nigel Taken from 1989 to 1991. Stephen Shimwell had the baton in 1992 and Melvin White took them in 1997. Nigel Taken returned in 1998 has been the man in charge ever since here.
Masters Facts:
From 1989 to 1992 the band competed under the single name of Newham. The best they have done is 7th last year but they also came 9th in 2000 and 2003. They have also come last in 1991 and 1997 and last but one in 1992.
Under the amended system of judging from 1998 - 2003 they were placed as high as 3rd in 2000 by William Relton but only the once did two of the judges on the day thought them good enough for a top ten place and that was in 2002. 2003 saw them score 35 points, four worse than 2003 and 25 behind the winners. However, in the last three years they have made it to the top 10 here.
Current Form:
Pretty good. Yeovil Champions and prize winners at Butlins, they finished runners up at the London and Southern Counties Regional Championships behind rivals Redbridge. Blackpool saw them start off their claim for an Open place in startling form, but they fell away to come home a decent 10th. It could and should have been so much better.
7th last year, and a band on the up after a couple of dour years. If they can last the course on this stamina sapper they could well feature highly.
---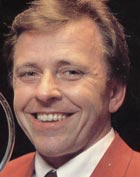 Brass Band Willebroek
4BR Ranking: 16
Conductor: Frans Violet
Principal Cornet: Raf Van Looveren
Principal Euph: Stef Pillaert
Principal Trombone: Walter Hoecks
Soprano: Bert Van Thienen
Flugel: Kristien Schuurmans
Horn: Stijn Berbe

Debut:

Current Form:
Excellent – if you discount the last couple of bars of their recent European campaign in Groningen that is. Willebroek are an exceptional band on their day – and they do have their day very frequently as well, and are more than capable of producing a winning effort here, make no mistake. The European saw them produce two superb performances to clinch 4th place, and it could and should have been higher.
Great players around the stands, and a tremendously charismatic MD on the rostrum, they are perennial Belgium champions, and are off to the World Championships later this year. They could well make the trip as International Masters Champions.
---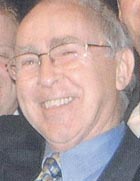 Bedwas Trethomas and Machen (BTM)
4BR Ranking: 22
Conductor: John Berryman
Principal Cornet: Jeff Hutcherson
Principal Euphonium: Mark Hutcherson
Soprano: Meirion Davies
Solo Horn: Sarah Freeman
Flugel: Trevor Isaac
Solo Trombone: Suzanne Cherrington
Debut:

Current Form:
Very good indeed. They ended last year OK, but 2005 has been in a different league, with a well deserved runners up spot at the Welsh Regional Championships, taking them to London for the first time in quite a few years.
Played well at the Senior Cup, but just had too many errors to claim a promotion place to the Grand Shield and had to be content with 5th place under Tom Wyss. Fine players around the stand and a wise head in front of them in the shape of John Berryman, they will relish this opportunity to show how well they can compete.
---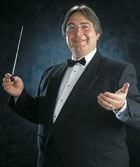 Buy As You View Band
4BR Ranking: 3
Conductor: Dr. Robert Childs
Principal Cornet: Ian Williams
Principal Euphonium: David Childs
Soprano: Dominic Morrell
Solo Horn: Owen Farr
Flugel: Joanne Dean
Solo Trombone: Chris Thomas
Debut:

Current Form:
As you would expect, BAYV are in very fine form indeed, and showed that earlier this year by winning the Welsh Regional title in style in Swansea and then going on to produce two excellent performances in Groningen to come runners up at the European Championships.
There they showed that they can play the big blowing pieces as well as anyone, and with a clutch of top class performers around the stand, and very strong inner ensemble they should be on of the favourites to add this title to their CV.
---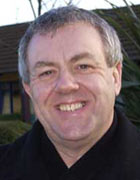 Carlton Main Frickley Colliery
4BR Ranking: 29
Conductor: Brian Grant
Principal Cornet: Kirsty Abbotts
Principal Euphonium: Ciaran Young
Soprano: Claire Taylor
Solo Horn: Kate Eggleshaw
Flugel: Clarence Mansell
Solo Trombone: Kevin Holdgate
Appearances: 4th time
Debut: 2000
Best Result: 3rd in 2001
Worst Result: 16th in 2003
Overall Record:
2004: 13th
2003: 16th (14th, 20th, 13th)
2002: DNC
2001: 3rd (2nd, 4th, 10th)
2000: 5th (8th, 8th, 5th)
1989 – 1999: DNC
Last Year: 13th off the number 18 draw
Conductors:
John Hinckley took the band in both 2000 and 2001 before handing over the responsibility in 2003 to William Rushworth. Brian Grant took over in 2004 and conducts again this year.
Masters Facts: Only a short record of achievement at Cambridge so far for the famous old band from Yorkshire. The record though is pretty good with a best of 3rd place in 2001 when they were given a 2nd and a 4th place by two of the three judges on the day and 5th in 2000 on their debut.
No appearance in 2002 and a bit of a hard baptism back in 2003 when they came 16th. Last year they improved on that to come in 13th place.
Current Form:
Good and getting better it seems under the astute direction of Brian Grant, who has really brought a sense of style and musicianship to the Yorkshire based band. They came 8th at Bradford, which on the face of it may not seem great, but was in fact a top class account, and should have come higher, whilst at the Grand Shield a few weeks ago they produced an excellent show off number 1 that would have come higher if it had a kinder draw.
The quality is certainly there and the combination is clicking – all they need is a bit of luck with the draw it seems and they could well make a significant mark here.
---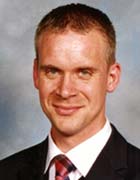 Flowers
4BR Ranking: 17
Conductor: Philip Harper
Principal Cornet: Chris Howley
Principal Euphonium: Andy Hicks
Soprano: Spencer O'Leary
Solo Horn: Richard Knight
Flugel: Julia Telling
Solo Trombone: Andrew Norman
Appearances: 12th time
Debut: 1994
Best Result: 5th 2001, 2002 and 2003
Worst Result: 20th 1998

Overall Record:
2004: 6th
2003: 5th (10th, 4th, 3rd)
2002: 5th (7th, 5th, 6th)
2001: 5th (13th, 2nd, 4th)
2000: 8th (3rd, 13th, 19th)
1999: 8th (9th, 5th, 12th)
1998: 20th (19th, 19th, 20th)
1997: 8th
1996: 18th
1995: 19th
1994: 16th
1989 – 1993: DNC
Last Year: 6th from the number 11 draw
Conductors:
David Williams took the band on their 1994 debut, before David Stowell took over in 1995. David Williams returned for 1996, before Philip Bailey took over for 1997. Yet another change in 1998 saw Nigel Seaman have a go and then Bryan Hurdley took over in 1999. David Barringer was the sixth MD in 2000 before Philip Harper became the first man to do a "double" by taking the band in consecutive years in 2001 and 2002. He has remained ever since, and has the impressive run of results here to show for it.
Masters Facts:
A tale of two halves as the football pundits may say. Up to 1998 they had just the one top ten place to show for their efforts here, but since they came last but one then they have put in a real series of fine performances that have caught the ears of the judges here. Two 8th places have been followed by three consecutive 5th places in the last three years and 6th last year. Under the amended system of judging they have been placed as high as 2nd but as low as 13th. 2003 saw them repeat the form of the previous two years when two of the judges thought them as good as 3rd and 4th and last year when all three judges conferred they placed them a well deserved 6th.
Current Form:
Unlucky. They played very well at the West of England Regional Championships only to miss out on qualification to London by coming 3rd, whilst they came 4th at Yeovil.
Come Blackpool they put in a cracking effort, but just missed out again when they came 3rd. They are due a touch of luck, but they do like it here and if they play as well as they have done in recent years they can more than make a top six place once again. Touch wood.
---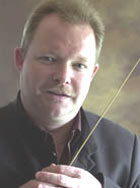 Fodens Richardson
4BR Ranking: 4
Conductor: Garry Cutt
Principal Cornet: Mark Wilkinson
Principal Euphonium: Glyn Williams
Soprano: Alan Wycherley
Solo Horn: Martin Armstrong
Flugel: Helen Fox
Solo Trombone: John Barber
Appearances: 16th time
Debut: 1990
Best Result: Winners in 1990, 1991, 1994, 1995, 2002
Worst Result: 12th 2000
Overall Record:
2004: 8th
2003: 2nd (1st, 8th, 2nd)
2002: 1st (2nd, 1st, 1st)
2001: 4th (5th, 6th, 5th)
2000: 12th (9th, 12th, 14th)
1999: 5th (4th, 7th, 9th)
1998: 6th (9th, 5th, 5th)
1997: 6th
1996: 2nd
1995: 1st
1994: 1st
1993: 3rd
1992: 5th
1991: 1st
1990: 1st
1989: DNC

Last Year: 8th off the number 14 draw
Conductors:
Howard Snell was the man at the helm from 1990 to 1996 before Philip McCann had a one year fling in 1997. Nicholas Childs oversaw the attempts of 1998, 1999 and 2000, before Richard Evans directed their effort in 2001. Russell Gray made a winning debut with the band in 2002 and claimed the runners up spot in 2003. Last year was a bit of a farce as French Horn player, Steve Bell from the BBC Concert Orchestra was due to take the band right up very nearly to the day, before being replaced by Simon Stonehouse. Garry Cutt takes over this year and is the current reigning Stanley Boddington Memorial Trophy winner after directing Leyland to success 12 months ago.
Masters Facts:
The five wins have come on 'Blitz', 'Harmony Music', 'Montage', 'Paganini Variations' and in 2002 on 'Atlantic'. It is a superb record and the 'Paganini' win was gained with an unprecedented 199 points – the highest ever at the contest. Garry Cutt will be the seventh MD to take Fodens here and he will hope to emulate both Howard Snell and Russell Gray in winning with the band on his debut. Only twice has the band has come out of the top six here when they fell to their worse placing of 12th in 2000 and 8th last year.
Current Form:
Looking to get back to real winning ways after the huge disappointment of not qualifying for the National Finals for the second year in a row. No real explanation for them coming 3rd at Blackpool – they just didn't play to the type of form they showed in late 2004.
However, under Garry Cutt they have been brilliant both on the contest and concert stage, and they have a fantastic record here. When they click they can sound unbeatable, and they certainly have the personnel around the stands and the man in the middle to claim yet another Masters title here. One of the favourites for sure and full of confidence after a superb Whit Friday weekend of contesting and concert appearances.

---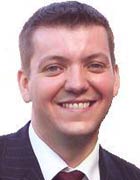 Hepworth (Persimmon Homes)
4BR Ranking: 13
Conductor: Mark Bentham
Principal Cornet: Robert Westacott
Principal Euphonium: Brendon Wheeler
Soprano: Mark Smedley
Solo Horn: Rebecca Langdon
Flugel: Catherine Booth
Solo Trombone: Yvonne Embury
Appearances: 2nd time
Debut: 2002
Best Result: 18th in 2002
Worst Result: 18th in 2002
Overall Record:
2002: 18th

Conductors:
Mark Bentham returns for a second time after their debut performance on 'Atlantic' in 2002.
Masters Facts:
Just the one appearance so far when they came 18th on 'Atlantic' and found the weather pretty tough to come 18th. That led to them unluckily losing their place at the contest, but they return this year with high hopes of making a mark.
Current Form:
Brilliant. There is no band playing as well at the moment, and they have the winner's medals to show for it too. They were excellent at Bradford where they came 5th and then showed everyone what they were capable of in Blackpool where they took the Grand Shield home with them. They have a whole clutch of fine players around the stand, and a real talent in front of them and will fancy their chances of doing very well indeed and returning with more silverware.
They will come here full of confidence – and it is not misplaced.
---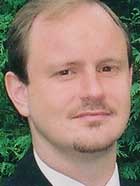 Kirkintilloch
4BR Ranking: 15
Conductor: Steve Bastable
Principal Cornet: David Prentice
Principal Euphonium: Andy Mclean
Soprano: Steve Stewart
Solo Horn: Allan Wardrope
Flugel: Martyn Ramsay
Solo Trombone: Marion Brackpool
Debut:
Current Form:
Variable. When they hit form, they can really play the pants off just about any band in the land, but when they don't they can struggle. The British Open last year saw them on inspired form, but the Regionals this year saw them limp home rather in 4th place.
They certainly have the personnel to do very well here for sure, and in the MD they have a man who can shape and craft sublime musical performances, but much will depend if they are really in the mood. On their day, look out, but will their day be Sunday?
---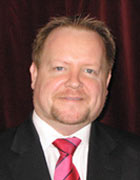 Ransome
4BR Ranking: 20
Conductor: Russell Gray
Principal Cornet: Pete Collins
Principal Euphonium: Dave Belshaw
Soprano: David Bird
Solo Horn: George Thackrey
Flugel: Chris North
Solo Trombone: Chris Jeans
Appearances: 8th time
Debut: 1998
Best Result: 5th in 2004
Worst Result: 17th 2000 and 2003
Overall Record:
2004: 5th
2003: 17th (17th, 11th, 19th)
2002: 10th (9th, 8th, 15th)
2001: 8th (4th, 12th, 8th)
2000: 17th (18th, 15th, 15th)
1999: 13th (11th, 12th, 13th)
1998: 12th (1st, 20th, 17th)
1989 – 1997: DNC
Last Year: 5th place from the number 3 draw
Conductors:
Brian Grant was the man in charge when the band made their debut in 1998 and followed it the next year as well. Derek Broadbent directed the band in 2000 before Russell Gray was on the podium in 2001 during his first tenure with the band. Peter Parkes had a go in 2002 before Brian Grant returned for a third time in 2003. Russell Gray returned in 2003 and directed the band to its best ever place at the contest last year.
Masters Facts:
Just the two single figure place for Ransome since they made their debut here in 1998. In 1998 they were given top spot by Geoffrey Brand but 20th and 17th by Eric Crees and William Relton, but until last year it was a tale of midfield places, although they did manage 8th place overall in 2001 when they gained a 4th place from one of the judges on the day. In 2002 they came 10th with an overall score of 32 points under Peter Parkes, but that did include two top ten places from the judges, but in 2003 they fell away somewhat to come 17th. Last year though they hit fine form to come home an excellent 5th off a very early draw.
Current Form:
Very good. Last year's Senior Cup winners followed this by the Butlins Mineworkers Championship in February but missed out on a trip to the Royal Albert Hall when they could only manage 6th at the Midlands Regional Championships.
Blackpool though saw a return to top form and a fine 7th place, and with plenty of quality around the stands and a very musical MD on the rostrum they will fancy their chances here to improve on last years excellent 5th place.

The Ransome Band has withdrawn from the contest
---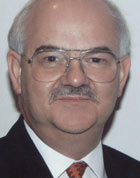 Redbridge
4BR Ranking: 50
Conductor: Melvin White
Principal Cornet: Ralph Brill
Principal Euphonium: Lisa James
Soprano: Graham Lewis
Solo Horn: Ruth Miller
Flugel: Alan Roberts
Solo Trombone: Suzanne Cordiner
Appearances: 12th time
Debut: 1990
Best Result: 8th in 1993 and 1994
Worst Result: 19th in 1997
Overall Record:
2004: 10th
2003: 13th (15th, 10th, 14th)
1999 – 2002: – DNC
1998: 18th (10th, 15th, 19th)
1997: 19th
1996: 11th
1995: 14th
1994: 8th
1993: 8th
1992: 12th
1991: 15th
1990: 15th
1989: DNC

Last Year: 10th from a number 17 draw
Conductors:
John Clark took the band here from 1990 to 1995 before G. Wilson took over the baton from 1996 to 1998. Melvin White became their third conductor here in 2003 and has directed ever since, bettering his results in the past two years.
Masters Facts:
Redbridge returned to the Masters after a four-year break between 1999 and 2002. They made their debut here in 1990 and had two best performances in 1993 and 1994 on 'English Heritage' and 'Montage' when they came 8th on both occasions. They dropped away a little after that and made their last outing in 1998 on 'Dances and Arias' when they came 18th, although Geoffrey Brand had them as high as 10th on the day. They returned in 2003 and under Melvin White on 'Chivalry' to come 13th with a high of 10th from Eric Crees, whilst last year they upped that again to claim their third ever top 10 place.
Current Form:
Very good on home patch, but a bit more suspect away from home. Redbridge won the London and Southern Counties Regional Championship for the fourth successive time in March, and there they showed that on their day they can really mix it with any band in the country.
Away from their region though and things can be a little less consistent, although they performed well at the Mineworkers Championship, North of the Watford Gap and the trip to Blackpool wasn't good and they could only come 16th. 10th last year here was a fine achievement, but they will be looking to top that this year.
---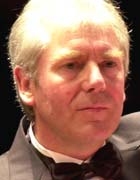 Reg Vardy
4BR Ranking: 12
Conductor: Ray Farr
Principal Cornet: Brian Tait
Principal Euphonium: Paul Robinson
Soprano: Tom Glendinning
Solo Horn: Andrew Hall
Flugel: Joanne Winspear
Solo Trombone: Chris Bentham
Appearances: 15th time
Debut: 1989
Best Result: 3rd in 2004
Worst Result: 20th 1995
Overall Record:
2004: 3rd
2003: 15th (20th, 15th, 9th)
2002: 13th (10th, 14th, 14th)
2001: 7th (8th, 9th, 6th)
2000: 16th (15th, 10th, 20th)
1999: 18th (17th, 20th, 17th)
1998: 8th (15th, 6th, 8th)
1996 & 1997: DNC
1995: 20th
1994: 13th
1993: 17th
1992: 18th
1991: 9th
1990: 12th
1989: 9th
Last Year: 3rd from the number 10 draw
Conductors:
R. Payne directed Ever Ready here in 1989, with Denzil Stephens taking over in 1990 and Stephen Tighe in 1991. Hugh Megarrell had a go in 1992 before Stan Lippeat was used in 1993 and Mark Bentham tried in 1994 and 1995. On their return in 1998 Stephen Roberts took the helm for two years before Bryan Hurdley directed their show in 2000. Bryan Grant tried with the band in 2001 and then Ray Farr took over in 2002. Thankfully he remains, otherwise they would have had more conductors than the number 23 bus to Gateshead.

Masters Facts:
Not the greatest record here for Ever Ready, although that buck was certainly stopped last year. Apart from that excellent return they have a best of 7th in 2001 on "Pageantry" when all three judges put them in the top ten, but they also have a few poor results as well – including last place in 1995. It has though been a bit hit or miss in their 14 attempts so far though.
Current Form:
Carrying on from 2004 it seems. A fine win at the North East Regional Championships once more confirmed that they are playing at an exceptional level, although they will have their work cut out to better the results they achieved in the last 12 months.
Plenty of excellent performers around the stand and Ray Farr having a great time on the rostrum they will be looking to better their excellent 3rd place here last year. Contenders for sure if they play to form.
---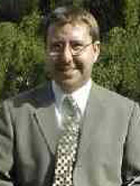 Rothwell Temperance
4BR Ranking: 26
Conductor: David Roberts
Principal Cornet: Tom Hutchinson
Principal Euphonium: Emma Farrow
Soprano: Paul Argyle
Solo Horn: Les McCormack
Flugel: John Ward
Solo Trombone: Andrew White
Appearances: 5th time
Debut: 2001
Best Result: 11th
Worst Result: 15th in 2004
Overall Record:
2004: 15th
2003: 12th (12th, 5th, 20th)
2002: 12th (17th, 12th, 7th)
2001: 11th (12th, 5th, 16th)
1989 – 2000: DNC
Last Year: 15th from a number 13 draw
Conductors:
David Roberts has directed every performance of the band since 2001.
Masters Facts:
It seems that the judges don't really know what to make of Rothwell at this contest so far since they made their debut in 2001. Their first outing saw them have a variety of placings from the three judges, Roy Newsome, James Scott and Geoff Whitham, with the senior judge James Scott placing them as high as 5th and Geoff Whitham placing them as low as 16th, whilst in 2002 they were as high as 7th from James Scott but as low as 17th from Eric Crees.
It continued in 2003 when Eric Crees had them as high as 5th, whilst John Berryman and David Read placed them 12th and 20th respectively. Since the amended system fell away last year the judges conferred and placed them 15th.
Current Form:
A little hard to tell, but you should never underestimate this hard working band (as 4BR has found out to its cost over the years). They came a very good 7th place at the Regional Championships in Bradford, which once more should their capabilities, but they tend not to do too many contests in between, so what form they bring is a bit of a mystery.

Lots of quality around the stand (including on top man and bumper up) and even though they haven't really set the world alight here over the past couple opf years, they haven't struggled either. You never know, so keep your ears peeled.
---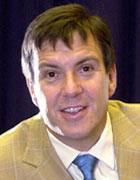 Scottish Co-op
4BR Ranking: 7
Conductor: Dr. Nicholas Childs
Principal Cornet: Jim Hayes
Principal Euphonium: Alison Bonnar
Soprano: Gordon Jenkins
Solo Horn: Lyndsay Smith
Flugel: Caroline Tennant
Solo Trombone: Paul Kiernan
Debut:
Current Form:
Something to prove perhaps? When Co-op are good, they are very good: The European in 2004, British Open, Scottish Open etc, but they do have the odd off day - London 2004 and this year's Scottish Championships when they failed to qualify for the Albert Hal.
Under Black Dyke's MD though they tend to perform very well, and with plenty of quality around the stands they should be one of the more fancied bands to do well here. If all goes to plan they could well be taking some silverware back over the border come Sunday night.
---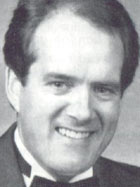 Sellers International
4BR Ranking: 9
Conductor: Phillip McCann
Principal Cornet: Elliot Darwin
Principal Euphonium: Mark Bousie
Soprano: Nigel Fielding
Solo Horn: Leah Williams
Flugel: Neil Hewson
Solo Trombone: Rebecca Lundberg
Appearances: 16th time
Debut: 1990
Best Result: 4th 1996 and 2002
Worst Result: 21st 1999
Overall Record:
2004: 11th
2003: 6th (11th, 1st, 10th)
2002: 4th (6th, 6th, 5th)
2001: 15th (14th, 11th, 14th)
2000: 7th (13th, 5th, 7th)
1999: 21st (19th, 19th, 19th)
1998: 11th (20th, 10th, 7th)
1997: 7th
1996: 4th
1995: 5th
1994: 12th
1993: 6th
1992: 6th
1991: 5th
1990: 9th
1989: DNC
Last Year: 11th from a number 2 draw
Conductors:
Philip McCann was at the helm for the first time from 1990 to 1995 before Alan Morrison directed on three occasions between 1996 and 1998. Peter Parkes had one bash in 1999 before Alan Exely had a double go in 2000 and 2001. Mr McCann returned in 2002 and now makes his 10th appearance with the band this year.
Masters Facts:
A long and very honourable record of achievement at the Masters over the years for the band that first took part in 1990 under current MD Philip McCann. Two 4th places are the best in 1996 under Alan Morrison and then in 2003 when the founding MD returned. Ten times they have come in the top ten with seven of those in the top six itself. They also have the joint record with Rhodian of gaining identical placings from all three judges when they were placed 19th by all three in 1999, only the second time it has ever happened under the now defunct adjudicating system. 11th last year meant that they have dropped off the pace in the last two years since that high of 2002.
Current Form:
Sellers are on a bit of a crest of a wave of late with a fine 2004 of achievement behind them and already some fine performances on the contest and concert platform in 2005.
They came 6th at the Yorkshire Regional Championships in Bradford, after giving a top class show that would possibly have won a qualification place in any other region, and with a whole hatful of classy soloists and a secure ensemble they will be fancied to do well here. A pretty good record over the years, they should more than be able to get into the top 10 and will hope to feature in the prize list if they play to form.
---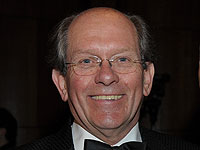 SWT Woodfalls
4BR Ranking: 45
Conductor: Frank Renton
Principal Cornet: Barbara Camps
Principal Euphonium: Graham Lawrence
Soprano: Mark Pye
Solo Horn: Trish Chislett
Flugel: Chantel Pye
Solo Trombone: Scott Stewart
Appearances: 9th time
Debut: 1997
Best Result: 4th in 2004
Worst Result: 21st in 2003
Overall Record:
2004: 4th
2003: 21st (18th, 18th, 17th)
2002: 15th (11th, 11th, 20th)
2001: 20th (19th, 21st, 17th)
2000: 18th (20th, 18th, 12th)
1999: 9th (12th, 10th, 6th)
1998: 15th (16th, 16th, 10th)
1997: 13th
1989 – 1996:DNC
Last Year: 4th from a number 7 draw
Conductors:
Melvin White in 1997 and 1998, Steve Sykes in 1999, Mike Fowles in 2000, Maj. Peter Parkes in 2001, David Hirst in 2002 and Rob Wiffin in 2003. Steve Bastable became the seventh man in 2004.
Masters Facts:
Also rans until the brilliant display of last year when they fully deserved their 4th place under Steve Bastable. The band hadn't really made any mark since their debut in 1998 with a best result of 9th place in 1999 on 'Tristan Encounters'. Since then they had had a couple of lowly outings with last place in 2003 and last but one in 2001. The best individual placing under the old amended judging system was 6th from James Scott in 1999, but that all changed in 2004.

Current Form:
OK only, and with a bit of a point to prove here this year it seems. 2004 was a fine year for the band, but 2005 didn't quite take off as they would have hoped after they came runners up at the Yeovil Entertainment contest.
As reigning champions in the West of England they were afflicted with the annual disease there of not being able to retain their title and they could only manage 6th place. They come here with Frank Renton at the helm and with high hopes of showing everyone that last years fully deserved 4th place was not a 'one off'. They have the personnel and MD, but can they really do it once more?
---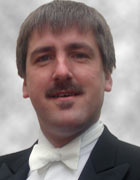 Travelsphere Holidays
4BR Ranking: 18
Conductor: David Stowell
Principal Cornet: Ian Porthouse
Principal Euphonium: Robert Woods
Soprano: Garry Fountain
Solo Horn: Simon Smith
Flugel: Clair Tomalin
Solo Trombone: Simon Kingsley
Appearances: 14th time
Debut: 1992
Best Result: 3rd in 2002
Worst Result: 18th 2001
Overall Record:
2004: 9th
2003: 7th (3rd, 14th, 8th)
2002: 3rd (3rd, 4th, 4th)
2001: 18th (18th, 17th, 19th)
2000: 4th (10th, 4th, 3rd)
1999: 4th (5th, 4th, 5th)
1998: 7th (5th, 9th, 13th)
1997: 14th
1996: 8th
1995: 4th
1994: 17th
1993: 7th
1992: 14th
1989 – 1991: DNC
Last Year: 9th from a number 4 draw
Conductors:
John Berryman took the band on their first six attempts here from 1992 to 1997 before Melvin White took over the helm for 1998 to 2000. Frank Renton had one effort in 2001 and Brian Grant was in charge in 2002. Major Peter Parkes was at the helm in 2003 and David Stowell directs for a second successive time this year.
Masters Facts:
A fine record over the years for the band that has competed under a variety of names since their debut in 1992. Then they were Rigid Containers, who then became GUS and then Travelsphere Holidays, but every incarnation has enjoyed themselves here. They came 4th in 1995 on 'Paganini Variations' under John Berryman and 4th again in both 1999 and 2000 on 'Tristan Encounters' and 'Contest Music'. They had a blip in 2001 but returned under Brian Grant in 2002 to come 3rd and gain three consistent placings from all three judges.
They just about repeated that again in 2003 when judge John Berryman had them as high as 3rd. Nine top ten places in twelve attempts although they fell away a little last year for the second year in a row.

Current Form:
Very unlucky. Travelsphere are another of the competitors here who have either walked under a contesting ladder or kicked an adjudicators black cat of late. They came 4th at the Regional Championships after giving a very good performance and then repeated that again in Blackpool, where they gave a cracking account of a very difficult set work only to find themselves out in the cold once more.
A very good record here though in the past few years (2001, not withstanding) and with some fine players dotted around the stand and a talented MD, they should fancy their chances – if they don't break a shaving mirror on contest morning that is.
---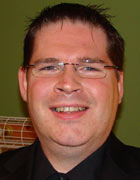 Tredegar
4BR Ranking: 11
Conductor: Michael Fowles
Principal Cornet: Darren Thomas
Principal Euphonium: Darren Morris
Soprano: Andrew Blewett
Solo Horn: Helen Davies
Flugel: Alex James
Solo Trombone: John Pippen
Debut:
Current Form:
Variable. Tredegar come to the contest on the back of a hard working win at Ebbw Vale, when they gave this set work an airing, and that will have come as a timely boost to their confidence which has taken a bit of a hit in recent months.
The Regional Championships saw them perform well but only manage 4th spot and miss out on their usual trip to London, but they have still got a lot of talent in the ranks and on the solo chairs, and the combination with Michael Fowles has shown real encouraging signs. Rebuilding in the right direction.