2006 Spring Festival - Qualifiers at the Open [1991-2005]
9-May-2006
4BR takes a look at how the qualifiers from the Grand Shield to the British Open have done since 1991.
---
Bands may take years to get to the most prestigious contest in the World, but the survival rate once they get there isn't too great.
---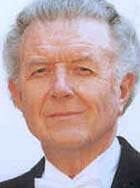 1991:
The 1991 winners were Whitburn, conducted by Peter Parkes who pipped Wallace Arnold Rothwell and Stocksbridge to the title, whilst all three gained a trip to the Free Trade Hall in Manchester.

Whitburn lasted just the one year after coming 20th on "Paganini Variations" and were relegated back to the Grand Shield (the 2 year safety period didn't come in until a few years later), whilst the same fate befell Wallace Arnold who came 18th. They since returned in 1995 and remain at the contest.

Stocksbridge however kept their end up for a six-year period that lasted from 1991 until 1996 when they disappeared from the face of the earth somewhat - they have since resurfaced and are competing at the Shield this year, whilst they also hold the somewhat unique record of winning the Grand Shield twice, although it was under the different name of Andrews Heat for Hire. That six-year period saw them come 7th, 11th, 7th, 8th, 15th and 10th.
---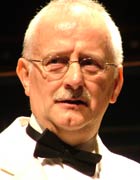 1992:
1992 saw Dodworth take the title under the baton of Graham O'Connor (a man with a bit of a knack in getting bands to the Open – he has won the title twice and got two other to qualify since 1992) whilst Besses o' th' Barn were second and Wingates under John Hudson third. All three got the invite to the Open.
Dodworth lasted four years to 1995 after coming 8th on their debut and following up with 18th, 19th and 20th to get relegated. Besses meanwhile lasted until 1999, a 8 year period that saw a results sequence of 12th, 19th, 20th, 9th, 13th, 16th, 17th and 21st. They dropped out for two years before making a return in 2002 under Lynda Nicholson.
Wingates lasted four years and after coming 17th, 6th, 17th and finally 21st in 1995, they dropped out only to win their place back the next year in 1996 under Nicholas Childs. Since that time they came 9th, didn't compete at the 1997 event and then came 15th and 23rd in 1999 to drop out again.
---
1993:
1993 saw victory go to William Davis Construction who beat Point of Ayr by three points under the direction of Keith Wilkinson and the Rhodian Band. This was the last time three bands got the invite to the contest.
William Davis came 17th on their debut and followed this with 13th, 22nd and finally 21st (under the name of Markfield Band as they lost their sponsorship) and they were relegated. Within the year they had ceased to exist.
Point of Ayr lasted just two years and after coming 20th and 21st they too were relegated never to return and although they continued to compete with success in other contests they too are now defunct as a contesting band.
The third band, Rhodian also lasted just the two years and came 22nd and 18th before being relegated. They continue to compete though and are still going strong.
---
1994:
1994 was the year of the Welsh with Cory taking the title under Graham O'Connor by two points from Tredegar. Both are still at the Open, with Cory taking the title in 2000 and 2002 and Tredegar coming runners up in 1996.

However, Cory struggled in their first year at the Open and came 22nd before following up with 12th, 19th, 7th, 13th, 6th, 1st, 3rd and 1st again in 2002, then 6th in 2003 and 2nd in 2004.

Tredegar meanwhile came 16th, 12th, 2nd, 6th, 7th, 7th, 8th, 13th and 8th in 2002, 9th in 2003 and a very poor 19th in 2004. Both remain at the contest 11 years after they first qualified though.
---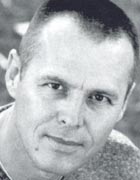 1995:
1995 was the year of YBS and David King to win through with Whitburn coming second under Philip McCann. YBS came 3rd on their debut, have won the title four times since (all in odd years) and remain one of the most succesful bands in recent British Open history.

Whitburn's second spell has seen them be comfortable competitors, with a results sequence that reads 12th, 17th, 13th, 20th, 11th, 17th, 5th and 10th in 2002, 2nd in 2003 and 13th in 2004.
---
1996:
1996 saw Wingates return to the Open under Nicholas Childs, but they lasted just four years as we said previously and now have a very hard task to return, as in 2005 they are now competing in the Senior Cup, whilst Polypipe Rossington who were second under Bryan Hurdley lasted just the one year after coming 18th in 1996.

They didn't compete at the delayed 1997 contest and never returned again. Their current whereabouts are not known.
---
1997:
1997 saw Rothwell (Leeds) and Douglas Blackledge take the top prize with NSK Ransome and Brian Grant claiming the other qualification spot. Rothwell came 14th, then 19th before joining forces with Yorkshire Imps to become known as DUT Yorkshire Imperial Rothwell, where they have come 15th in 1999, 19th in 2000, 14th in 2001 and 7th last year. They remain at the Open to this day.

Ransome lasted just four years after a very impressive 4th place on their debut and following an 11th, 20th and 21st in 2000 they too dropped back to the Grand Shield. They didn't compete at the Shield in 2001 as they were at the European Championships. They won the Senior Cup in 2004 to return to the Grand Shield for 2005.
---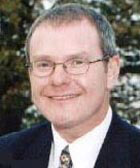 1998:
1998 was the year of the Flowers Band from the West country (the last from that area to play at the Open) who were led by Bryan Hurdley to victory at the first Grand Shield were points were not awarded.
They too lasted just the four years, coming 14th on their debut, followed by 19th, 18th and 21st in 2001 to drop out. They are yet to return.

BT who came second (under Graham O'Connor again!) lasted just the three years and after coming 9th on their debut, they fell to 16th and 23rd to drop out. They are still return.
---
1999:
1999 saw Carlton Main take the title with Rolls Royce (Coventry) take the other qualification spot. Carlton Main returned back to the Grand Shield after coming 14th, 9th and 17th and 19th in 2002 at the Open, but returned again in 2003 as Champions once more (see 2003), but Rolls Royce came 22nd on their debut and 16th in 2000 to drop back out of the top flight.

They came 16th in 2001 back in the Grand Shield and dropped to the Senior Cup.
---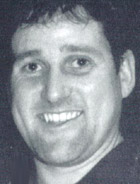 2000:
The Millennium Champions were Todmorden Old under Dennis Hadfield, but the band that had come so far are now no more and after coming 15th on their debut and 11th in 2001, they imploded and didn't make the following years contest and folded in unfortunate circumstances.

Glossop Old however still remain but after three years in which they came 14th and 20th and 18th, they were relegated back to the Grand Shield and are still trying to get back.
---
2001:
2001 saw victory 10 years after Whitburn, go to another Scottish band, when Allan Ramsey steered Kirkintilloch to victory over Ever Ready and Ray Farr. Both did well enough on their debuts in 2001 coming 16th and 12th, then 11th in 2003 and a superb 4th in 2004, and remain at the contest, whilst Ever Ready lost their name in 2004 but came 12th and 15th 8th both in 2003 and 2004 to remain at the contest in fine fettle.
---
2002:
The 2002 winners were Cwmaman Institute Silver (Tower Colliery) who surprised many to take the title back to South Wales, but then shocked nearly everyone by coming 5th at the Open itself. The following year though they came 17th and then in 2004 they came 16th and dropped out of the contest after a short stay. They could count themselves unlucky though as in the three years they drew number 1 once and number 2 twice!

Runners up were Besses (their third qualification since 1990) and they went on to come 13th at the Open in their first year and 12th in 2003, and dropped unluckily from the contest – they beat six bands in their last year.
---
2003:
Carlton Main who the Grand Shield again in 2003 to repeat the feat of 1999 and Scottish Co-op who were winners in 1988 joined them back at the Open.
Carlton Main came 18th in their debut year back and then came 18th again in 2004 to drop back to the Grand Shield after just two years back.

Scottish Co-op came 13th on their debut back in 2003 and then picked up a fine 3rd place in 2004 to remain at the contest.
---
2004:
The 2004 winners were Sellers International conducted by Philip McCann and on their return to the Open in their first year they came a very fine 5th place.

The runners up were Rothwell Temperance, who came 15th on their debut, whilst the third qualifier, Desford Colliery came a very well deserved 7th place.
---
2005:
Hepworth (Persimmon Homes) took the 2005 title and went on to come a very creditable 8th at Symphony Hall, whilst Ashton under Lyne who were runners up came 17th.


---
So how will this years winners and runners up fare come the British Open itself?
Given that since 1991, only two bands have actually gone on to the win the contest – YBS on four occasions and Cory twice, you may think things will be easy. However, it is important to note that both of these bands are or were heavily sponsored (although Cory only got theirs a few years after their promotion, and before that they did struggle somewhat, and YBS are now without sponsorship) and apart from them, only Tredegar who came runners up in 1996 and Whitburn in 2003 and Scottish Co-op in 2004 has a qualifying band come in the top three.

The bad news is that many just don't survive – Whitburn (first time around), Wallace Arnold, Stocksbridge, Dodworth, Besses (first time around), Wingates (twice), William Davis, Point of Ayr, Rhodian, Polypipe Rossington, Rothwell Leeds (although they amalgamated), Ransomes, Flowers, BT, Rolls Royce Coventry, Carlton Main (twice), Todmorden Old and Cwmaman. The even worse news is that some don't even exist anymore.
That's a very, very sobering thought as the bands get ready for their attempts at getting to the "promised land" of Birmingham and the Symphony Hall in September.

However, it will certainly not stop them from trying their hardest will it?