2005 Spring Festival - The adjudicators
5-May-2005
A very experienced line up of judges this year for the bands to try and impress. No news to which section they will go, but you may get some idea if you read on.
---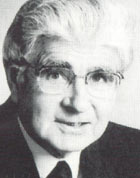 David Read

David Read was born in Wales and did his Military service with the Regimental Band of the Welsh Guards. His playing career came to fruition with the Askern Colliery Band, followed by a spell with Carlton Main Frickley Colliery. He later joined the Munn and Feltons Band (later named GUS) later becoming Principal Cornet. During his time with the band, GUS became National Champions on four occasions and World Champions once.
He was also assistant principal cornet for the Virtuosi Band of Great Britain and Kings of Brass and was three times Champion Cornet Player of Great Britain and once outright Solo Champion. He was also a member of the famous GUS quartet that with John Berryman, John Cobley and Trevor Groom who on a number of occasions were British Quartet Champions.
He has been an educationalist as Senior Instrumental Teacher for Cambridge Area Education Authority, and in 1983 was honoured by the Worshipful Company of Musicians and in 1996 by receiving the English Masters Dedicated Service Award.

He is a most highly respected judge, who's written comments are constructive and detailed and who has an acute ear for musical shape as well as technical clarity. More importantly he is seen as a "safe" adjudicator in the eyes of the bandsmen themselves, in that he invariably gets the vast majority of decisions concerning the prize-winners correct.

He has adjudicated at every major brass band event and is universally regarded as the most experienced and best brass band contest adjudicator in the movement. In 2004 and 2005 so far alone he has adjudicated at the Regional Championships, The Masters and the Pontins Championships.
---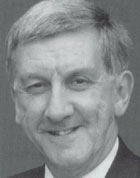 Malcolm Brownbill

Malcolm Brownbill has more than 40 years involvement as player, teacher, conductor and adjudicator within the band movement. His wide musical experience has involved brass and military bands plus orchestral and choral work.

Originally staring to play the cornet in the Salvation Army, he became solo cornetist with several bands, and has conducted brass bands with prolific success since 1974, winning many prizes at all levels.

He is a former Police Inspector and Musical Director of the Merseyside Police Band, completing over 20 years in a position that involved him organising and directing many highly prestigious engagements. At the same time Malcolm has been professional conductor of such bands as Wingates, Cory and Laporte Industries. He has also proved over the years to be a very successful instrumental teacher and many of the young people who benefited from his guidance are now playing with our finest bands.

His experience as an adjudicator is widely appreciated. Malcolm has officiated at numerous prestigious events throughout the UK, including Area contests and National Finals. A council member of the National Youth Brass Band of Great Britain and a member of the British Federation's approved Adjudicators Panel, he holds the position of Public Relations Officer for the Association of Brass Band Adjudicators
---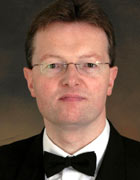 Chris Wormald
Chris Wormald became Director of Arts College at Smithills School and Bolton Sixth Form College in September 2003 and prior to that had been the Head of Music there since 1990. In December 2003 he also made his debut in the horn section of the Philharmonia Orchestra at the Barbican Hall in London.

As a teenager Chris was a member of the National Youth Brass Band of Great Britain under Harry Mortimer. On successfully achieving a degree as a French Horn player and completing his postgraduate teacher training at the University of Hull, Chris was appointed Head of Brass Instrumental Teaching for Bolton LEA from 1983 to 1990, the year he also joined the World famous James Shepherd Versatile Brass. He has been presented with the Mortimer Medal from the Worshipful Company of Musicians.

Chris is a member of the National Association of Brass Band Conductors and Association of Brass Band Adjudicators and in 2003 was elected onto the British Federation of Brass Bands Official List of Adjudicators for all major national contests. Chris is a regular adjudicator at the Rhyl Festival of Brass in North Wales and will once again preside over the Championship Section in 2004.

Chris was Classic FM Music Teacher of The Year in 2001 and remains a judge for the Classical 'Brit Awards' televised annually on ITV1 from the Royal Albert Hall in London. In 2002 was presented with both the Gerald Taylor Vocational Award and the Brian Hicks Memorial Award for his continued success and dedication to music education.

His brass band arrangements continue to be published by both Wright & Round and Studio Music (London) and having worked on the Associated Board Brass Instrumental Examination Syllabus over fifteen years ago, Chris recently completed work on the new 2004-2005 Trinity College Brass Instrumental Examination Syllabus. In January 2004 he was the principal guest speaker at the International Conference of Trinity College Music Examiners held in Hinckley, Leicestershire.
---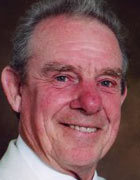 Derek Broadbent
Derek commenced playing the cornet at the age of 9 with the Thornton Cleveleys Silver Band. After a services career spanning almost nine years, during which time he studied at Kneller Hall, the Royal Military School of Music, he returned to civilian life as a professional arranger.He returned to the world of brass bands as a conductor in 1966 and in 1973 became Resident conductor of the internationally famous Brighouse and Rastrick Band.In his ten years with Brighouse, Derek enjoyed enormous success and in 1980 conduction them to a premier place in the National Championships. He was also responsible for their chart topping success of "The Floral Dance".

In 1984 he moved to the equally famous Black Dyke Mills Band and played an integral part in their 1985 "Grand Slam", a year which saw them take every major title in brass band contesting. Since 1990 Derek has worked as a freelance conductor, composer, arranger and adjudicator not only in the United Kingdom but all over the world. He was also Associate Professional Conductor with the Williams Fairey Band who also won every major title in the years 1993/1994.

His association with the Manx Youth Band commenced in 1984 and has been relatively unbroken ever since. He conducted the band on their successful tour of New Zealand's North Island in 1990 as Ian Clague was unavailable owing to the illness of his father. Apart from composing the Youth Band's signature March, Derek has also produced two major works commissioned by the Douglas Corporation "Music for a Centenary" for the 1996 Centenary of the Corporation and "Millennium Fanfare and Variations" premiered in 1999, both these works being for Band and Choir.

Derek now spends much of his time training bands all over the globe. Much of his time is devoted to the youth of the brass band movement.He is also the Music Editor for Wright and Round Ltd. and in 1988 was awarded the prestigious Isle's Medal from the Worshipful Company of Musicians for his services to brass music and youth education.
---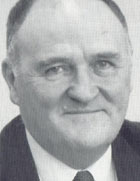 William Relton

William Relton is a member of the Council of the Royal Albert Hall and is included on the Panel of Assessors for the Arts Council of England "Arts for Everyone" Lottery Fund.

His lifetime involvement in music started at the age of fourteen when he joined the Brighouse and Rastrick band, being appointed solo cornet at the age of seventeen. After National Service, he took up the post of Sub Principal Trumpet and Principal Cornet of the Birmingham Symphony Orchestra and left the CBSO after three years to take up one of the first £1,000 bursaries at the Royal College of Music.

During his studies at the college, William Relton played with all the major London orchestras and for one season was at the Royal Opera House, Covent Garden. He joined the Orchestra of Sadlers Wells Opera (now ENO) where he was Principal Trumpet.

In 1957 he joined the BBC, first as a player in the BBC Concert Orchestra, being later appointed music producer. In 1970 he became Orchestra Manager of the BBC Symphony Orchestra and was promoted to General Manager in 1975. He has worked with all the great conductors of our day, from Ashkenazy, Bernstein and Boulex to Zender and Zinman, and was successful in appointing both Gennadi Rozhdesvensky and Sir John Pritchard to the post of Chief Conductor of the BBC Symphony Orchestra. He was responsible for all the Orchestra's activities including tours of Australia, China, Jpan and most European countries.

He left the BBC to take up the post of General Manager of the Eastern Orchestral Board, where he was responsible for the financing of some 250 concerts per year given by professional symphony and chamber orchestras.

Recently he has devoted more time to conducting and adjudication, and is on the Management Committee of the Donatella Flick Conductors Competition.

William Relton has been a familiar face in the "box" at the since he made his "debut" in 1977 with Havelock Nelson and Buxton Orr. Since then he has appeared on another 15 occasions, including 9 years in a row from 1986 – 1994 and a further four consecutive years from 1997 – 2000. He has also adjudicated at the Open, Masters and European Championships as well as contests at all levels throughout Europe and the World.
---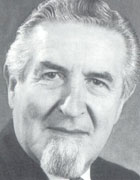 Brian C. Buckley

Brian holds regular appointments at major brass and wind band festivals throughout the United Kingdom, including the National and Pontins Championship Contests; these are an integral part of his busy schedule.
Holding Conducting, Performing and Teacher Diplomas, Brian is a busy, widely travelled and experienced adjudicator and examiner. He is at present, the only member of the Association that has just been elected an Executive member of the Council of the Association of Brass Band Adjudicators (ABBA) and who lives in Wales. He is also the Chairman of the N.A.B.B.C. (Wales Area).
For the past fifteen years, Brian has enjoyed the challenges of freelance conducting – a situation that has been strongly by his demanding and continuing role as a leading Consultant in Water Sciences and Risk Management.
Since taking up the baton I 1968, Brian has focused his attention on bands mainly within Wales and the West Country and has been extremely successful. Promotion form the lower sections through to the Championship Section status in successive years, collecting National honours en route has become the norm.
From his early teens, Brian established a sound reputation as a cornet and trumpet soloist of quality having occupied the Principal Cornet chair with one of Wales' leading bands – Tredegar – for almost 25 years. One of the early products of the Youth Music policy in Wales much of his time is taken up with steering and acting as mentor to aspiring young musicians, to stimulate and benchmark their progress both musically and technically.