2005 Spring Festival - Senior Trophy - Band by band analysis
5-May-2005
20 bands will be battling it out in the Spanish Hall playing Gregson's Connotation trying to gain promotion to the Senior Cup.
---
Spanish Hall: 10.30am
Test Piece: Connotations - Edward Gregson
Adjudicators: Not known at present
---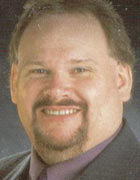 Aldbourne
Conductor: Steve Sykes

4BR Ranking: Outside top 200
Principal Cornet: Chris Lewis
Soprano Cornet: Jim Bell
Flugel: Claudia Tomkins
Solo Horn: Clare Smith
Solo Euphonium: Steven Didcott
Solo Trombone: Simon Ridge

Blackpool Form:
2004: 11th (N. Seaman)
2003: 17th Senior Cup (rel) (I. Holmes)
2002: 6th Senior Trophy (prom) (I. Holmes)
Form Guide:
The band makes the long journey north in good heart having qualified for the National finals at Harrogate courtesy of a fine performance of 'Comedy Overture' at Torquay which gave them top spot under the baton of Melvin White.

Steve Sykes directs this challenge and they will be looking to improve on last years 11th place. He is a man who will ensure they are wll prepared, and will know this piece inside out through his experience as a player. Confidence should be high, but can they mould that into a promotion winning performance?
---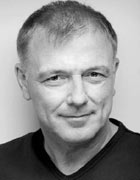 Alliance Brass
Conductor: John Clark

4BR Ranking: 70

Principal Cornet: Ryan Matthews
Soprano Cornet: Bill Cooper
Flugel: Ed Pascall
Solo Horn: Ben Benson
Solo Euphonium: Becky Smith
Solo Trombone: Robb Tooley

Blackpool Form:
Debut this year

Form Guide:
A band that are becoming more and more consistent in the contesting arena. Appearances at the National finals though have seen them drawn number one for two years running now, so they will not want their representative picking out Kellys eye here.

A band that draws on a number of very high quality players, they will be looking to mix it for the promotion places at Blackpool. They won the Brass at the Guild in February and can consider themselves a touch unlucky too have missed out on another trip to RAH, having finished 3rd this year at the London Regional Championships.
---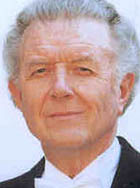 BHK (UK) Horden
Conductor: Major Peter Parkes

4BR Ranking: 56

Principal Cornet: Tina Mortimer
Soprano Cornet: John Abbott
Flugel: Fiona Wallace
Solo Horn: Paul Vickers
Solo Euphonium: Andrew Marsh
Solo Trombone: Chris Gomersall

Blackpool Form:
2004: 14th (B. Grant)

Form Guide:
After a fantastic 2003 and a decent 2004, 2005 has seen the band qualify for London in October thanks to a cracking performance at the North of England Regional Championships where they came 3rd.

Major Peter Parkes directed them on that occasion and he returns here to see what magic he can weave on a score that he won on with Black Dyke back in 1977 at the Albert Hall. He is on fire at the moment with the baton, so don't be surprised if the duo make a real mark here.
---
Camborne Town
Conductor: Captain Pete Curtis

4BR Ranking: 39

Principal Cornet: Chris Leonard
Soprano Cornet: Jeremy Squibb
Flugel: Andrew Mitchell
Solo Horn: Mark Letcher
Solo Euphonium: Robert Jose
Solo Trombone: Nick Abbott

Blackpool Form:


Form Guide:
Cambourne will make one of the longest journeys of all the competing bands in Blackpool looking to see what the Senior Trophy can serve up for them as results in 2005 have not been quite what they wanted.
6th place at Yeovil, and then a disappointing 5th place at Torquay when they didn't catch the adjudicators ear.

Captain Pete Curtis will lead the challenge here. Studying Conducting on the MA Programme at Salford University, Pete is due to take up the role of Director of Music for the Band of Her Majesty's Royal Marine Commandos this month. On their day they are a top class outfit who will fancy their chances of getting a promotion place at the very least, but they would have expected that in Torquay, so nothing will be taken for granted.
---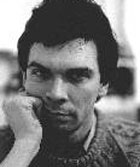 Harrogate
Conductor: David Lancaster

4BR Ranking: 91

Principal Cornet: Robert Illsley
Soprano Cornet: Helen Garrett
Flugel: Elizabeth Rochester
Solo Horn: Ange Henigham
Solo Euphonium: Adrian Lowes
Solo Trombone: Daniel Dickinson

Blackpool Form:
Debut this year

Form Guide:
A band aiming to make an impact on their debut here under the baton of David Lancaster.

The past twelve months has seen a mix bag of results from a winners spot at the Buxton contest to 5th place at Regionals in the North East and 9th place at the Yeovil Entertainment Contest. They do have a solid look about the band, and the talented MD should enjoy trying to make the most out of the Connotations score. If they click they should fancy their chances, but they are up against some strong competitors.
---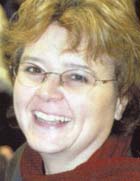 Haydock
Conductor: Lynda Nicholson

4BR Ranking: 60

Principal Cornet: Paul Duffy
Soprano Cornet: Chris Ratchford
Flugel: Alison Tinsley
Solo Horn: Lyndon Harris
Solo Euphonium: Helen Geoghan
Solo Trombone: Richard Taylor

Blackpool Form:
2004: 17th (Senior Cup) (rel) (L. Nicholson)
2003: 4th Senior Trophy (prom) (I. Brownbill)
2003: 11th (I. Brownbill)

Form Guide:
A mixed bag of results have been on the agenda for Haydock over the past year. 17th place here last year sees them drop down a section and they didn't have the best of times at Pontins either. They claimed the first prize at the Wilkinsons contest in November last year but really struggled in Blackpool in March on 'Rienzi' when they finished 11th.

Which form they'll produce on the day this weekend though remains to be seen, but Lynda Nicholson will certainly have them well prepared and if they can put a bit of consistency together they could feature.


---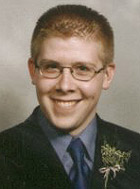 Kingdom Brass
Conductor: Alan Duguid

4BR Ranking: 30

Principal Cornet: Lee Bathgate
Soprano Cornet: Martin Edwards
Flugel: Laura McConnell
Solo Horn: Stuart McKenzie
Solo Euphonium: Brian Paterson
Solo Trombone: Bill Giles

Blackpool Form:
2004: DNC
2003: 13th (A. Hutchinson)
2002: 15th (S. Kerwin)
2001: 13th (I. Davey)

Didn't compete at the contests before 2001.

Form Guide:
The Scots make the trip south to Blackpool hoping to do well this year after Ray Farr directed them to 5th place off an early draw in Scotland at the Regionals in March. The Scottish Open saw them come 7th again from an early draw.

Alan Duguid takes the band with fingers crossed that they don't get an early draw for once, but he has shown that when it comes to winning in recent weeks he is on a real hot streak. If they click they could well feature, but they are up against some strong bands here and a top six place may be the best they can hope for.
---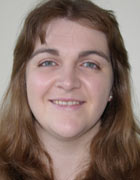 Kidlington Concert
Conductor: Catherine Underwood

4BR Ranking: 171

Principal Cornet: Nigel Membury
Soprano Cornet: Alex Lakeland
Flugel: Dick Cox
Solo Horn: Jeff Raymont
Solo Euphonium: Grant Charleston
Solo Trombone: Rob Marsh

Blackpool Form:
2004: 7th (C. Underwood)
Form Guide:
Oxfordshire's premier band go to Blackpool looking for a result at least on a par with last year. Sadly 2005 has seen not the best results at Yeovil where they came 8th and Stevenage where they finished 9th out of eleven bands.

Catherine Underwood is a talented MD and uses her resources well, but if they can claim another top ten finish against this string field they will have done well indeed. Anything higher and a possible promotion place and it could be real celebration time.
---
Longridge
Conductor: Stephen Booth

4BR Ranking: 96

Principal Cornet: Chris Blaylock
Soprano Cornet: Mathew Balson
Solo Horn: Kevan Henderson
Solo Euphonium: Martin Bridges
Solo Trombone: Rebecca Stead
Flugel: Carol Blaylock

Blackpool Form:
2004: 6th (S. Booth)
2003: 11th (B. Baker)

Form Guide:
Longridge come back to Blackpool after finishing 8th at the North West Regionals in March. February's Brass at the Guild saw them finish in 7th place, so they are showing good solid form just at the right time for this contest.

Last year they finished 6th here and under Stephen Booth so they have shown that they can more than make a mark, and have been heading in the right direction since making their debut here in 2003 and coming 11th.
---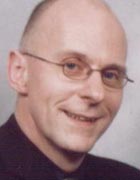 Mossley
Conductor: Martyn Evans

4BR Ranking: 132

Principal Cornet: Nicky Longden
Soprano Cornet: Trevor Hamilton
Solo Horn: Ian Wilkinson
Solo Euphonium: Neil Riley
Solo Trombone: Gavin Sever
Flugel: Helen Stonehouse

Blackpool Form:
2004: 12th (M. Evans)
2003: 18th (M. Evans)
2002: 18th Senior Cup (rel) (J. Davies)

Form Guide:
Mossley will be looking for better times this time around at Blackpool after struggling on 'Rienzi' in March at the Regional Championships when they finished bottom of the pile in coming 12th. The Tameside Open didn't seem them fare too much better either in April, but Martyn Evans outfit are a better band than recent results have shown.
A change of luck here is definitely the order of the day and a top ten place may be their realistic ambition.
---
Pemberton Old Wigan
Conductor: Mark Peacock

4BR Ranking: 61

Principal Cornet: Joanne Johnson
Soprano Cornet: Eddie Hill
Flugel: Carina Halliwell
Solo Horn: Peter Lyons
Solo Euphonium: Jamie Ogden
Solo Trombone: Stephen Breen

Blackpool Form:
2004: 9th (M. Peacock)
2003: 19th Senior Cup (rel) (G. Cutt)
2002: Winners Senior Trophy (prom) (A. Lawton)
Form Guide:
The 2004 National Champions of the First Section have had quite a year under Mark Peacock. Promoted into the Championship Section they put on a fine display in March at the Regional Championships ,finishing 7th against a very high class field in the Noth West.

They will again be full of confidence when walking onto the contest platform here, and they will be looking to improve on the 9th place they managed last time around.
---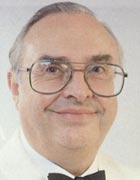 Ratby Co-operative
Conductor: Dr Roy Newsome

4BR Ranking: 128

Principal Cornet: Shiela Coates
Soprano Cornet: Mark Tarry
Flugel: Kat Adams
Solo Horn: Matthew Taylor
Solo Euphonium: Geoff Newman
Solo Trombone: Rebecca Plant

Blackpool Form:
2004: 18th (Senior Cup) (rel) (D.Maplestone)
2003: 18th (K. J. Steward)
2002: 8th (K. J. Steward)
2001: 15th (K. J. Steward)
2000: 15th Grand Shield (rel) (K. J. Steward)
1999: 6th Grand Shield (K. J. Steward)

Form Guide:
Ratby come to the Senior Cup after gaining 9th place at the Midlands Regional Championships in March where they were conducted by Michael Fowles in a performance that deserved a higher placing.

Michael Fowles conducts BT this weekend at the Grand Shield, so the band have engaged the services of one of banding most familiar personalities, Dr Roy Newsome to direct the challenge here. There is nothing quite like experience is there, and Dr Roy has it by the bucket full, although he didn't conduct this piece when it was used at the Nationals in 1977.
---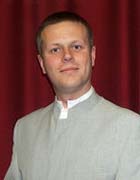 Riddings
Conductor: John Davis

4BR Ranking: 152

Principal Cornet: Kevin Mantle
Soprano Cornet: Richard Mason
Flugel: Pam Davies
Solo Horn: Barbara Ostle
Solo Euphonium: Brian Hanson
Solo Trombone: Clare Bond

Blackpool Form:
2004: 8th (J. Davis)
2003: 8th (J. Davis)
2002: 14th (J. Davis)

Form Guide:
Riddings will be looking to reproduce the form they did here last year when they came 8th here under the baton of John Davis. The Midlands Regional contest though was a disaster for them when they came last of a 12 band field, and they will be looking to put that behind them here.

A pretty decent record here and with a solid personnel and a hard working and talented MD at the helm they could well spring a surpirse or two and pop into one of the promotion places if things go their way.


---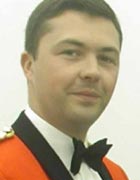 Soham Comrades
Conductor: Chris King

4BR Ranking: 159

Principal Cornet: John Hammond
Soprano Cornet: Bryan Herman
Flugel: Richard Franklin
Solo Horn: Phil Wainwright
Solo Euphonium: Sophie Rhodes
Solo Trombone: Neil George

Blackpool Form:
2004: 10th (P. Filby)
2003: 12th (P. Filby)
2002: 9th (P. Filby)

Form Guide:
The band will be aiming to make their mark in this contest under the direction of Chris King this year. They came 7th at the areas in March from a number one draw, but the London & SC Counties Regional outfit have some experienced and talented musicians around the stand.

Sophie Rhodes, a finalist in the BBC Radio 2 Young Brass Soloist of the Year and a member of the NYBBGB will lead the lower bass end here and should relish the challenge of the euphonium cadenza, and with a decent record over the past three years here they could well be in line for a step up and a possible promotion place.
---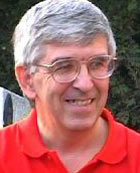 Thomas Coaches Mid Rhondda
Conductor: Alan Gibbs

4BR Ranking: 71

Principal Cornet: Darren Williams
Soprano Cornet: Carol Flannary-Davies
Flugel: Elaine Williams
Solo Horn: Karen Fletcher
Solo Euphonium: Kevin Gibbs
Solo Trombone: Iwan Rhys Williams

Blackpool Form:
2004: 5th (A. Gibbs)
2003: 16th (A. Gibbs)
2002: 16th Senior Cup (rel) (A. Gibbs)
2001: 7th (A. Gibbs)
2000: DNC
1999: 15th Grand Shield (rel) (A. Gibbs)

Form Guide:
The Welsh band will want to repeat last years form here when they came 5th here, and on their day they can expect to do very well on a piece that should suit their talents.

Alan Gibbs is a fine band trainer and there is enough quality around the stands to make a mark. 9th at the Welsh Regional Championships was a disappointment, as they tried too hard to impress with volume rather than the fine balanced sound they usually produce. If they play to form though they could well fancy their chances.
---
Thoresby Colliery
Conductor: Martin Heartfield

4BR Ranking: 77

Principal Cornet: Neil Day
Solo Euphonium: Simon Willis
Solo Horn: Jackie Greenstead
Soprano: Simon Oates
Flugel: Matthew Challender
Solo Trombone: Malcolm Portman

Blackpool Form:
2004: 19th Senior Cup (rel) (J. Hudson)
2003: 20th Grand Shield (rel) (J. Hudson)
2002: 4th Senior Cup (prom) (S. Lippeatt)
2001: 14th Senior Cup (S. Lippeatt)
2000: DNC
1999: DNC
1998: DNC
1997: 21st Grand Shield (rel) (S. Lippeatt)
1996: DNC
1995: 19th Grand Shield (S. Lippeatt)
1994: DNC
1993: 17th Grand Shield (S. Lippeatt)

Form Guide:
Thoresby Colliery are a band more than capable of making an impression on any contest they compete in, but will be looking for better form than the 7th place they managed to pick up at the Midlands Regional Championships in March.

They took top prize at the Manchester District Open at Uppermill last November and put in a decent showing at Skegness at the Mineworkers where they came 9th overall. Martin Heartfield takes over the helm this year and they will certainly be looking to reverse the recent form here where they have sufferred two relegations in the past two years. Time for the fight back to start here, and with the resources they have around the stand they should more than hold their own.


---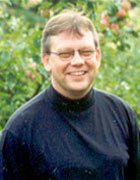 Tongwynlais Temperance
Conductor: Gareth Pritchard

4BR Ranking: 36

Principal Cornet: Duncan Broadley
Flugel: Eve Nixon
Solo Horn: Byron Tucker
Solo Euphonium: Martyn Patterson
Solo Trombone: Robin Hacket

Blackpool Form:
2004: 13th (B. James)

Form Guide:
Gareth Pritchard leads the Tongwynlais challenge here as regular MD continues to make excellent progress following his health scare.

The band will be looking to put on a decent show here this weekend and do like it by the sea as they came 3rd at Porthcawl and 2nd place at Pontins last October. Lots of quality around the stands, but they did disappoint a little in Swansea at the Welsh Championships where they came in 6th, although Gareth Pritchard was called in at the last moment. Gareth knows how to win here though and this could well be a combination that could prove to be the dark horse. Well worth listening out for.
---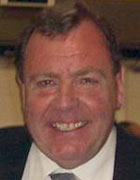 Welwyn Garden City
Conductor: David Jones

4BR Ranking: 136

Principal Cornet: Tom Eveson
Soprano: Vicky Copeland
Flugel: Anne Cowdell
Solo Horn: Elise Meers
Solo Euphonium: John Gafney
Solo Trombone: Ben Douglas

Blackpool Form:
Debut this year

Form Guide:
Welwyn Garden City will make the trip to Blackpool on the back of a solid performance at the London Regional Championships where they came 5th under the direction of David Jones.
They will be looking to do well here on their debut, and a solid performance should be on the cards, although a top 10 place may be an ambition.
---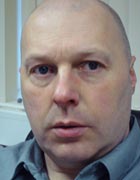 Wrexham Brass
Conductor: Wayne Ruston

4BR Ranking: 98

Principal Cornet: Graham Taylor
Soprano: Rachel Morris
Flugel: Chris Brown
Solo Horn: Alison Edwards
Solo Euphonium: Chris Aubrey
Solo Trombone: Aled Davies

Blackpool Form:

Form Guide:
Wrexham will make the journey from the North Wales to Lancashire in good heart following qualification for the Lower Section National Finals in the First Section in March in Wales.

Wayne Ryston has a fine band who are extremely capable as they showed at Pontins when they took that title there last October, and but for the number one draw at the National Finals in Harrogate would surely have faired better than the 13th they came. A band not to be discounted despite their first outing here and one that could well feature highly.
---
Yeovil
Conductor: Dave Hayward

4BR Ranking: 85

Principal Cornet: Tony Osborne
Soprano: Mark Gundry
Flugel: Debbie Ollis
Solo Horn: Anne Hawkes
Solo Euphonium: Paul Slater
Solo Trombone: Mike Winter

Blackpool Form:

Form Guide:
Yeovil will make the journey from Somerset looking for a repeat of some of their recent contesting form.

A first place under David Hayward at the SWBBA and a 2nd place at the WBBA in 2004 were just two examples of how well they have doe of late, although they couldn't put in their usual excellent form at the Regional Championships in Torquay where they didn't catch the ear of the adjudicator and came10th under the baton of Ian McElligott. He's off with Fishburn this time at the Grand Shield, but in Dave Hayward they have a more able deputy who should bring a lively performance to the stage with the band.