2005 European Championships - The Adjudicators
24-Apr-2005
4BR looks at the CVs of the six men charged with picking the 2005 Champion Band of Europe.
---
Adjudicators for the set test piece: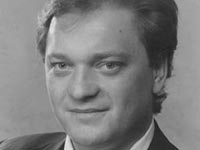 Roman Brogli-Sacher

Roman Brogli-Sacher lives in Germany.The young conductor from Switzerland started life as a musician playing trombone. However, he soon changed direction and studied at Zurich, Bern, Luzern and Vienna where he was taught by Prof. J. Kalmar, E. Körner, Moshe Atzmon and Ferenc Nagy.
He made his debut as a conductor and assistant of General Music Director (GMD) at "Stadttheater St. Gallen" and in 1997 he became First Conductor at Opera Halle, and since 1999 he has been Vice GMD at Opera Halle.
Roman Brogli-Sacher is a busy conductor in foreign countries (Italy, Brazil as well as Switzerland). Meanwhile he has worked with such famous orchestras such as the Berlin Symphony Orchestra. He is currently concentrating on Italian opera and contemporary music. Regarding his future-plans Roman Brogli-Sacher tends to the great German Opera, such as Wagner or Strauss
---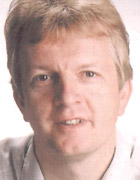 Jan Van der Roost

Jan Van der Roost was born in the town of Duffel in Belgium in 1956 and was introduced at a very early age to the prominent names and performers of both brass and wind through his family, who were associated with high quality amateur music making. Thus he was encouraged to write and compose form an early age.

He became a student at the Lemmens Institute where he received a varied high-class musical education that led to the award of a triple Music Education Laurete Diploma for trombone, music history and music education.. In 1979 he continued his studies at the Royal Conservatoire of Ghent and Antwerp where he received a further Diploma in composition.

He is currently teaching and lecturing at Lemmens Institute and conducts the colleges Wind Ensemble and Wind Band. In 1999 he became Guest Professor at the Shobi Institute of Music in Tokyo.

He is in demand not only as a composer but also as an adjudicator and conductor and his highly versatile skills as a composer have brought international recognition through performances of his works both on radio, television as well as through live recitals and CD recordings. He has composed extensively for brass, wind, choir, piano, guitar, string orchestra, solo instruments and symphony orchestra.

Many of his current works include the three part trilogy, "Stonehenge", "Arsenal" and "Albion" as well as "Flashlight", "Canterbury Choral", "Tocatta Festiva", "Slavia", "Limelight Fanfare", "Prima Luce" and "Minerva".
He has adjudicated at the National Finals of Great Britain in 2002 and at the European Brass Band Championships in 2003.


---
Dirk Lautenbach
Dirk Lautenbach received his first music lessons from the brass band pioneer Sierd de Boer and studied trombone with Hotze Nijdam at the Leeuwarden Academy of Music.
In 1975 he won a prize of recognition from the city of Leeuwarden and went on to study with Kees Blokker, the former principal trombonist with the Concertgebouw Orchestra of Amsterdam.
Dirk joined the Frysk Orkest in 1974 and after the merger of the two northern orchestras in 1989 continued with the Noord Nederlands Orkest (North Netherlands Symphony Orchestra) based in Groningen.
He is actively involved with the training and development of young musicians and is conductor of both the Friesian Youth Brass Band and the 'Bazuin' Wind Band based in his home town of Berlikum.
He is a regular guest conductor with the Orchestra of the Lithuanian Armed Forces and frequently sits on adjudication panels within the Netherlands.
He adjudicated at the 2000 European Brass Band Championships.


---
Adjudicators for the own choice selections: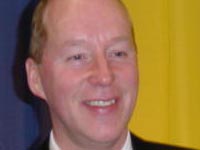 Luuk Tuinstra

Luuk Tuinstra was born in Groningen in 1949 and is a descendant of a musical family. His father was a flautist of the Noordelijk Filharmonisch Orkest and was conductor of several wind orchestras.

His mother sang frequently and was a member of the Groningse Bachvereniging. His brother Stef is a celebrated organ-player and adviser in organ restorations in the northern and eastern parts of The Netherlands.

Luuk studied trombone and tenor tuba and he graduated as a solo player and a conductor.
After several years of teaching he became trombonist in Hilversum in 1974 and for a period of ten years Luuk played in the Promenade Orkest. This orchestra and the Omroeporkest merged and became the Radio Symphonie Orkest in which Luuk has played as a trombonist since 1988.

In addition to him being a professional musician, Luuk also works as a conductor of several wind orchestras in Groningen and Friesland.

For many years Luuk has been consultant for the Repertoire Informatie Centrum in Utrecht. As a member of the repertory committee he is involved in the make-up of a repertory for wind orchestras. Besides he is member of the jury at many contests.

Since 1993 he has been conductor of the Brass Band Breukelen.
---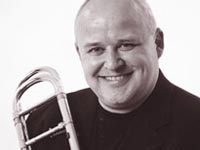 Per Kristian Svensen
Per Kristian Svensen was born in Stavanger, Norway and started his brass career in local wind bands at the age of 11.
His musical education consisted of three years of studies at the Conservatoire in Stavanger, three years at the Music Academy in Gothenburg, Sweden, with Ingemar Roos as trombone teacher, and one year at NCOS orchestra school in London with trombone studies under Dennis Wick, Dudley Bright and Eric Crees.
After finishing his studies, he moved back to Norway and started as a freelance performer and brass teacher in the Stavanger region. In 1990, he started as a principal trombonist in the Helsinborg Orchestra in Sweden, and since 1995, he has held the same position in the Malmo Symphony Orchestra.
He has also had shorter periods of studies with Michael Bequet in Paris, Jay Friedman and Michael Mulcahy in Chicago, and Joe Alessi in New York. Per is the principal trombone teacher at the Malmo Music Academy and a frequent trombone soloist for professional ensembles in Scandinavia, touring regularly with different chamber music groups.
He is the leader of the Scandinavian Trombone Trio, which often gives chamber music concerts all over Scandinavia, whilst he often acts as a soloist, teacher or guest conductor for amateur music groups (brass and wind bands) or as a visiting professor for different music academies in Scandinavia.
---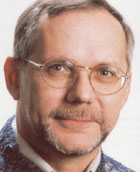 Philip Sparke

Philip Sparke was born in London and studied composition, trumpet and piano at the Royal College of Music, where he gained an ARCM.

It was at the College that his interest in bands arose. He played in the College wind orchestra and also formed a brass band among the students, writing several works for both ensembles.

At that time, his first published works appeared - Concert Prelude (brass band) and Gaudium (wind band). A growing interest in his music led to several commissions, his first major one being for the Centennial Brass Band Championships in New Zealand – The Land of the Long White Cloud.

Further commissions followed from individual bands, various band associations and the BBC, for whom he three times won the EBU New Music for Band Competition (with Slipstream, Skyrider and Orient Express). He has written for brass band championships in New Zealand, Switzerland, Holland, Australia and the UK, twice for the National Finals at the Albert Hall, and his test pieces are constantly in use wherever brass bands can be found.

A close association with banding in Japan led to a commission (Celebration) from and eventual recording of his music with the Tokyo Kosei Wind Orchestra. This opened the door worldwide to his wind band music and led to several commissions, particularly from the United States. In 1996 the US Air Force Band commissioned and recorded Dance Movements, which won the prestigious Sudler Prize in 1997.

His conducting and adjudicating activities have taken him to most European countries, Scandinavia, Australia, New Zealand, Japan and the USA. He runs his own publishing company, Anglo Music Press, which he formed in May 2000. In September 2000 he was awarded the Iles Medal of the Worshipful Company of Musicians for his services to brass bands.