2005 Regionals: West of England - Preview: Championship Section
9-Mar-2005
It really could be anyone's pick here in the Championship Section as a whole host of potential winners line up to battle it out on Rienzi and gain the favour of Roy Roe.
---
Date: Sunday 13th March
Adjudicator: Roy Roe
Test Piece: Overture to Rienzi - Wagner
Commences: 15.00
Draw: 12.00
No photo? Please send a JPEG to: stating the conductors name, your band, your region and section.
---
Bodmin Town
Conductor: Kevin Mackenzie
4BR Ranking: 78
Last Nine Years:
2004: 11th (J. Berryman)
2003: 6th (R. Gray)
2002: 7th (R. Gray)
2001: 6th (S. Sykes)
2000: 2nd
1999: Winners
1998: 3rd
1997: 2nd
1996: N/K

The 1999 winners have fallen off the pace here in recent years and last year in particular was a poor return for a band that not so long ago was challenging strongly at the National Finals itself. Still rebuilding, they showed glimpses of good form recently, but we feel they may be more than delighted if Kevin can somehow get them in and around the top six and stave off any possible relegation threat.
---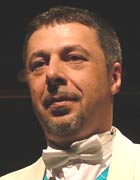 Bournemouth Concert Brass
Conductor: Nigel Taken
4BR Ranking: 129
Last Nine Years:
2004: Winners First Section (N. Taken) (prom)
2003: 3rd (N. Taken)
2002: 5th Championship (rel) (N. Taken)
2001: 10th Championship (L. Adams)
2000: 7th Championship
1999: 4th Championship
1998: 6th Championship
1997: 3rd Championship
1996: N/K

Bournemouth was excellent here last year under Nigel Taken and won the First Section in some considerable style to take them to Harrogate and return them once more to the Championship Section where they last performed in 2002. That Harrogate trip saw them come a disappointing 9th, but they have shown some iproved form of late against this standard of bands. If they click, they have the combination of players and MD to make a considerable mark here.
---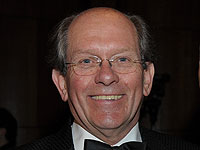 Camborne Town
Conductor: Frank Renton
4BR Ranking: 36
Last Nine Years:
2004: 2nd (F. Renton)
2003: Winners (F. Renton)
2002: 2nd (F. Renton)
2001: Winners (F. Renton)
2000: 6th
1999: 3rd
1998: 2nd
1997: 4th
1996: N/K

What a very fine record Camborne have here in the past few years, and it must be said, they do sound a totally different class of band when Frank Renton is at the helm. They put in an excellent performance in London last year to 9th and then showed earlier season good form at Yeovil where they were unlucky for us not to possibly win. The history books show that every other year of late they have come away with the trophy so can they add regional victory number 20 to their list and give Frank his number 8?
---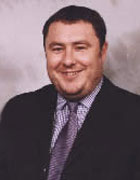 City of Bristol
Conductor: Andrew Jones
4BR Ranking: 161
Last Nine Years:
2004: 7th (A. Jones)
2003: Winners of First Section (prom) (B. James)
2002: 7th (B. James)
2001: 2nd 2nd Section (prom) (B. James)
2000: 5th 2nd Section
1999: 8th 2nd Section
1998: 15th 2nd Section
1997: 5th 3rd Section (prom)
1996: N/K
City of Bristol put in a very solid performance here last year when they showed a considerable amount of determination to go with a fine reading under Andrew Jones to come 7th. They have certainly built on the musical foundations laid by Bryn James over the past few years, but they only showed patchy form at the season opener in Yeovil. The talented MD though should enjoy this one and they could well feature in or around the fringes of the top six once more.
---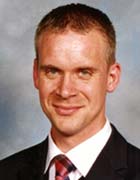 Flowers
Conductor: Philip Harper
4BR Ranking: 19
Last Nine Years:
2004: 6th (P. Harper)
2003: 2nd (P.Harper)
2002: 3rd (P. Harper)
2001: 2nd (R. Evans)
2000: Winners
1999: 2nd
1998: 4th
1997: Winners
1996: N/K
Last year here was a litany of disaster for Flowers, as sickness, bad luck and a poor performance robbed them of any chance of returning to London for a second successive year. They will therefore be extra determined not for that to happen again, although in the past few years since their last win here in 2000, they have come as favourites only to be toppled. They did show recently though that they are perhaps back to the form that gave them that last of their 4 wins here, so they could well be the band to beat once more. We'll see.
---
Hyde
Conductor: P. Evans
4BR Ranking: Outside top 200
Last Nine Years:
2004: 9th (P. Wise)
2003: 8th (P. Wise)
2002: 8th (J. Wise)
2001: 8th (J. Wise)
2000: 6th 1st Section (prom)
1999: Winners 1st Section
1998: 9th 1st Section
1997: 7th 1st Section
1996: N/K

A new man at the helm this year for Hyde after the Wise years did the fine job of more than keeping the band battling in the Championship Section with a series of hard working results here. They have done more than enough to stave off the threat of relegation here in the past without ever really suggesting they would claim a qualifciation place, but that has in fairness been a fine effort. More of the same could well be on the books iof they play to form though.
---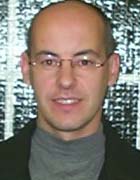 Lanner and District Silver
Conductor: Stuart Chappell
4BR Ranking: 172
Last Nine Years:
2004: 2nd First Section (S. Chappell) (prom)
2003: Winners of Second Section (prom) (S. Chappell)
2002: 5th (S. Chappell)
2001: DNC
2000: 14th 1st Section (rel)
1999: 13th 1st Section
1998: 7th 1st Section
1997: 11th 1st Section
1996: N/K

Lanner make their debut in the Championship Section this year under the baton of Stuart Chappell who has done so much brilliant work in rebuilding the band from the nadir point of 2001 when they didn't compete here. Since then it has been one continuous upwardly rise, winning the Second Section in 2003 and then putting in an excellent performance last year to claim the runners up spot and a trip to Harrogate. There they came 14th. It is a very big step up here, but if they can take a few scalps we think that would be yet another step in the right direction.
---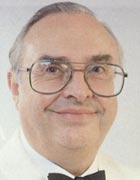 Mount Charles
Conductor: Dr. Roy Newsome
4BR Ranking: 18

Last Nine Years:
2004: Winners (N. Childs)
2003: 5th (J. Hinckley)
2002: 4th (B. Hurdley)
2001: 5th (B. Hurdley)
2000: 4th
1999: 8th
1998: 5th
1997: 5th
1996: N/K

The reigning champions return once more with their fourth new MD at the contest in as many years, with Dr Roy Newsome no less at the helm. That debut victory last year was inspired by Nicholas Childs who brought a superb performance out of the band to final lay to rest the years of underachieving here that had plagued the band. That led to London and an equally fine 7th place under Bryan Hurdley, so can they repeat those feats in 2005? On their day they are perhaps the strongest band here, but that only sometimes counts with them if they get the inspiration from the front. Last year they got it, but will it be there this time to give them a second title and Dr Roy his 9th regional crown?
---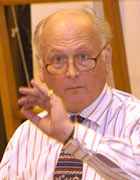 St. Austell
Conductor: David Loukes
4BR Ranking: 123
Last Nine Years:
2004: 5th (D. Loukes)
2003: 7th (M. White)
2002: Winners 1st Section (prom) (M. White)
2001: 8th 1st Section (M. White)
2000: DNC (rel)
1999: 7th
1998: 9th
1997: 5th 1st Section (prom)
1996: Winners 1st Section

The ever improving St. Austell return to Torquay with high hopes of possibly gaining a podium position here after two years in which they have matured greatly as a band and shown themselves to be strong contenders. David Loukes has certainly carried on the good ground work pout in by Melvin White here on the contest stage, and in the past few months they have showed real glimpses of quality about their playing. Young and talented indeed, and perhaps this may be the year in which they push themselvs in the the frame once more. Ones to look out for then.
---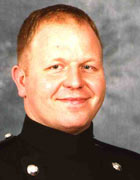 SWT Woodfalls
Conductor: Dave Barringer
4BR Ranking: 31
Last Nine Years:
2004: 4th (S. Bastable)
2003: 4th (S. Bastable)
2002: Winners (G. Cutt)
2001: 3rd (P. Parkes)
2000: 3rd
1999: 5th
1998: Winners
1997: 6th
1996: 2nd

Dave Barringer certainly showed 4BR what for at Yeovil recently, and we are sure the talented MD will be looking to do more of the same here this year, as Woodfalls strive to gain a place back at the Royal Albert Hall for the first time since 2002. The past two years saw the combination with Steve Bastable not quite fire on all cylinders here (athough it did elsewhere) and with him in Scotland, the band will team up with Dave Barringer to try and claim a qualifciation place at least. They certainly have the players to do it on a piece like this, so can they upset the 4BR prediction book once more?
---
Test Valley Brass
Conductor: J. Williams
4BR Ranking: Outside top 200
Last Nine Years:
2004: 8th (I. Holmes)
2003: 2nd in First Section (prom) (M. White)
2002: 3rd (S. Large)
2001: 3rd 2nd Section (prom) (S. Large)
2000: 2nd 2nd Section
1999: 2nd 3rd Section (prom)
1998: Winners 4th Section (prom)
1997: 3rd 4th Section
1996: N/K
Ian Holmes did some sterling work with Test Valley here last year to enable them to claim 8th place on their debut in the Championship Section. and it may need some equally fine work from their new MD to carry it on this time around. What a superb record though they have to show for their efforts here in the past few years - from 4th Section right to Championship in seven years is something to be very proud of, and that pride should see them possibly take a few more scalps here this year as well.
---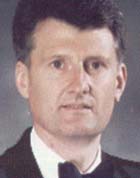 Yeovil Town
Conductor: Ian McElligott
4BR Ranking: 74
Last Nine Years:
2004: 3rd (I. McElligott)
2003: 3rd (I. McElligott)
2002: 6th (P. Bailey)
2001: 4th (P. Bailey)
2000: 2nd 1st Section (prom)
1999: 10th 1st Section
1998: Winners 1st Section
1997: Winners 2nd Section (prom)
1996: Winners 3rd Section (prom)

A dark horse indeed! Everyone seems to underestimate Yeovil's chances each year of making a mark here (4BR included), and each year they show what a good quality band they are by coming up with the goods. Last year was no exception as they came 3rd with a fine performance under the baton of Ian McElligott, and you sense that it would be foolish indeed to write off their chances of claiming a qualification place for the finals after two years in which they have just narrowly missed out. It should make for a very interesting performance once more.
---
Past Qualifiers:
2004: Mount Charles, Camborne
2003: Camborne Town, Flowers
2002: SWT Woodfalls, Camborne Town
2001: Camborne Town, Flowers
2000: Flowers, Bodmin
1999: Bodmin, Flowers
1998: SWT Woodfalls, Camborne
1997: Flowers, Bodmin
1996: Sun Life, SWT Woodfalls
1995: Sun Life, Flowers
1994: Flowers, Camborne, Sun Life*
1993: Sun Life, Camborne
1992: Sun Life, Bodmin
1991: Flowers Gloucester, Sun Life
1990: Camborne Town, Bodmin
1989: Sun Life, Camborne
*Pre Qualified
How West of England bands did in London:
2004: 7th, 9th
2003: 11th, 16th
2002: 18th, 19th
2001: 9th, 19th
2000: 15th, 16th
1999: 14th, 16th
1998: 9th, 16th
1997: 10th, 12th
1996: 9th, 15th
1995: 11th, 14th
1994: 4th, 11th, 17th
1993: 3rd, 18th
1992: 6th, 7th
1991: 11th, 13th
1990: 8th, 22nd
1989: 12th, 13th

4BR Prediction:
This is going to be one heck of a contest – there are at least six potential winners, whilst you can come up with just about any number of qualifiers. On their day here the likes of Flowers, Bodmin, Camborne, Mount Charles, Yeovil and Woodfalls could romp home, whilst equally, all of them could show their inconsistencies and not even make it into the top six.

No reigning champion has managed to retain their title here since the late and lamented Sun Life band did it in 1995/1996, so what are the odds on Mount Charles doing it this time?

This is a very difficult one to call, as there has been a general improvement in the standard of so many of the band here in the past two years (witness the results at London last year) so this one really is up for grabs.

Still, in for a penny... We think it could well be a fight between four bands for the two qualifciation places on offer: Mount Charles, Flowers, Camborne and Woodfalls, with Yeovil, St. Austell and Bournemouth also there or thereabouts. The heart tells us though that it could well be Camborne's year again, with Flowers joining them if they play to form in London, whilst Mount Charles could be the ones to miss out with Woodfalls. Just behind them we go for Bournemouth and Yeovil to make up the top six with our dark horse being St. Austell.

It could of course be totally the other way around...
1. Camborne
2. Flowers
3. Mount Charles
4. SWT Woodfalls
5. Bournemouth Concert
6. Yeovil Town
Dark Horse: St. Austell