2005 Regionals: Yorkshire - Preview: Fourth Section
1-Mar-2005
Nice to report a much more healthy turn out in the Fourth Section this year as 13 bands try to master the tricky but enjoyable Divertimento.
---
Date: Sunday 6th March
Adjudicators: John Maines and Derek Southcott
Test Piece: Divertimento - Bryan Kelly
Commences: 12.45
Draw: 11.15
No photo? Please send a JPEG to: stating the conductors name, your band, your region and section.
---
Barnsley Metropolitan
Conductor: John Grinnell
Last Nine Years:
2004: 8th Third Section (rel) (J. Grinnell)
2003: 10th (J. Grinnell)
2002: 6th 4th section (prom) (J. Grinnell)
2001: 3rd 4th section (J. Grinnell)
2000: 5th 4th section (J. Grinnell)
1999: DNC
1998: DNC
1997: DNC
1996: DNC

Barnsley fell through the relegation trap door last year after coming 8th in the Third Section, but John Grinnell and his team will be looking to return back as soon as possible. They have done well here in the past and should have enough about them to put in another solid show.
---
Crofton Silver
Conductor: M. Simpson MBE

Last Nine Years:
2004: 3rd (R. Morgan)
2003: 9th in Third Section (rel) (R. Morgan)
2002: 8th (R. Larder)
2001: 8th (R. Larder)
2000: 6th (P. Kitson)
1999: 2nd
1998: 13th
1997: 12th
1996: 4th

A change of MD this year for Crofton after Robin Morgan took them into 3rd place last year – just missing out on a trip to Harrogate by a point behind Gawthorpe. They will therefore return this year to better that and if they have clicked with the new MD they could well be booking hotel rooms for the Finals.
---
Dearne Valley
Conductor: A. Lincoln
Last Nine Years:
2004: 7th (G. Williams)
2003: 3rd (H. Wright)
2002: 12th 3rd Section (rel) (H. Wright)
2001: 11th 3rd Section (H. Wright)
2000: 3rd (prom) (H. Wright)
1999: 3rd
1998: 7th
1997: 7th
1996: 11th 3rd Section (rel)

Another band with a new MD in front of them for this contest this year – the third in the past three years. The band will be looking to improve on last year's result when they fell away somewhat to come 7th. A repeat or better of the 2003 result is what they will surely be looking for this time around.
---
Dodworth M.W. Phoenix
Conductor: E. Darwin
Debut this year

We don't know too much at all about this band other than to say we believe they are making their debuts this year and we wish them all the very best of luck. Contest Secretary Peggy Tomlinson has informed us that she believes the band hails from the same village that was once the home of the Dodworth band that was a successful Championship outfit a few years ago. This band though is brand new and will be making its debut. The name though gives you a clue about its heritage. A real Phoenix from the flames then.


---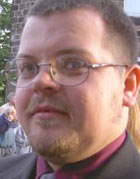 Emley Brass
Conductor: Garry Hallas

Last Nine Years:
2004: 7th Third Section (rel) (G. Hallas)
2003: 11th (M. Robbins)
2002: 2nd 4th Section (prom) (J. Bowden)
2001: 6th 4th Section (I. Knapton)
2000: DNC
1999: DNC
1998: DNC
1997: 9th 4th Section
1996: 8th 4th Section

The hard working Garry Hallas returns for the second successive year with Emley, and after their relegation from the Third Section they will be hoping to make a swift return. They have shown here at this level that they are strong contenders, so a repeat of their runners up place of 2002 will be the least of their ambitions.
---
Friendly Band (Sowerby Bridge)
Conductor: Carol Caton
Last Nine Years:
2004: 4th (C. Caton)
2003: 7th (C. Caton)
2002: 10th 3rd Section (rel) (C. Caton)
2001: 9th 3rd Section (G. Hooper)
2000: 10th 3rd Section (G. Hooper)
1999: 6th (prom)
1998: 3rd
1997: 11th 3rd Section (rel)
1996: 14th 3rd Section

Carol Caton is certainly working well with the Friendly Band it seems and last year they came close to making it to Harrogate when they came 4th here. That was another leap up the prize table from 2003, and they will be confident of just upping their form a touch more and gaining one of the two qualification places that are up for grabs.
---
Garforth Community
Conductor: S. Bailey

Debut this year.
Another of the bands that we believe are making their debuts here this year, so we don't really know what type of form they will be bringing to the contest. We wish them well though and Peggy Tomlinson says she is delighted to have them at the contest a a new registration. Lots of youngsters she understands, which can only be good for Yorkshire banding in the future.
---
Gawthorpe Brass
Conductor: Derek Hoyle
Last Nine Years:
2004: 2nd (D. Hoyle)
2003: 4th (D. Hoyle)
2002: 3rd (G. Hallas)
2001: 8th (D. Flatman)
2000: 4th (R. Larder)

Gawthorpe return once more to St. George's Hall as one of the favourites to claim the Fourth Section title and at least gain a qualification place for Harrogate. Their record over the past few years speaks for itself, and they will be keen to ensure that they go one better than 12 months ago. That runners up spot meant a trip to the Finals where they came a well merited 6th. More of the same then?
---
Golcar
Conductor: J. Clay
Debut this year.
John Clay is a former principal cornet and flugel player of the Black Dyke Band and it is he that is one of the driving forces behind Golcar returning to the contesting scene. There was a band under this name that took part at the Yorkshire Championships some considerable time ago, so this is a new outfit making its debut. We wish them all well.
---
Innovate Skelmanthorpe B
Conductor: R. Broadbent
Debut this year
Another one of the debutants this year. The Skelmanthorpe organisation are certainly planning for the future and they send out a B band hoping to gain success here. It could be the start of a very exciting future for all concerned as Peggy Tomlinson understands that this is in fact the Junior Band of the Skelmanthorpe organisation. Lots of talented youngsters then - great stuff.
---
Linthwaite
Conductor: Dr. Owen Wedgewood

Last Nine Years:
2004: 6th (S. Platten)
2003: 5th (S. Platten)
2002: Winners (S. Platten)
2001: 5th (S. Platten)
2000: 9th (S. Platten)
1999: DNC
1998: DNC
1997: 14th 3rd Section
1996: 12th 3rd Section

A new MD for Linthwaite as DrOwen Wedgewood takes over the baton this year from Steve Platten, who has done such excellent work with the band over the past few years. After winning the title here in 2002, though they have just faltered a little and could only manage 6th place last year. A new MD should bring renewed enthusiasm, and a possible podium place.
---
Lofthouse 2000
Conductor: Andrew Whitaker

Last Nine Years:
2004: 5th (A. Whitaker)
2003: 6th (A. Whitaker)
2002: 5th (A. Whitaker)
2001: DNC

Could this be the year when Lofthouse breakthrough and gain a qualification place? They have been hovering around the podium places for the past three years and Andrew Whitaker and his band will surely have slightly higher ambitions than just another top six finish this year.
---
Thurcroft Welfare
Conductor: David Holling
Last Year: 8th

Last Nine Years:
2004: 8th (O. Wedgewood)
2003: 8th (M. Battersby)
2002: 7th (P. Dickens)
2001: 9th (P. Dickens)
2000: 12th 3rd Section (P. Chapman)
1999: 11th 3rd Section
1998: 4th (prom)
1997: 3rd
1996: 4th

Thurcroft have been bobbling about around the bottom of the Fourth Section for a little while now, but you have to take your hat off to them for making the trip here to Bradford year in year out, when others have fallen by the wayside or not even bothered to attend. Let's hope they have a little bitof change of fortune then and a return to the days of the late 1990's when they were flying higher than they are now.


---
Past Qualifiers:
2004: Grange Moor, Gawthorpe Brass
2003: Dinnington Colliery, Grange Moor
2002: Linthwaite, Emley Brass
2001: Clifton and Lightcliffe, Maltby Miners Welfare
2000: Wetherby and District, Oughtibridge
1999: Maltby Miners, Yorkshire Traction
1998: Stanley Newmarket Coll, Yorkshire Traction
1997: Gawthorpe Brass '85, Walkley Clogs Hebden Bridge
1996: Gawthorpe Brass '85, Sheffield Youth
1995: Elland Silver, Todmorden Old
Yorkshire bands at the Finals:
2004: 3rd, 6th
2003: 3rd, 11th
2002: 11th, 21st
2001: 10th, 11th
2000: 13th, 14th
1999: 2nd, 17th
1998: 7th, 17th
4BR Prediction:
A bit of a tough one this to predict as at least four new bands taking to the stage it could mean a brand new name on the trophy. In addition it is great to report that there are 13 bands here to compete up from the 8 entries that made it last year. Congratulations to Peggy Tomlinson for getting more bands here, and in return we hope the bands to her proud.
As for who will be the winners? Well it is going to be a bit of a fight for us between, Gawthorpe Brass who were runners up here last year and Crofton for the top prize, whilst we think they will be strongly challenged by the likes of Emley, Friendly, Linthwaite and Barnsley. Our dark horse we think could well be one of the new bands, and we therefore opt for Garforth Community.

1. Gawthorpe Brass
2. Crofton
3. Emley
4. Friendly Band (Sowerby Bridge)
5. Linthwaite
6. Barnsley Metropolitan

Dark Horse: Garforth Community