2005 Butlins Mineworkers Championships - Preview: The Adjudicators
20-Jan-2005
These are the men to impress this weekend in Skegness.
---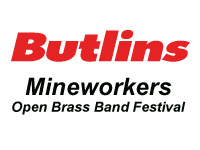 As always there are the judges. You may wow the audience, get fantastic appluase and even got 4BR to tip you for the top prize, but the all important decision lies with these gentlemen. If you can impress these experienced chaps you may find yourselves going home with a pocket full of cash and a nice big trophy to show off to your friends.

---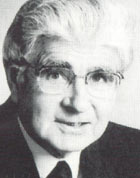 David Read

David Read was born in Wales and did his Military service with the Regimental Band of the Welsh Guards. His playing career came to fruition with the Askern Colliery Band, followed by a spell with Carlton Main Frickley Colliery. He later joined the Munn and Feltons Band (later named GUS) later becoming Principal Cornet. During his time with the band, GUS became National Champions on four occasions and World Champions once.
He was also assistant principal cornet for the Virtuosi Band of Great Britain and Kings of Brass and was three times Champion Cornet Player of Great Britain and once outright Solo Champion. He was also a member of the famous GUS quartet that with John Berryman, John Cobley and Trevor Groom who on a number of occasions were British Quartet Champions.
He has been an educationalist as Senior Instrumental Teacher for Cambridge Area Education Authority, and in 1983 was honoured by the Worshipful Company of Musicians and in 1996 by receiving the English Masters Dedicated Service Award.

He is a most highly respected judge, who's written comments are constructive and detailed and who has an acute ear for musical shape as well as technical clarity. More importantly he is seen as a "safe" adjudicator in the eyes of the bandsmen themselves, in that he invariably gets the vast majority of decisions concerning the prize-winners correct.

He has adjudicated at every major brass band event and is universally regarded as the most experienced and best brass band contest adjudicator in the movement. In 2004 alone he has adjudicated at the Regional Championships, The Masters and recently the Pontins Championships on this test piece, "Dances and Arias" and the Scottish Open. He was awarded the 4BR 'Special Award' for his services to the banding movement in Decenmber.
---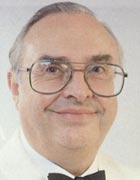 Dr. Roy Newsome

Dr Roy Newsome is well known throughout the brass band world as conductor, adjudicator, teacher and composer and was, for several years, the Presenter of "Listen to the Band" on Radio 2. He has had long associations with several of the country's leading bands, including Black Dyke, Williams Fairey, Besses o' th' Barn and Sunlife. He was Musical Director of the National Youth Brass Band of Great Britain from 1984 to 2000 and regularly directed the 20 yearly courses, as well as inviting leading conductors from the orchestral world to work with the band. He was also instrumental in commissioning new music which the band premiered, and in doing so has introduced a number of new composers to the banding world. He has conducted wining bands at both the British Open Championship and the National Finals.

He has adjudicated at virtually every major contest in the world and has over 100 published compositions to his name. He was for many years, Head of Band Studies on the BA and Graduate Diploma courses in Band Musicianship at the former University College, Salford and in 1989 was the recipient of the college's Honorary Graduate Diploma, having in 1976 been awarded the Silver Medal of the Worshipful Company of Musicians. In 1993 Roy Newsome succeeded the late Harry Mortimer CBE as President of the National Association of Brass Band Conductors.

Following retirement he was appointed Conductor Laureate, and regularly visits what has now become the Faculty of Music of the University of Salford as lecturer and researcher. In July 1999 he graduated as Doctor of Philosophy, becoming the first recipient of this award for research into brass band history at the University of Salford.

In 2004 he was an adjudicator at the Grand Shield, All England Masters Championships and the Scottish Open and was awarded the British Bandsman Award for his services to the movement.
---

David Horsfield
David has conducted various bands from Youth Section up to Championship Section at Regional and Final Contests and his adjudication appointments began in 1984 with many solo competitions at home and abroad, followed by band contests at all levels throughout the UK and Europe. He has adjudicated abroad on no less than 17 occasions in Belgium, France, Holland, Norway and Switzerland.
He is on the British Federation of Brass Band's Adjudicators list and has been involved in most Regional and Final competitions; also The Pontins Championships in Wales, whilst his work in the publishing field has seen him produce many test pieces for contests at home and abroad, giving him a wide experience in this field. His company Kirklees Music was founded in 1982.
For the first five years he has been the Secretary of The Association of Brass Band Adjudicators and is a member of ABBA, NABBC, MPA, PRS, MCPS and ABTA. He celebrates over 50 Years in banding this year.
---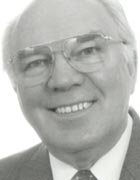 Barry Thompson

Barry Thompson was born in Doncaster and began playing at the age of nine, becoming an accomplished horn player with such bands as Grimethorpe Colliery, Carlton Main Frickley, BMC Morris Motors and Harry Mortimers Men O Brass and recently The Kings of Brass. As a player there have been many highlights including wins at the British Open, Nationals and Granada TV festivals.
He has been teaching children for over 30 years and is currently employed as a peripatetic teacher with the Instrumental Music Service of the Wakefield Metropolitan District Council.
He began conducting in 1969 having studied harmony and conducting under George Thompson MBE and has enjoyed notable successes in all sections of banding. He has toured as a player/conductor visiting such places as Sweden, Denmark, Switzerland, Germany, Belgium, Holland and Norway. Over the past ten years he has been Musical Director of the West Yorkshire Police Band who perform at many prestigious engagements throughout the county of Yorkshire.
For many years Barry has been much in demand as an adjudicator at Festivals and Contests throughout the country and abroad. He is a member of the Association of Brass Band Adjudicators and is on the B.F.B.B. approved list. He has also adjudicated at the Nationals, Pontins and C.I.S.W.O. Finals.
Barry is a member of the National Association of Brass Band Conductors.
---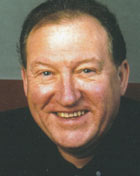 John Maines

John started his playing career with the Wigan Boys Club Band and the Cammell Laird Band in Birkenhead. Some of his playing career was spent in Cornwall with St.Austell and Bodmin bands where he quickly made his mark with a succession of competition victories at solo competitions throughout the South West. It was at that time that he gained the title of Champion Trombone Player of Great Britain on three successive occasions. One of only two players ever to achieve a hat-trick in this event.
After playing solo trombone with the Stanshawe (Bristol) and Fairey Engineering bands with whom he also held the post of principal trombone with Harry Mortimer's Men o' Brass, he became principal trombone with the Black Dyke Mills Band. With this famous band he won many major titles including a hat trick of European Championships and toured such countries as Holland, Switzerland, Spain and Japan.
Since 1979 he has been a music tutor for the National Youth Brass Band of Great Britain and is a Council member of the organisation.
John is a member of the National Association of Brass Band Adjudicators and regularly adjudicates both at home and abroad. He travels extensively in Europe taking him to such places as Belgium, Holland, Luxembourg and Denmark where he takes part in various musical activities including the direction of the National Youth Band of Denmark.
John is in great demand as a conductor in the UK directing many of our finest bands, as well as undertaking the role of Master of Ceremonies at many of the country's prestigious events such as The National Youth Band Championships, The Great Northern Brass Arts Festival, The Harry Mortimer Centenary Concert and acting as compere for many of the world's finest bands.
John writes as a critic for the weekly journal the British Bandsman, and has taken part in many recordings for CD, Radio and Television. In addition to his everyday banding activities John is the presenter of the long running BBC weekly band programme "GMR Brass".
---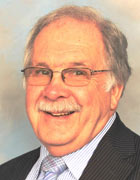 Alan Hope

Alan Hope has been involved in the brass band movement for as long as he cares to remember. A former euphonium player in his native North East he took up playing the bass trombone while in the Royal Air Force. Alan started conducting in the 1970's and after success with a number of lower section bands he moved into the Championship Section where, for a period of fifteen years, he conducted a number of bands with considerable success. He has over the years been involved as player and conductor of many of the bands in the North of England.

A former teacher in Sunderland, he has experienced brass banding at all levels, having been involved with the School's band movement and also with the musical education of many hundreds of pupils. He was for some years the conductor of the North Regional Youth Band.

Alan has been involved with band administration for many years and has been the North of England Regional Secretary of the National Contesting Council and Chairman of the Music Selection Panel for the National Championships.

He is in demand as an adjudicator and has in recent years adjudicated at many Regional Contests, National Finals, CISWO Finals and Association Contests all over Great Britain.

Alan is a member of the Association of Brass Band Adjudicators and is on the list of Apporoved National Adjudicators.