2004 4BR Awards - Test Piece of the Year
12-Dec-2004
What was the best piece any band performed during 2004 then? Lots of stuff played - some great, some good, some not worthy of a mention maybe?
---
There was a fine selection of something old, something new, something borrowed and something…well not quite blue, but you get the drift, this year in the test piece stakes.
There was an eclectic selection to choose from – right from the Championship Section down to the Fourth and Youth Sections, but there is still a worryingly conservative approach to new music or all levels of banding within the UK especially that we would like to see eradicated. Still plenty for the bands and their Musical Directors to get their teeth into this year, with these five sticking in the minds for us: 'St. Magnus' – European Championship and British Open; '…all the flowers of the mountain…' – National Championships of Great Britain; 'Graffiti' – Norwegian Championships; 'Music of the Spheres' – European Championships; 'King of Elfland's Daughter' – First Section Championships of Great Britain.
There were plenty of others to take into consideration as well for our nominations, such as; 'Tristan Encounters' – Regional Championships; 'Chaucer's Tunes' – Second Section National Finals; 'Contest Music' – British Open; 'Airs and Dances' – First Section set work European Championships; 'Coventry Variations' – Regional First Section; 'Attleborough Suite' – Pontins Fourth Section and the inspired choice of four Salvation Army works at the recent Tameside Contest. Cast your minds back…
---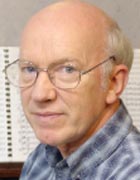 'St. Magnus' - Kenneth Downie
European Championship and British Open
Sometimes – rarely it must be said, a piece comes along and immediately captures the imagination of both performers and audiences alike and becomes an instant 'classic' of its genre. That is what happened when Kenneth Downie wrote 'St. Magnus' and heard it first performed at the European Championships in Glasgow. That it was rather shoddily used again at the Open (it deserved to be set on its own) was a pity, but it remains one of the most important new works to come to the movement in many a year.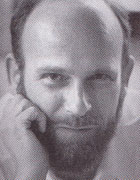 '…all the flowers of the mountain…' - Dr. Michael Ball
National Championships of Great Britain
Another very important work – although not everyone thought so after it was performed at the National Finals this year. 4BR thought it an exceptionally fine work – elegant and eloquent, yet others thought it lacked purpose and was too reliant on misplaced technicalities. Whatever your thoughts, it certainly made an impression, and the vast majority of players and conductors liked it, as did the people who heard it. The question remains though. Will it be used again?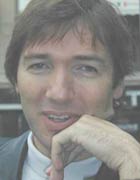 'Graffiti' - Knut Vaages
Norwegian Championships
The Norwegians seem to have a more enlightened attitude to 'modern' brass band music than perhaps any other people in the world, and this was emphasised this year when 4BR was present to hear ten performances at the Norwegian Nationals of this slightly avant-garde piece from Knut Vaages. Nothing too out of the ordinary in fact, and an enjoyable experience for both performers and audience (who it must be said packed the hall in Bergen for all the performances). And here in the UK we were complaining about Michael Ball's piece for the Nationals.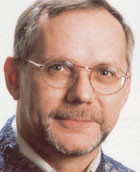 'Music of the Spheres' - Philip Sparke
YBS, European Championships
What can you say? Just when you thought YBS could be on the verge of being toppled at the European Championships, like an Olympic pole-vaulter they just set the bar even higher for the competitors to try and jump over to win. An amazing extravaganza of a piece – full of brilliance, vast technical obstacles, sweeping lyrical lines, effects and tricks and plenty of wonderful music. Perhaps no other band could play it, but it still left you slavering like one of Pavlov's dogs. Amazing stuff.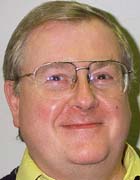 'King of Elfland's Daughter' - Rodney Newton
First Section Championships of Great Britain
The lower sections are sometimes ill served by test piece selections for their major contests, but at the Lower Section National Finals there was an excellent choice of four pieces for the bands to play, and the audience (although there were not too many of them it must be said) to enjoy. Rodney Newton had written this piece to be played by the BAYV Band, and although it was an immensely difficult test for the bands in the First Section, it as still a tremendous piece of music to listen to and we suspect to play. Great musical lines, wonderful witty effects and ideas combined to make it a joy. We would like to hear more of Rodney's stuff played more often.

Past Winners:

2003: Festival Music - Eric Ball
2002: Masquerade - Philip Wilby
2001: Albion - Jan Van der Roost