2004 4BR Awards - Newcomer of the Year
13-Dec-2004
Which talent do you think made the biggest new impression on the banding scene during 2004? Lots to choose from.
---
It is always a joy to see new and exciting talents make their mark in the banding movements each year, and 2004 was no exception, with talents blossoming in terms of bands, players, conductors, composers and even brass band events. It left us with plenty to choose from ourselves and a huge selection became apparent. Still, a choice of nominations had to be made and for us, these five made a real impression: Ulf E Rosenburg; Michael Garrasi; Nick Walkley; Paul Lovatt Cooper and the National Childrens Brass Band of Great Britain.
There were of course plenty of others, what with the likes of Daniel Powell (Winner of the BBC Fame Academy – Next Generation), Mark Peacock, conductor of Pemberton Old Wigan JJB; Peter Meechan (Composer in Residence at Black Dyke); Stephen Barchan and Samantha Garton (composers selected by the NYBBGB Music Panel); Rebecca Crawshaw (just 16 years old and soprano at Fairey), Jin Tanaka (winner of the NABBC Young Conductors title); Ian Brownbill (an inspired choice of a new face in the box at the Spring Festival); Torshavn Brass Band (Winners of the First Section Contest at the Europeans); The 2nd US Open Contest; Sellers International Youth Band…. The list can go on and on.
---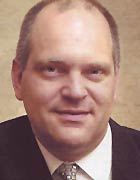 Ulf E Rosenburg
Ulf is a very familiar face for those associated with Norwegian banding, but he will over the next few years become an even more familiar face to those bands who will be involved in the EBBA European Championships. Ulf is the Chairman of the Stavanger Band, President of the Norwegian Brass Band Federation and this year, the newly elected Vice President of EBBA, and is one of the most progressive and well informed driving forces that has made Stavanger, Norwegian and now European banding into the major forces they are today. A man who could well shape the way in which banding in Europe develops in the next few years and beyond, and a man to watch out for.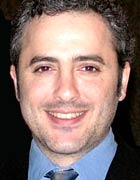 Michael Garasi
What a talent this guy is. From the moment he walked onto the stage to play the drums in his own arrangement of 'Bolero' he just exuded charisma and class at the US Open. He can play, arrange and conduct, has a beautiful girlfriend and a million dollar smile that knocks you out. All this and his technique with the baton, his clarity of style and precision of beat were exemplary. And all this because he had learnt from what he had heard first hand, the year before by a British brass band. If only all conductors were like him.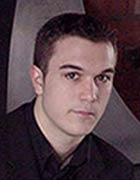 Nick Walkley
A young man with the cornet playing world at his feet. Nick Walkley is just 19 and not even a music student (he's studying architecture), yet he has made an immense impression even on the hardest nosed critics with his playing this year that has had them drooling with compliments. He has taken over the end chair with one of the most famous bands in the land as if he was born to it, and his performances at the British Open and especially the National Finals when the pressure really was on to 'do the biz' showed that those compliments were not misplaced at all.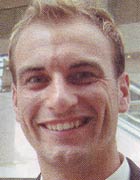 Paul Lovatt Cooper
The percussionist at Black Dyke is perhaps one of the most exciting new composing voices in the brass band world and the premiere of his quite stunning trombone concerto, 'Earth's Fury' was received by high critical acclaim this year at Symphony Hall performed by Brett Baker. He himself has been around the scene quite a long time (he was at Fairey's for nine years), but it is as a formidable composer that we could well be hearing more from him in the future. We hope so.
National Children's Brass Band of Great Britain
A real historic event this. 48 boys and girls from the ages 8 years of age upwards came together under the auspices of the National Youth Brass Band Council and produced fine music under the direction of Lynda Nicholson at Bromsgrove School, Worcestershire. A tremendous achievement and one that gives real hope for the future of the movement. Congratulations to everyone involved – a real highlight of the year.
Past Winners: (Category started in 2002)

2003: Emma Farrow - Euphonium
2002: Simon Dobson - Composer